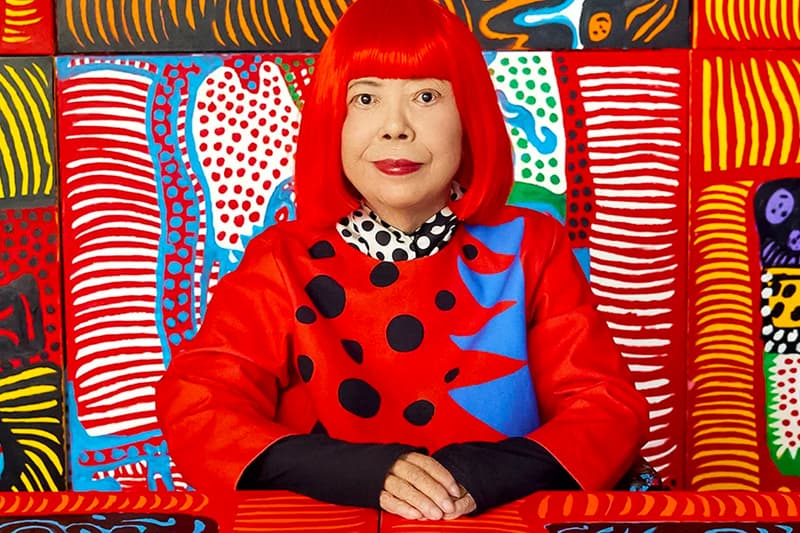 Hong Kong's M+ Museum Celebrates First Anniversary With 'Yayoi Kusama: 1945 to Now' Exhibit
The largest retrospective of the artist in Asia outside of Japan.
---
Yayoi Kusama's life work has landed in Hong Kong's M+ Museum.
In celebration of the museum's one-year anniversary, a new exhibit surrounding the Japanese contemporary artist's vision and groundbreaking career has been unveiled. Titled, Yayoi Kusama: 1945 to Now, the exhibit is the largest retrospective of the artist in Asia outside Japan. The collection showcases how Kusama's work has turned her into one of the most recognizable global cultural icons in the 21st century. Honoring his avant-garde vision, signature aesthetic and core philosophy in art and life, the exhibit features more than 200 works of art, including paintings, drawings, sculptures, installations, and archival material.
The exhibit also takes fans on a journey as it surveys Kusama's career, starting from her earliest drawing made when she was a teenager during World War II, to some of her more contemporary and immersive art pieces from the past decades. The exhibit is curated to take visitors on a chronological and thematic tour of her life, focusing on the major themes of Infinity, Accumulation, Radical Connectivity, Biocosmic​, Death, and Force of Life. Visitors are able to better understand why Kusama's philosophy to, "create art for the healing of all mankind," is so prominent, tracing back to the origins of her practice to the modern day.
Yayoi Kusama: 1945 to Now is now open to the public until May 14, 2023. Tickets are available online at MPlus.
M+ Museum
West Gallery, The Studio, Main Hall, Lightwell, Found Space
West Kowloon Cultural District
38 Museum Drive
Kowloon, Hong Kong
In other art news, KAWS has released a new screen print with the Modern Art Museum of Fort Worth.