"Spyon Cop" House is Nestled Within the Scottish Wilderness
An idyllic hillside retreat designed by local studio Brown & Brown.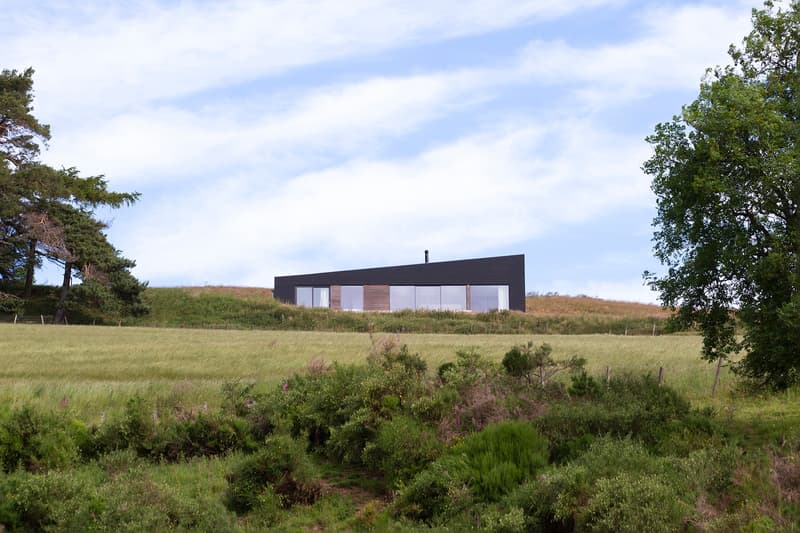 1 of 10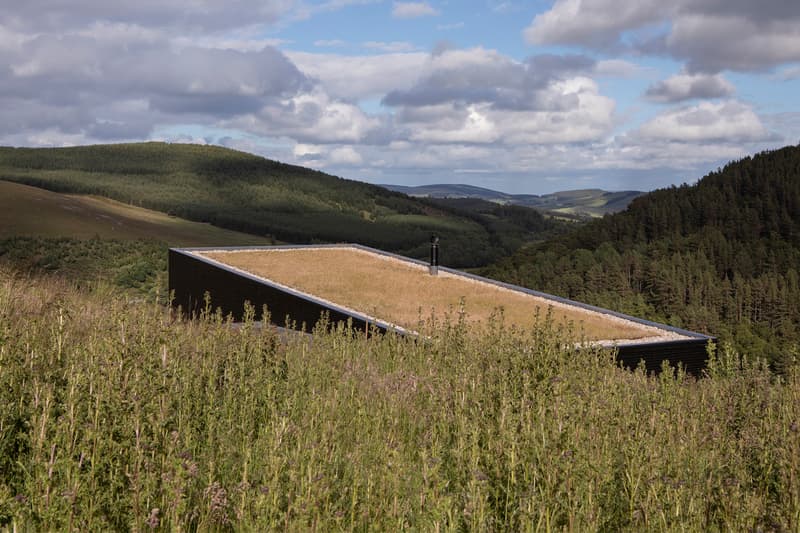 2 of 10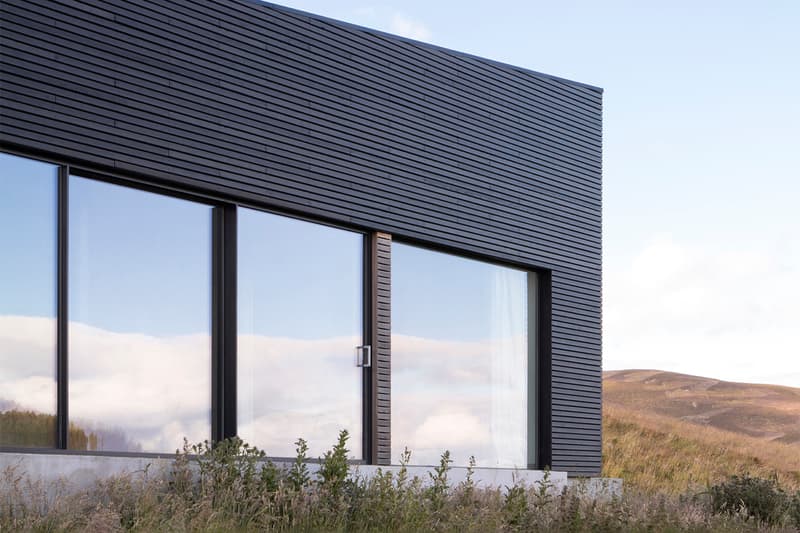 3 of 10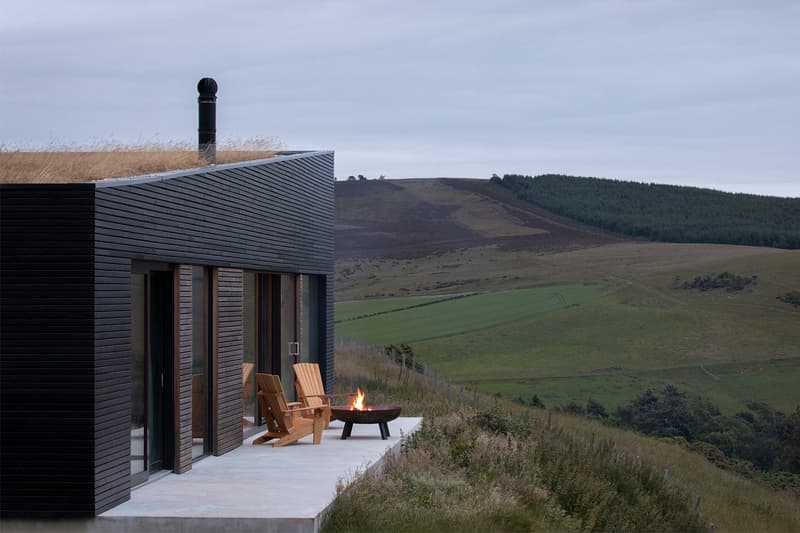 4 of 10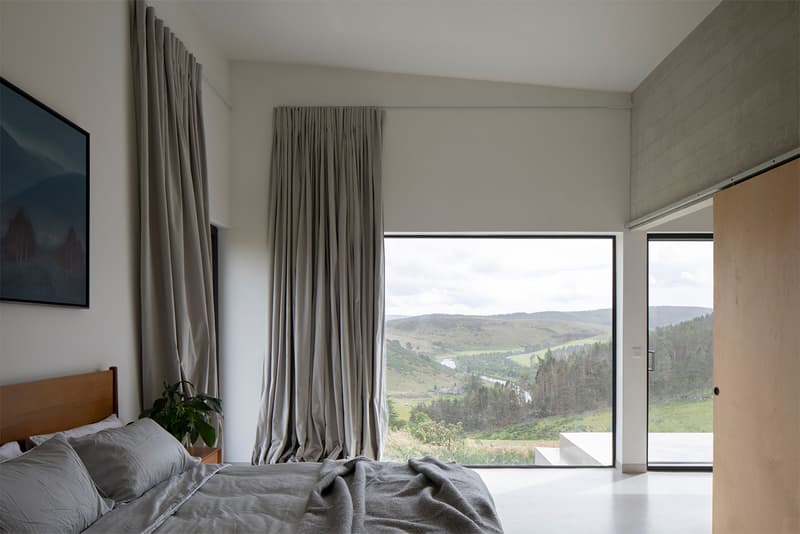 5 of 10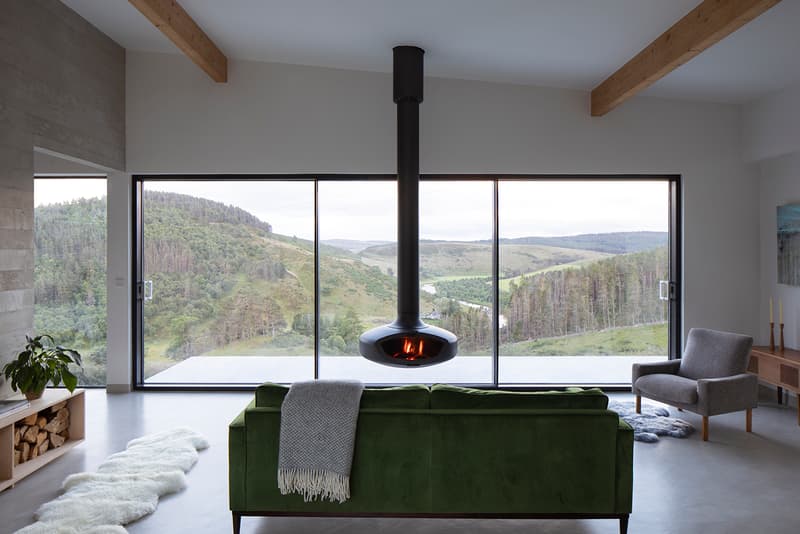 6 of 10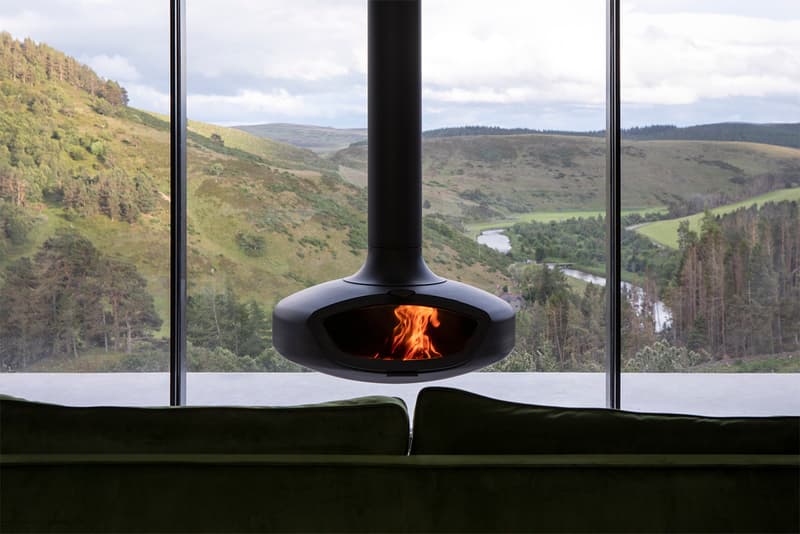 7 of 10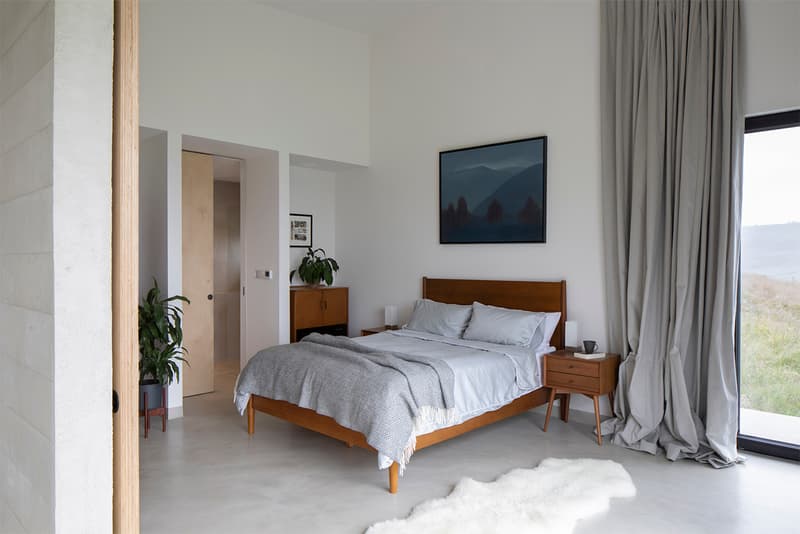 8 of 10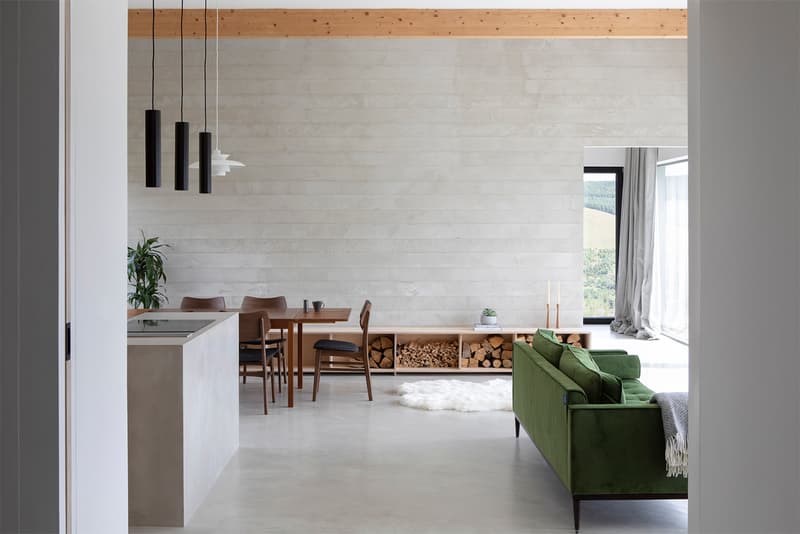 9 of 10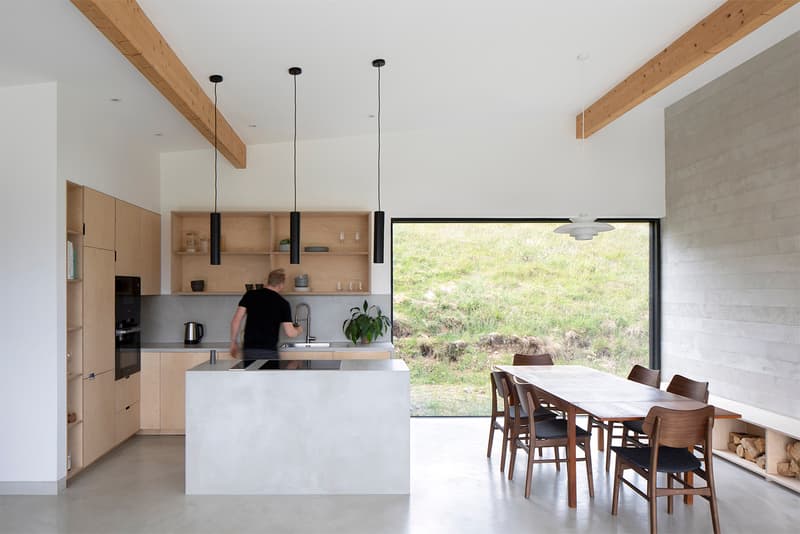 10 of 10
Nestled within the hillside of Scotland's Cairngorms National Park is Spyon Cop, a new property designed by architects Brown & Brown. The three-bedroomed house stands on a site once occupied by the ruins of an old stone cottage and sees a pitched roof planted with grass slope in towards the hill, as a way of preserving the horizon line.
The Spyon Cop home has been created for owners who live in London but regularly head to the Scottish highlands as a peaceful alternative to the city. Inside, the rooms have been organized so that each offers a different view of the surrounding landscape. An entrance hall opens out into the open-plan kitchen and living room, complete with a suspended wood-burning stove set in front of the huge glass windows. Elsewhere, the east of the house is occupied by the main bedroom and ensuite, and a family bathroom, utility room, and two further bedrooms sit to the west.
A key design element from Brown & Brown – which is based in Aberdeenshire, Scotland, and was founded in 2010 by Andrew and Kate Brown – was "concealing and revealing". As such, they developed a concept that would see the house almost emerge from the hillside, as if it was growing out of it. "From the outset, we wanted to design a building that sat delicately in the landscape and didn't disrupt the horizon line," Kate says. "The result for Spyon Cop is a simple design, whereby everything springs from the same finish and is deliberately limited, allowing the views to take precedence."
Throughout the interior, material palettes are intentionally minimal, with an ever-changing array of natural colors and textures brought in through the windows. Externally, cladding is crafted from black-painted larch and raw timber, as well as some areas covered in Corten steel – chosen to match the earthy tones of the surrounding Cairngorm mountain range. "The challenge with building in these conditions is designing something that fits harmoniously with the rugged landscape," Kate adds. "Spyon Cop marries the contemporary retreat our clients wanted, with a home that seems to have grown from the hillside."
Take a look around the property above, and for more architecture, take a tour of Barbie's Dreamhouse, and learn more about the design icon's enduring cultural significance over the course of six decades.