Tems Taps In With Tommy Hilfiger To Lead Its New TOMMY JEANS Campaign for FW22
Photographed in her hometown of Lagos, Nigeria, for her second season involvement.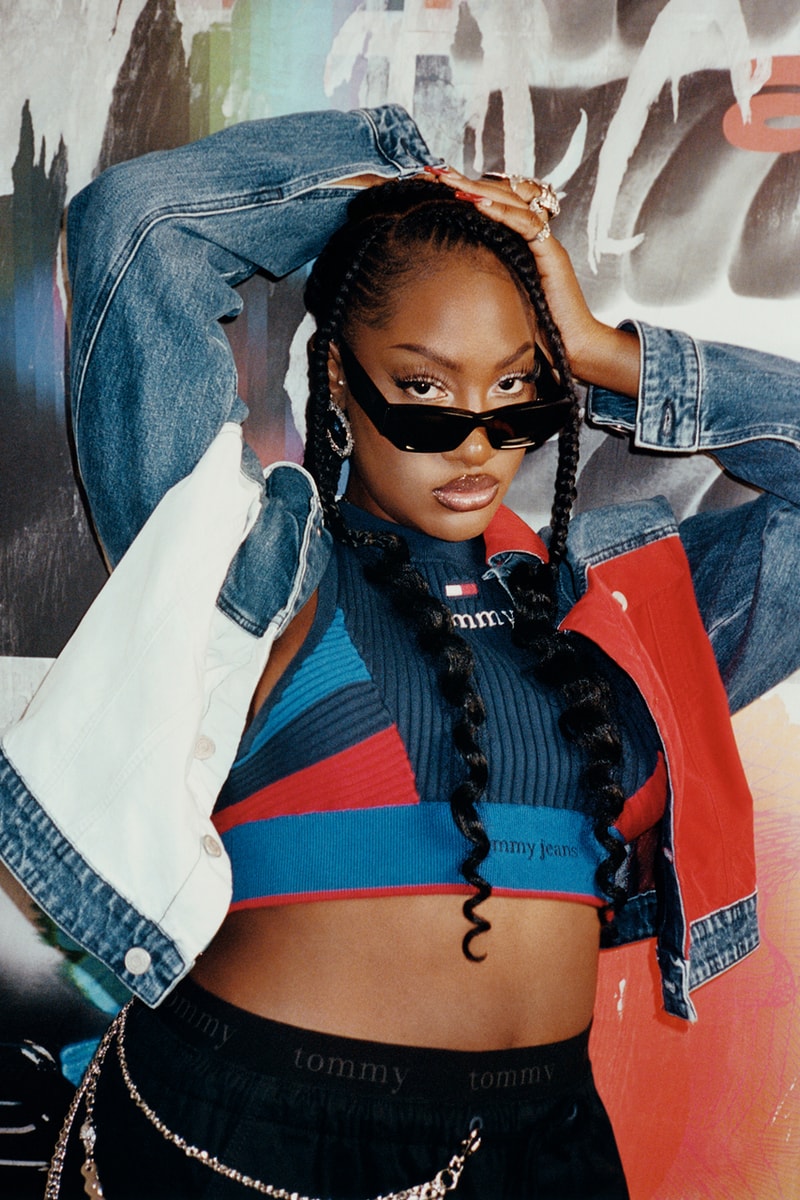 1 of 7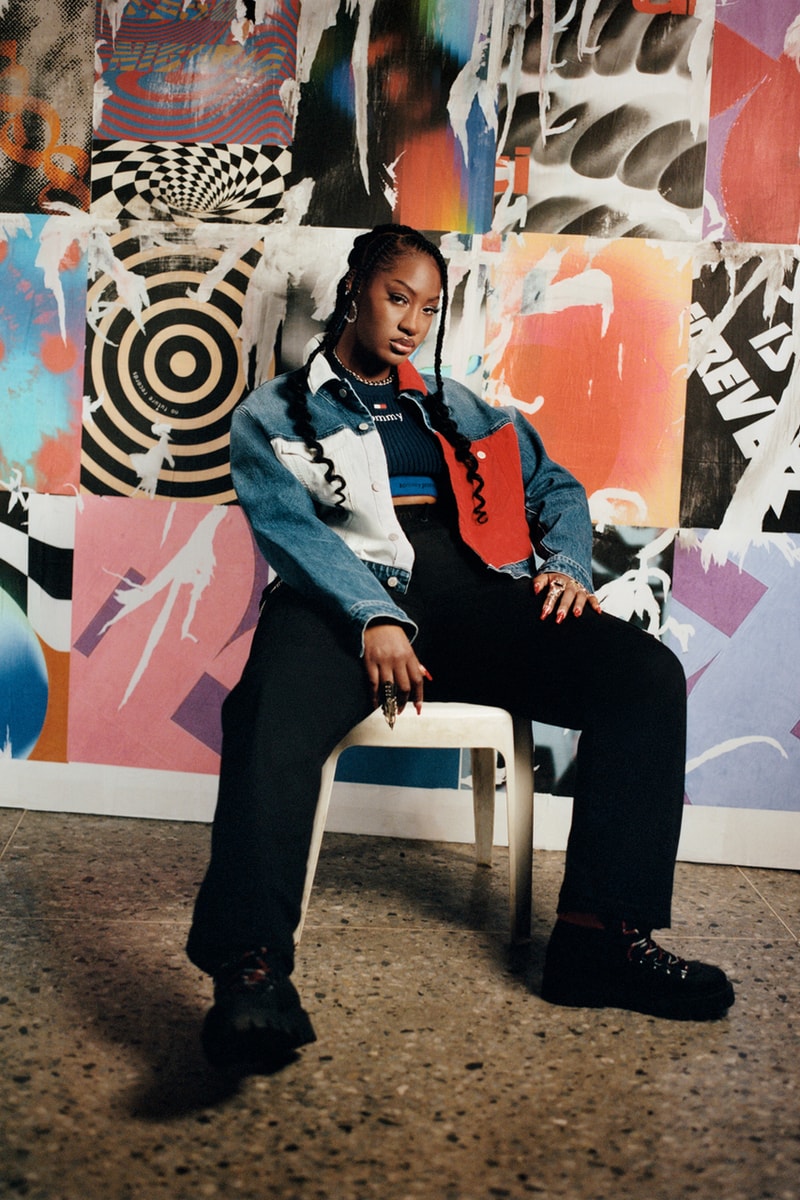 2 of 7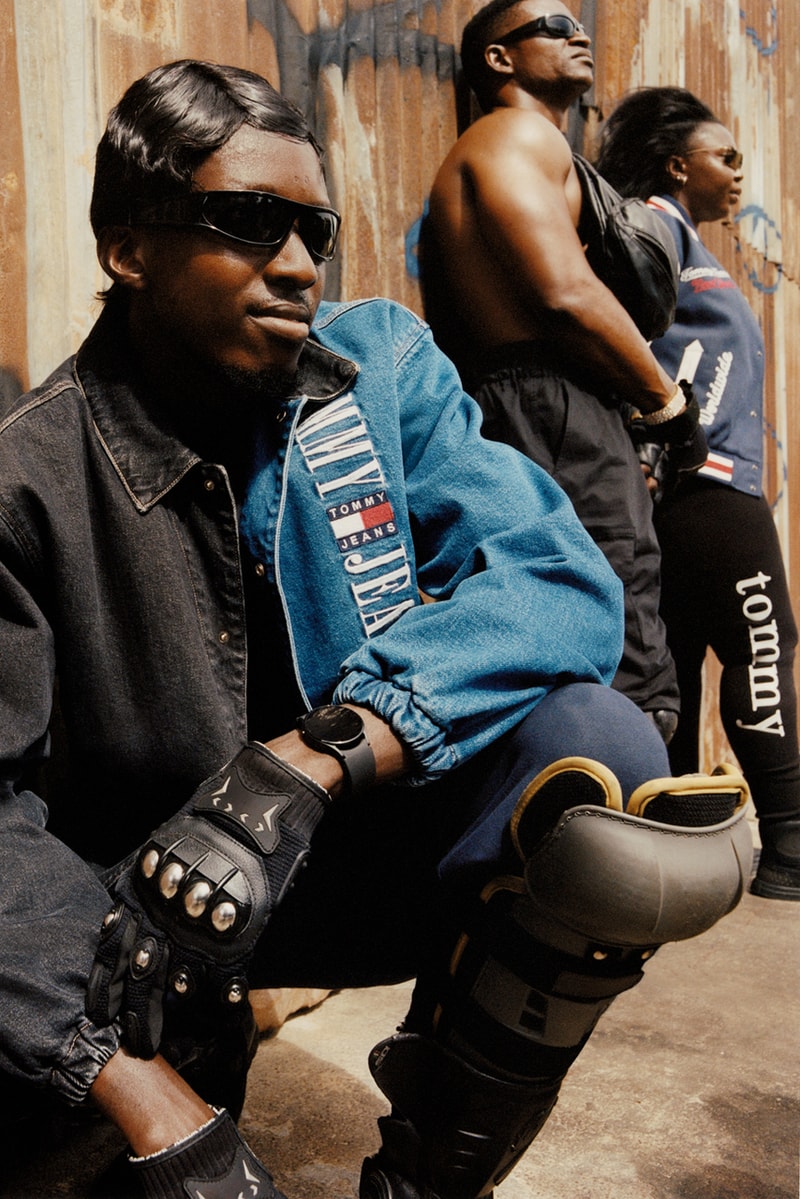 3 of 7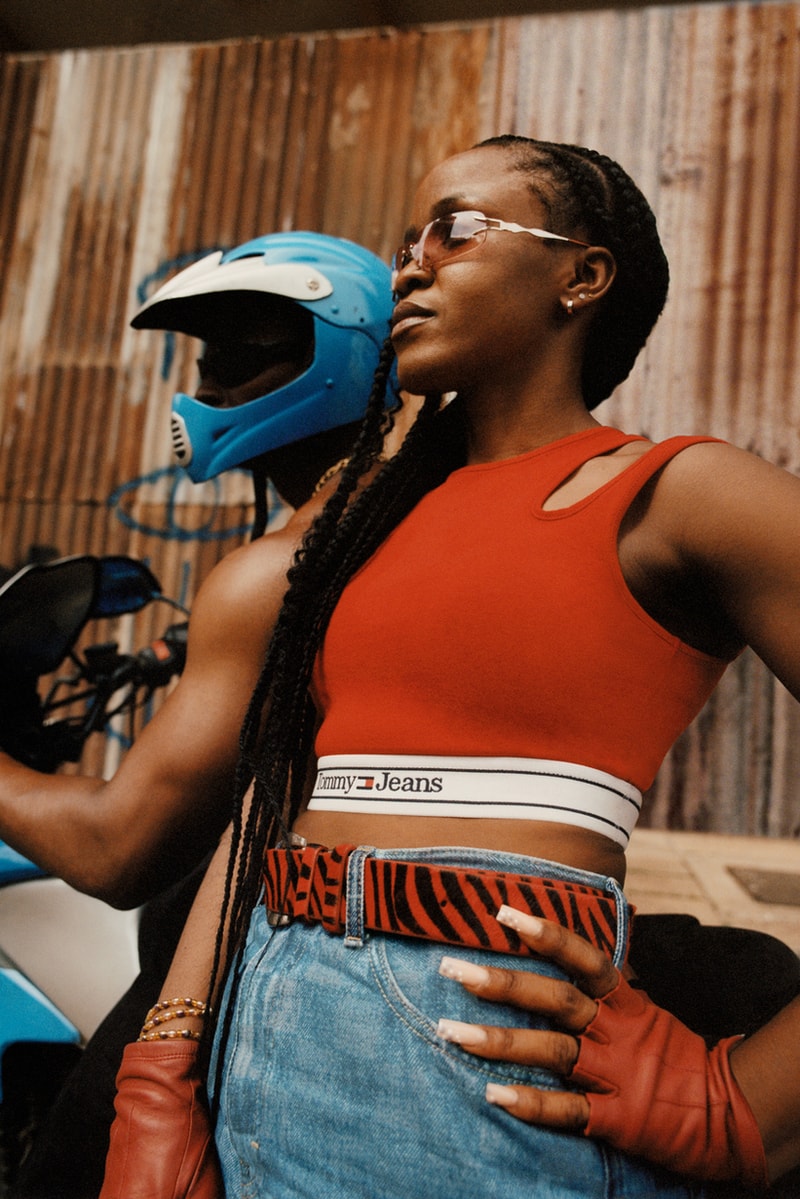 4 of 7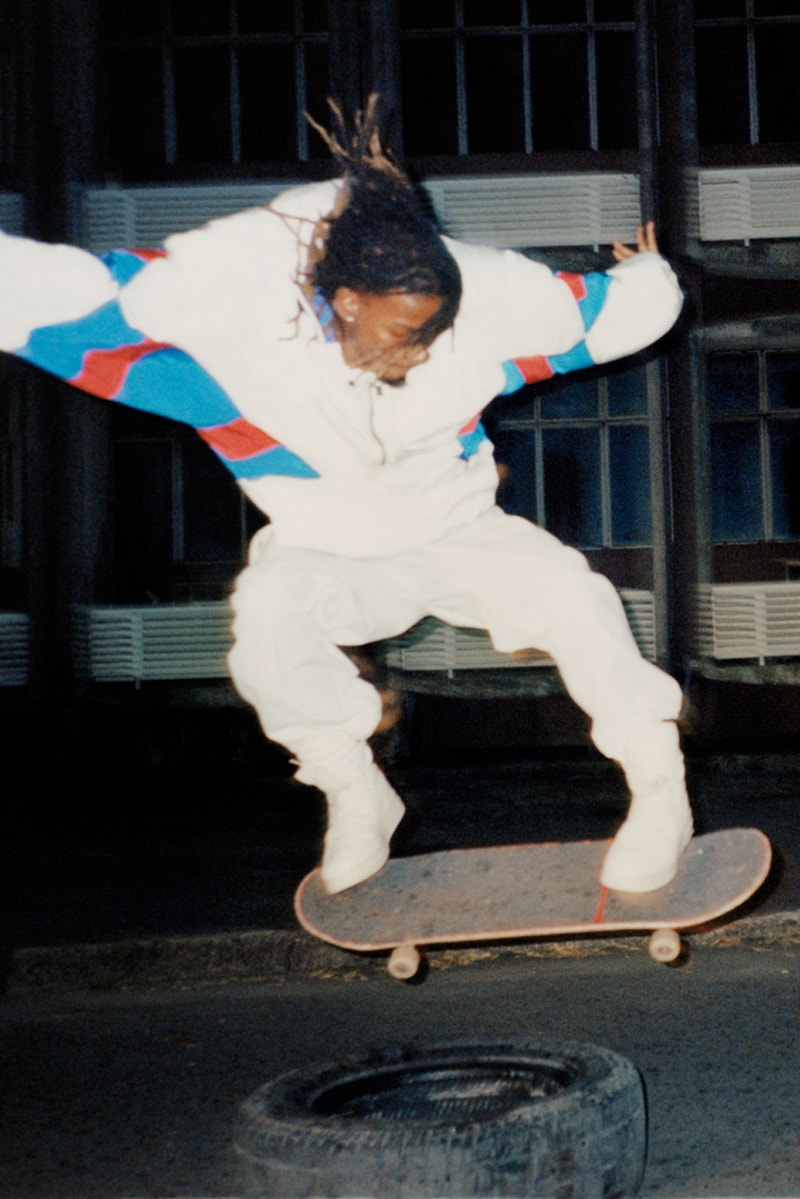 5 of 7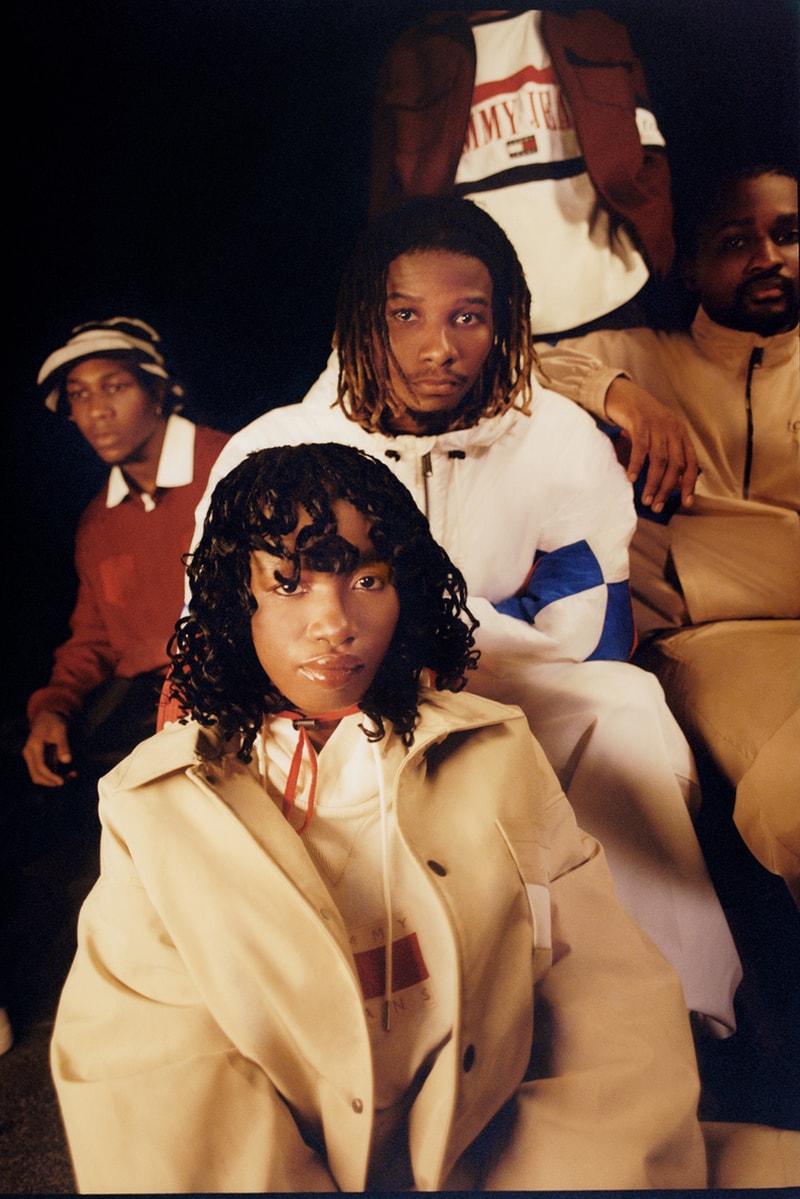 6 of 7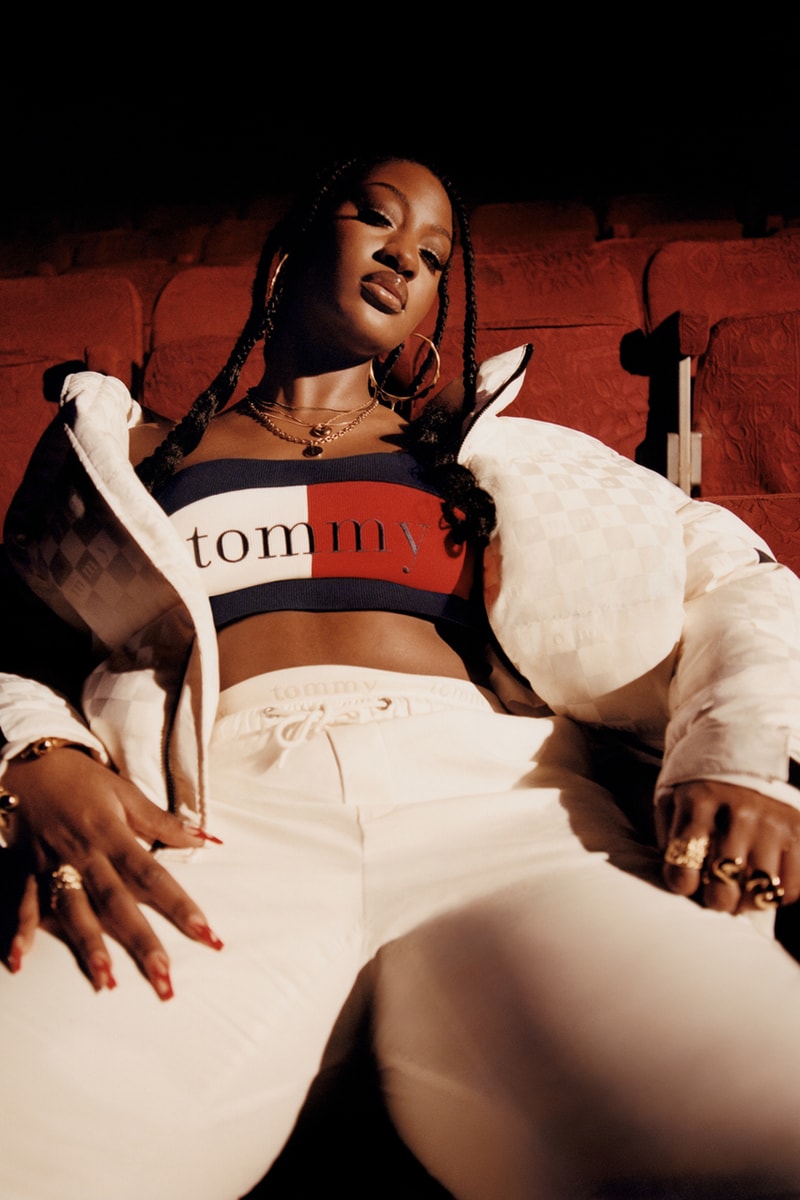 7 of 7
The Tommy Hilfiger brand has been heating up the 2022 fashion charts, with its recent unveiling of a Richard Quinn collaboration, along with industry anticipation for the brand's return to New York Fashion Week. Coming in strong with another announcement, the brand has revealed that international singer and songwriter Tems has tapped in with Tommy Hilfiger to lead its new TOMMY JEANS Campaign for Fall/Winter 2022.
Tems – a fastly rising music sensation – was photographed in her hometown of Lagos, Nigeria (for her second season involvement with the brand), shown out-and-about amongst a community of local creatives on the trendy and experimental Alté scene in Nigeria. Showcasing the movement, Tems wears several TJ collection items that include athletic-style cropped tops, high-waisted jeans, track suits, branded outerwear and more.
The TH-identifying logo markers of navy blue, red and white color block pattern appears on tube tops, sporty halters and jackets. Additionally, white denim and a cropped puffer coat, along with a color-blocked denim jacket also make an appearance in the collection campaign.
Creative Directed by Akinola Davies Jr., and Photographed by Joshua Woods, Tems also brings along Nigeria's first skateboarding company – WAFFLESNCREAM – to make an appearance in the campaign, along with The Lagos Pani's frontwoman Lady Donli, and R&B singer Dami Oniru. Each talent was selected to help buffer the campaign's "Play To Progress" theme while supporting Nigeria's creative landscape.
Moreover, Tems spoke exclusively to Hypebeast and shared the backstory of her involvement with the Tommy brand. "I was approached by Tommy with the opportunity I saw good in, and that's how it came about. I don't remember when I first got introduced to Tommy precisely, but I do know it was definitely in my teenage years – probably high school. I remember seeing Tommy logos around but never really knew what they were. I think it was during my time in university, or even later, I then became aware of Tommy as an actual brand," she says.
"Aaliyah was an artist I listened to while growing up and I am happy that I got to collaborate with a brand that she also worked with as well. It feels lovely to be a part of that roster now – God is good. I would like people from my hometown to be encouraged by this collaboration. They shouldn't be afraid to imagine and ultimately go hard at what they believe in. Anything is possible with God," adds Tems.
The new TJ FW22 collection can be found on the brand's website.
In case you missed it, YSL Beauté announced Lil Nas X as its new brand ambassador.