Sampa The Great's 'As Above, So Below' Features Denzel Curry, Joey Bada$$ and More
"This album has become a full circle moment for me," she stated.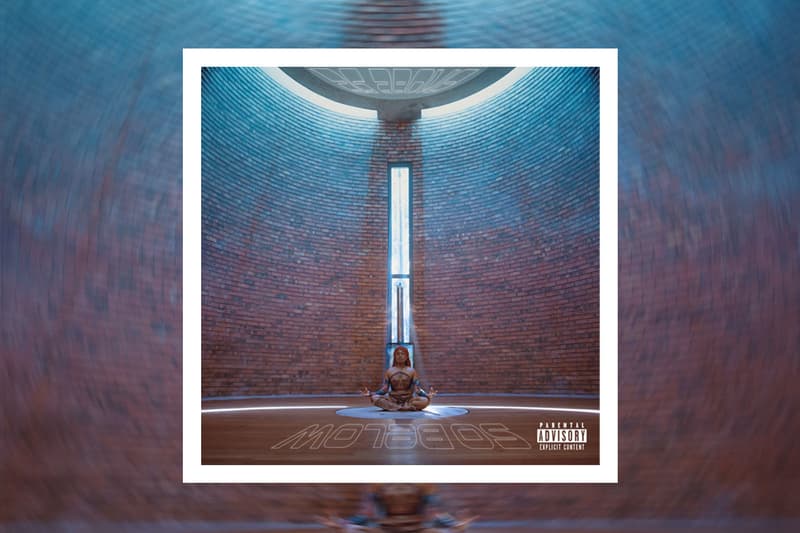 Sampa The Great's second studio album As Above, So Below is here.
Clocking in at just under 40 minutes, the 11-track record features guest appearances from Angélique Kidjo, Denzel Curry, Joey Bada$$, Kojey Radical, WITCH, Chef 187, Tio Nason, Sampa's sister Mwanjé and more, and is billed as an album that explores both the artist's memories of Africa through the lens of authenticity and womanhood and what the future of Africa's relationship with the world will look like. The Zambian-born, Bostwana-raised poet and rapper shared in a statement,
"As Above, So Below is more personal than communal. The literal meaning is what is within me, is what is expressed outside of me. After years of feeling like I had to represent and be an ambassador for everyone, I finally feel like I get to be an ambassador and fully represent myself.

Relocating to Zambia and Botswana is significant to my story, because this is where my artist dreams began. I was able to reconnect to my younger self and remind me why I started making music in the first place, beyond outside pressure or influence. This album has become a full circle moment for me; I was able to create this project in the country of my birth and have it be the first project created in Zambia with a Zambian Executive Producer, African visual team and majority African producers and artists.

This is my freeist project to date and it feels like the journey of my return has been completed and a new chapter begins."
Stream Sampa The Great's As Above, So Below on Spotify and Apple Music.
In other music news, Ari Lennox has dropped age/sex/location.