PICANTE Dishes Up Berenjak's Persian Cuisine In Its Latest Capsule
Founders Saam Zonoozi and Jude Taylor tap one of their favorite London restaurants for a collab that's full of flavor.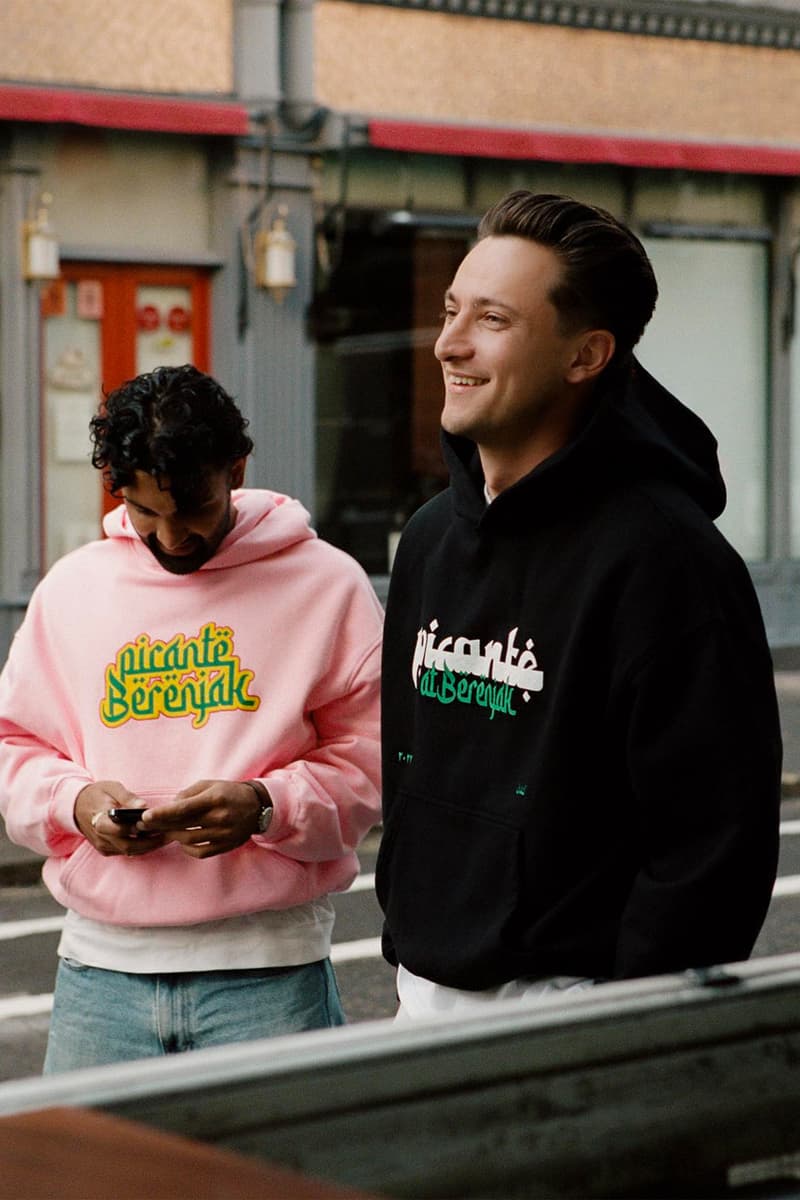 1 of 10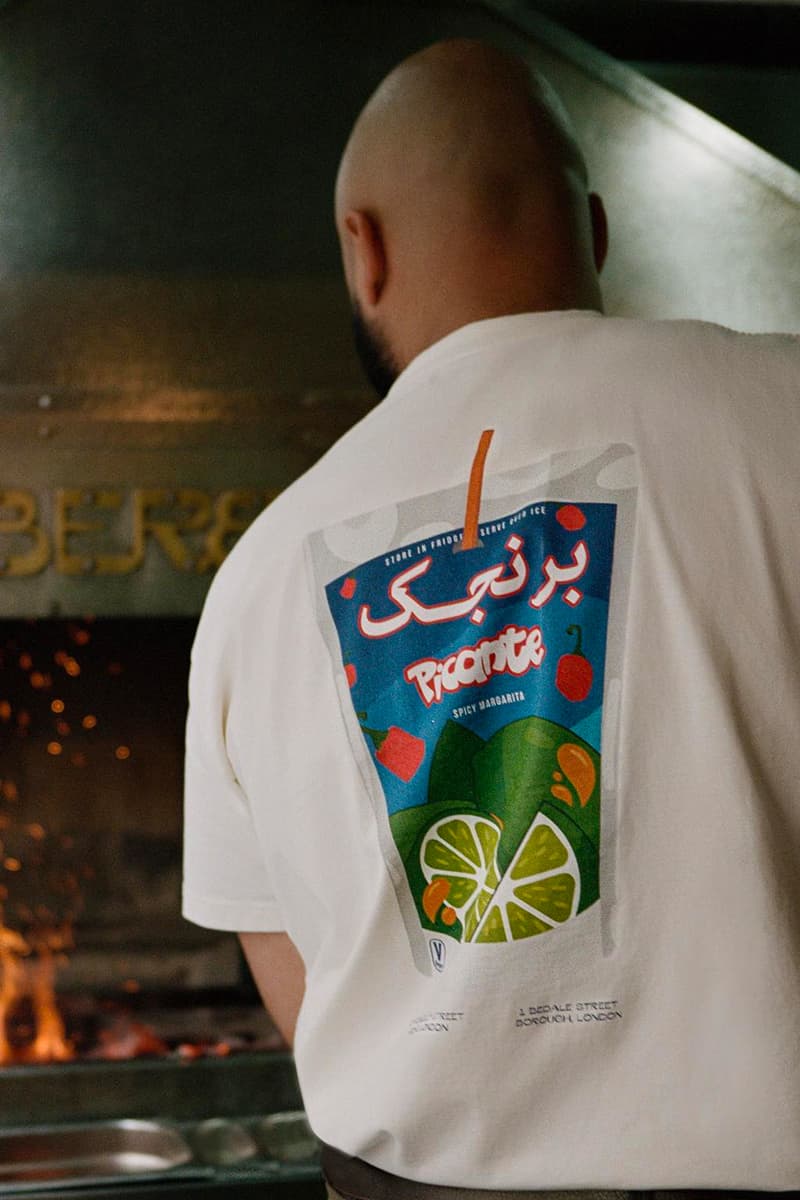 2 of 10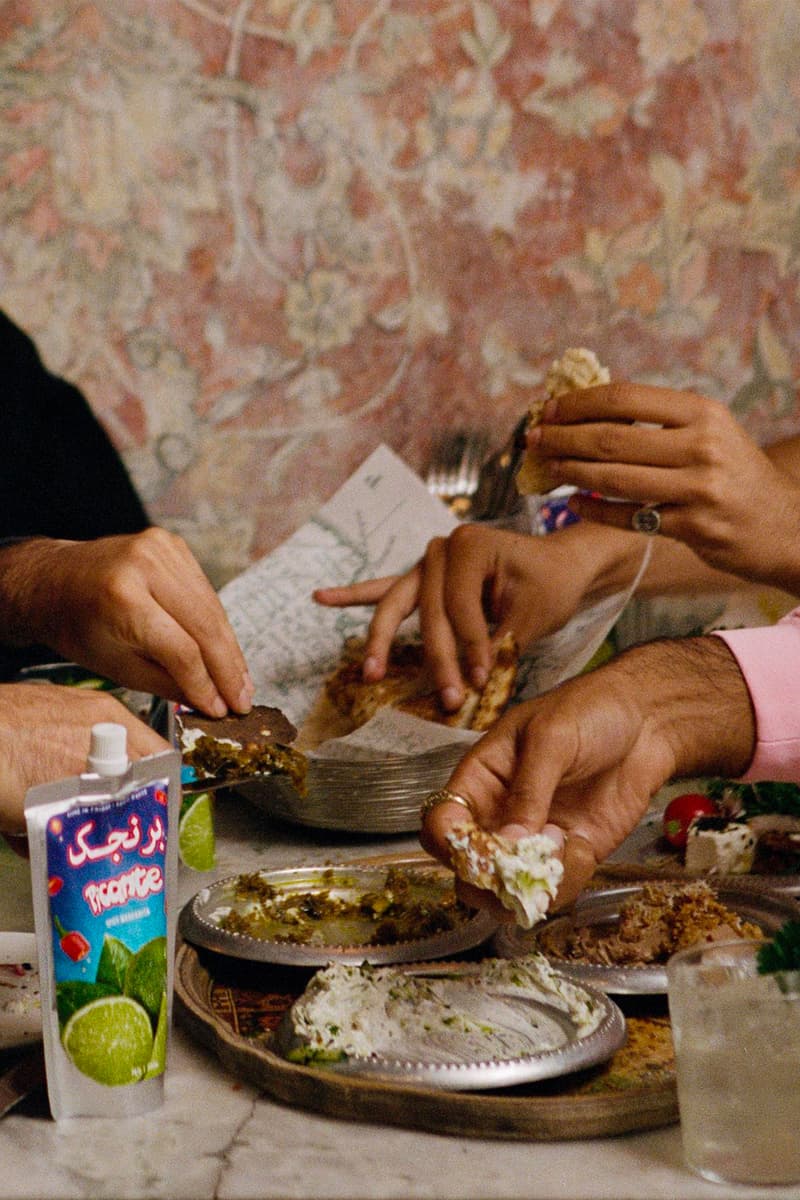 3 of 10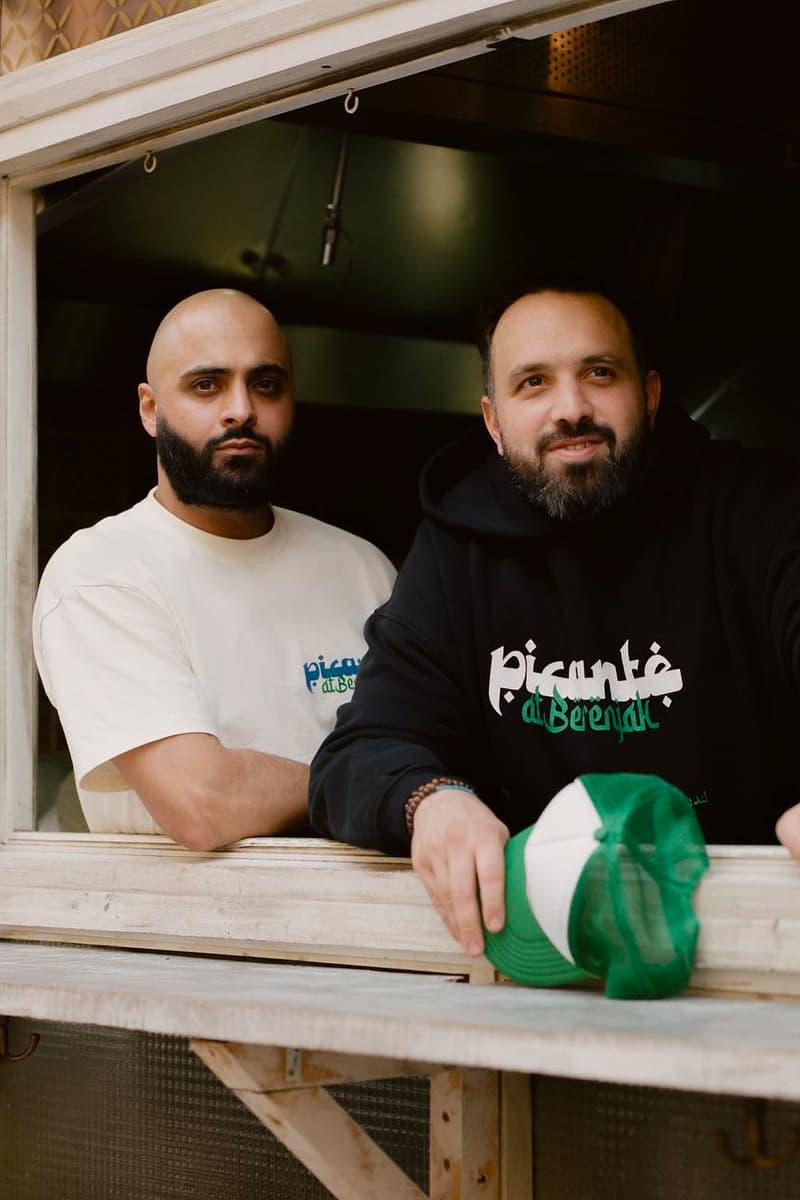 4 of 10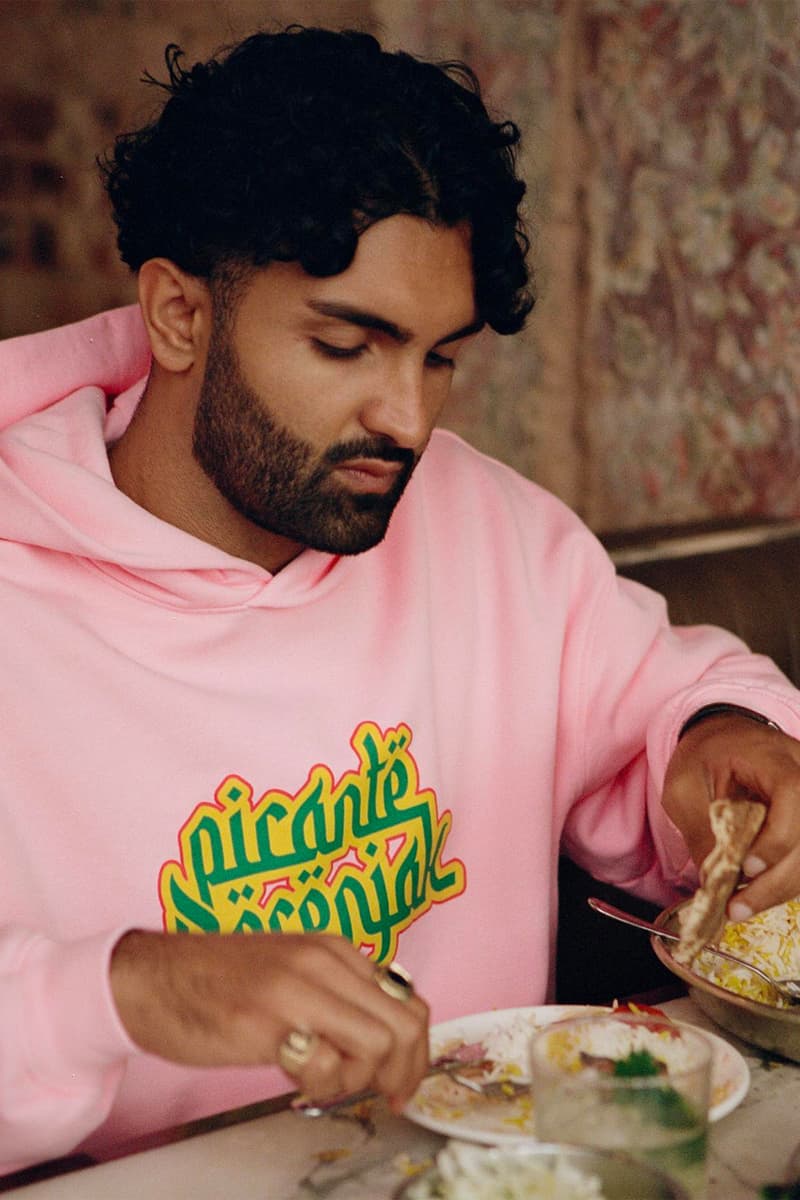 5 of 10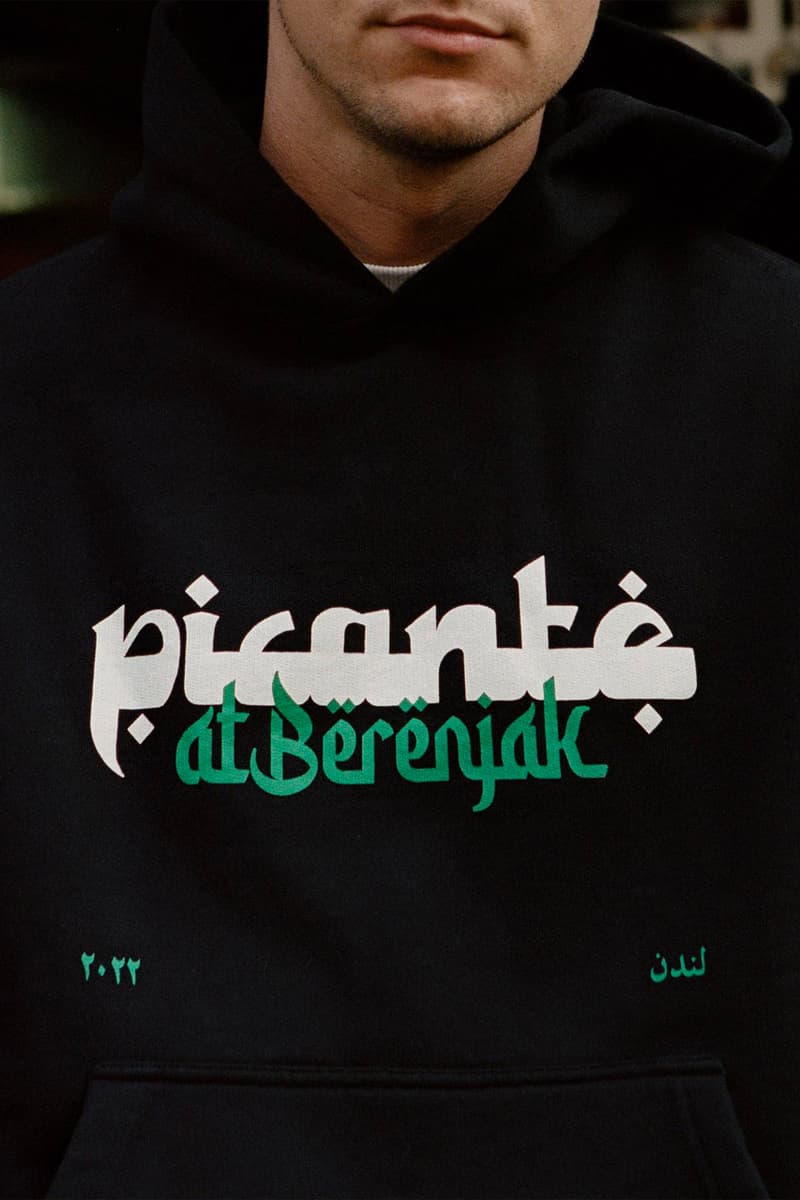 6 of 10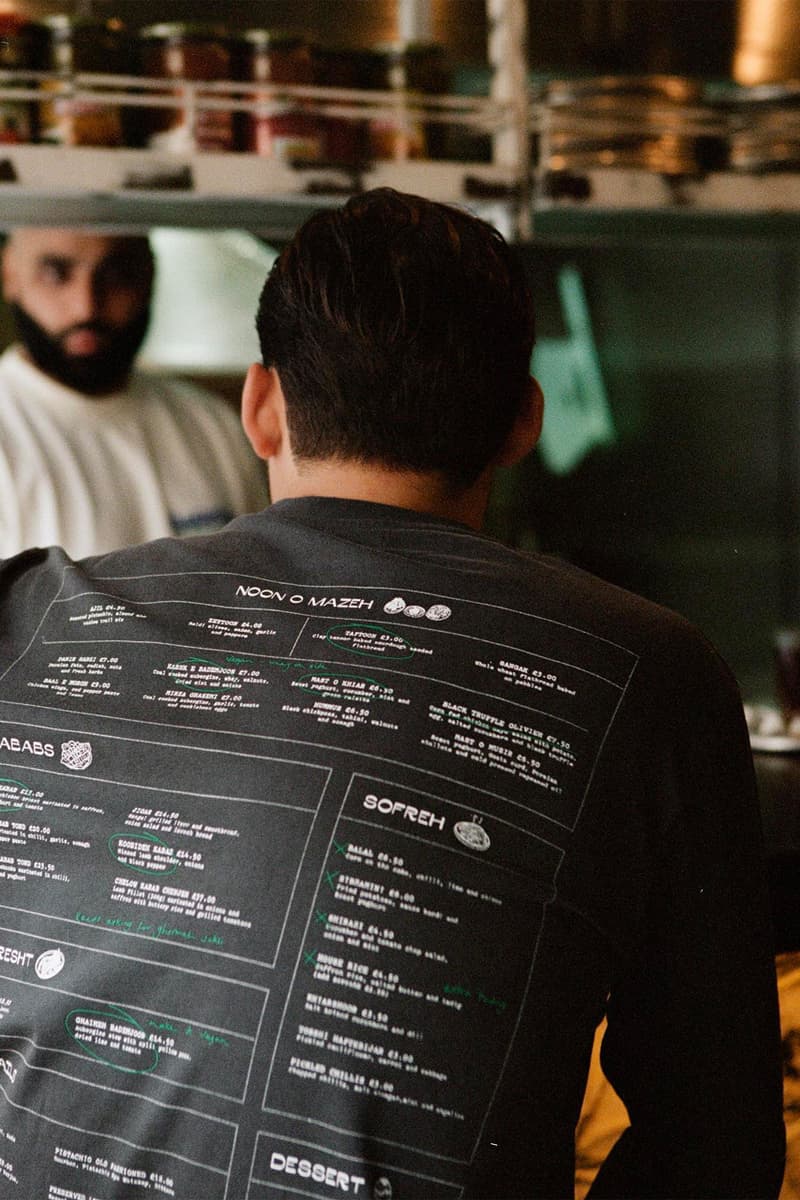 7 of 10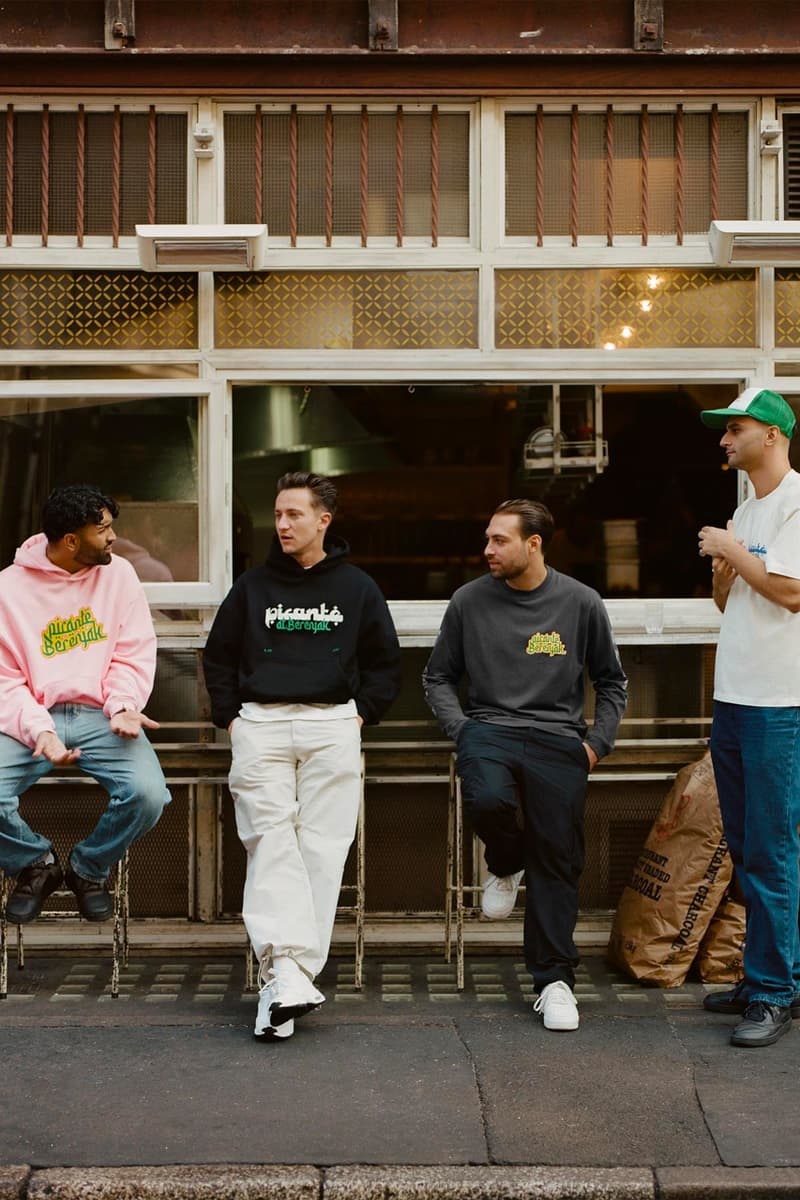 8 of 10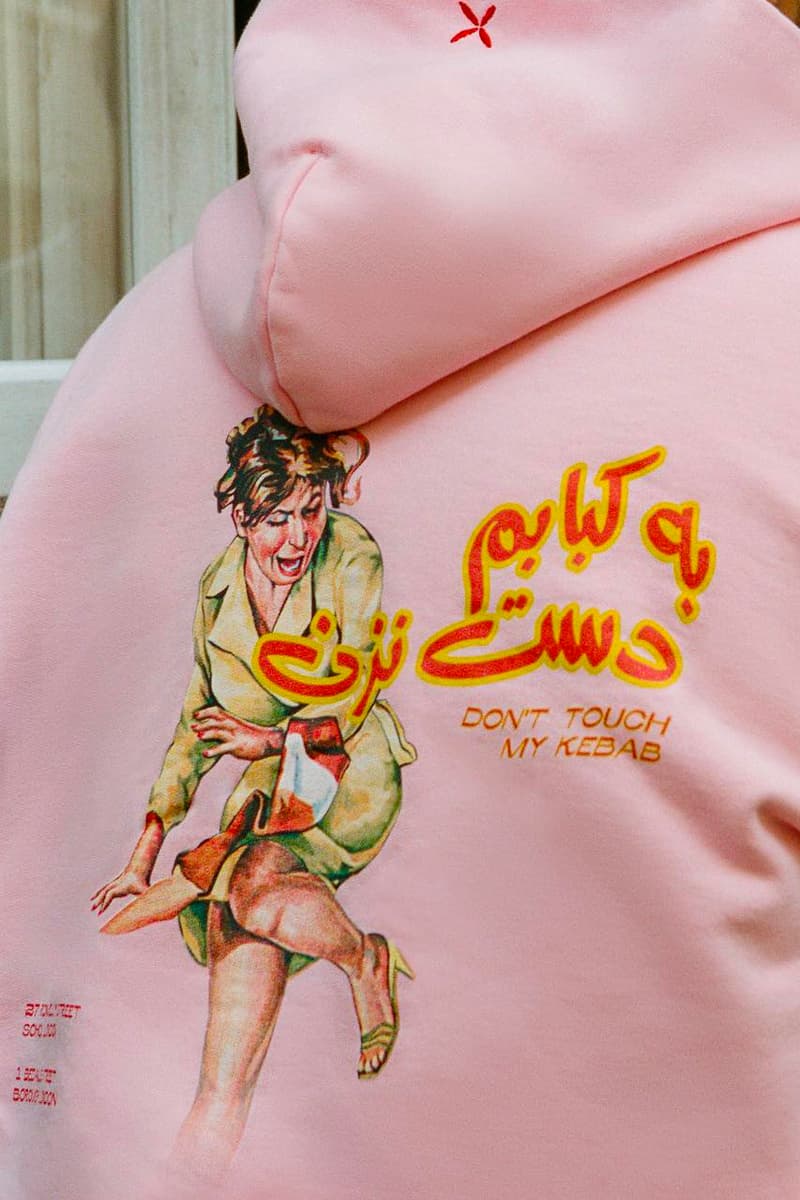 9 of 10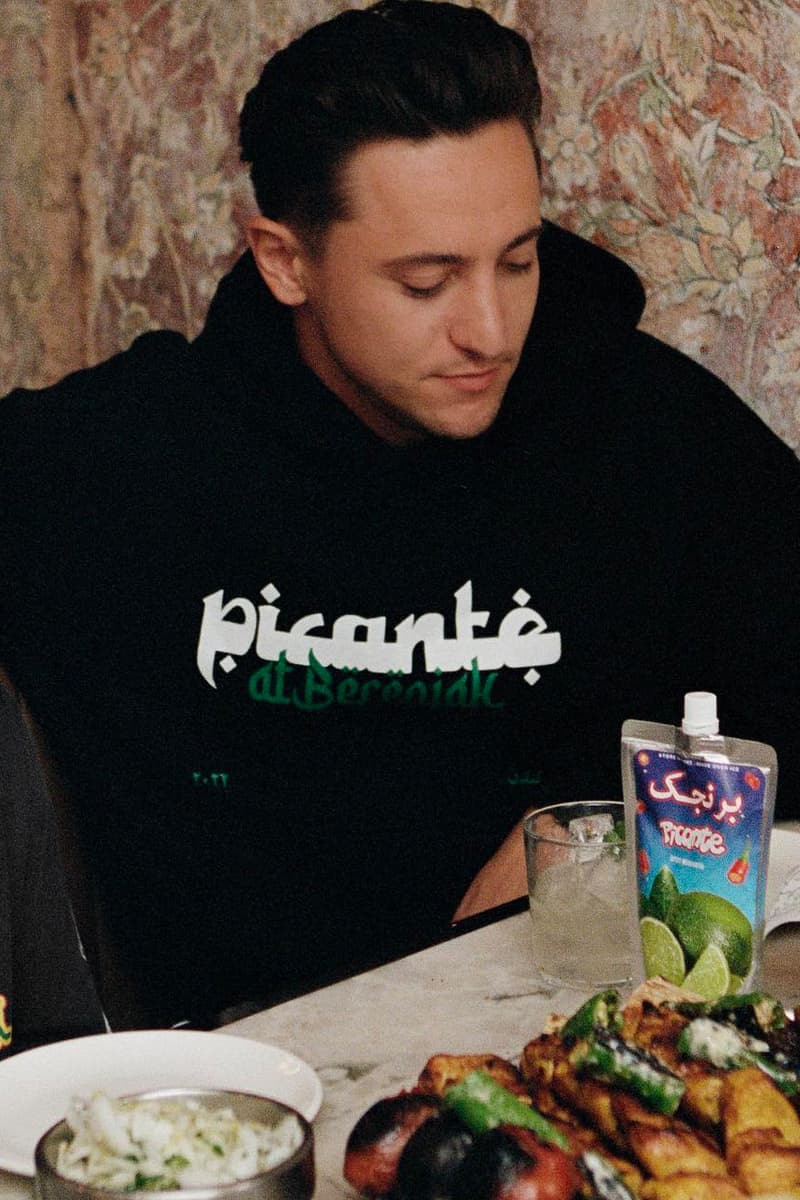 10 of 10
London is a melting pot of culture — not just with and for society, but through the city's shared love for food. From the East End's endless chippies or pie and mash shops, to Chinatown, the vegan-friendly society of Notting Hill, and food hubs such as Borough Market, Broadway Market and Ridley Road Market, there's a cuisine and culture ready to serve anyone at all times in the capital. This is something that the emerging London-based label PICANTE spotlighted in its first PICANTE Guide, putting people onto hotspots like Regency Cafe, Brutto, and the institution that is Berenjak. Now, PICANTE's founders Saam Zonoozi and Jude Taylor reference Berenjak — one of their favorite eateries — with its latest PICANTE drop.
Zonoozi's heritage is Persian, and Berenjak has often reminded the co-founder of his roots. Likewise, Taylor is an undeniable foodie, and together they have helped to welcome Berenjak to a generation of like-minded creatives and food lovers. With its bold colors, brighter palettes and even more vibrant flavors, Berenjak has made waves in the London restaurant scene as one that's authentic and nostalgic, and PICANTE wants to echo this while celebrating Iranian cuisine.
For the capsule collection, the duo works its signature heavyweight sweaters and hoodies with a color scheme reminiscent of Berenjak's food. Pinks, yellows and green punch across tops, highlighting branding in a unique and authentic-styled font that looks to both the restaurant's moniker and Persian traditions.
Elsewhere, a spicy margarita takes center stage on the rear of a white T-shirt (appearing in a design similar to Capri-Sun juice pouches), while a black long-sleeve tee gets adorned with the restaurant's menu, showing your dedication to the institution. A further array of logo-adorned pieces round off the collaboration, including mesh-panel caps and an assortment of tees.
PICANTE's delectable collaboration with Berenjak can be seen in the Annie Reid-shot lookbook above, while the co-branded accouterments are set to drop online on September 9 at 1 p.m. BST (8 a.m. EDT).
In other news, here's everything dropping at Palace this week.