$800K USD of Nike Shoes and Clothing Stolen in Memphis
The thieves ransacked 20 trailers of Nike goods.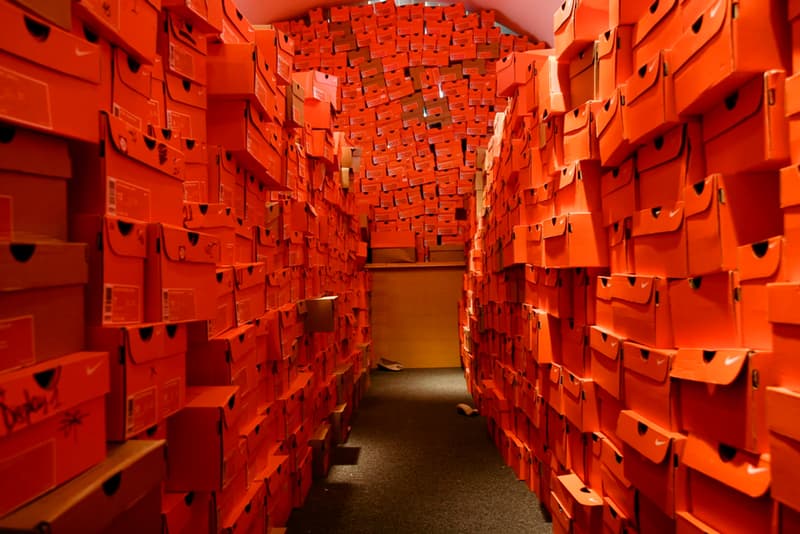 This week, a particularly audacious pilfering of Nike footwear and apparel occurred in Memphis, TN as thieves made off with $800,000 USD worth of goods from 20 different trailers. Per a report from Fox 13 Memphis, the theft occurred just after midnight on September 6 in an industrial area that borders Nike's Memphis distribution center — one of the brand's biggest shipping hubs in the USA alongside a similar facility in Foothills Ranch, CA.
A group of thieves gained access to the trailers after breaking through the perimeter fences surrounding them, and, per a low-res photo captured at the scene of the crime, ransacked the trucks, leaving a cardboard soup of shipping and shoe boxes strewn around the crime scene. The Memphis Police Department informed Fox 13 Memphis that Nike does have security cameras at their shipping facility, however, they're only placed in the front so they were not able to capture images of the crime in progress. At the time of writing, the Memphis Police Department is still searching for the perpetrators.
This isn't the first time Nike's warehouse in Memphis has been targeted by thieves: its high visibility and stock of valuable products have long made it an attractive target for criminals. Past examples include a man named Charles Jennings, who in 2014 gained entry to a company lot and drove off with a shipment of 7,500 LeBron 12s (estimated retail value: $1.5 million). In 2021, a DHL worker in Memphis was caught printing duplicate tracking numbers to send Nike products to other addresses and this June, a group of men were arrested for breaking into a Memphis rail yard's train cars and stealing $150,000 USD worth of Air Max sneakers.
Want to see where you can legally acquire Nike shoes? Check out release details for the Off-White™ x Nike Air Force 1 Low "Brooklyn."