Russ Reflects on Facing Hardships and Pursuing Music on New Single "That Was Me"
The song arrives following the cancellation of his European tour.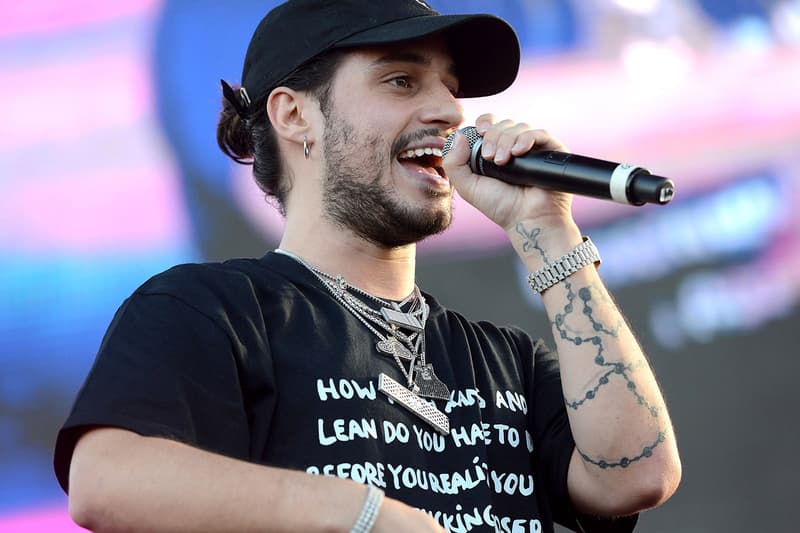 Russ has chronicled the adversity he has faced on the way to becoming a successful music artist on a new single. The rapper and singer began teaching himself how to produce at fourteen years old, eventually recording his first song at eighteen. In the ensuing decade, Russ dropped several mixtapes before going platinum in 2017 with his twelfth studio album, There's Really a Wolf.
Out via DIEMON Records, the new song is called "That Was Me" and sees Russ look back to the financial struggles his family faced during his childhood and the responsibilities he bore from a young age. On the track, Russ discusses his father losing his job and the bank attempting to repossess the family home.
You know that was me, stayin' up, puttin' work in / Makin' sure my family was good, we were hurtin,'" he raps.
At the end of last month, Russ canceled his European tour, citing ongoing mental health struggles and the feeling that he couldn't wholly dedicate himself to performing the 24-show leg of the tour in an open letter on social media.
Ahead of dropping the single, the artist released another statement, where he thanked fans for their support and noted the importance of men opening up about their mental health in spite of societal pressure to appear outwardly strong.
"For people who put too much pressure on themselves and rarely spend time reflecting or giving themselves a pat on the back, this is for you," Russ said about the new track.
Stream Russ' new song "That Was Me" everywhere now.
In other music news, Nicki Minaj delivered a "Super Freaky Girl (Queen Mix)" with JT, BIA and more.