NFL Announces Apple Music as Its New Super Bowl Halftime Show Sponsor
A multi-year partnership that aims to further connect the most-watched musical performance of the year with top talent.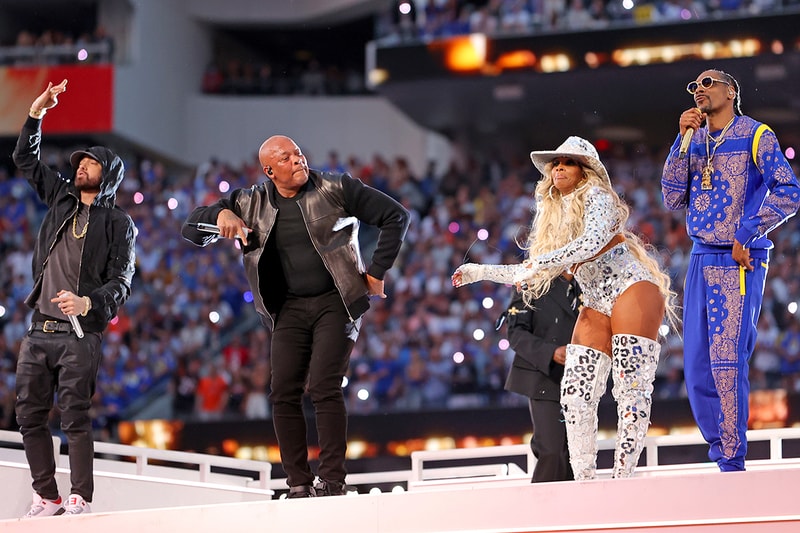 Following the announcement made earlier this year that Pepsi is ending a decade-long partnership and will no longer be the sponsor of the Super Bowl Halftime Show, the NFL has brought on another major player, in hopes to expand its musical offering at one of the most watched performances of the year. The league officially announces a multi-year partnership with Apple Music to continue the celebration of the world's greatest songwriters, musicians, producers and artists.
The partnership sees the Super Bowl Halftime Show move in a direction that focuses on the music listening experience of the performance, tapping into Apple Music's over 90 million songs catalog. In a statement, NFL's SVP of Partner Strategy Nana-Yaw Asamoah said, "We are proud to welcome Apple Music to the NFL family as our new partner for the iconic Super Bowl Halftime Show. We couldn't think of a more appropriate partner for the world's most-watched musical performance than Apple Music, a service that entertains, inspires, and motivates millions of people around the world through the intersection of music and technology."
Super Bowl LVII is slated to occur on Sunday, February 12, 2023, in Glendale, Arizona. The halftime show will mark Apple Music's first involvement with the famed musical spectacle. When it comes to combining music and sports, the partnership seems to be a now brainer. Oliver Schusser of Apple Music said, "Music and sports hold a special place in our hearts, so we're very excited Apple Music will be part of music and football's biggest stage. We're looking forward to even more epic performances next year and beyond with the Apple Music Super Bowl Halftime Show." Earlier this year, the Super Bowl LVI Halftime Show featuring Dr. Dre, Snoop Dogg, Eminem Mary J. Blige and Kendrick Lamar amassed over 120 million viewers. It has just been announced that Rihanna will be performing at the upcoming Super Bowl.
Stay tuned for additional details regarding upcoming Apple Music Super Bowl Halftime Shows.
In other sports news, Floyd Mayweather stops Mikuru Asakura in the second round of the SUPER RIZIN exhibition fight.