Moneybagg Yo Flexes His Lavish Lifestyle on New Track "Blow"
Arriving on the rapper's 31st birthday.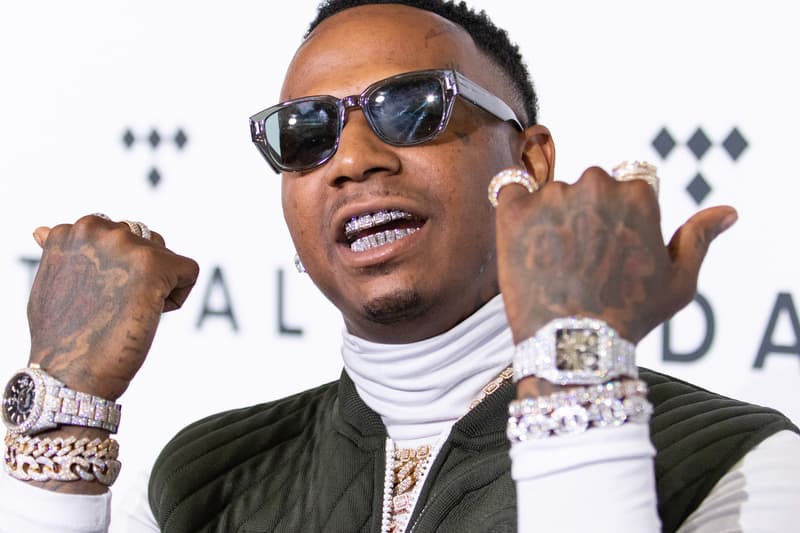 Moneybagg Yo has released a new single, rapping about the expensive lifestyle he leads and his ability to "blow" through money, listing off his recent purchases, including a Ferrari.
"Blow" debuted on Thursday, coinciding with the Memphis rapper's 31st birthday. Following the song's release, Moneybagg Yo spoke about the creation of the track in an interview with Apple Music 1's Zane Lowe.
"The vibe… it was just a party, birthday club vibe," the rapper said. "I made it probably a month ago but then I was making it intentionally for my birthday, you know what I'm saying? Just trying to put out a birthday song, do a record."
The new song could also be the first of many that he'll drop in the coming months as Moneybagg Yo prepares for the rollout of his fifth studio album. The rapper's last project, 2021's A Gangsta's Pain, landed as his breakout LP.
"I feel like I'm just getting better and better with time, still hustling, still saying consistent and motivated at the same time," he told Lowe. "Y'all gonna see a lot more of this because I feel like I ain't dropped in a little minute."
Moneybagg Yo teased that he would be dropping another single next week featuring a surprise guest artist.
Stream Moneybagg Yo's new song "Blow" now.
In other music news, A$AP Rocky confirmed that Rolling Loud New York is his last performance before his new album drops.