Nate Diaz to Launch Combat Sports Promotion, "Real Fight Inc."
Ahead of his UFC 279 headliner against Khamzat Chimaev.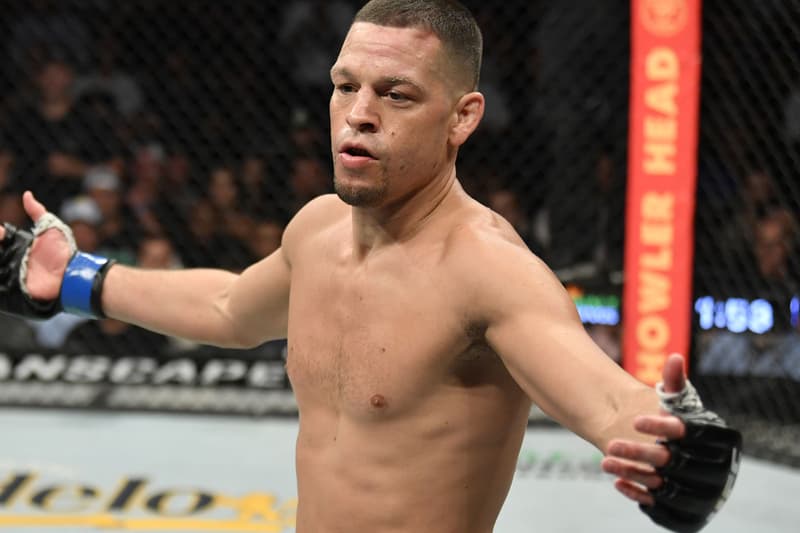 As 37-year-old veteran, Nate Diaz prepares to face off against rising star Khamzat Chimaev at UFC 279 on September 11 in what could potentially be his last fight in the UFC, Diaz announces the launch of his own combat sports promotion, Real Fight Inc.
Having built a reputation as one of the most fearless fighters in the business, Diaz's new promotion looks to stage combat sports exhibitions geared towards boxing, MMA, and Brazilian Jiu-Jitsu under the moniker "Real Ninjas. Real Fighters. Real Shit. Real Fight, Inc."
While Diaz only has one bout left in his UFC contract, it looks like the Stockton-based fighter still plans to complete in the sport. "The new venture has no bearing on his status as a fighter, where he will continue to be very active," Diaz's team said in a statement. "Real Fight Inc. is his expansion into the business side of the sport where he has been a fixture for close to 20 years."
Diaz looks to apply for his promoter's license in the coming weeks and will soon begin to recruit fighters from around the world who fit the brand, "whether it be up-and-coming prospects or household names."
UFC 279 will mark Diaz's first return to the Octagon since his loss to the current UFC Welterweight Champion Leon Edwards last summer at UFC 263. The matchup has stirred up considerable controversy as some are criticizing the UFC of pitting Diaz against an impossible opponent. At 11-0, Khamzat Chimaev is currently one of the UFC's hottest prospects who currently stands at a heavily-lopsided -1150 betting favorite.
UFC President Dana White was quick to defend the card saying, "In this sport, you never know what is going to happen. Anything is possible," referencing Leon Edwards' stunning knockout against Kamaru Usman at UFC 278. Diaz remained unfazed as usual saying, "It's a fight as far as I'm concerned. Him being a favorite and everybody thinking he's gonna win, on what ground? You better take me clean out the way the odds are, right? Pressure's on, dog."
View this post on Instagram
Nathan Diaz is getting into the promoter game.

A statement from team @NateDiaz209. Cc: https://t.co/LLWtdLRpBD pic.twitter.com/XMPNhxDQoe

— Ariel Helwani (@arielhelwani) September 4, 2022
In other news, ultra-endurance athlete Robbie Balenger raced a Tesla Model 3 and won.