Seth Rogen's Houseplant Joins Pro-Ject For Premium Turntable
A retro-styled option for those seeking a bit of nostalgia.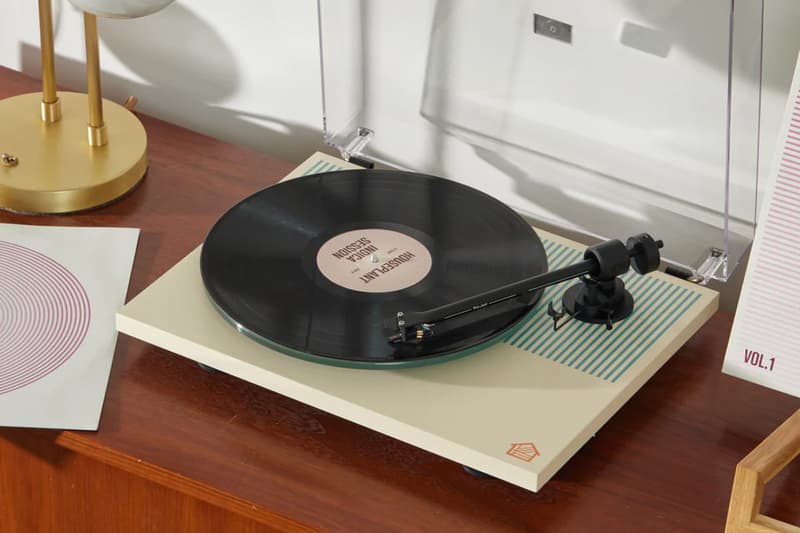 Premium audio company Pro-Ject has now linked up with Seth Rogen's cannabis lifestyle company Houseplant for a special edition HP1 Phono BT turntable. Designed with a retro surfer aesthetic, the new collaboration brings together Rogen's love of the chilled life with Pro-Ject's endeavor to create premium sound. Even without looking at its specs, the piece's cream-colored finish with light blue and orange accents would make a perfect addition to any modern home for those with an affinity for vintage and vinyl.
Of course, the turntable also boasts all the performance specs you'd come to expect from Pro-Ject, including a built-in phono preamp with by-pas switch, an 8mm thick glass platter with vibration-absorbing feet, an Ortofon OM 5E moving magnet cartridge, HiFi sound system, and Bluetooth support, an adapter for 7-inch singles, am 8.6-inch high-precision, lightweight, one-piece aluminum tonearm, and a bunch of other small tools for maintenance.
For those interested, the Houseplant x Pro-Ject HP1 Phono BT record player is now available on Houseplant's website for $550 USD.
In other related news, Bang and Olufsen has created a limited edition Beosound 2 speaker to help with Ukraine charity efforts.