MetaMoon Music Festival Announces Three New Artists as Part of Its Musical and Cultural Extravaganza
Previously announced in July, the cultural music festival has added three new artists to the lineup, along with a food crawl and market.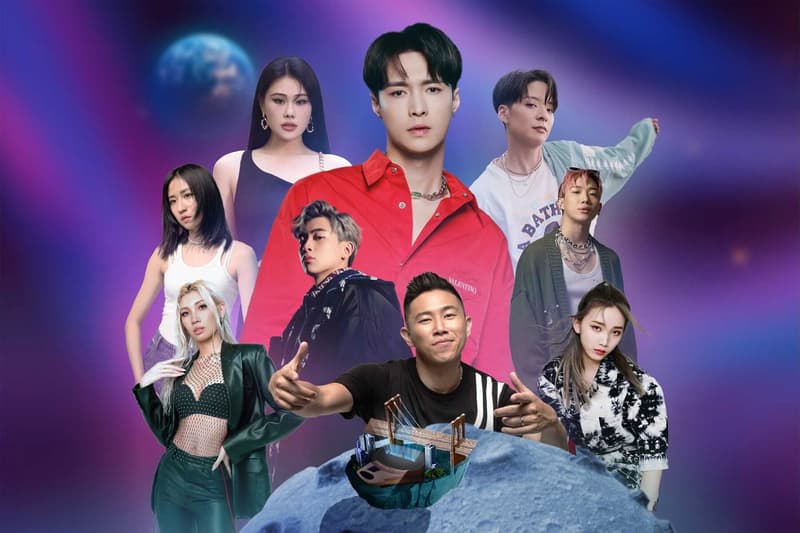 MetaMoon Music Festival, an enlightening event highlighting Asian creativity and culture, previously announced the line-up for its one-day cultural extravaganza and multi-artist showcase in July. Now, ramping up excitement, the celebration of the arts and heritage has confirmed three additional artists to its show-stopping roster.
Produced in conjunction with Live Nation, Graceful Media's MetaMoon Music Festival will bring AAPI and Asian artists to New York's Barclays Center, showing off the immense talent within these communities that are often overlooked by the music industry. This year's lineup includes headliner Lay Zhang from EXO, as well as confirmed artists 9m88, Karencici, ØZI, Sury Su, and host MC Jin — many of which are performing for the first time in the United States. To display an even wider range of international talent at the festival, MetaMoon has also added Amber Liu of f(x), Chinese soul singer Tia Ray, and Hong Kong-based pop-punk musician Tyson Yoshi.
"MetaMoon Music Festival's mission is to bridge the gap between Asia and the US and showcase the fact that pop culture and music are universal languages that can foster a stronger understanding," stated Grace Chen, founder of Hong Kong-based Graceful Media. Additionally, in order for festival-goers to immerse themselves fully into the nuances of Asian culture, the musical celebration will also be supplemented by the MetaMoon Food Crawl, set to launch on November 1. This menagerie will include local restaurants such as Nom Wah Nolita, 886, Ho Foods, Yumplings, and more — bringing many different facets of Asian and AAPI culture to center stage and allowing participants to support local AAPI-owned businesses.
During the music festival, MetaMoon Market, in collaboration with Gold House, will also kick off at Barclays Center. This shoppable activation will host a variety of brands, including Lunar, Popadelics, Kitsby, Recoup, Frontman and Moshi, and more to be announced, bringing the experience beyond the stage.
MetaMoon Music Festival and MetaMoon Market will take place on November 26. Proceeds from MetaMoon Festival as well as MetaMoon Food Crawl's participating restaurants will be donated to Heart of Dinner, a nonprofit geared toward aiding in the issues of food insecurity and isolation within New York's elderly Asian demographic.
Be part of this impactful celebration of Asian talent, heritage, and pop culture by grabbing your tickets now at seatgeek.com and barclayscenter.com.