Marvel's Don Cheadle Series 'Armor Wars' Will Reportedly Be Redeveloped as a Feature Film
Pushing the title back on the development slate.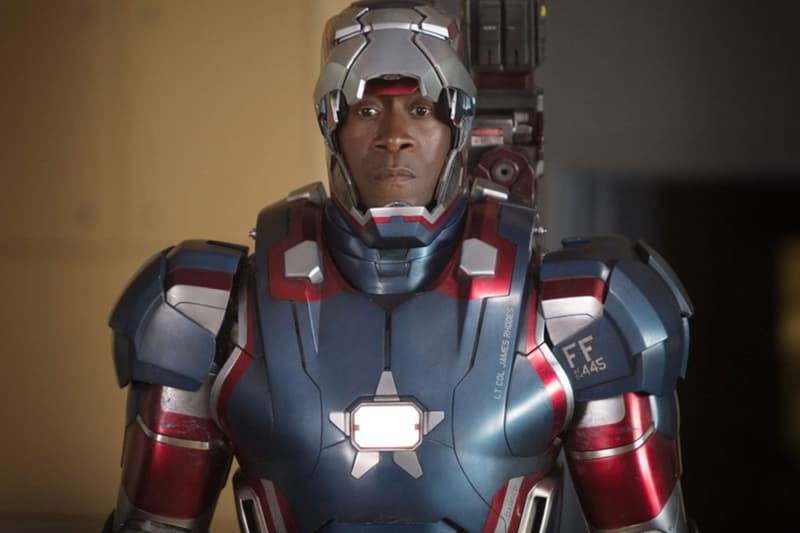 Marvel's formerly forthcoming Disney+ series Armor Wars is now being redeveloped as a feature film, according to The Hollywood Reporter.
Per the outlet's sources, the studio was dedicated to telling the story "the right way" and realized that was it better suited for a feature through the process. The decision pushes the title back on the development slate.
The project, which was first announced back in 2020, will see Don Cheadle reprise his Marvel Cinematic Universe role as Colonel James "Rhodey" Rhodes, otherwise known as War Machine. Marvel had previously aimed to begin production in 2023, though the team was reportedly notified on Thursday of the project's shift in direction. Yassir Lester is still on board as head writer for the film, though there is no director attached to the movie at this time.
There are currently few details on the plot for Armor Wars, though the title is known to come from a popular arc in the Iron Man comics in 1987 and 1988. That storyline, written by David Michelinie and Bob Layton with illustrations from Mark Bright, centered on the idea of Iron Man's advanced technology falling into dangerous hands.
Armor Wars does not yet have a release date. Stay tuned for more information on the project.
Elsewhere in entertainment, Hugh Jackman will return as Wolverine in Deadpool 3.