A Decade of Cudi: Signature Tracks Across Kid Cudi's 9 Studio LPs
Ahead of his 10th album 'Entergalactic,' HYPEBEAST looks back at the artist's discography.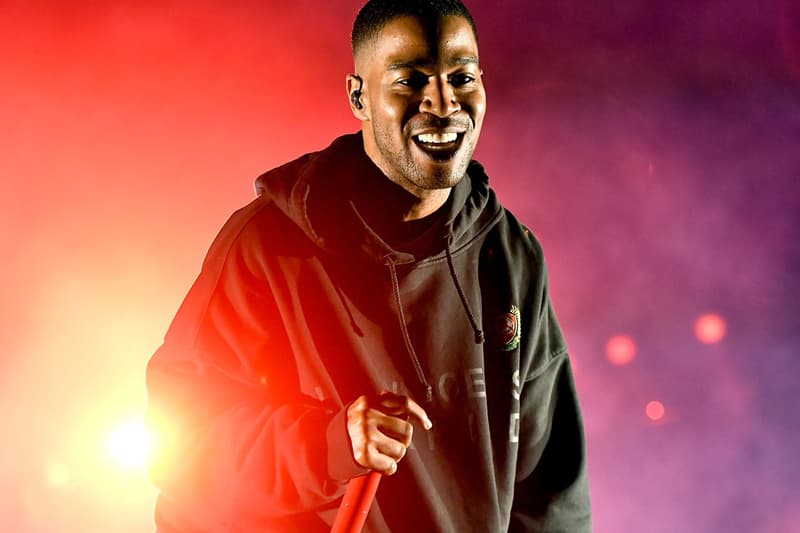 Few musical artists have undergone as drastic an evolution as Kid Cudi. A progenitor of an alternative leg of contemporary hip-hop, Cudi broke ground on the genre with his unflinchingly emotional lyrics, high-concept narratives and distinct method of interspersing verses with a melodic humming.
In the decade-plus since he put out his first studio album, Man on the Moon: The End of Day, Cudi has proved himself to be an ever-evolving force in music, dipping into rock, techno and lo-fi as easily as he drops bars alongside rap mainstays like Kanye West and Travis Scott.
Entergalactic, Cudi's tenth studio album, as well as the soundtrack to his eponymous animated Netflix series, drops tomorrow, September 30. Ahead of the release, Hypebeast recalled some of Cudi's signature songs across his diverse discography.
Man on the Moon: The End of Day (2009) – "Soundtrack 2 My Life"
"Soundtrack 2 My Life" serves as not only a more formal introduction to Cudi's debut album, but also offers a primer on the artist. The track hears Cudi run through his childhood hardships such as the death of his father, his hard-working single mother and his struggles with depression from a young age, themes he explores throughout the remainder of the LP, as well as in his later music.
Man on the Moon II: The Legend of Mr. Rager (2010) – "Mr. Rager"
Building on his previous LP, Cudi continues to hold a lens up to his life, documenting his former struggles with addiction on "Mr. Rager." He first attempted to record the song in early 2010 but was unable to hit the high notes. Returning to "Mr. Rager" later on, Cudi tied his chant-like vocals together with rock guitar, bass and subtle electronic elements.
WZRD (2012) – "Teleport 2 Me, Jamie"
An ode to his former girlfriend, "Teleport 2 Me, Jamie" arrived on Cudi's contentious, self-described "rock album," a project completely devoid of rapping. Punctuated by finger snaps and set to a slowed-down beat, the ballad epitomizes loneliness and lovesick yearning.
Indicud (2013) – "Immortal"
Produced by Cudi himself, "Immortal" marks a turning point in his style, leaning more towards rock elements. The beat for the single comes from MGMT's "Congratulations," reversed and sped up, with additional instrumentals sprinkled throughout.
Satellite Flight: The Journey to Mother Moon (2014) – "Too Bad I Have To Destroy You Now"
"Too Bad I Have To Destroy You Now" is home to arguably one of the hardest-hitting verses in Cudi's discography, targeting those who have trash-talked him but can't make eye contact when he enters a room. West joined forces with Cudi for an alternative demo version of the song entitled "Can't Look in My Eyes."
Speedin' Bullet 2 Heaven (2015) – "Speedin' Bullet 2 Heaven"
The titular track of Speedin' Bullet 2 Heaven stands out amid the 26 songs that make up the 90-minute double disc LP. Cudi is at his most unfiltered, dropping bars about being at perhaps one of the lowest points of his life in his ongoing struggle with depression. While the record's instrumentation can be somewhat haphazard at times, the song is replete with self-awareness and emotional clarity.
Passion, Pain & Demon Slayin' (2016) – "Rose Golden" featuring WILLOW
Cudi's unique style of humming and WILLOW's raspy tones converge on "Rose Golden" for a powerful message about reaching one's own potential. In the chorus, the two artists' vocals are stacked atop one another to achieve a melodious and stripped-back harmonizing effect.
Kids See Ghosts (2018) – "Reborn"
Composed by Cudi and West, "Reborn" constructs a gentle flow out of simple, lullaby-style chords. While it happens to be the longest single on the duo's eponymous album, clocking in at approximately five and a half minutes, the length is hardly noticeable thanks to the anthemic quality of Cudi's humming and crooning.
Man on the Moon III: The Chosen (2020) – "Tequila Shots"
As the first song that Cudi recorded for the final installment of his Man on the Moon trilogy, "Tequila Shots" is a bittersweet introduction to the end of an era. Despite being created ten years after Man on the Moon II, the track is reminiscent of the artist's early music, using synth and distorted instrumentals to cultivate a psychedelic atmosphere.
Kid Cudi's tenth studio album Entergalactic is out tomorrow, September 30.