Dilara Fındıkoğlu SS23 Portrays Life's Road to Freedom
As Victorian sophistication plays on innocence.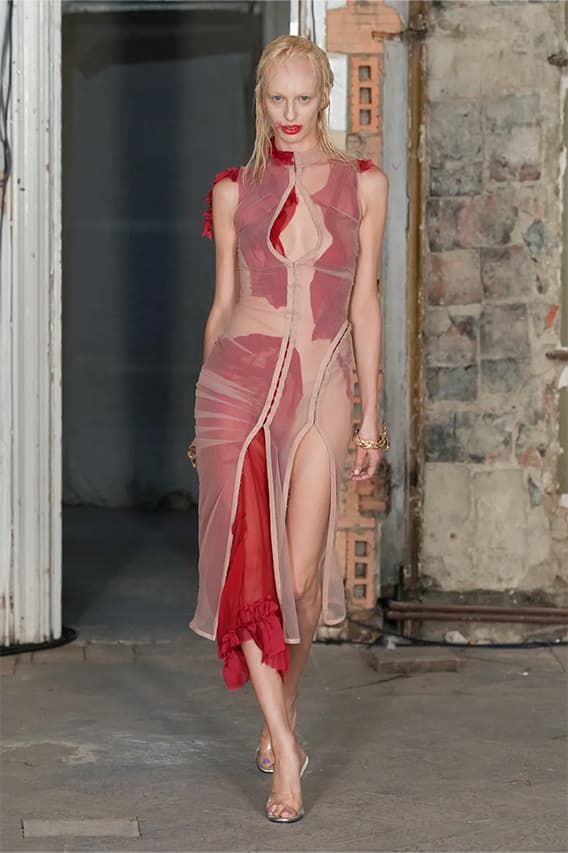 1 of 28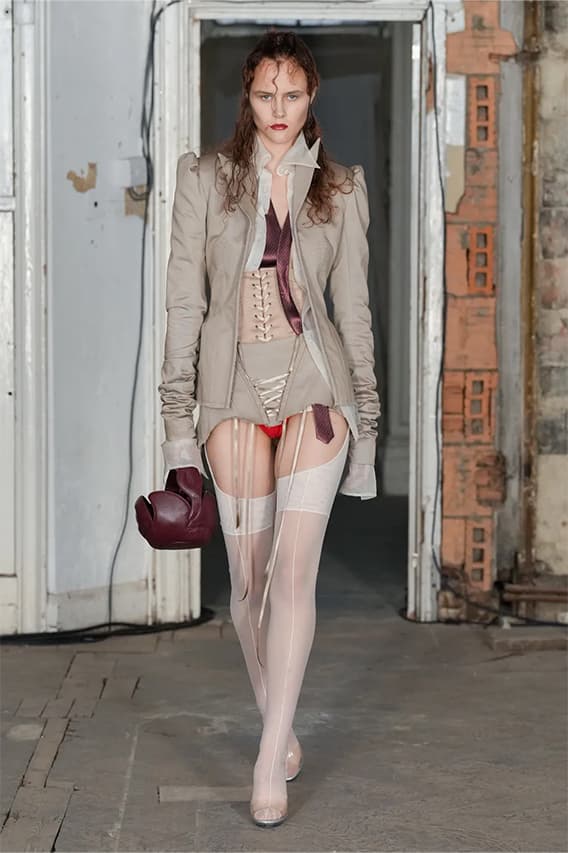 2 of 28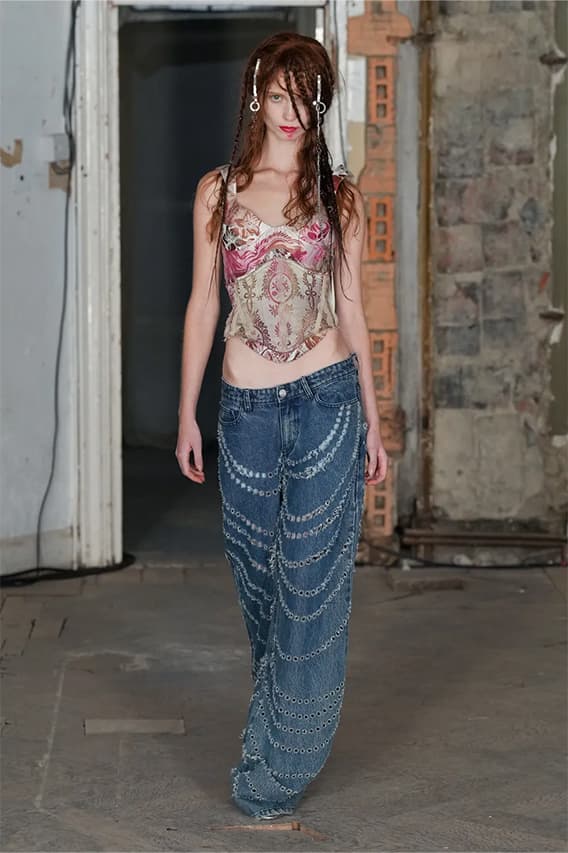 3 of 28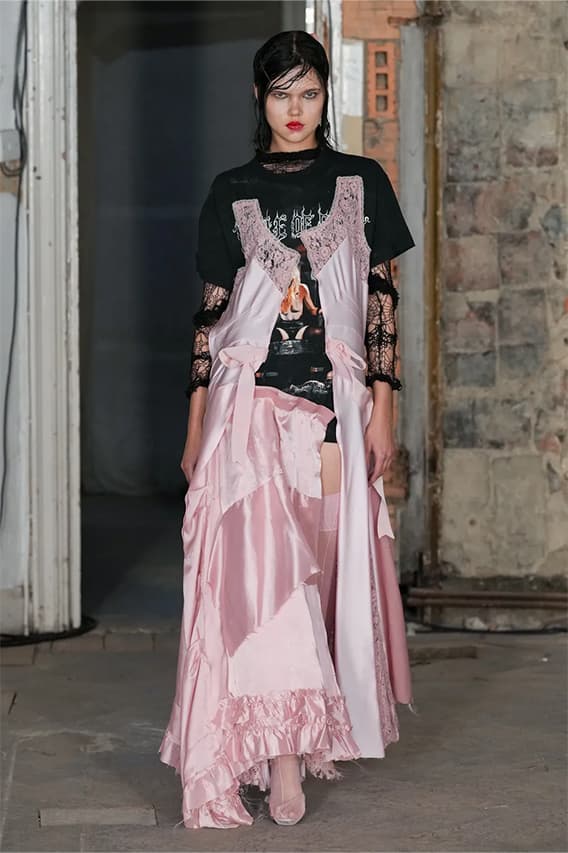 4 of 28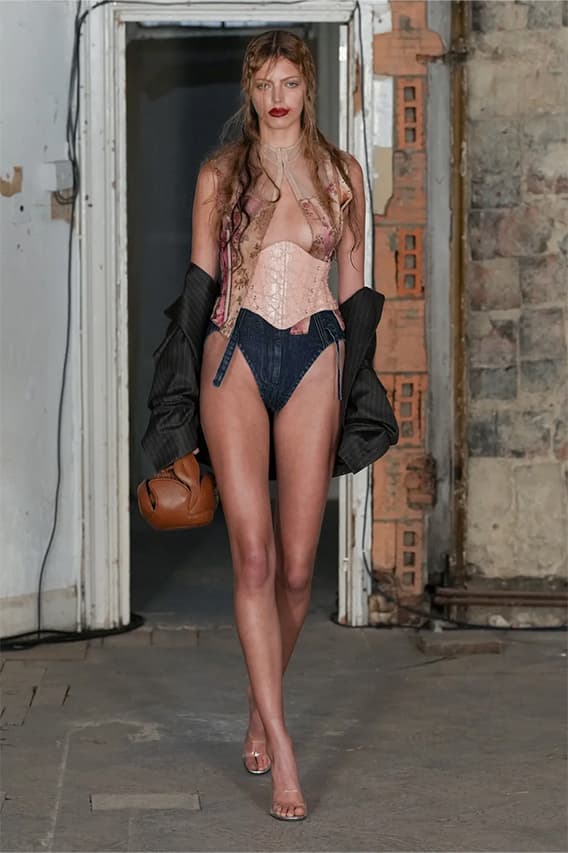 5 of 28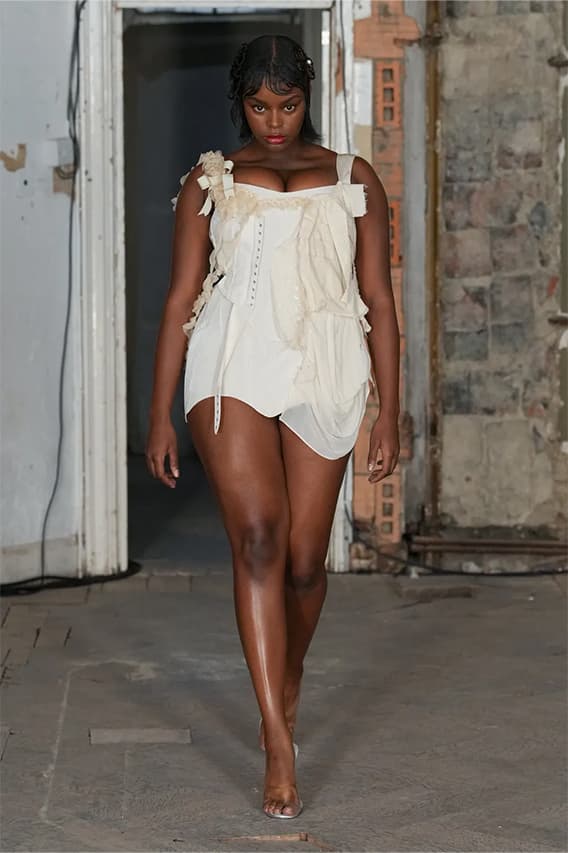 6 of 28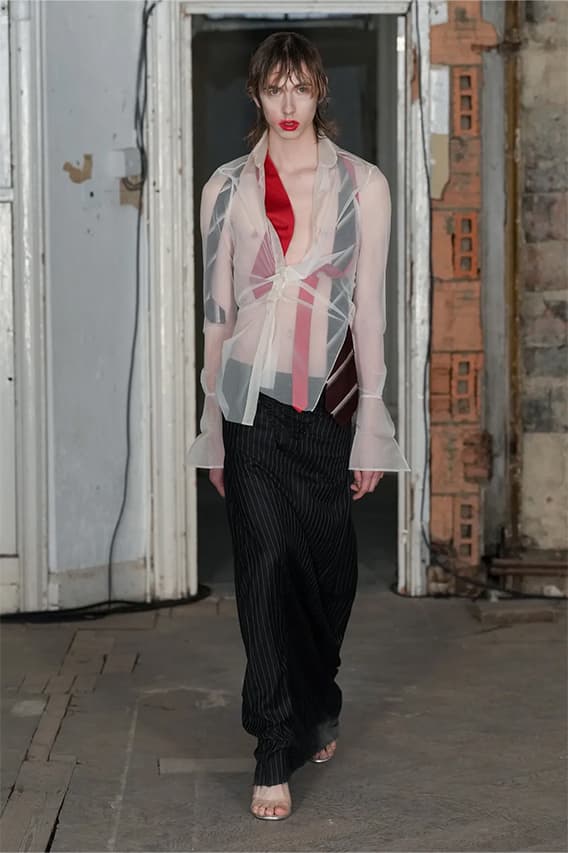 7 of 28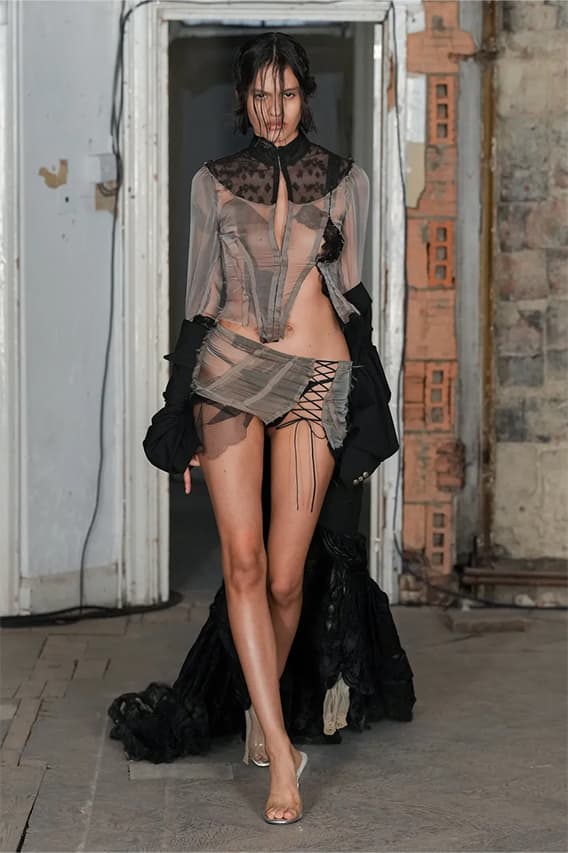 8 of 28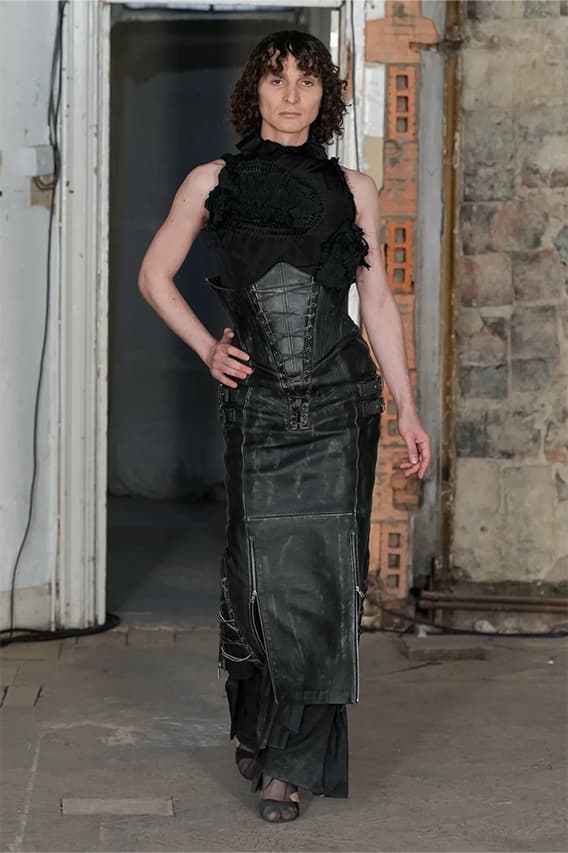 9 of 28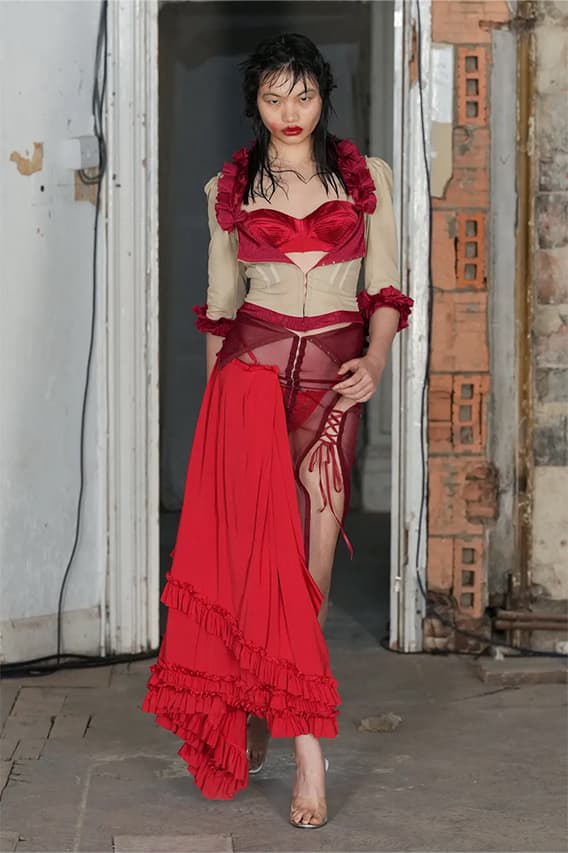 10 of 28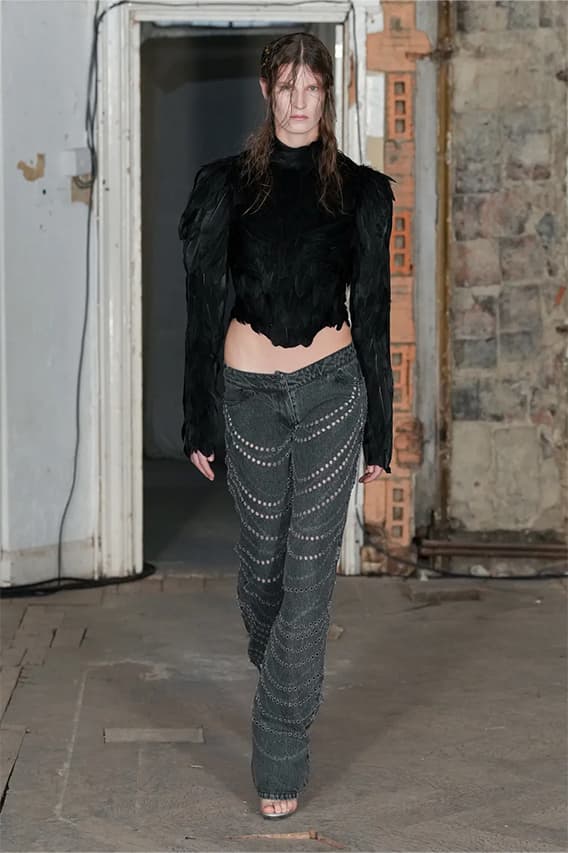 11 of 28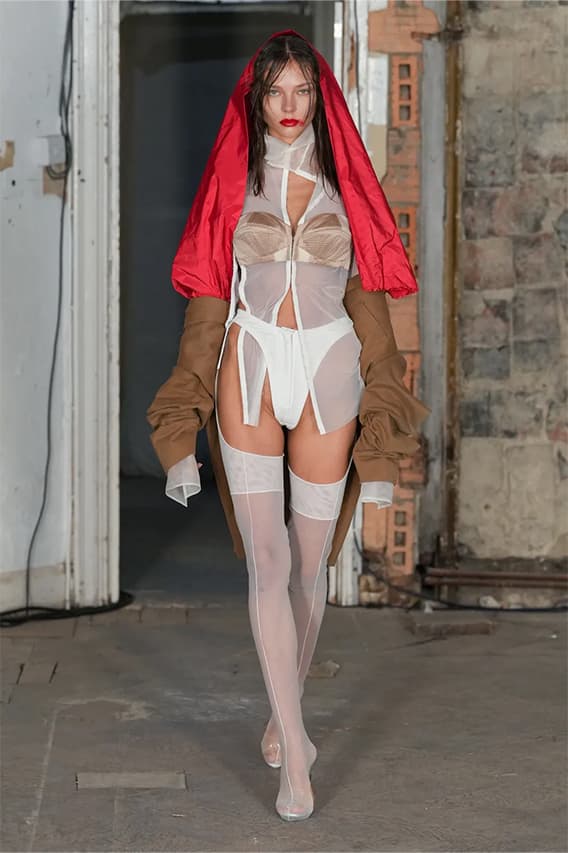 12 of 28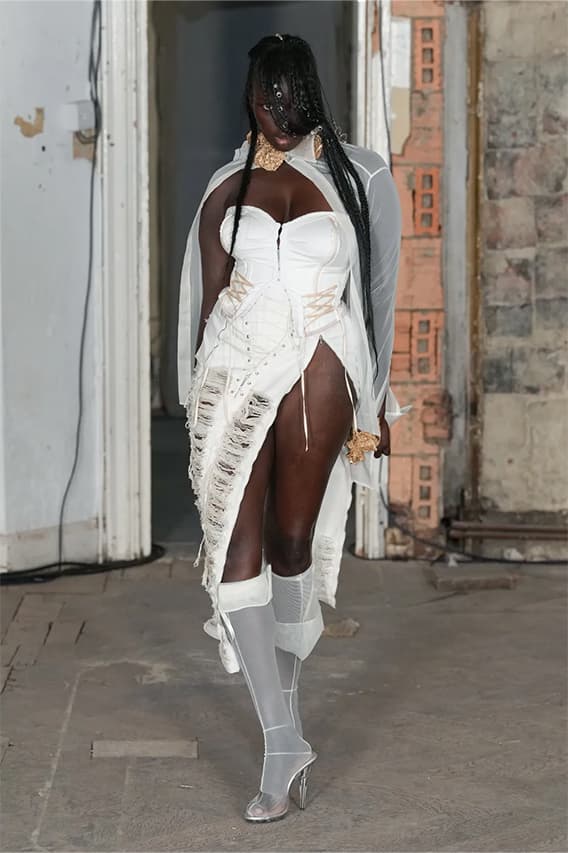 13 of 28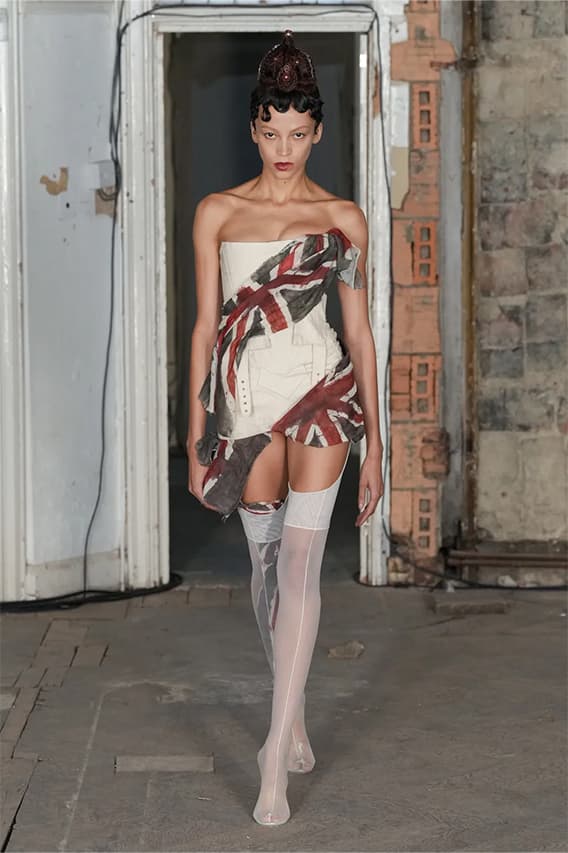 14 of 28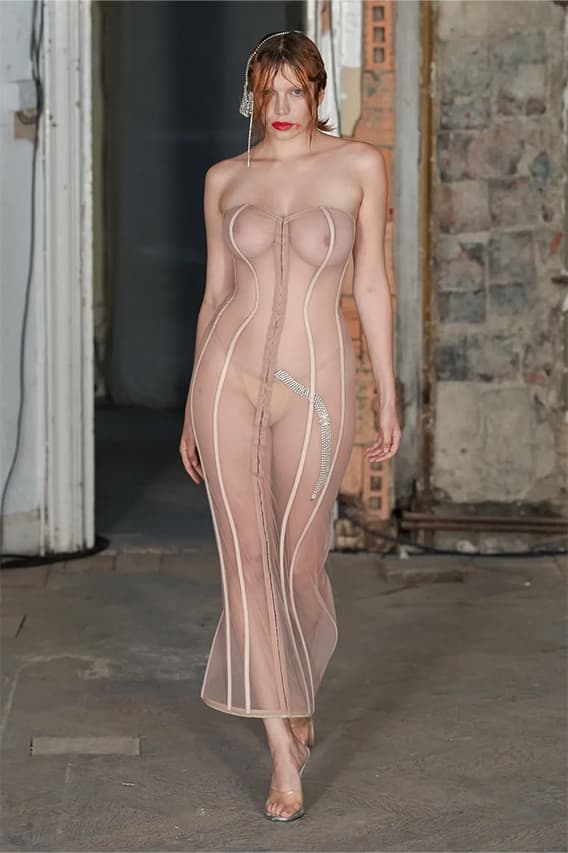 15 of 28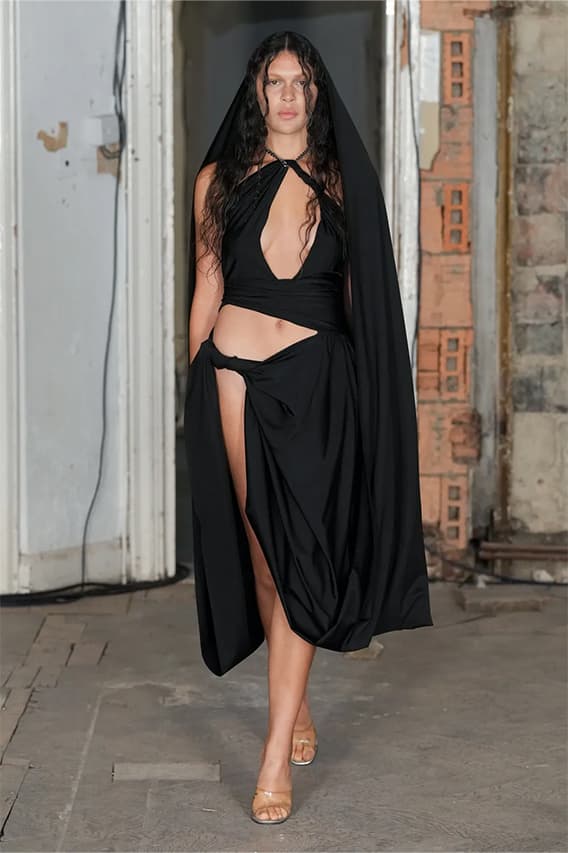 16 of 28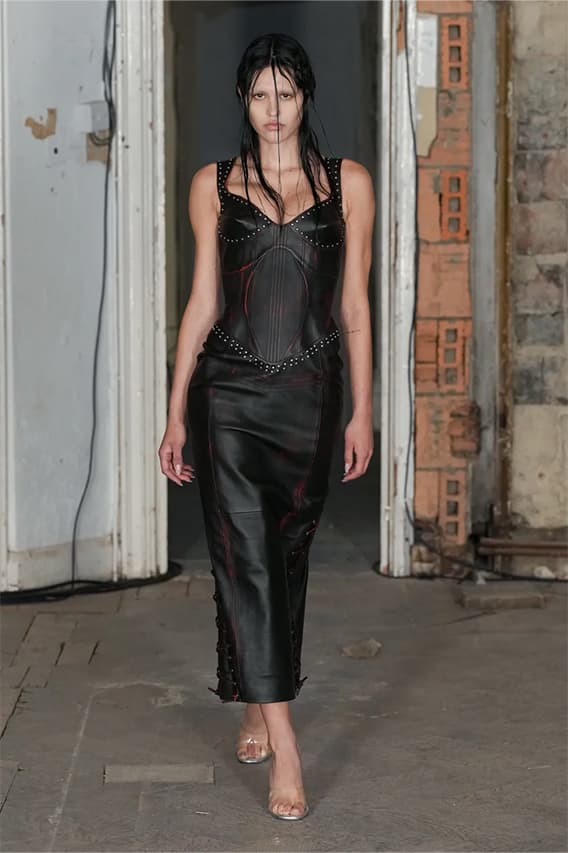 17 of 28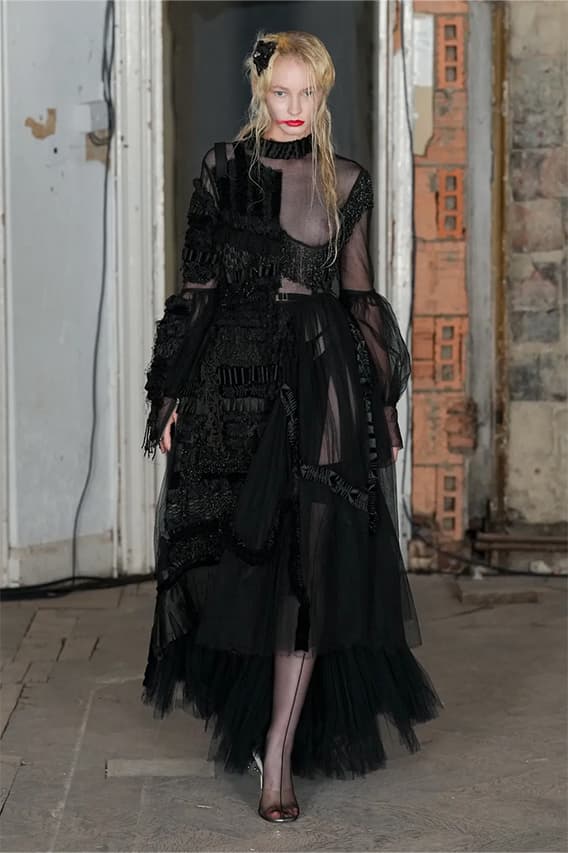 18 of 28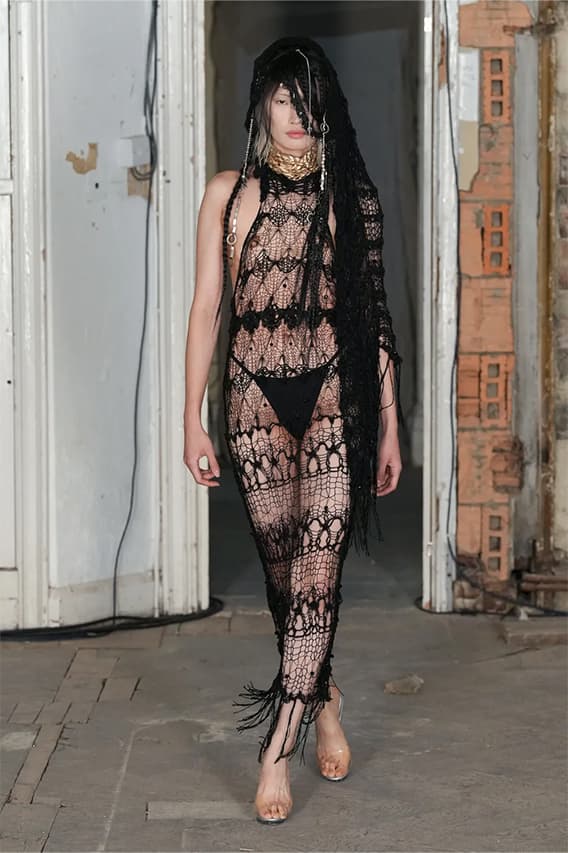 19 of 28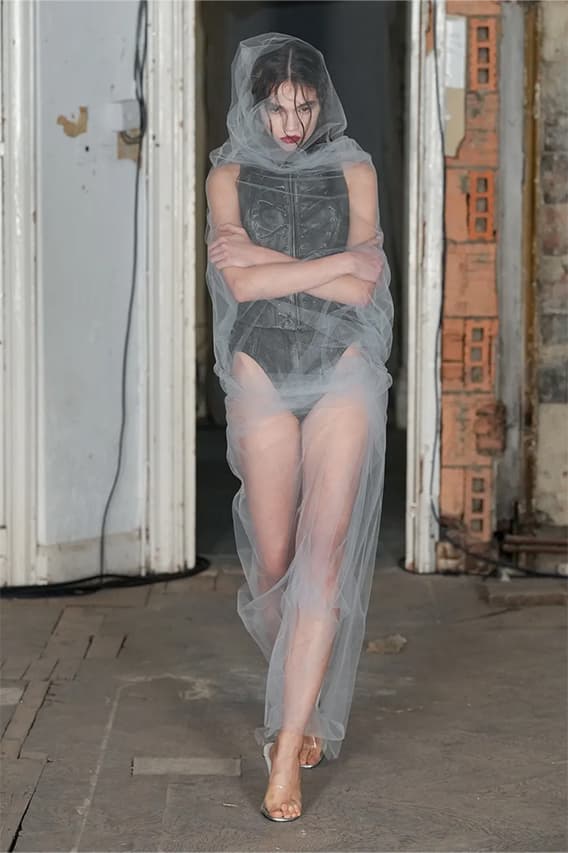 20 of 28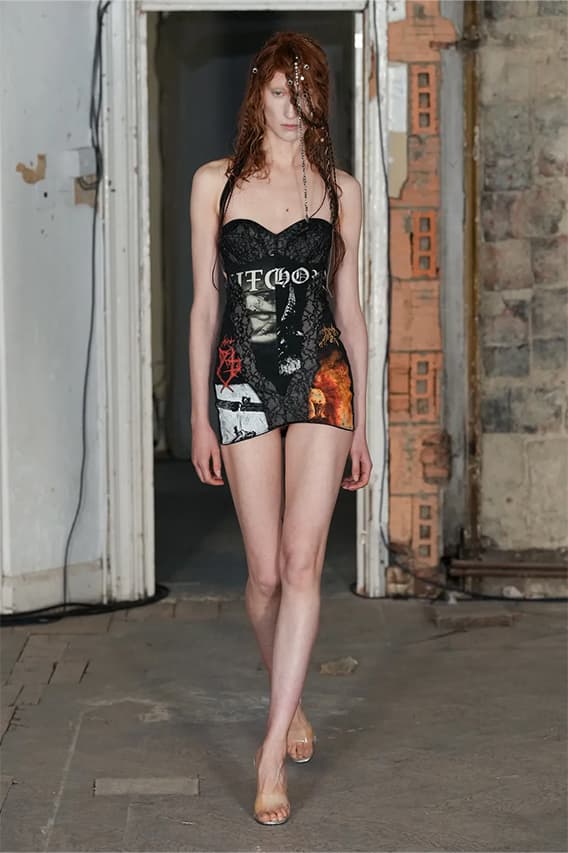 21 of 28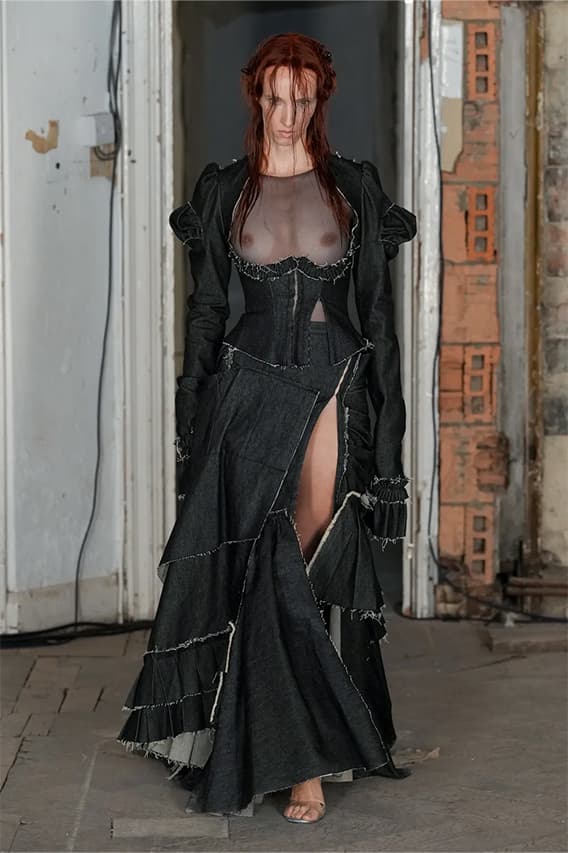 22 of 28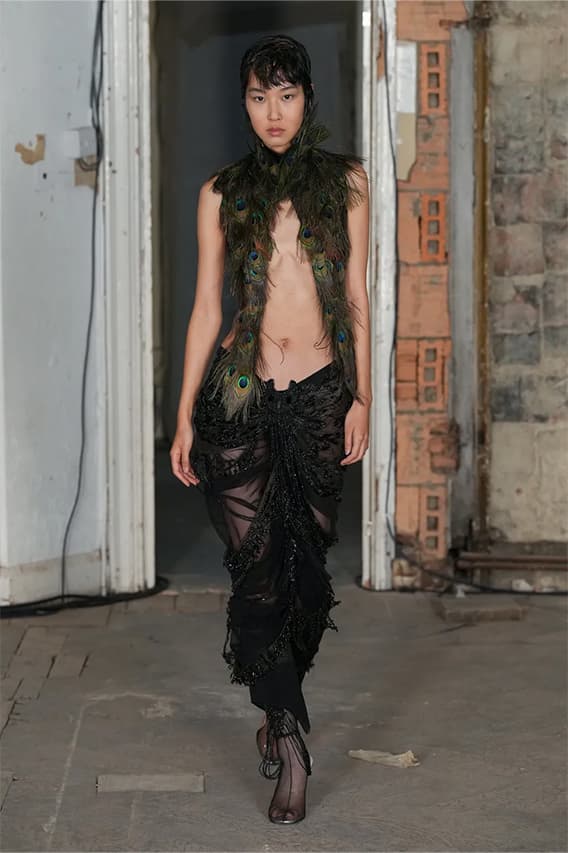 23 of 28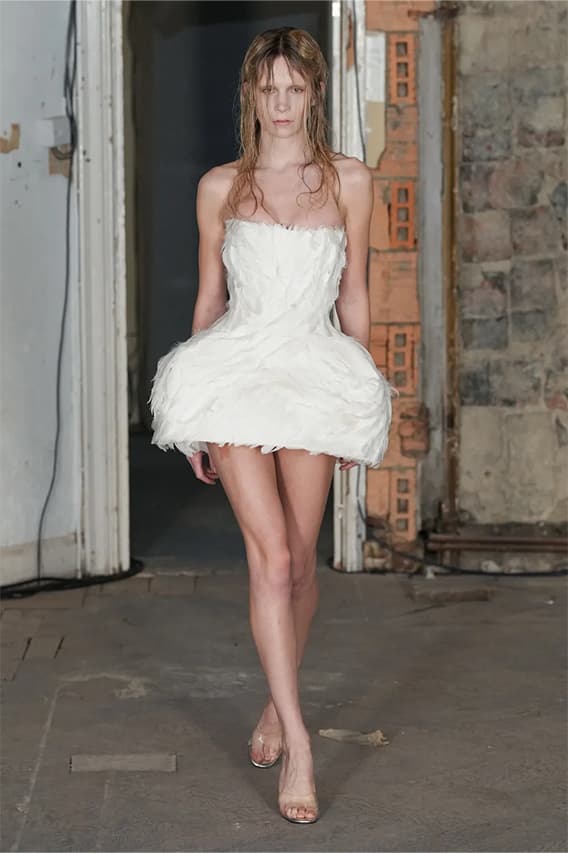 24 of 28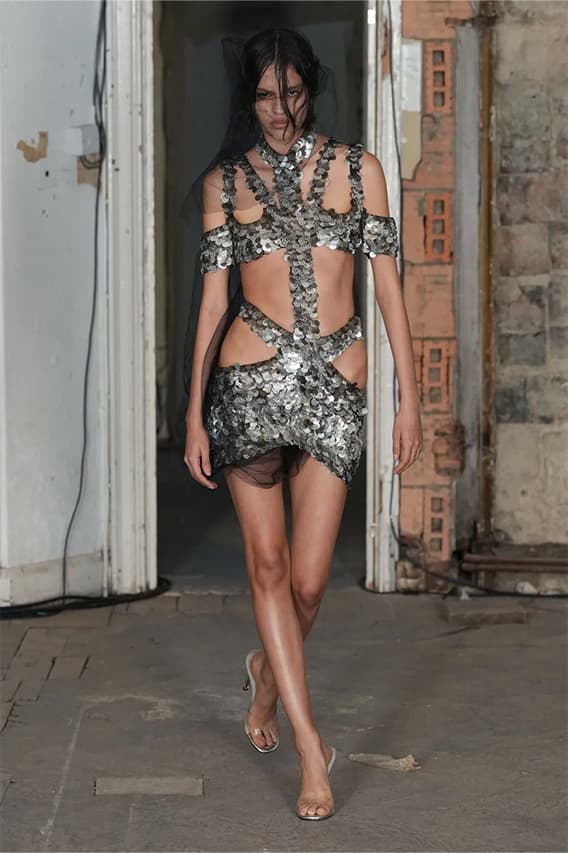 25 of 28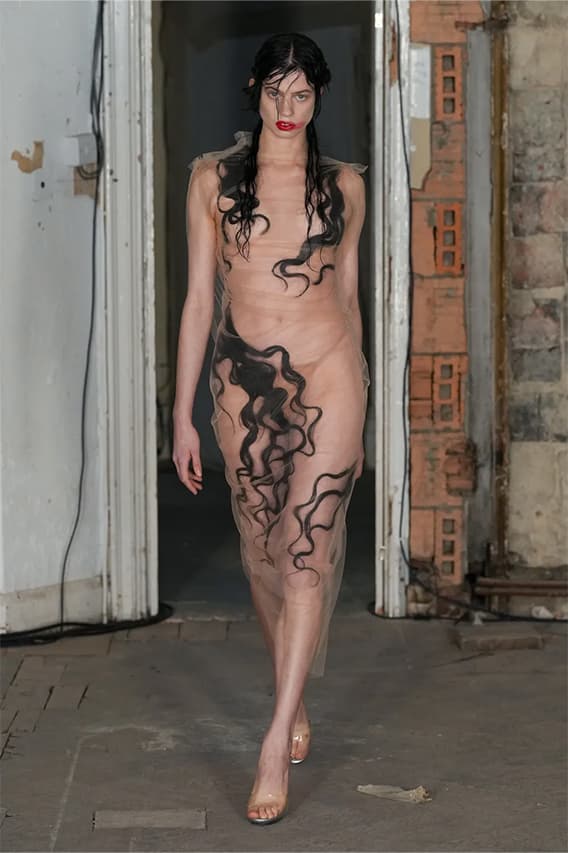 26 of 28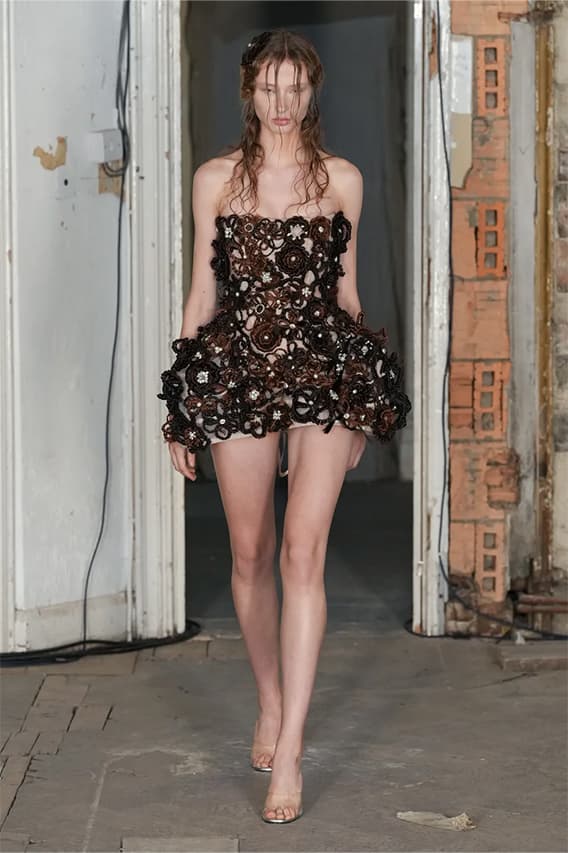 27 of 28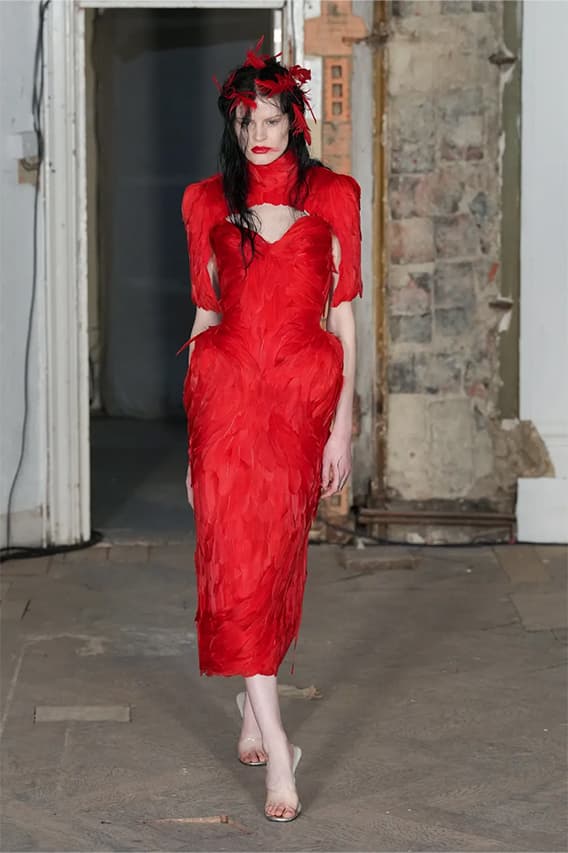 28 of 28
With an invite that switched up a quote from Dita Von Teese reading: "I have nightmares about like… falling in love with someone who wears Dilara Fındıkoğlu every day," Dilara Fındıkoğlu's return to London Fashion Week had many onlookers anticipated, to say the least. Previous seasons saw the Turkish-born designer present "a mass ritual intended to summon the winter back" for SS20, while collections like SS18 were some of her most provocative, igniting a conversation around politics and religion, inviting the fashion week cast to church as looks presented sinners and deviants.
For Spring/Summer 2023, Fındıkoğlu held her latest offering in a derelict building, soundtracked by classical music, shocked with a sudden clack of PVC pleasers. Now the only soundtrack, and at times silent bar audible gasps, models depicting Dilara's mental state over the last two years solemnly walked into our room.
It was eerie and uncomfortable, just how Dilara wanted it to be; almost skin crawlingly intense. From here, corsetry and stockings clashed with innocence, while soft pink lace and silk echoed this like nightgowns of the 1800s.
Of course, Dilara also served sex — but not as obvious as her previous work. Sure, full frontal nudity was an in-your-face attempt to make us all stare with voyeurism, but it was more about the way clothes delicately encased the body, this too showing how Dilara shielded herself for some time to understand mental health.
In turn, the collection was nothing short of powerful and dramatic. Menswear looks mimicked this, serving gender-bending freedom as bodies were only merely covered behind sheer shirts.
The use of real hair, and faux hair, harked back to the Victorian guise that frequented the collection — one skirt featuring braided hair flowers took six months alone to craft.
It all came to an end of celebration and freedom, as a dress covered in red feathers explored flying from your nest.
Speaking about the collection, Fındıkoğlu said:
"This is my first show after Covid and it was quite a long break, two and a half years now. It was so good and I feel like, Covid taught everyone a lot of things but I feel so much freer, and this collection is about my journey through my spiritual and physical freedom.

When I was going through Covid I went to Istanbul for a year and a half, and lots of childhood memories came back to me and I was having visa problems, so I felt trapped. That was the feeling that I had through my whole childhood, I wanted to just get out but I felt controlled by tradition, by religion, by a lot of other factors that I couldn't change. I wanted to reflect that trapped feeling throughout the whole collection, also in my technique as well. For example, the first look is about innocence and the body, it's more like I'm getting rid of my childhood traumas and coming out and being free from my old traumas. So, this collection is literally starting from my childhood and what I've been going through. In the section where I had all of the black looks, I was mourning my past, and at the end it's more freeing, a rebirth using feathers."
Take a look at the SS23 collection from Dilara Fındıkoğlu above, and find more London Fashion Week SS23 content across Hypebeast as the week goes on, and be sure to catch live content on @HypebeastUK.
In other news, Paria Farzaneh shows a softer side to menswear for SS23.