This High-Modified 2013 Land Rover Defender Could Fetch Upwards of $140,000 USD at Auction
Raising money for The Royal Air Forces Association.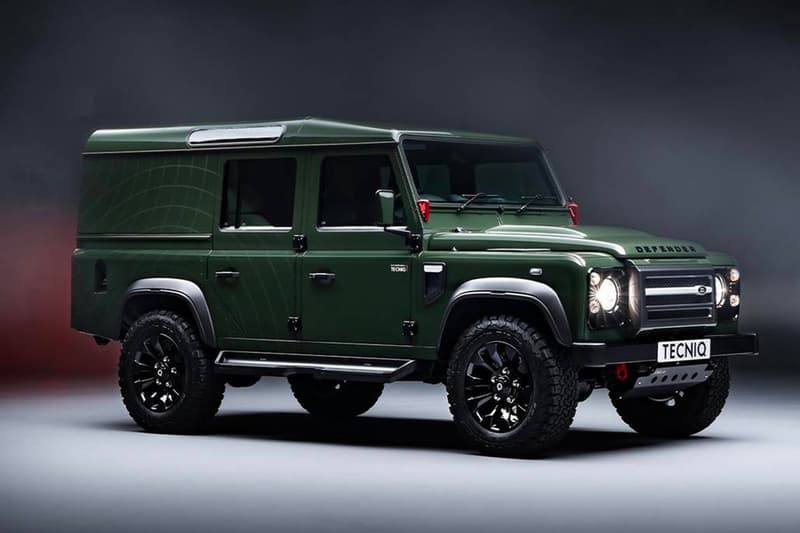 1 of 9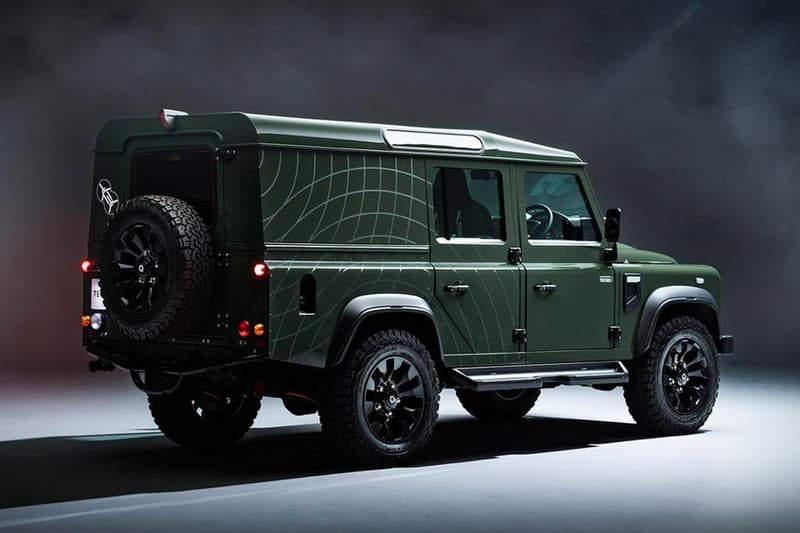 2 of 9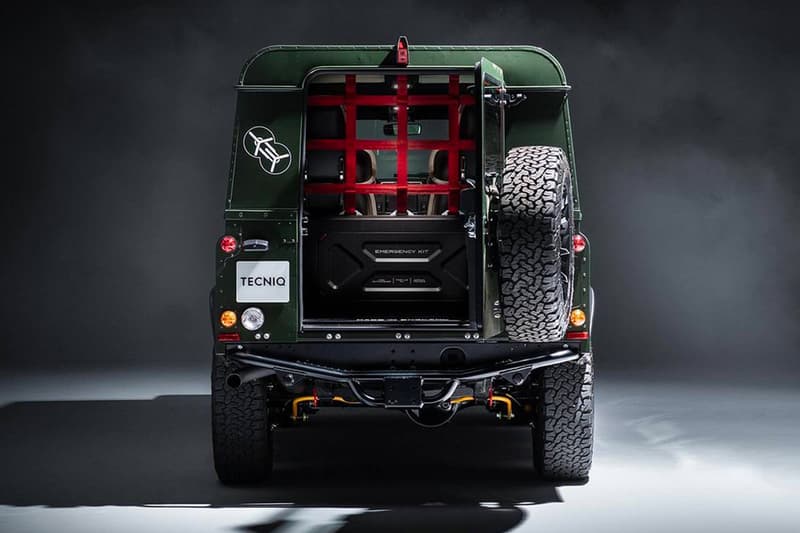 3 of 9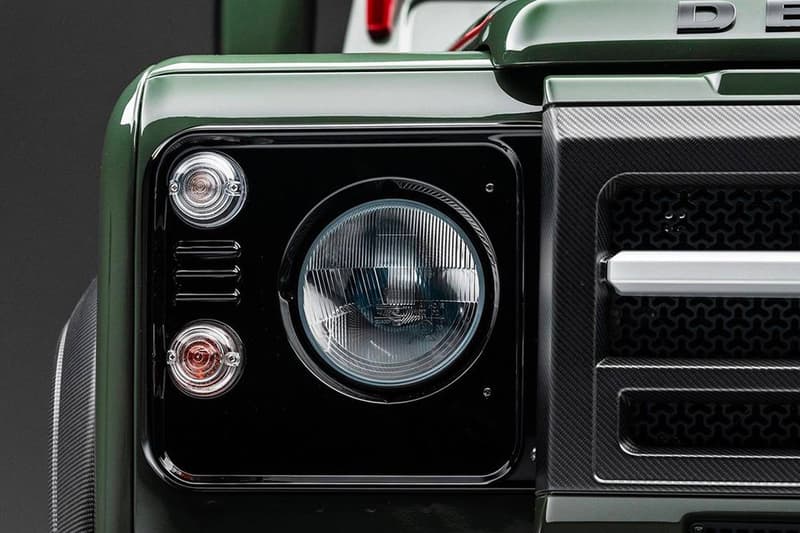 4 of 9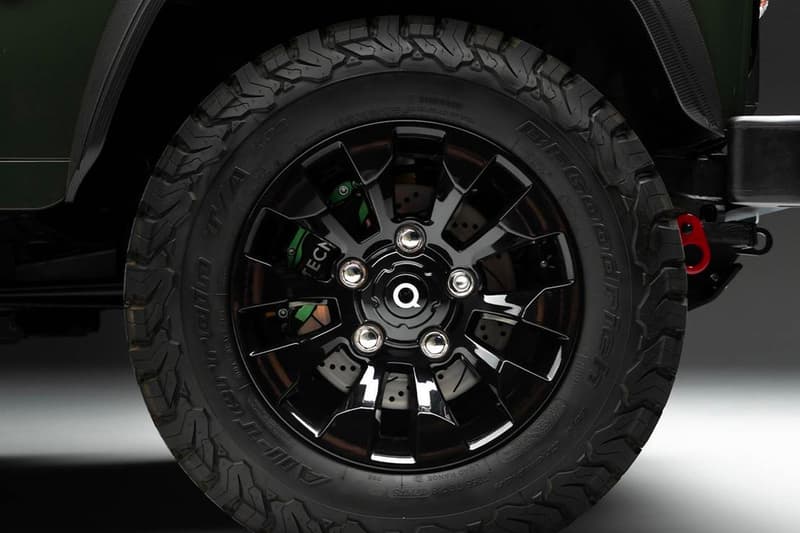 5 of 9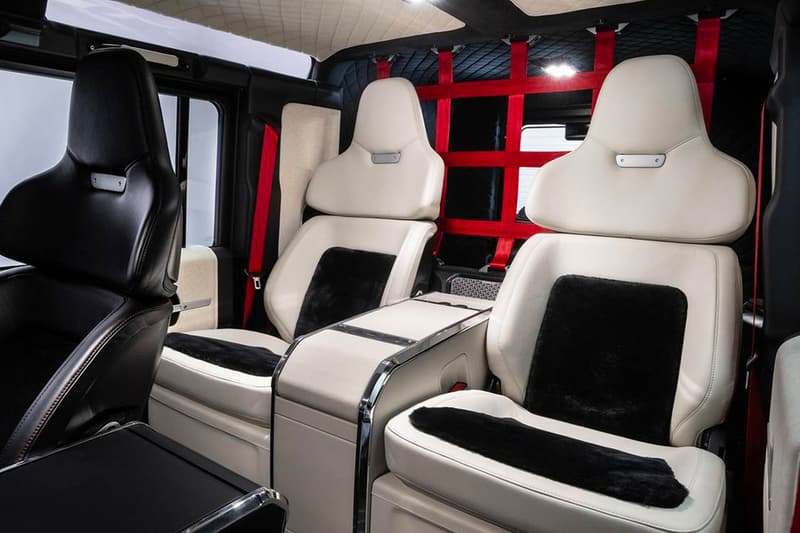 6 of 9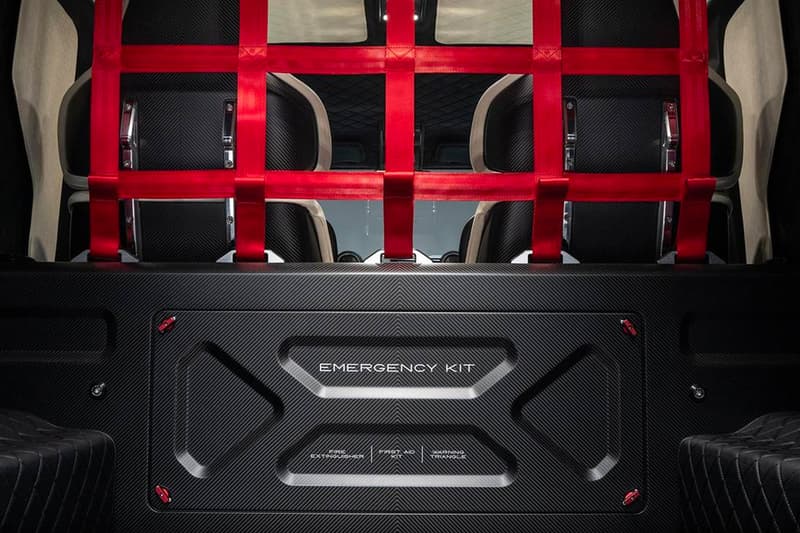 7 of 9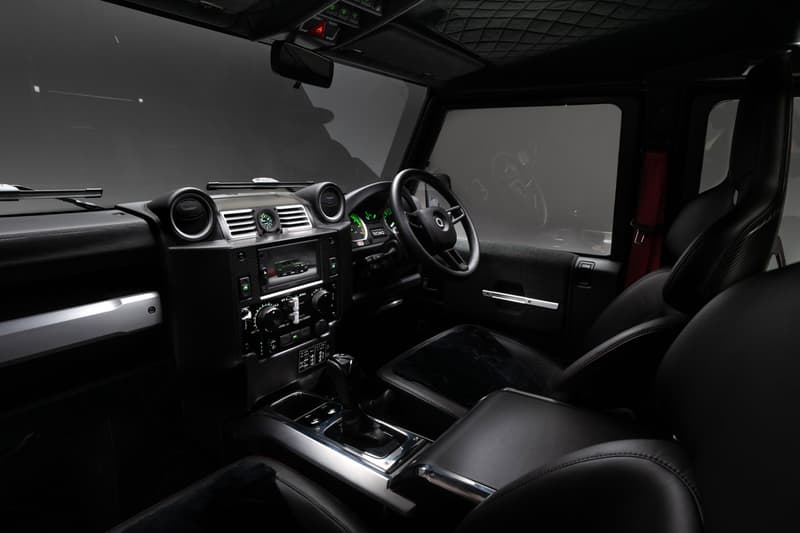 8 of 9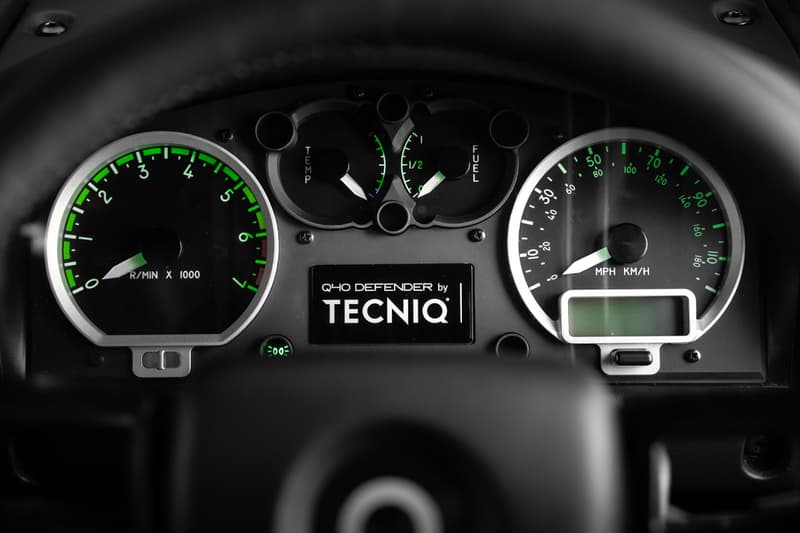 9 of 9
Bonham's Goodwood Revival auction is putting up a one-of-a-kind 2013 Land Rover Defender. The highly-modified motor was inspired by the twin-rotor Chinook helicopter and is estimated to auction for £120,000 and £180,000 GBP ($138,000 to $207 USD).
This specific Q40 Defender 110 XS was built by the British automotive design company, Tecniq. The newly modified car is auctioned to raise money for the Royal Air Forces Association, a charity that helps provide welfare support for families of RAF members. On the exterior, the Q40 Defender does not look all too different from the original factory-finished Land Rover. The current model is finished in a matte and gloss dark green bodywork and features carbon-fibre accents as seen on the grille. As a nod to the Chinook helicopter, the car's rear is inspired by the badges the air crew wears on their flying suits.
Different from other Defenders, the interior features a more luxurious aesthetic, featuring lightweight carob fiber racing seats lined with grey Bridge of Weir leather and sheepskin inserts, also inspired by the Chinook. The Tecniq Defender is powered by a 2.3-liter Ford EcoBoost engine derived from a Ford Mustang which produces 307bhp and 219lb-ft of torque. The car utilizes a six-speed automatic gearbox and brakes that are uprated with six-piston calipers on the front and four-pots at the rear.
The Land Rover has had a long history with the British Army. The army began using the Series 1 Land Rover, also known as the Defender's ancestor, starting in the 1940s, while the RAF began using the Chinook in 1980. This Tecniq Defender is set to hit the auction block at Bonham's auction.
In other automotive news, Honda has unveiled plans to launch 10 electric motorcycles by 2025.