Discover the Creative Collaborators Behind Kim Shui's SS23 Runway
Highlighting the multidimensional identity of the Kim Shui archetype as seen at Grand Central Terminal.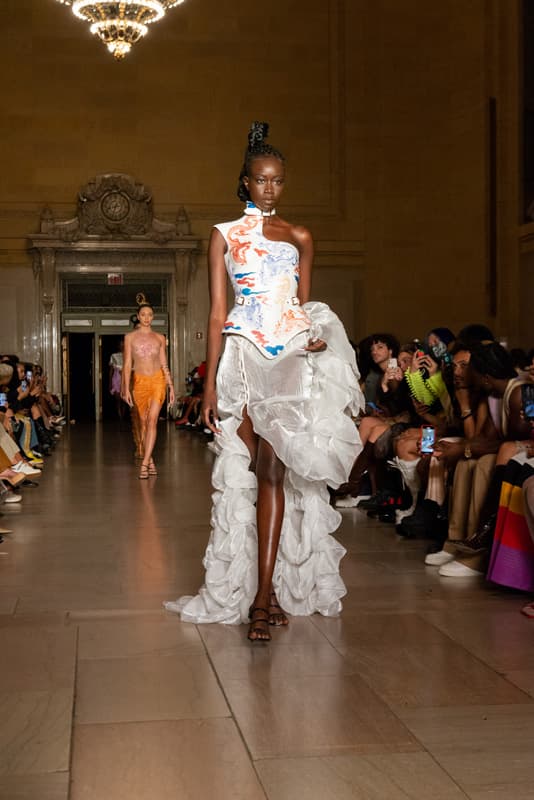 1 of 27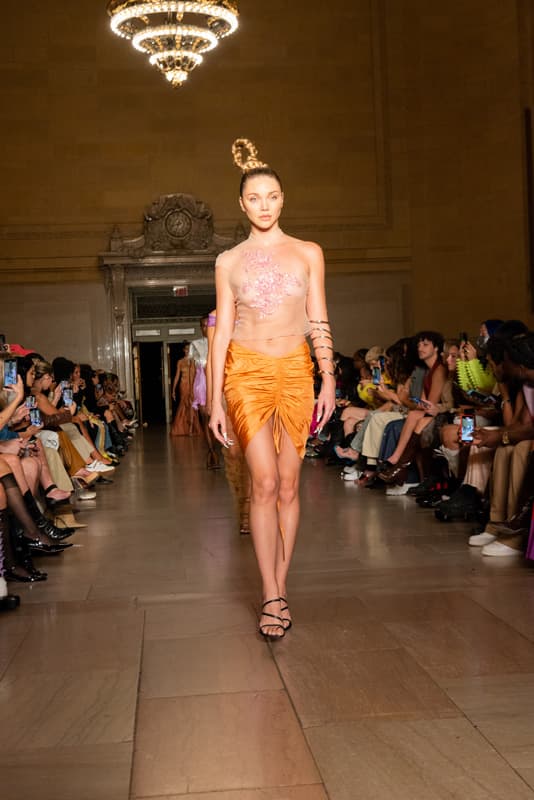 2 of 27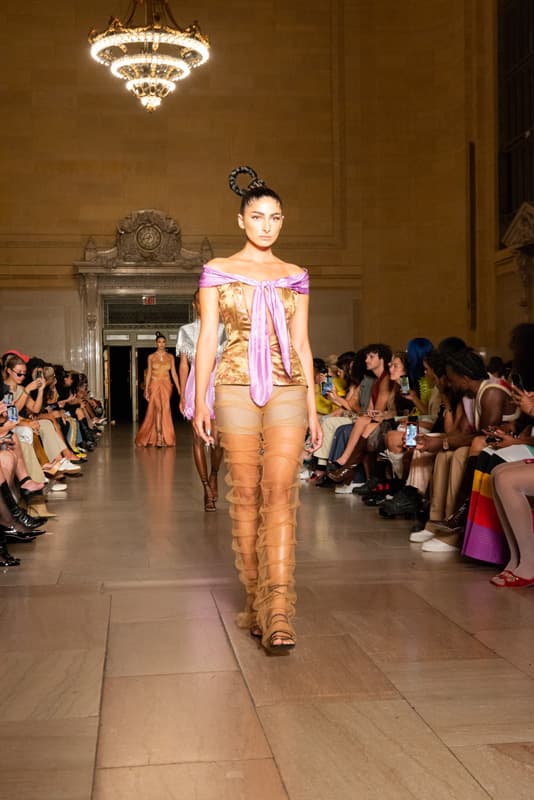 3 of 27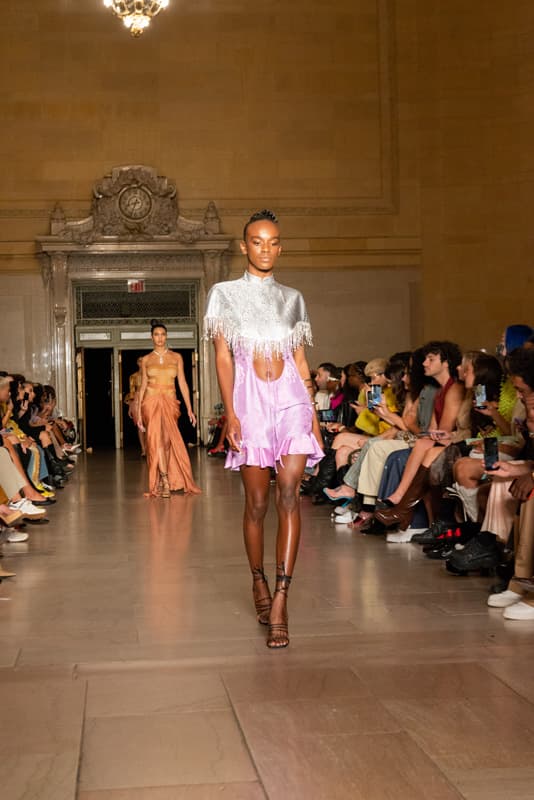 4 of 27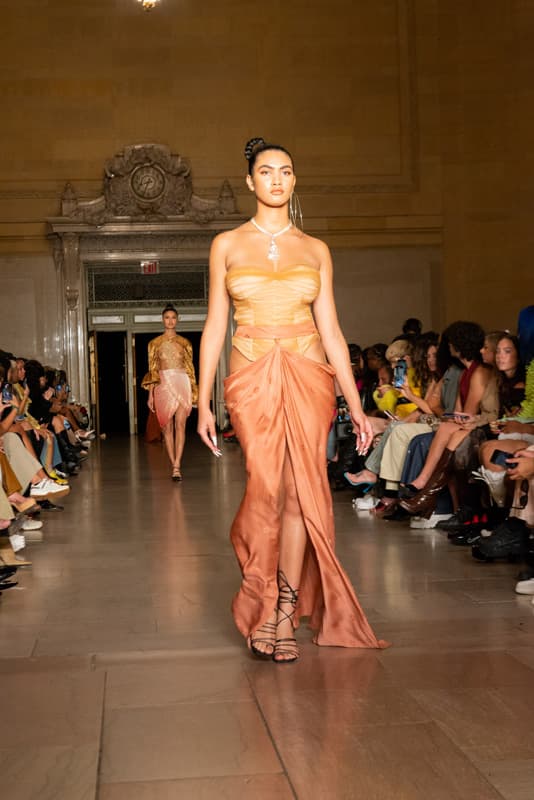 5 of 27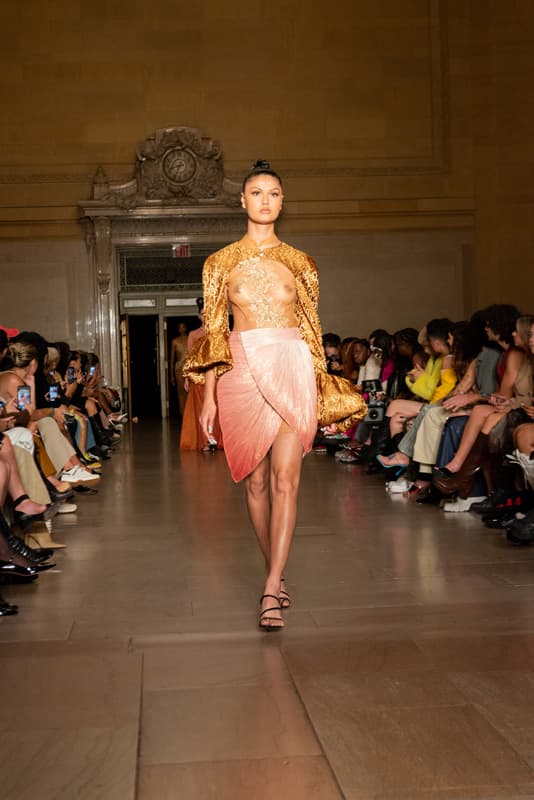 6 of 27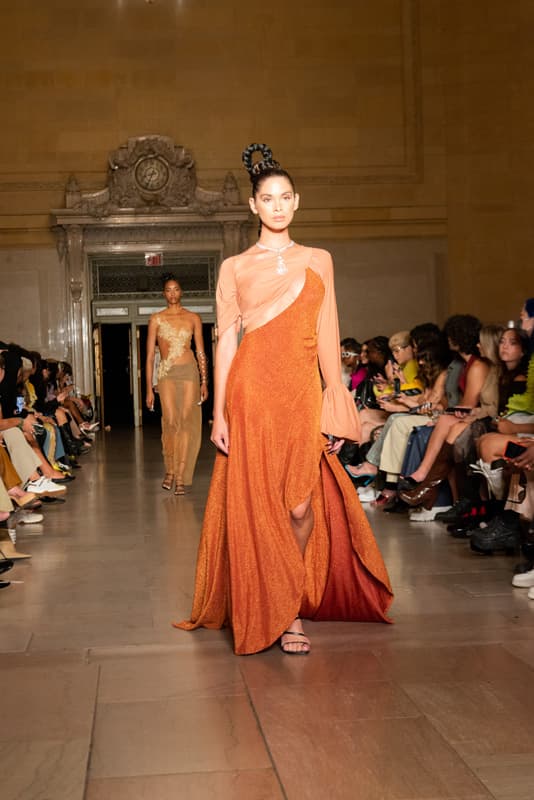 7 of 27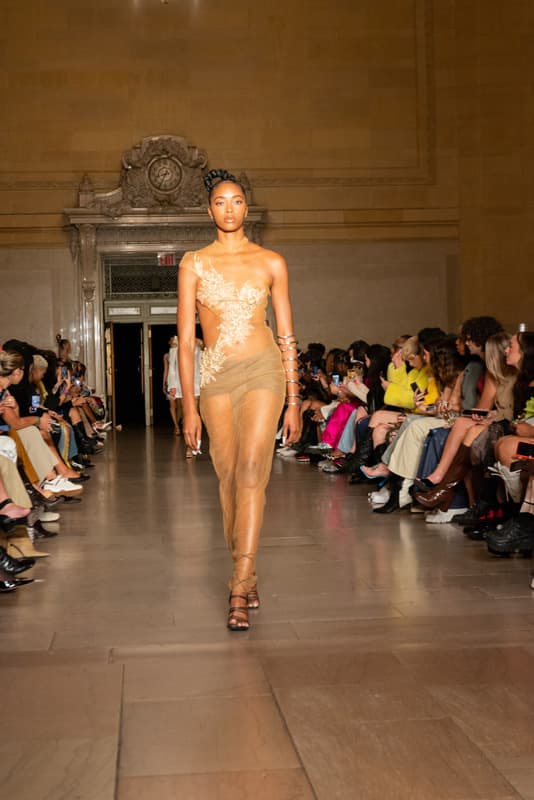 8 of 27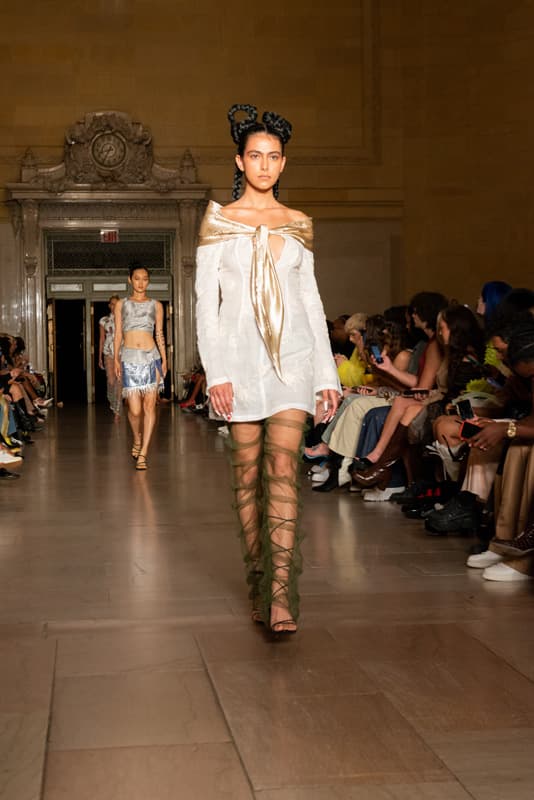 9 of 27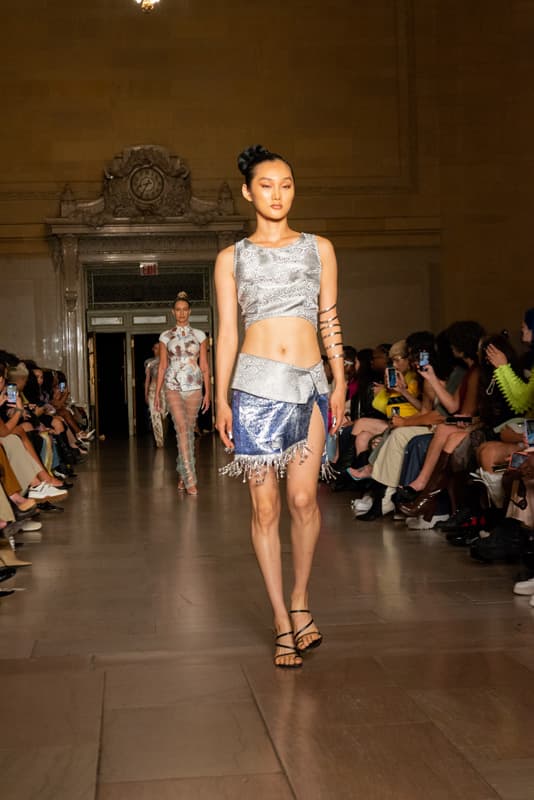 10 of 27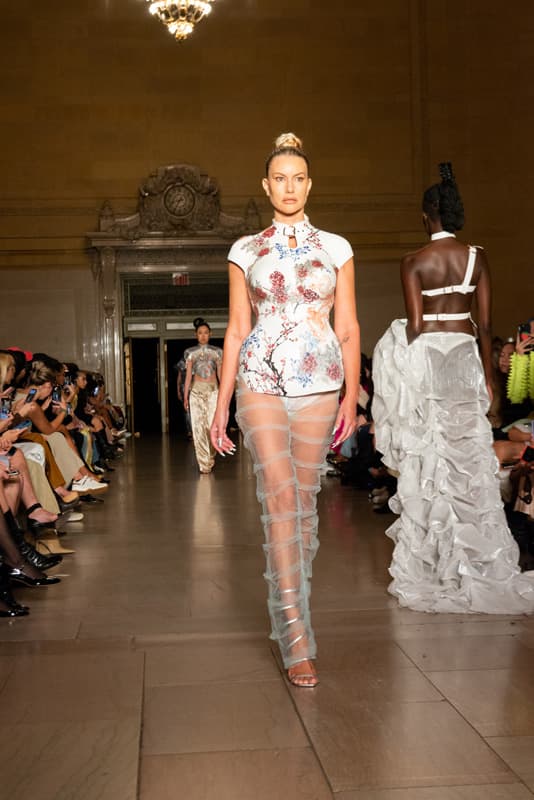 11 of 27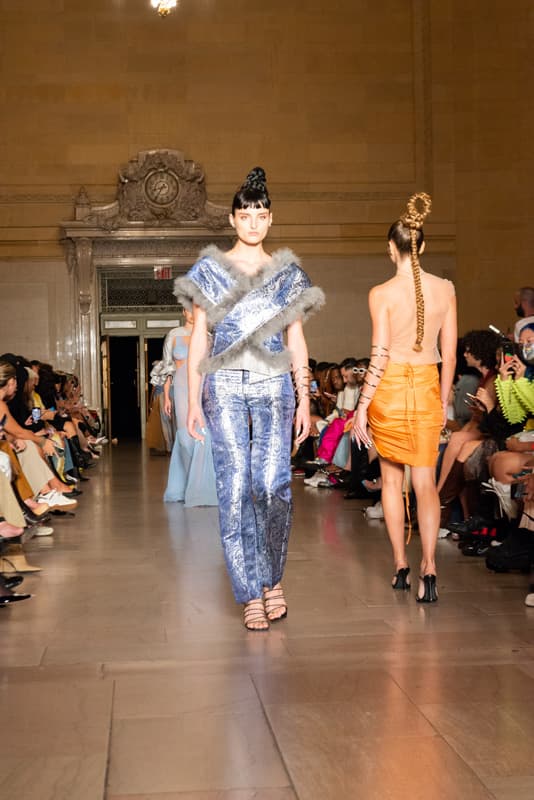 12 of 27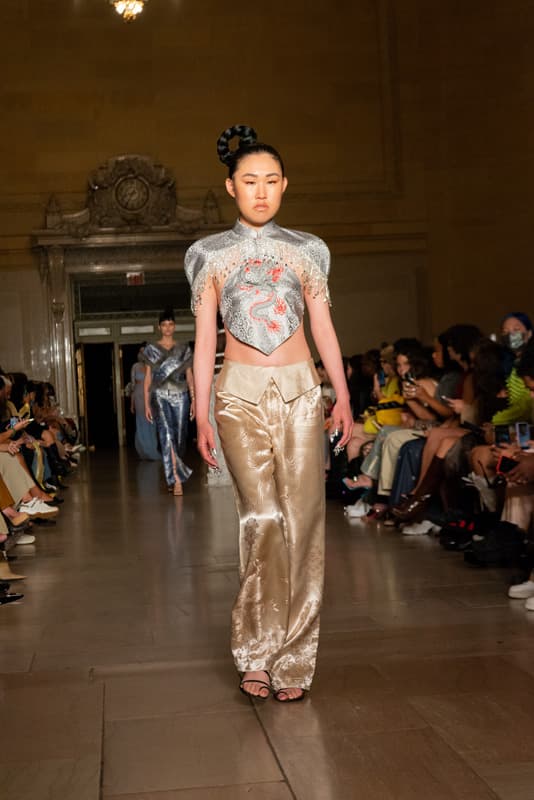 13 of 27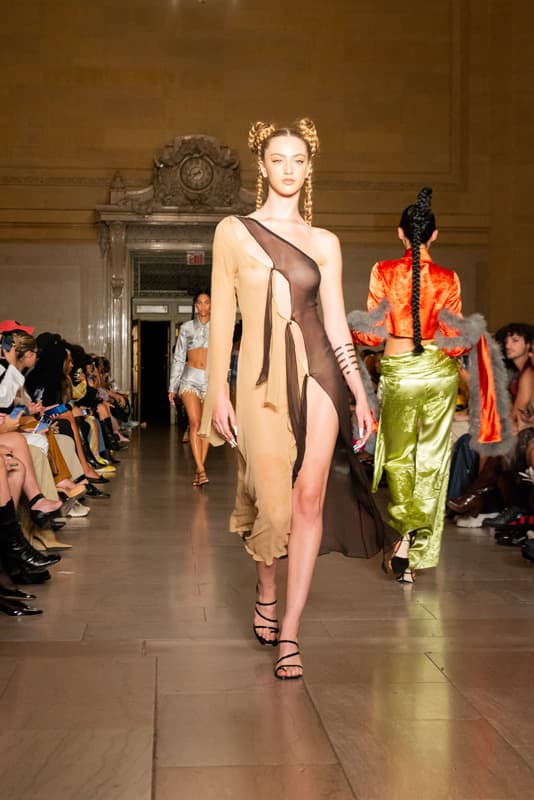 14 of 27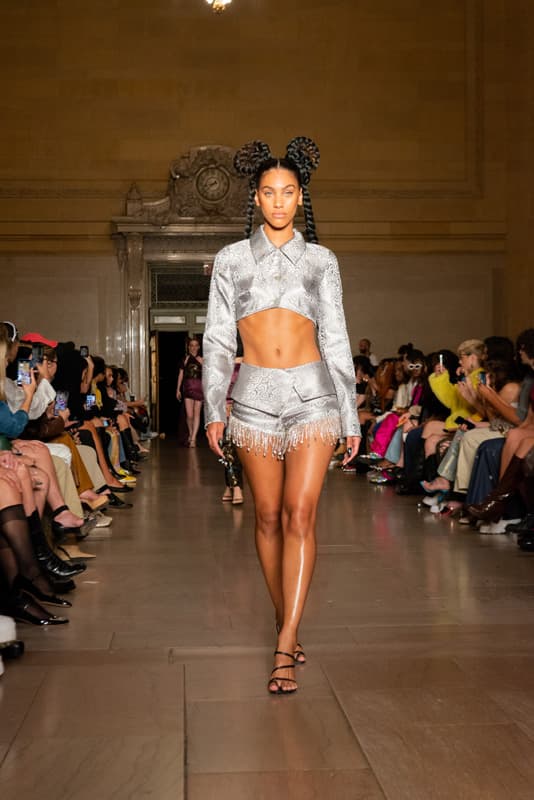 15 of 27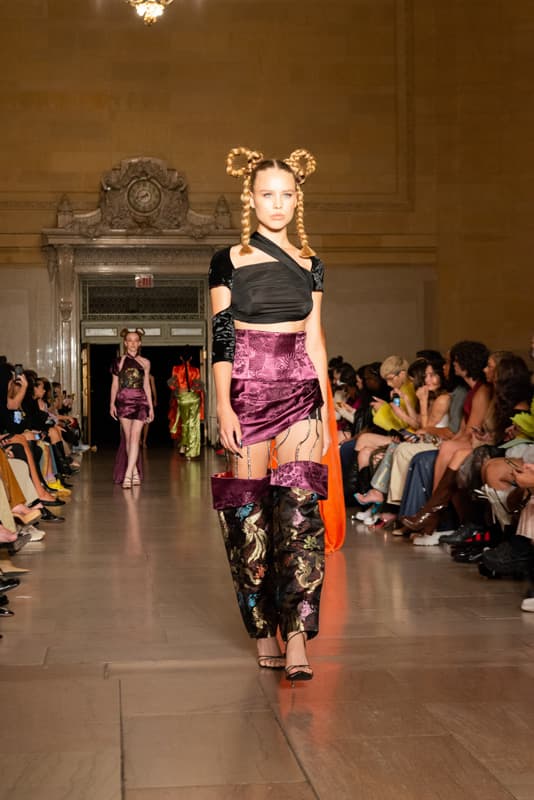 16 of 27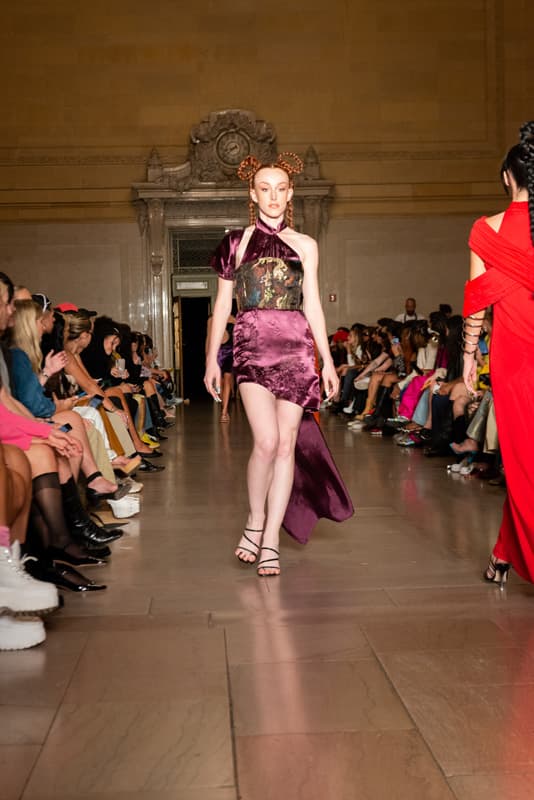 17 of 27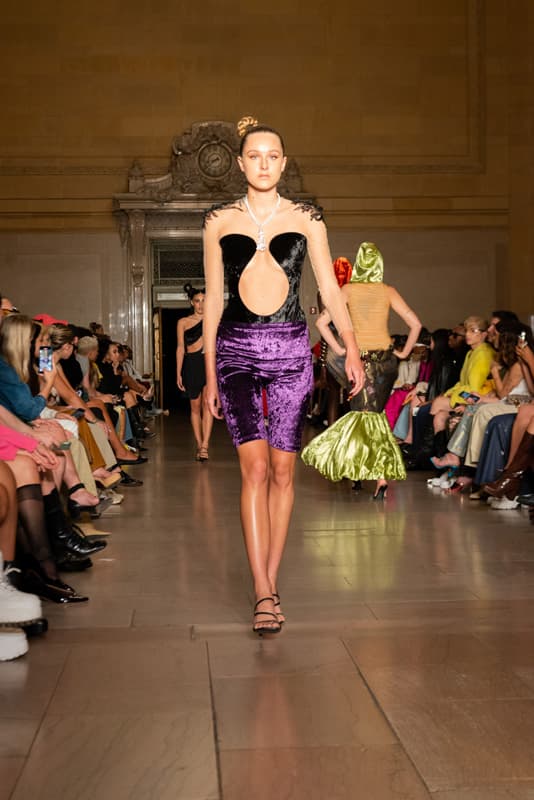 18 of 27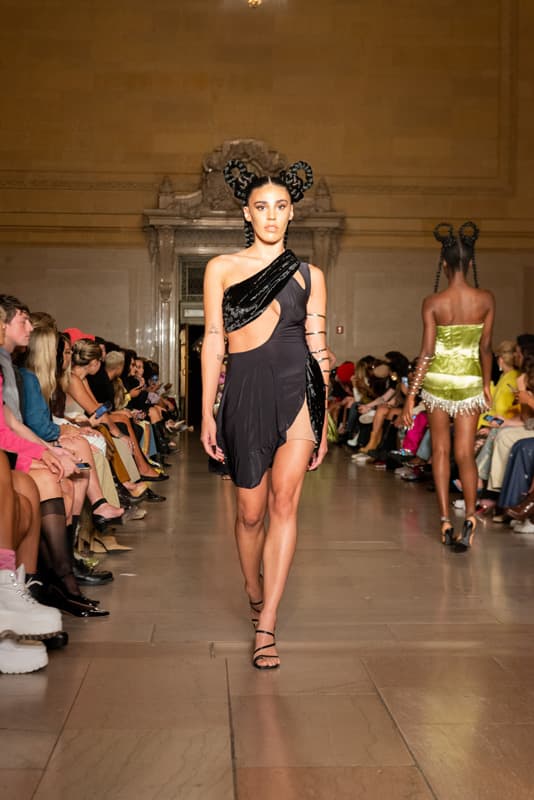 19 of 27
20 of 27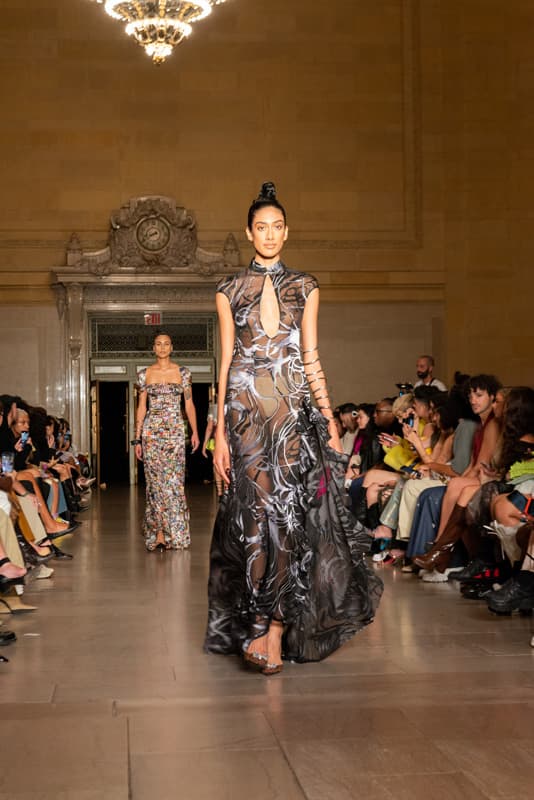 21 of 27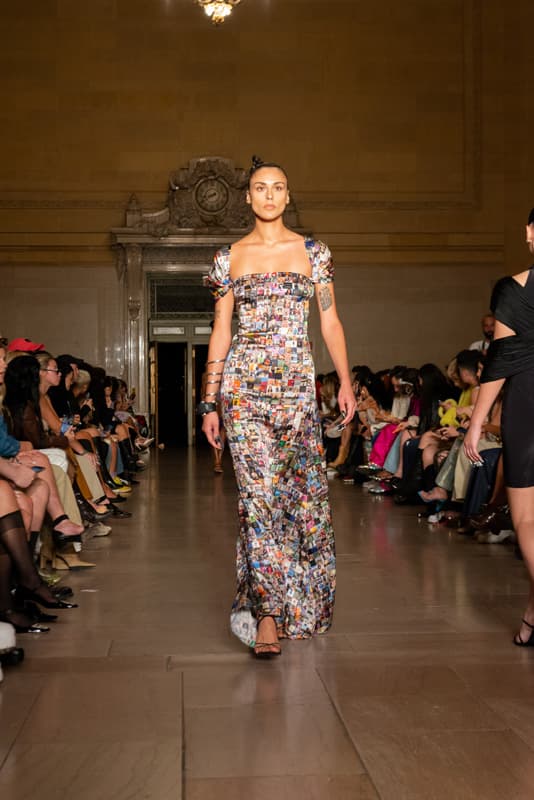 22 of 27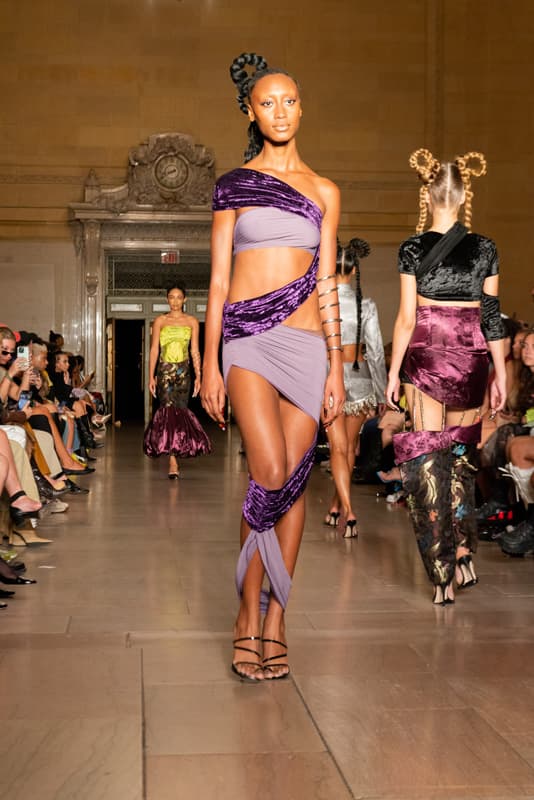 23 of 27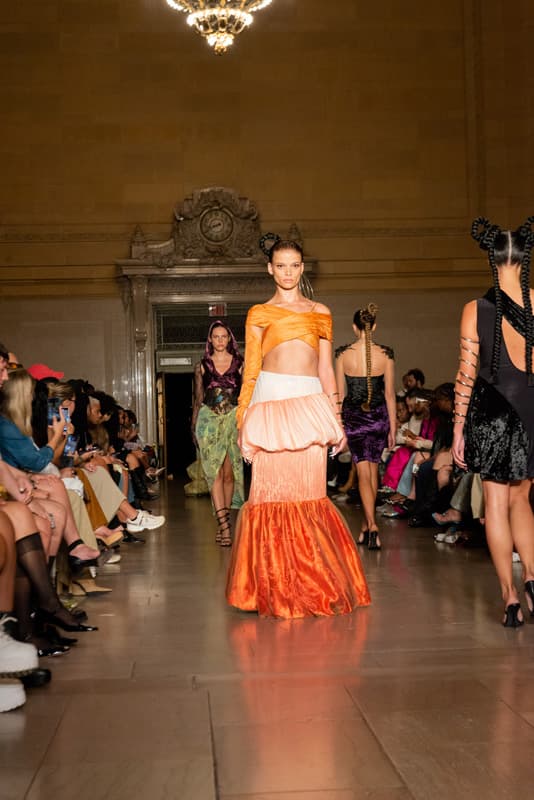 24 of 27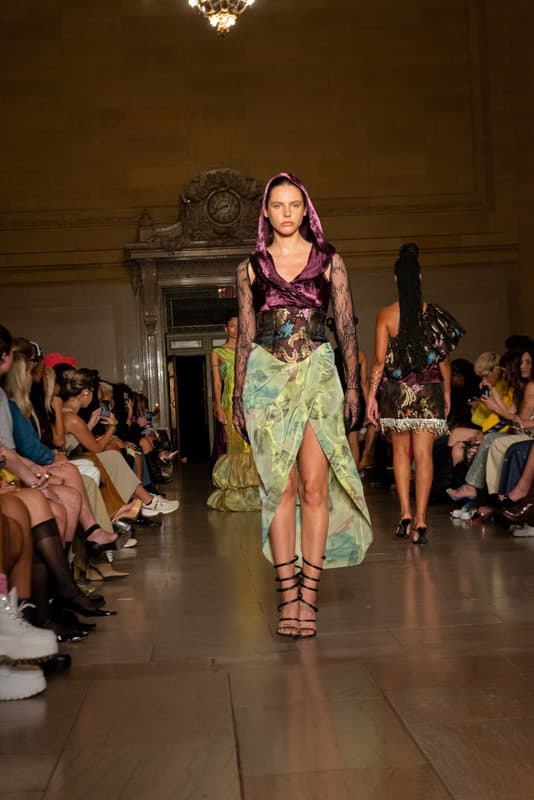 25 of 27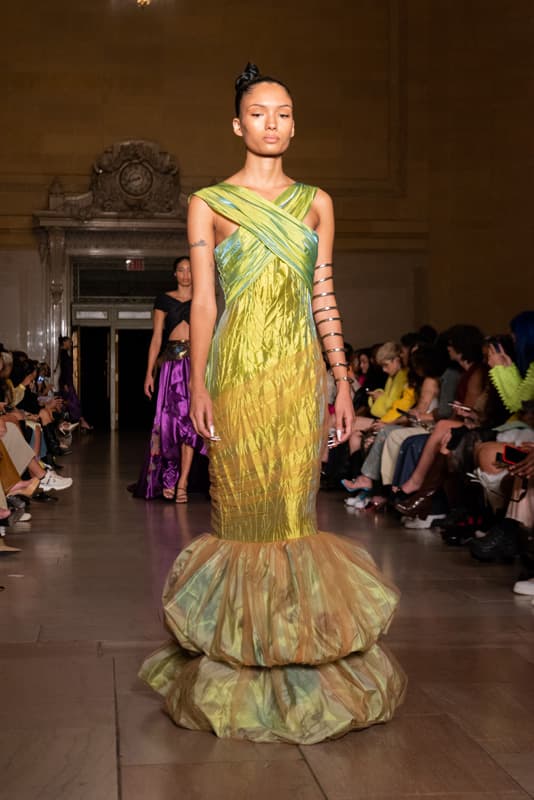 26 of 27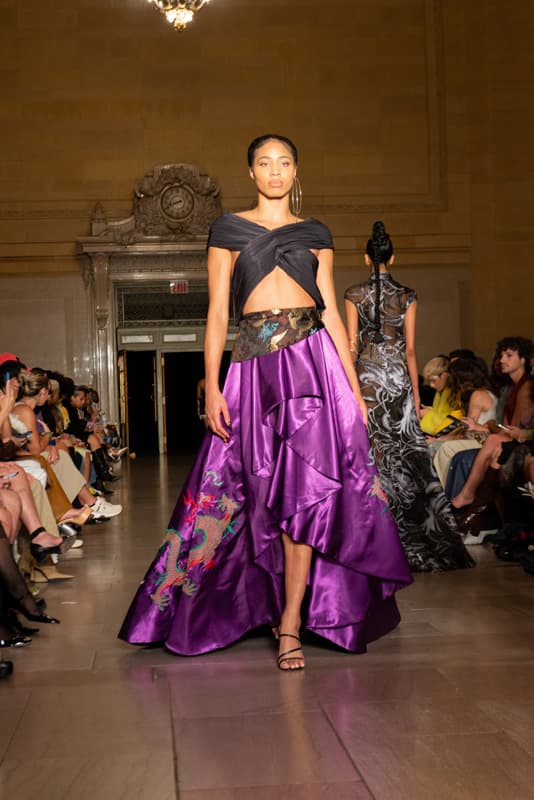 27 of 27
Traditionally showing her collections at Spring Studios, Kim Shui invited her community to Grand Central Station's historic Vanderbilt Hall for her Spring/Summer 2023 runway show. Shui's latest collection presents her signature Chinese silk prints, diamanté detailing and new silicone molded bodices on models who embody the strength of the Kim Shui girl. Taking inspiration from football gear and armor, Shui's newest looks add a warrior-like quality to the power of her garments.
Playing with exaggerated shapes, Shui says, "I think we're known for designing sexy, skin-baring pieces, but this season we wanted to incorporate those elements in a more subtle way, and amplify volume for a nuanced approach. Each of Shui's pieces feature flowing shapes in brightly colored silks, which gleam against custom silver jewelry by New York-based Martine Ali. The jewelry brings swirling arm cuffs and dragon pendants, a winged creature that points to the unbounded nature of her brand.
Incorporating her heritage, Shui also shares that her clothes have a mythical dimension as her team found inspiration in the "legendary stories of the four ancient beauties of China." Traditional Asian elements, trims and ties of Shui's garments were also transformed by 10 Piece Nails into distinct sets: a white nail with a red Chinese good luck knot, silver nails adorned with dangling diamanté and black nails with opal mosaic detailing. "We feel like the Kim Shui girl is just like our team, and our clients, which is what makes collaborating with Kim so special," says Serena Kim from 10 Piece Nails, "We like to create nails for the girls that prioritize self-expression and are confident in their perspective."
The collaborative nature of the nails extends to the soundscape of the show, which includes a crowdsourced track in partnership with TIDAL, and a custom-printed garment with Afterpay. While models like Jeannie Park, Jamie Xie, Jessie Andrews and Emmah Holterhoff showed off each garment, Shui invited WNBA player Isabelle Harrison to end her show in a dress with royal purple bottom. Every model has traits, off the runway, that showcase the multidimensionality of the Kim Shui brand; Holterhoff, who walked second to last, was even invited to DJ at the afterparty. "I think the slow, sophisticated walk made every piece look more beautiful. I loved my look a lot, I felt like a mermaid," says Holterhoff.
Pushing Kim Shui's popular dresses into shapes that feel like demi-couture, the SS23 collection uses extravagant detailing and volume to call attention to the importance of taking up space and inclusivity. As the Kim Shui brand identity continues to expand, keep an eye out for the creative talents who embody the energy of her garments.