Aphex Twin's New App Transforms Unexpected Sounds Into Samples
The app has been on the musician's mind for 20 years.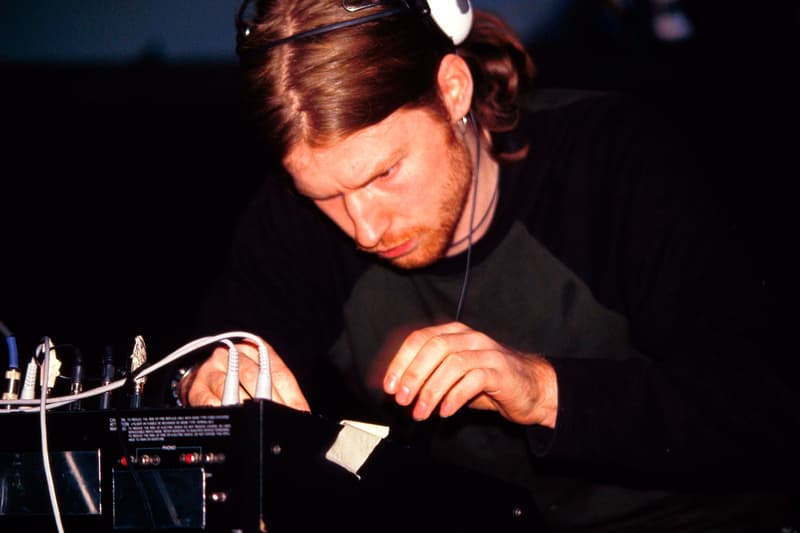 Aphex Twin has launched a software program that converts audio files into new sound blocks, which can then be sampled in music or other projects. Available now free of cost through GitLab, the app is called Samplebrain and was developed by Aphex Twin (the stage name of Richard James) in collaboration with engineer Dave Griffiths.
In a statement posted via Warp Records, James shared that he first had the idea for Samplebrain two decades ago, around 2002, "when mp3's started to become a thing."
At the time, Shazam had just debuted, which got James said got him thinking of "all this music sitting there" that had potential for "something else other than just playing or dj'ing."
"I still think Shazam could be re-purposed for something incredible but in the meantime we have Samplebrain.
What if you could reconstruct source audio from a selection of other mp3's/audio on your computer? What if you could build a 303 riff from only acapellas or bubbling mud sounds? What if you could sing a silly tune and rebuild it from classical music files?"
The tool runs on Mac and Windows computers but may be a bit of a learning curve for novice producers, as it requires some technical knowledge.
In other music news, Kid Cudi has shared the Entergalactic tracklist featuring Don Toliver, Steve Aoki and more.