Inside the 2022 VMA's: The Winners, Performers and Biggest Moments of the Night
From Bad Bunny's guy-on-guy kiss to Jack Harlow and Fergie's surprise performance, Hypebeast was in attendance at the iconic event held in New Jersey's Prudential Center.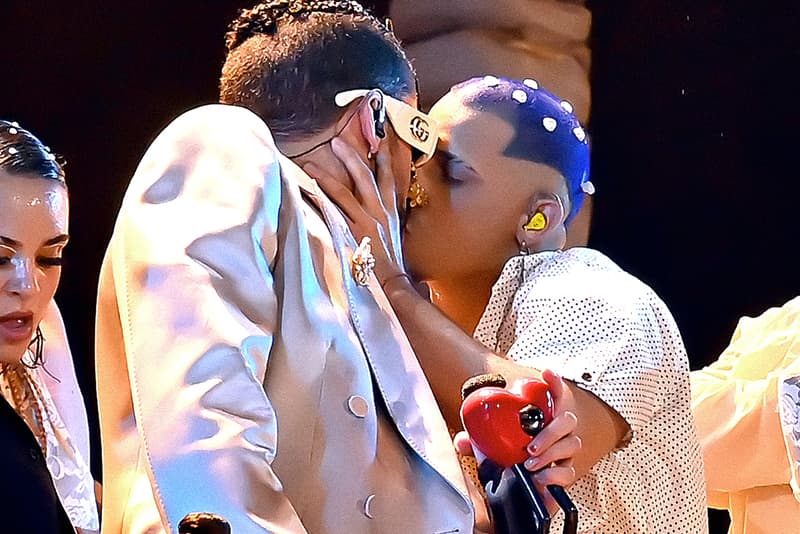 Devised as a music award alternative back in 1984, the MTV Video Music Awards annually honor the best talent and creativity presented in music video format. This year's 2022 ceremony not only highlighted a plethora of artists and envelope-pushing projects but also provided several shock-and-awe moments.
Hypebeast was front-and-center at this year's iconic event – taking note of the winners, the performers and the biggest moments of the night – held for a second time in Newark, New Jersey's Prudential Center. At the top of the show, Jack Harlow performed his hit-song "First Class," aboard a makeshift airplane and then brought Fergie onstage – as a surprise – to sing alongside him for a "First Class/Glamorous" mashup; a fitting homage, as his song includes a sample of her 2006 hit. Lizzo also took to the stage to sing her new anthemic tune, while BLACKPINK made their first-ever U.S. awards show debut.
The queen of the night was Nicki Minaj, who was honored with the legendary Video Vanguard Award for her decade-plus worth of boundary-pushing and stirring videos. Minaj performed a medley of her most popular songs while playing double duty as one of the event's hosts – alongside LL Cool J and Harlow. Other award winners included Harry Styles for Album of the Year, BTS for Group of the Year and Billie Eilish for Song of the Year. Dove Cameron was crowned Best New Artist (presented by EXTRA Gum), Lil Nas X and Harlow's "Industry Baby" won for Best Art Direction, Best Visual Effects and Best Collaboration, while The Weeknd won Best R&B video and Red Hot Chili Peppers took home Best Rock Video. The coveted Video of the Year award was presented (by Burger King), to Taylor Swift for her "All Too Well (Taylor's Version)" song.
On the controversial side of things, Johnny Depp – in his first major appearance since his embroiled defamation trial – appeared as the "Moon Person" figurine, descended from the stadium ceiling. Depp comically roasted himself while his face was superimposed onto the figurine's space mask, stating that he was "available" for hire as a multi-faceted special events performer. Moreover, one of the night's burning questions was if Bad Bunny has officially come out as being gay or bi-sexual after kissing one of his male dancers during his heavily-applauded stage performance. Although this isn't the first time the superstar has kissed a man – his 2019 "Caro" video depicts a guy smooching him – it's the first time he's done so at a major televised event. As a result, the 1st-ever Latinx "Artist of the Year" VMA award-winner has set the internet ablaze.
One of the evening's highlights included Snoop Dogg and Eminem's vibed-out metaverse performance that featured both a digital landscape video presentation and a live stage performance. This NFT-curated glimpse into the future marks a milestone for MTV, coming a long way from the first VMA show – held at New York City's Radio City Music Hall – presented in standard cable TV format over 30 years ago.
Perfectly summarizing the mood of the night, the Video for Good winner, Lizzo ecstatically clapped back on her body-shaming haters by exclaiming: "And now, to the b*tches that got something to say about me in the press – I'm winning h*e! Big b*tches winning!"
The complete list of 2022 VMA performers and award winners can be found on the MTV website.
In other news, YSL Beauté announced Lil Nas X as its new brand ambassador.