Jim Carrey Reveals He Initially Did Not Want To Appear on The Weeknd's 'Dawn FM'
Discussing his hesitations.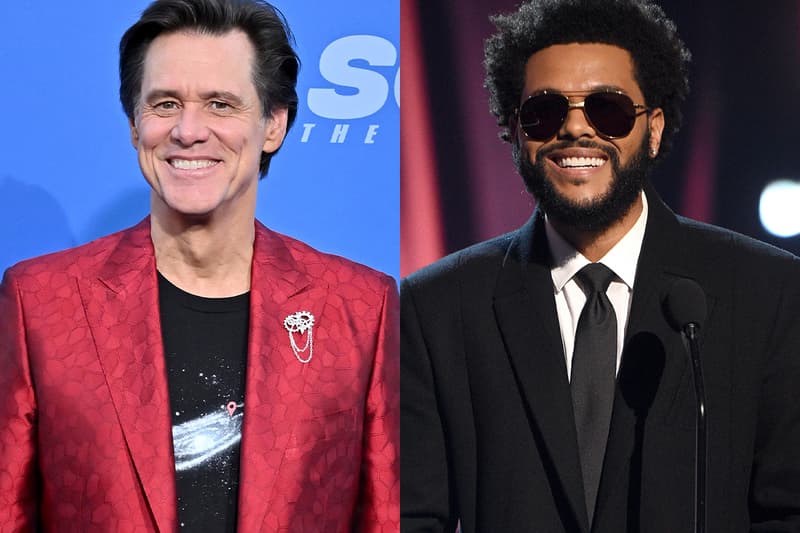 When Jim Carrey was first heard on The Weeknd's most recent album Dawn FM, fans were pleasantly surprised at the two Canadians joining forces. Carrey's voice can be heard in the intro "Dawn FM" as he delivers a radio host-like style narration, as well as on "Out of Time" and the outro "Phantom Regret by Jim."
The Canadian comedian recently told Entertainment Tonight that he was not completely sold on collaborating with The Weeknd for his latest album. The actor explained that he initially did not want to be involved,
"The Mask was the very first movie he ever saw and kind of inspired him to want to be in this thing. And boy, did he ever get in this thing in a big way… He put it to me that he was doing this thing that was the radio station in purgatory, and I didn't want to work and I was like, 'I love you, but I don't want to do any work.'"
Carrey later revealed that the idea kept him up many nights as he began "waking up in the middle of the night" coming up with concepts for the character. He explained, "I said to him, 'Use nothing at all or use a line here and there, if you want to, but I don't have to be in it, whatever.' He said, 'No it's fire, you gotta do this,' and gave me a really beautiful place on the album, so I'm so gratified." When The Weeknd released the album in January 2022, Carrey offered his praises to the Canadian crooner. The Weeknd responded in a Tweet and even called Carrey's involvement "kismet."
The Weeknd is currently on his After Hours 'Til Dawn North American stadium tour.
In case you missed it, Rosalía has dropped a beachside music video for "Despechá."