Daniel Ricciardo Announces Early Exit From McLaren Formula 1 Team After 2022 Season
The driver brought home the team's first victory since 2012.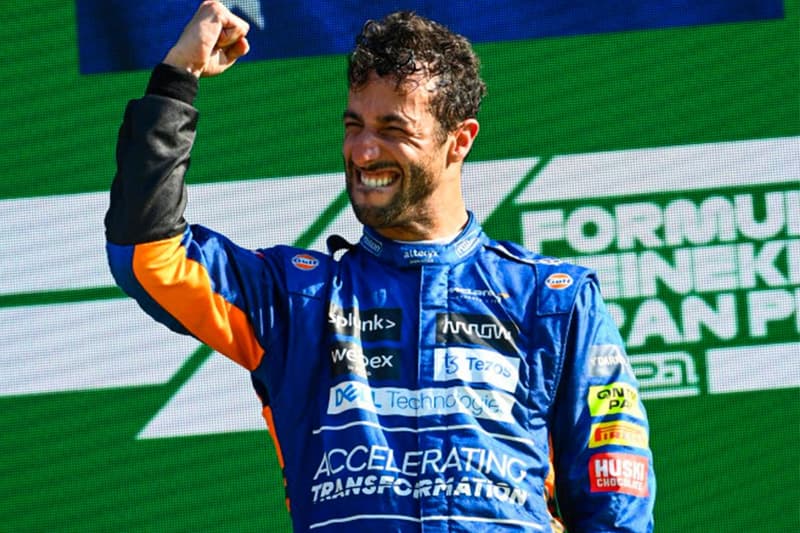 After a long summer break for Formula 1 filled with grid rumors and insider reports, it's now been finally confirmed that Daniel Ricciardo will indeed be leaving McLaren after the conclusion of the 2022 season. Rumors of his departure have long been circulating within the paddocks due to his mixed performance over the two years since he joined the Woking-based team, but the official announcement was made yesterday from both the team and Ricciardo himself.
The Australian racer said that the decision for his three-year deal with McLaren to come to an early end after just two seasons has been mutually agreed upon between himself and team CEO and principal Zak Brown and Andreas Seidl. Despite having a tumultuous season and a half so far, Ricciardo told us last year that he felt he reached "the highest of highs" by bringing the team its first victory since 2012 and its first 1-2 podium finish alongside Lando Norris for 11 years.
"It's been a privilege to be a part of the McLaren Racing family for the last two seasons but following several months of discussions with Zak and Andreas we have decided to terminate my contract with the team early and agree to mutually part ways at the end of this season," he revealed.
So far, Ricciardo has not been confirmed with another team yet, but reassures fans that he still has the drive to continue competing in F1. "I'll be announcing my own future plans in due course but regardless of what this next chapter brings, I have no regrets and am proud of the effort and work I gave McLaren, especially the win in Monza, last season," he added. "I've enjoyed working with everyone at McLaren both trackside and back in Woking and will be giving my all on and off track as we enjoy the remainder of the season together. I've never been more motivated to compete and be a part of a sport that I love so much and look forward to what comes next."
In other sports-related news, the L.A. Lakers have reportedly traded for Patrick Beverley.