Cordae Turns Inward on Two New Tracks "Unacceptable" and "So With That"
Discussing mental health and the impact of personal trauma.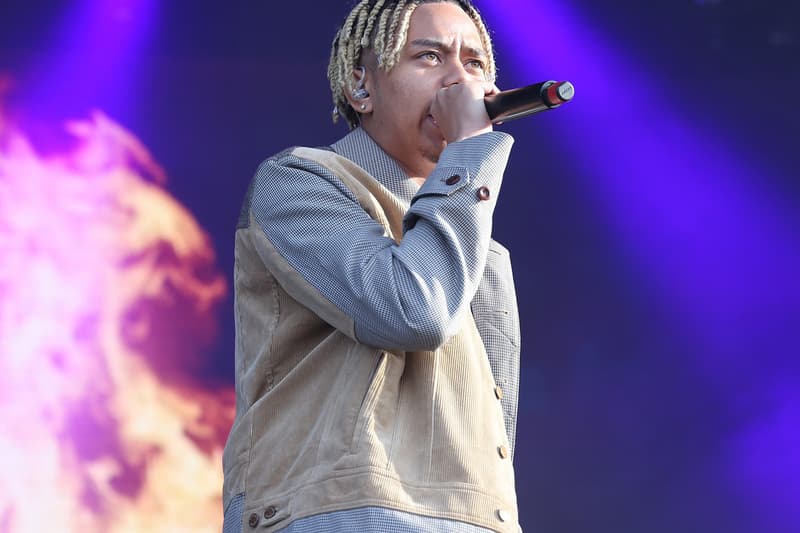 On the heels of last month's single release, "Multi-Platinum," Cordae has shared two more new songs. "Unacceptable" and "So With That" are stylistically different tracks, but both hear the rapper reflect on his relationship to success and those around him.
On the fast-paced "Unacceptable," Cordae drops bars about grappling with personal trauma, including the deaths of his grandfather and close friends. In the second verse, he recalls a conversation he had with his father where he admits to struggling with depression, in spite of how others may perceive his success and Hollywood lifestyle.
"I gotta get rid of this trauma, it'll bring them demons with ya," he raps.
The Maryland rapper slows down on "So With That," juxtaposing rap with an R&B sound. Harmonizing with a female vocalist, Cordae illustrates the story of a man whose lover stands by him through his financial troubles.
At the beginning of this year, Cordae dropped his sophomore studio album From a Birds Eye View with features from Gunna, Lil Wayne, H.E.R., Lil Durk, Freddie Gibbs, Stevie Wonder, Eminem and Roddy Ricch.
Speaking to HYPEBEAST in September, Cordae said his latest full-length release was marked by "a lot of growth."
"I've just noticed a lot of growth in myself one, as a human being, and two, as an artist," he continued. "In every format of music, I feel like I have gotten way better as an artist."
Stream Cordae's new singles "Unacceptable" and "So With That" everywhere now.
In other music news, Megan Thee Stallion's Traumazine LP is dropping tomorrow with features from Future, Latto and more.