'FIFA 23' Full Gameplay Breakdown
The most realistic and responsive 'FIFA' ever.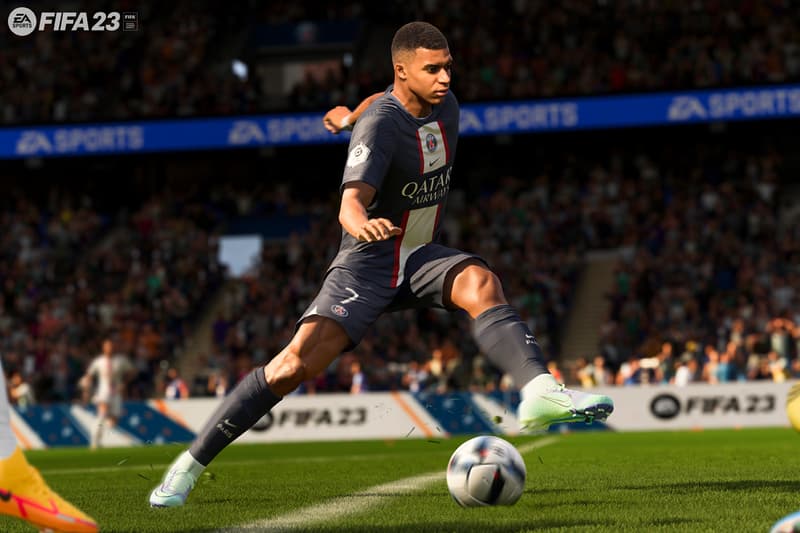 1 of 6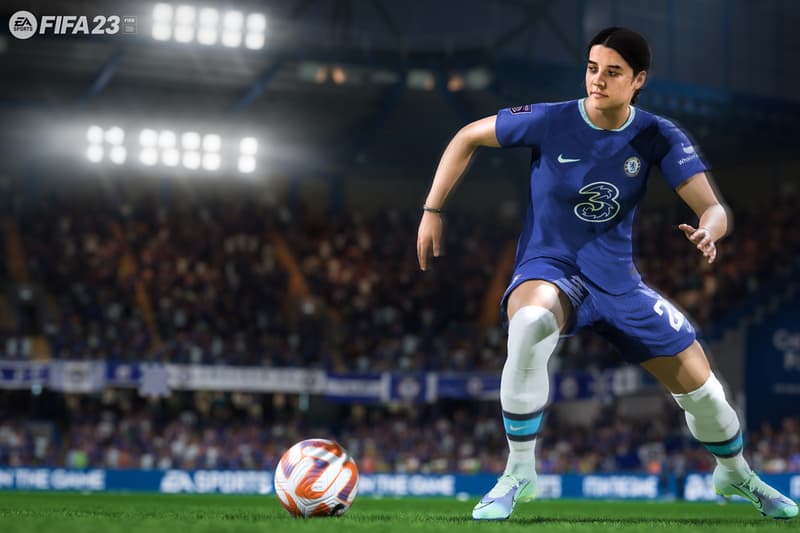 2 of 6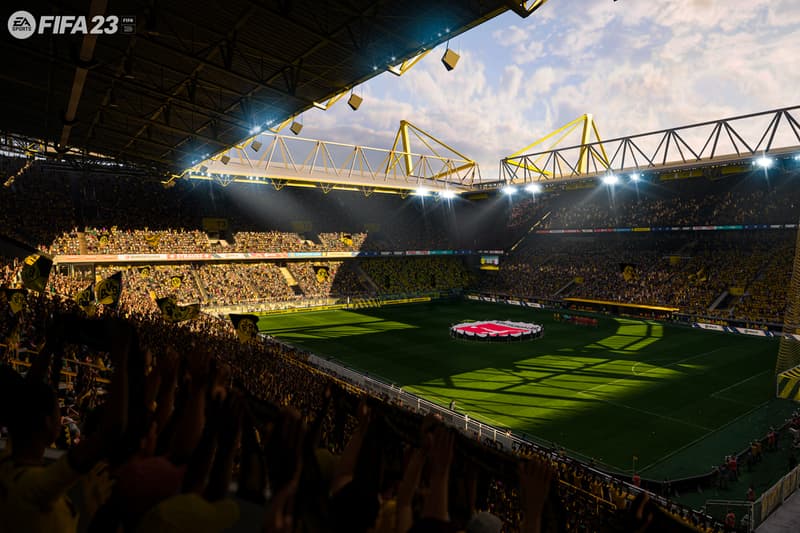 3 of 6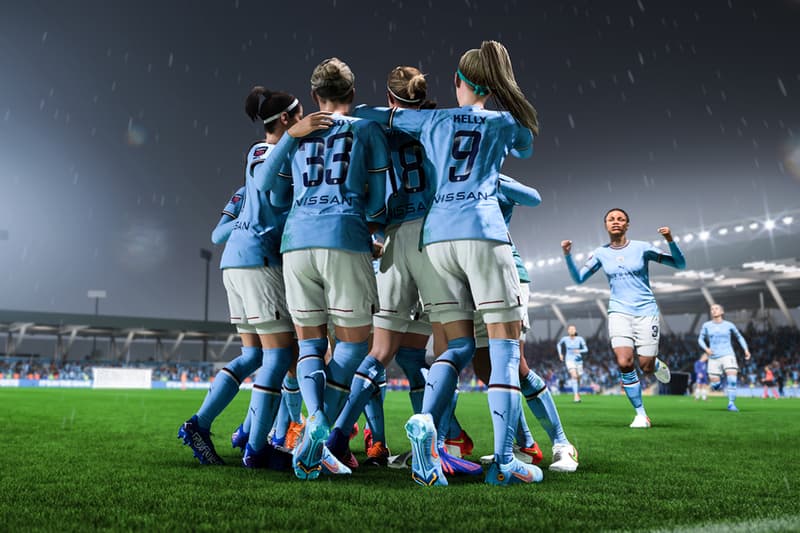 4 of 6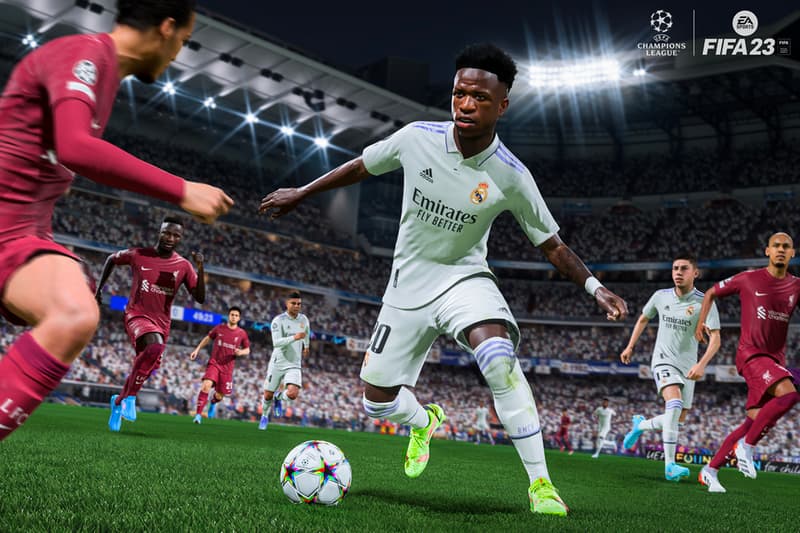 5 of 6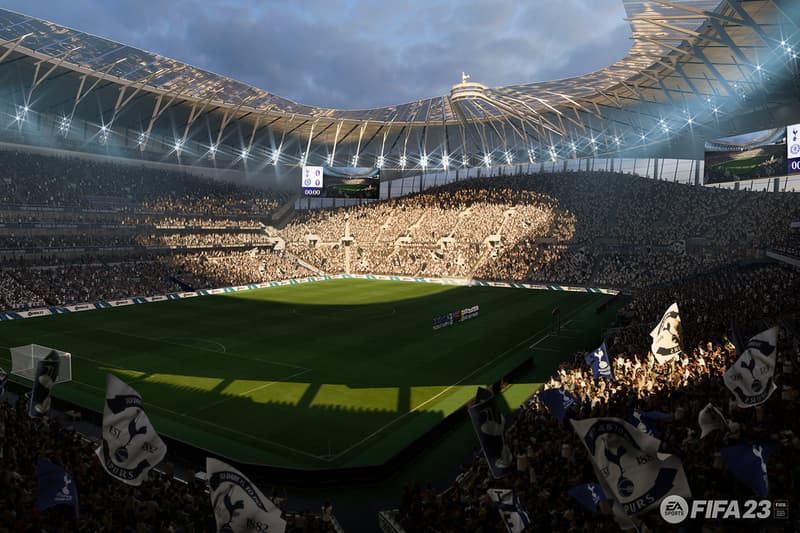 6 of 6
Every FIFA video game is special in its own way, but this upcoming edition is arguably the biggest in history. As the last title under the 'FIFA' name, EA Sports went all in on delivering a breathtaking experience that will continue its legacy for years to come.
Last month, HYPEBEAST spoke with Sam Kerr as she made history becoming the first female footballer to grace the global cover alongside Paris Saint-Germain and France superstar, Kylian Mbappé. To add, FIFA 23 will also feature women's club teams for the first time with the inclusion of the Barclays Women's Super League and Division 1 Arkema at launch. In terms of gameplay, Hypermotion2 has revolutionized the experience by offering over 6,000 true-to-life animations made from millions of match capture frames — translating into the most realistic and responsive FIFA ever.
Visually speaking, FIFA 23 has been reimagined right down to each blade of grass on the pitch. For example, when players slide tackle, the pitch will show the degradation caused all throughout the game, providing users a more authentic feel. Similarly, the goal nets have been upgraded to a 3D geometry system that will flow more seamlessly and prove more realistic — rather than a scorer or defender just running into an invisible wall.
The Active Touch system that was reserved for goalkeepers will now be available while dribbling the ball for any player — opening up endless ways to humiliate your opponent. This becomes all the more noticeable when you use a player like Kerr, Mbappé, Lionel Messi, Erling Haaland and the top players from past and present. However, defenders have also been upgraded with responsive and authentic actions — balancing the playing field out.
For the diehard players, Pro Clubs and VOLTA Football add endless hours of gameplay and more customizable features than ever before. There will no longer be extended gaps between playing, leveling and upgrading your avatar — which means you can unlock perks earlier to access customizable features, such as tattoos, accessories and more. Additional improvements include shorter matches, golden goal, rotating kits and stadiums, along with balanced match ratings and evolved arcade games.
EA didn't forget about FIFA Ultimate Team either. The latest features offer a revamped chemistry system giving you a whole new way to play and build your dream squad — including new icons and FUT heroes. These new changes will provide more intuitive linking and authentic positions. EA has also removed all negative stats on players, which means they will still play as good as their base stats, regardless of chemistry.
Perhaps more than any sports video game, FIFA has cemented itself as the most influential in history. And although the game will continue under a new name, FIFA 23 is a fitting end to a legendary series. The game is slated for a global release on September 30 for Microsoft Windows, Nintendo Switch, PlayStation 4, PlayStation 5, Xbox One and Xbox Series X/S. That much desired cross-play functionality — that will be available too.
In related news, HYPEBEAST recently spoke to Sam Kerr about becoming the first female footballer on FIFA's global cover.