First Official Poster for Christopher Nolan's 'Oppenheimer' Has Been Revealed
Arriving in theaters on July 21, 2023.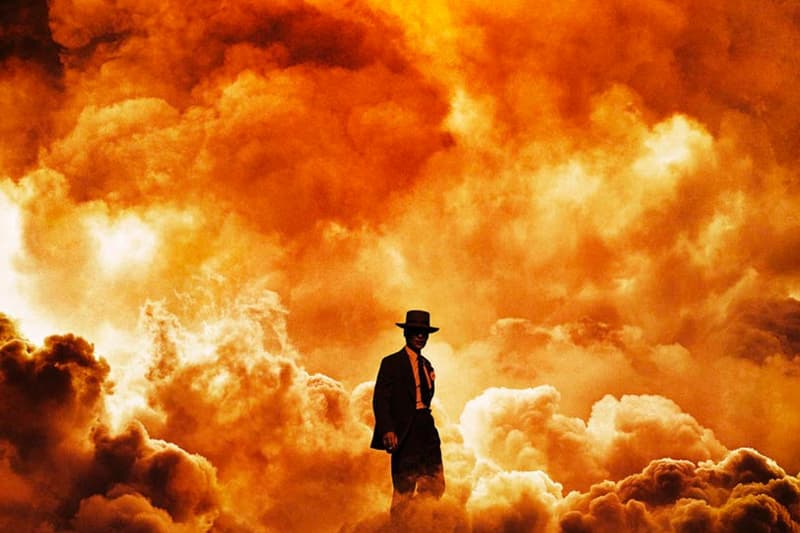 Exactly a year from the release of Christopher Nolan's highly-anticipated Oppenheimer film, Universal Pictures has released the first official movie poster for the Cillian Murphy-led biopic.
The star-studded film is Nolan's next epic thriller drama project that follows the life story of atomic bomb inventor J. Robert Oppenheimer. To add to the suspense of the biopic, the official Oppenheimer poster sees Murphy standing in the middle of a large ominous cloud of smoke tinted in flames. The poster also notes the stars in the film which include Emily Blunt, Matt Damon, Robert Downey Jr. and Florence Pugh. The film is written and directed by Christopher Nolan and is based on the Pulitzer Prize-winning novel, American Prometheus: The Triumph and Tragedy of J. Robert Oppenheimer by Kai Bird and the late Martin J. Sherwin.
Universal Pictures has noted that the film is shot on a combined IMAX 65mm and 65mm large-format film in various locations including the U.S. in New Mexico, California and New Jersey. Take a look at the official poster below. Oppenheimer makes its theatrical debut next year on July 21, 2023.
Elsewhere in entertainment, here is everything coming to and leaving HBO Max in August 2022.