Meek Mill To Release 10 Independent Mixtapes Beginning This September
Without support from a major label.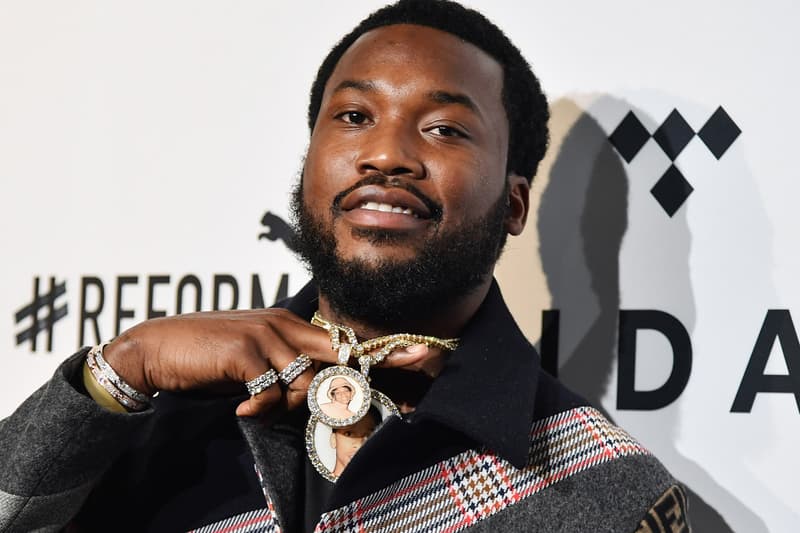 After airing out his grievances with his label earlier this year, Meek Mill took to social media to announce that he will be releasing 10 mixtapes "independently" beginning in September.
The chart-topper will kick off his next series of projects on August 18, the anniversary of his father's death, when he will release his first new cut without major label backing. "F*ck it ima take the risk," he wrote on Instagram. "A million behind every project! All sponsors connected to me or my brand tap in immediately I need y'all for this riskkkk ima take! #NOMAJORLABELVIBES."
View this post on Instagram
It is currently unknown whether Meek has terminated his contract with Atlantic Records. Earlier this year, however, Mill took to Twitter to express his frustrations with the label for not promoting his latest album Expensive Pain.
"They didn't put nothing into expensive pain and then said I can't drop another project for 9 months at the end of my contract after I made them 100's of millions. How would can anybody survive that … most rappers can't speak because they depend on these companies 'I don't,'" he wrote, adding that the label tarnished his relationship with Roddy Ricch. "I made Atlantic records 100's of millions and let them r*pe me out Roddy a artist they came to me about in jail…  Roddy my youngin still …. But that label separated us instantly when the millions came in from him."
In July, it was reported that the rapper had officially parted ways with JAY-Z's Roc Nation management after a decade on their roster, though he later clarified that he is "personally handling" his own businesses and that he is still part of the Roc Nation family.
Look out for Meek's new music on August 18.
Elsewhere in music, Beyoncé has shared a letter to her fans confirming that Renaissance is a three-act project.