HYPEGOLF After Hours: Oakley Celebrates New Re:SubZero Collection at the Clubhouse
A night of golfing, drinks, food and a close look at Oakley's Re:SubZero eyewear.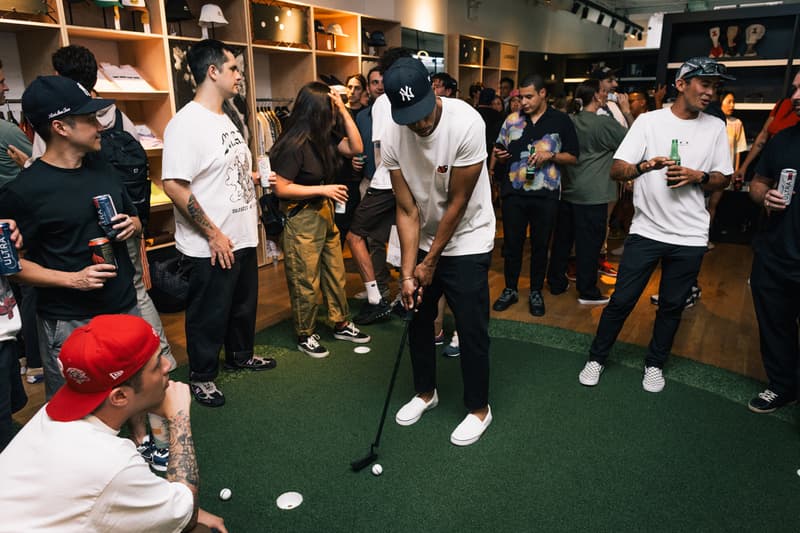 1 of 8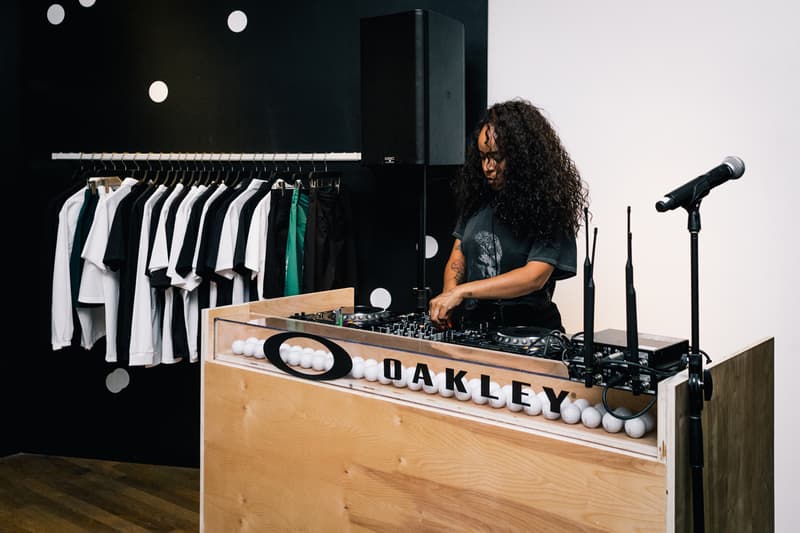 2 of 8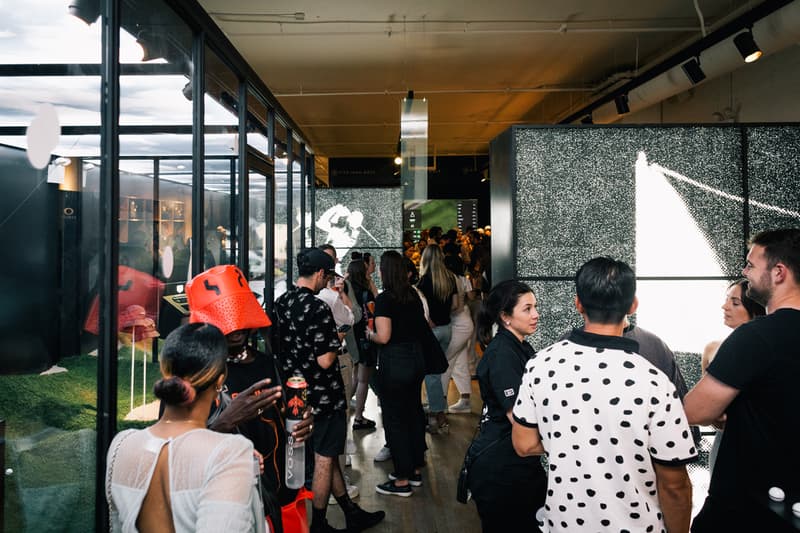 3 of 8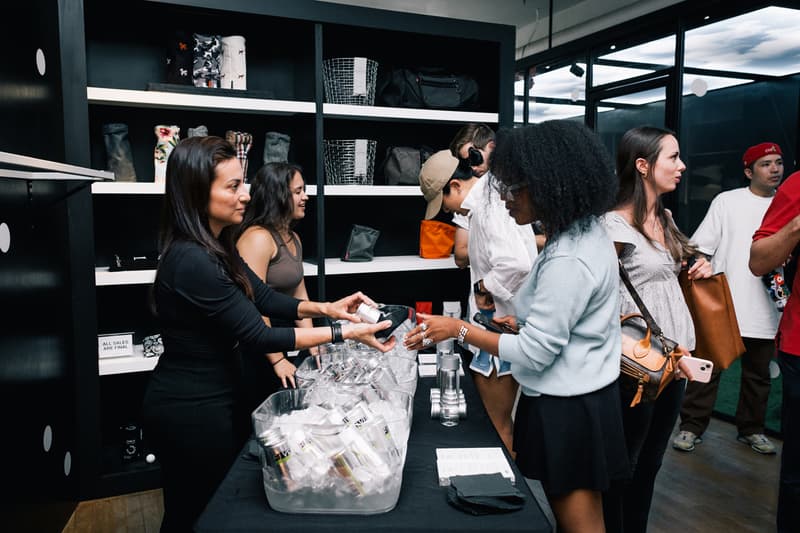 4 of 8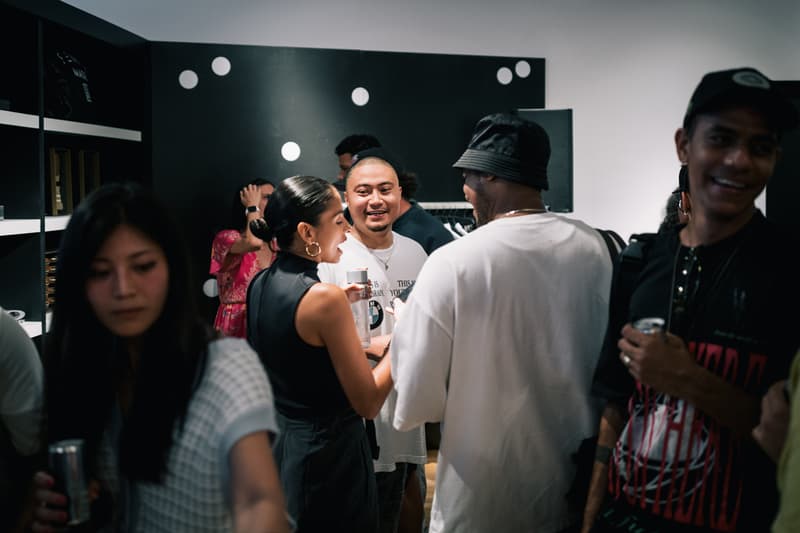 5 of 8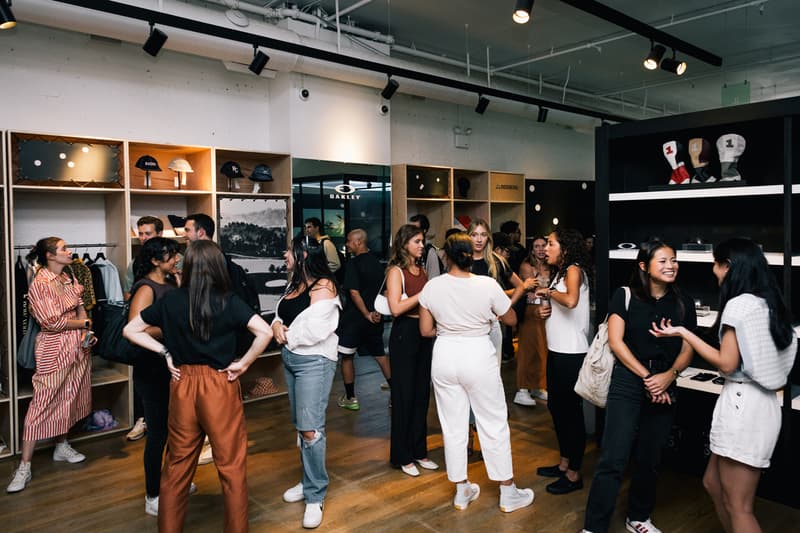 6 of 8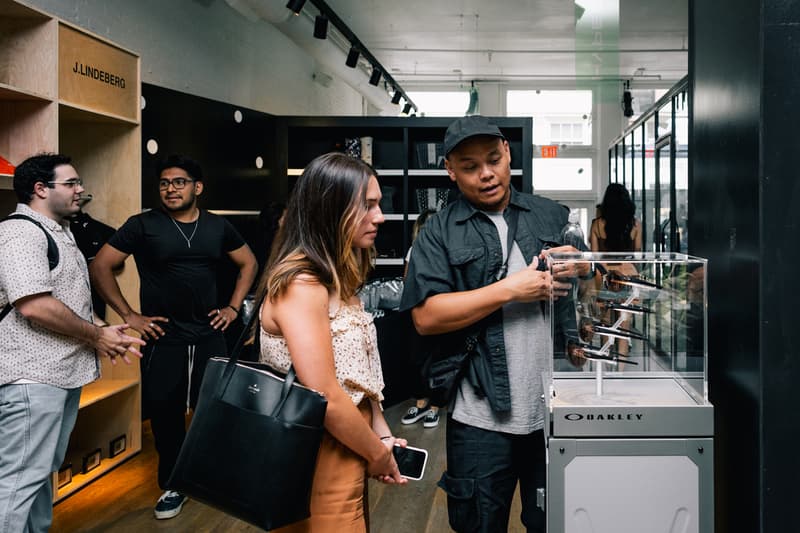 7 of 8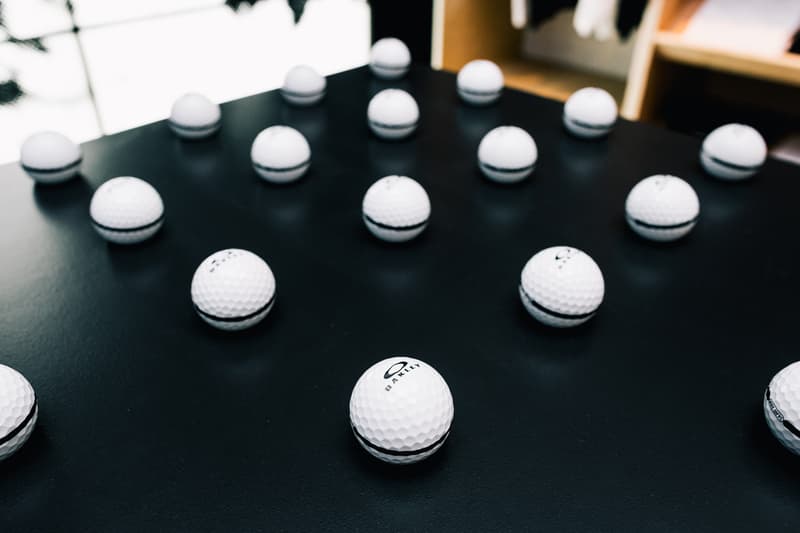 8 of 8
HYPEGOLF Clubhouse hosted an exclusive launch party displaying Oakley's new Re:SubZero collection in-store. The experiential pop-up provided a unique opportunity to embrace forward-thinking interpretations of golf culture, merging digital applications of the sport with fashion and Oakley's new state-of-the-art line.
HYPEGOLF's pop-up concept arose amidst a mass of younger players and curious audiences rallying for an inclusive, intersectional environment to enter the sport. The experiential retail space provides interactive opportunities to explore golf in a more contemporary setting. The store's built-in artificial turf and miniature putting green houses a TrackMan simulator — provided in partnership with Five Iron Golf — where guests can try their hand at virtual golf using the industry's latest putters and shafts. Oakley proved to be a seamless integration. The iconic sunglasses brand, like the sport of golf, is seeing a surge amongst young audiences and the latest Re:SubZero designs are in-line with the upbeat fashions and technical demands of Gen Z. Interactivity was key for Oakley's Clubhouse party where stylish attendees had the chance to not only swing golf clubs but also get up close with the brand's newest sport-driven sunglasses.
To celebrate its Re:SubZero range, Oakley along with HYPEGOLF, enlisted DJ Ella Hussle to play energetic music sets for a diverse range of influencers within the fashion world. There were appearances from New York-based running coach Francisco Balagtas, TikTok creator and influencer Maurice Kamara (The People Gallery) and fashion stylist and designer Jess Xu. Y2K and '90s-inspired fashion were in full effect for the evening, as stylish guests enjoyed small bites and various spiked seltzers while they browsed and tried-on Oakley's latest collection.
The Re:SubZero sunglasses are an ergonomic, lightweight silhouette designed byway of PhysioMorphic Geometry, an innovative manufacturing technique that ensures the style seamlessly rests flush against the skin. Housed in the collection are four lens colorways: Prizm Black, Prizm Ruby, Prizm Sapphire and Prizm Dark Golf. The tech-forward glasses lends itself to experimental styling and is an ideal offering for those that embrace active lifestyles. Attendees seen sporting low-rise bottoms and deconstructed crop tops donned the glasses in an understated manner; others took a gear-centric approach and paired the new Oakley designs with alternative golf wear from Radda and LA Golf. Due to its single-piece construction, the inherently cool and streamlined Re:SubZero frame is suitable for traditional training, i.e. running, weight training and cycling; likewise, the silhouette effortlessly transitions as an elevated streetwear accessory and highlights the intersection of athleisure and high fashion.
The pop-up's open floor layout allowed guests to freely interact with the Re:SubZero line and amongst each other. Those who weren't by the Oakley displays were gathered near the turf during the closest to the pin and long drive challenges. One by one, attendees took to the simulator as TrackMan recorded their best scores in real-time using radar-tracking technology. HYPEGOLF gifted winners a sleeve of golf balls courtesy of Uncommon. As the challenges wrapped up, Ella Hussle kept the momentum going, playing classics from Biggie, Maxwell and pop anthems from Doja Cat — spinning a low-fi track from TikTok's very own PinkPantheress. "I read the room and see who's rocking to what," said DJ Ella Hussle. "Tonight, I aimed for a safe space — music you listen to when you're getting ready or at home chilling — nostalgic classics that make you feel good. I DJ a lot in the LES —that's my sound. It's always a mixture of nostalgic, feel-good music."
Oakley has not only been a longtime purveyor of innovative sunglasses for sports but its also renowned amongst the fashion-forward crowd. Speaking on the intersection of golf and fashion, special guest Maurice Kamara noted, "It's crazy to see this [Oakley] event connect with the culture in SoHo. I would never imagine people coming into a golf store to see new brands. For people that are passionate about fashion, it creates a space where you can walk in and participate in the culture." Jess Xu, known by "radasfvck" on Instagram, channeled a similar sentiment and expressed her affinity for styling high and low apparel. When asked about building a unique fashion identity, Xu bubbly parted with the following advice: "Rock whatever you want with confidence, and you will make it fly." The fashion influencer sported intricate nail art and gold mouth jewelry during the event and paired white cargo-style bottoms with a delicate cut-out top for an icy, monochromatic Y2K-inspired fit.
Conceptualizing frames for the modern athlete, Oakley's campaign celebrates lifestyle disciplines that inspire joy, confidence and journeys of self-improvement, and the collection embodies this ethos through innovative design advancements. Expressing his sentiments on the partnership, HYPEGOLF's Ray Mate who helped put Oakley's launch party together noted, "I played in an Oakley tournament in Scottsdale, Arizona, during Waste Management. I played a round with some players for the first time, and I realized, many of my colleagues were snowboarders and skateboarders. Both individuals need equipment to cater to their style and also enhance performance. I was able to play in a pair of [Oakley] Encoders, which kept my eyes safe through the scorching sun and may have helped our foursome sink some putts. I felt good playing in them, and being around a group of golf's new regime of forward-thinkers made it easy for me to ask the brand to be a part of our pop-up retail experience. Connecting with a brand is always a priority for me — especially when you dial into the community."
Before the event came to a close, Ray Mate offered last words to the crowd. "I'm proud of what we've done with the Clubhouse," he said, sending the crowd home on a cheerful note. "This has been an amazing experience. Thank you all for coming out and sharing this with us. Thank you to our team for making this happen."
As the last activation of the Clubhouse before its close on July 24, HYPEGOLF and Oakley welcomed pockets of Gen Z and stylish twenty-somethings to embrace golf's evolving landscape while providing opportunities to engage with the sport, tech and a diverse community of creatives pushing its culture forward.
Stop by the Clubhouse pop-up at 27 Mercer St., and stay in the know with HYPEGOLF here. Shop the Re:SubZero sunglasses in-store and online at Oakley's website.
HYPEGOLF Clubhouse Pop-Up
Location: 27 Mercer Street
Store Hours:
Monday to Thursday from 11AM to 7PM ET
Friday to Saturday from 11AM to 8PM ET
Sunday from 11AM to 6PM ET