Haeckels Unveils Major Rebrand Alongside New London Store
We speak to the brand's Head of Design about why prioritizing sustainability doesn't mean compromising on aesthetics.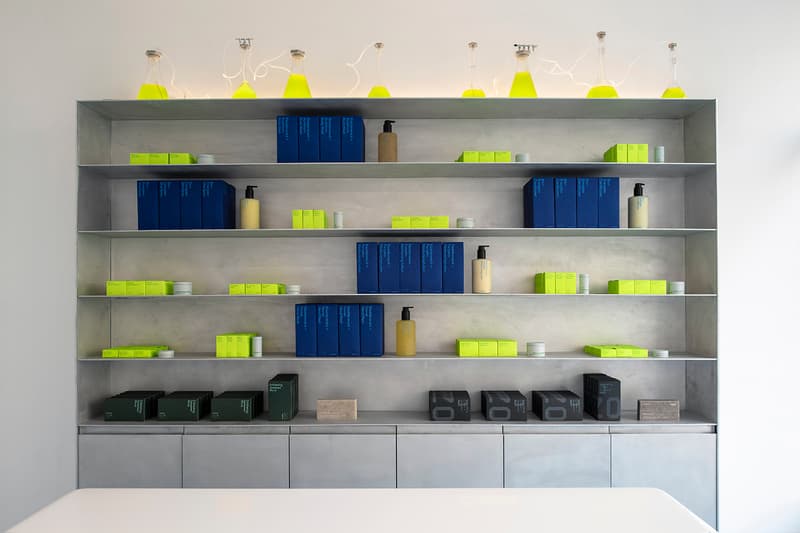 1 of 7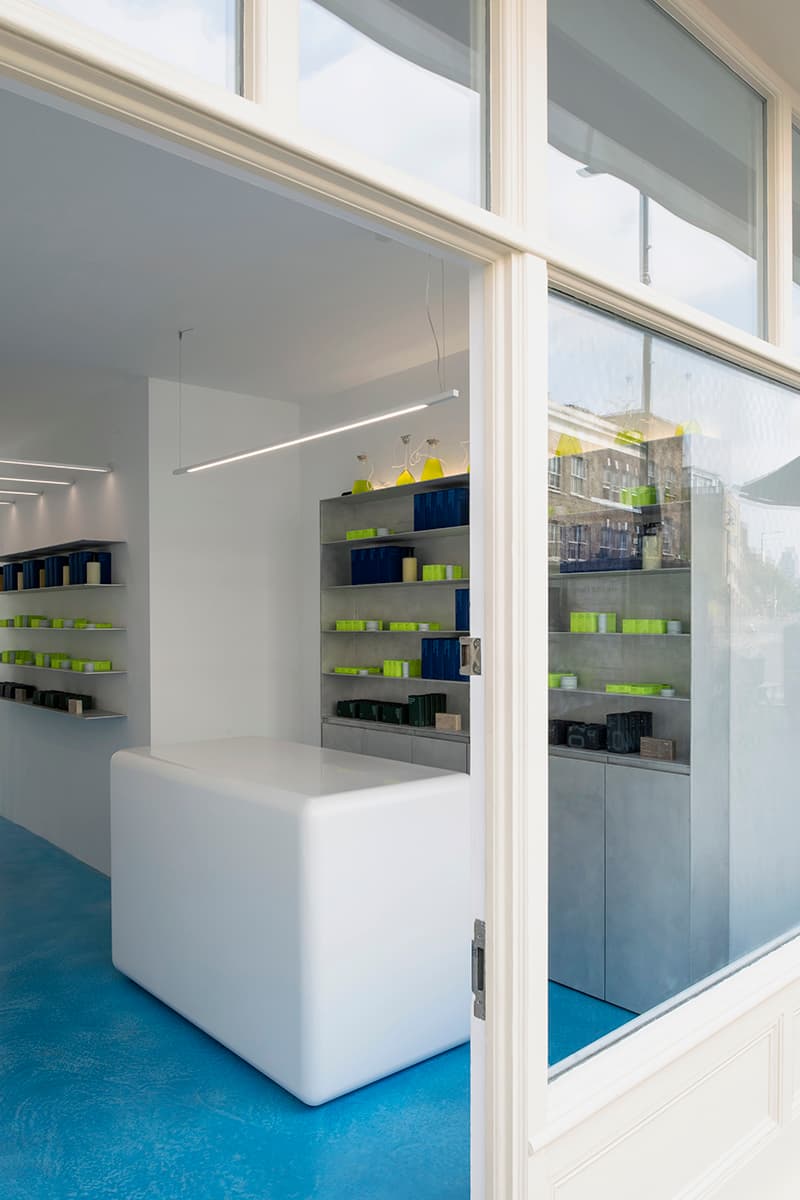 2 of 7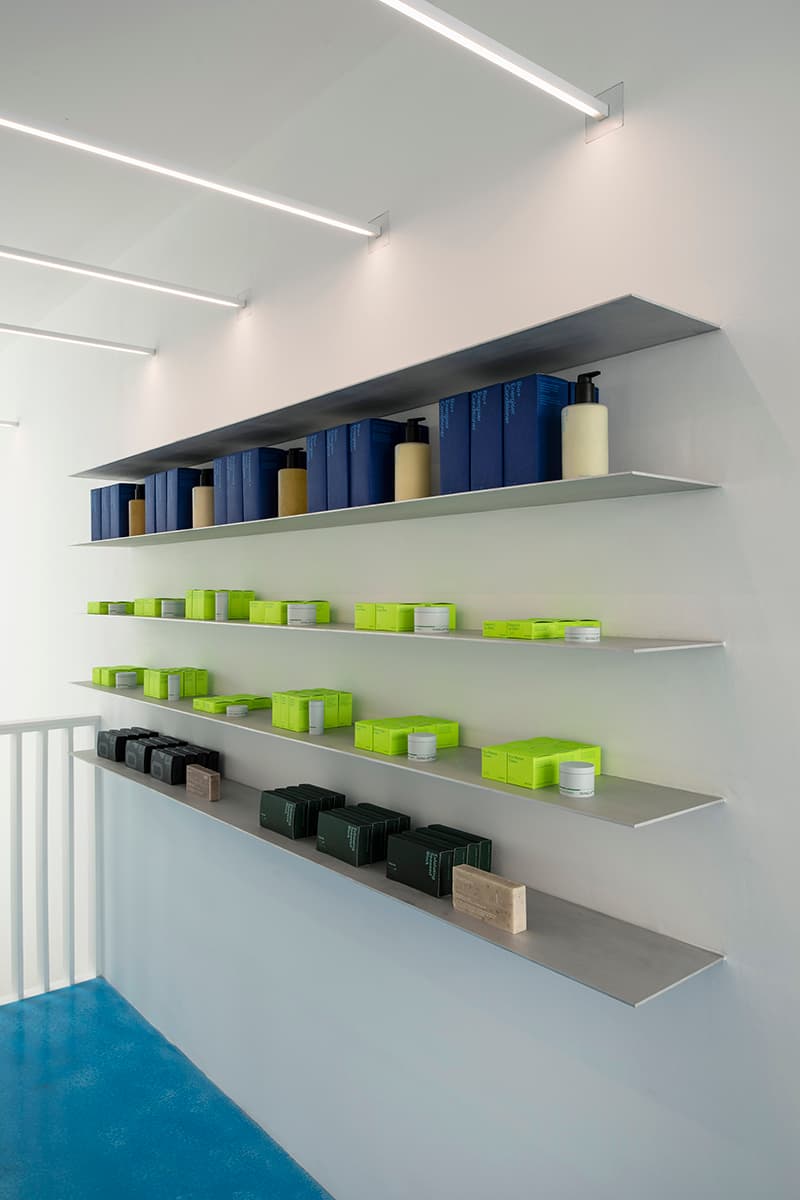 3 of 7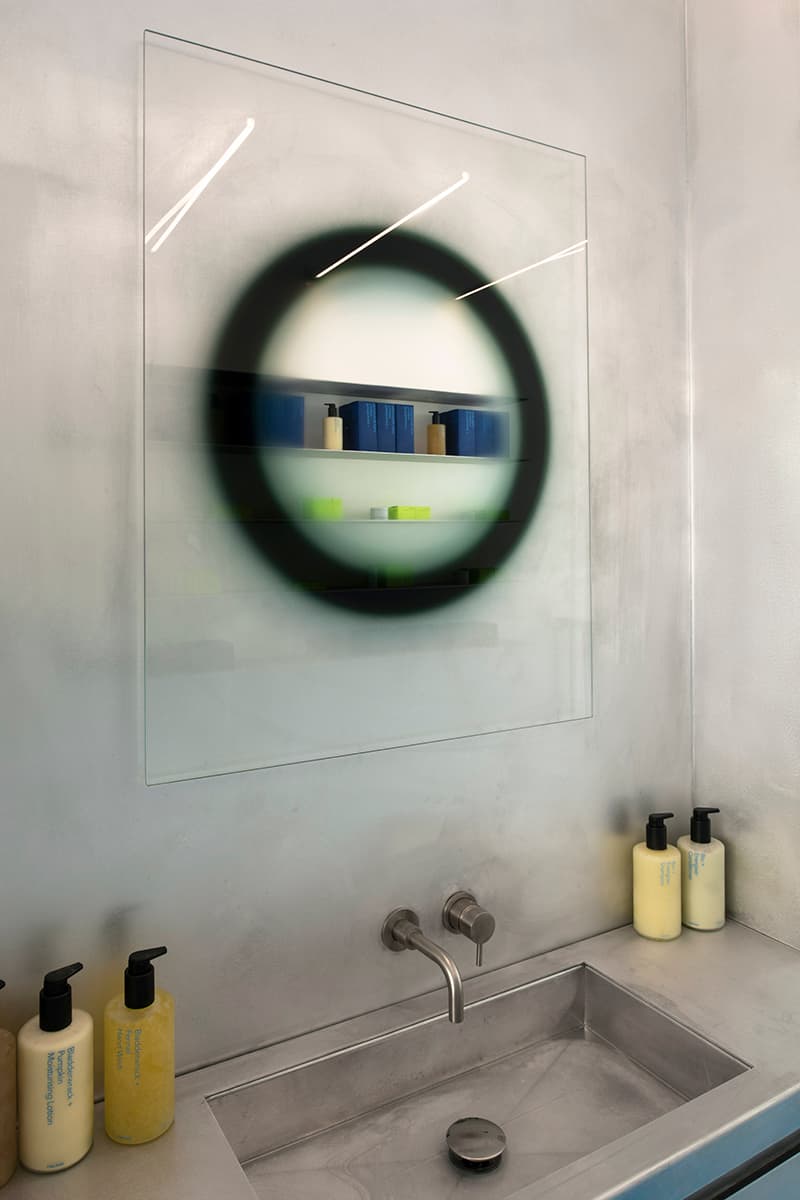 4 of 7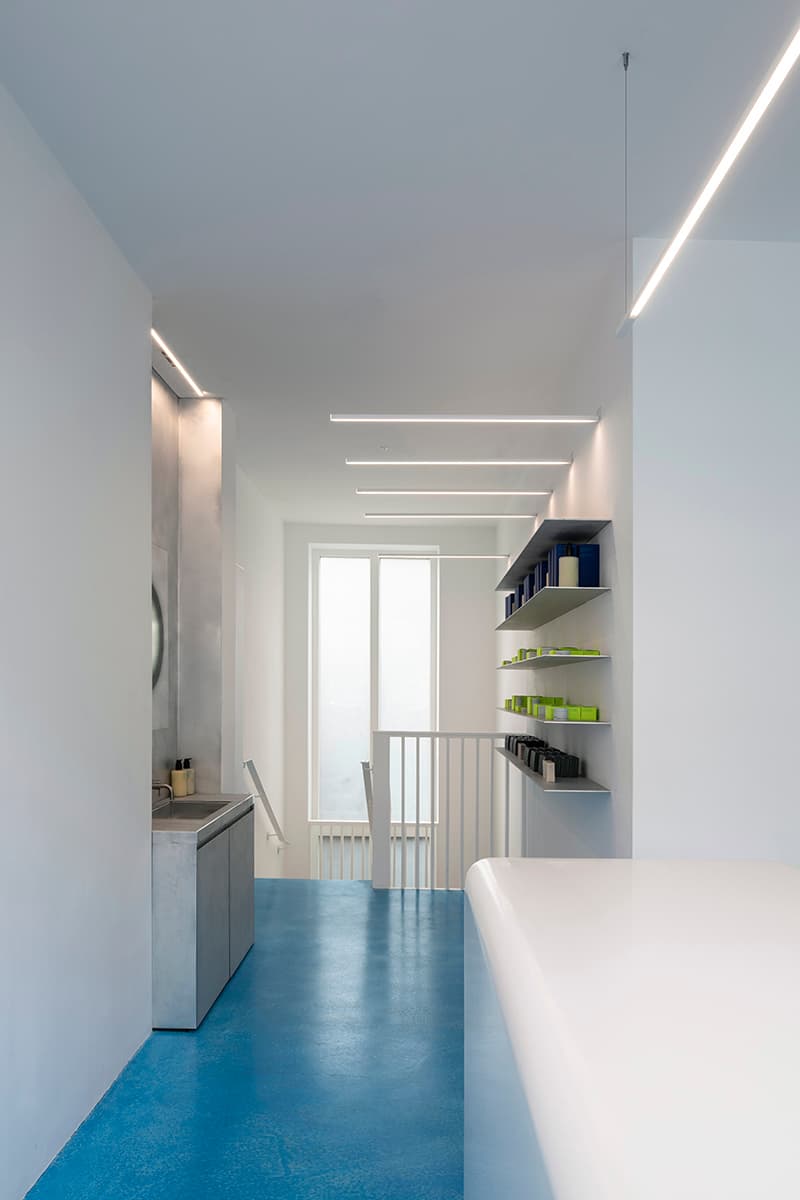 5 of 7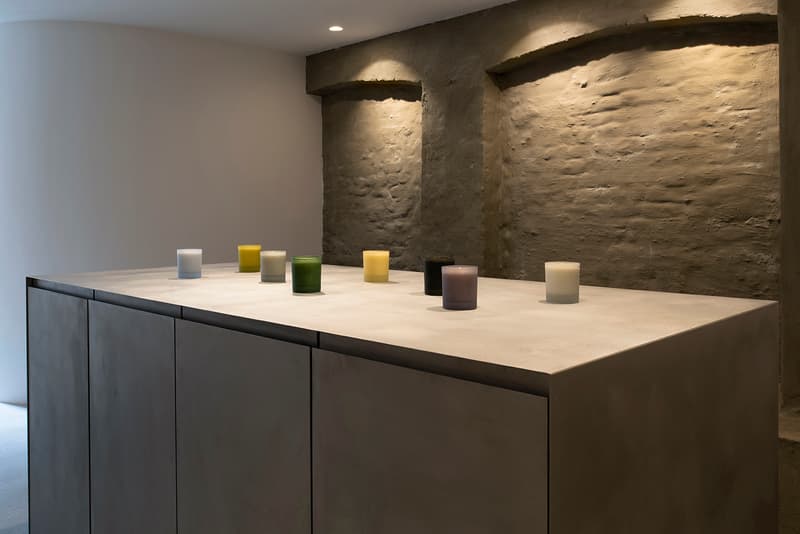 6 of 7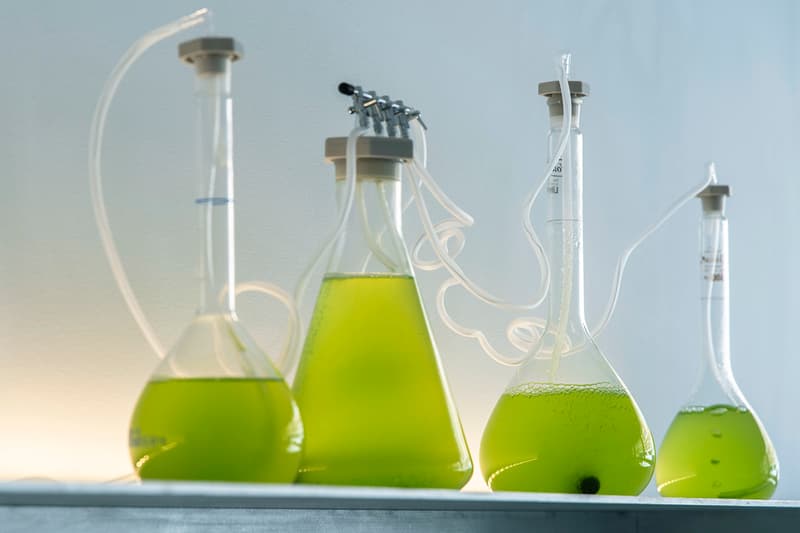 7 of 7
It's been a very busy two years for Jessica Gregory. As Head of Design at Haeckels, she's been tasked with overseeing the skincare label's first major rebrand since its beginnings in 2012, alongside creating a new interior scheme for its first store outside of Margate. As its new vision is unveiled, we sat down with Gregory to get a deeper insight into all the new elements, her inspirations, and why right now is exactly the right time for Haeckels to shift its visual gears.
"You don't have to compromise on design to be sustainable," Gregory says – a thought that has threaded through the entire concept of the rebrand. It used to be that sustainability was associated with hempy fabrics and earthy tones in order to create an association with nature, and in skincare, this was mirrored in the use of apothecary-inspired amber bottles. But as the importance of sustainability has ricocheted through the mass markets – certain design codes have been adopted by companies by way of greenwashing. For its new look, Haeckels is heading down the route of science, both in the way its packaging is created, and in the look and feel of its new bottles and boxes.
"We wanted a scientific aesthetic that draws people into our narrative"

"We're honing in on a design aesthetic that represents what we want to do in terms of innovation, and we want our packaging and stores to amplify that mission while also setting us apart from other natural skincare companies," says Gregory, who joined Haeckels as a biodesigner in 2019, having finished a master's degree at London's Royal College of Art. "It's not just about nice fragrances anymore. It's about asking, 'what is the science behind this?' We want a scientific aesthetic that draws people into our narrative".

To create this, the team employed a number of changes, and an all-important first was deciding on a lead color. Having pored over hundreds of shades, Gregory found herself drawn to a steely blue-grey tone, which she describes as having a "lab aesthetic but with a bit of warmth". The tone is seen across the new naturally colored skincare vessels (now badged under one of the company's four new pillars "Haeckels Skin"), which have been made from a compostable, and somewhat revolutionary material named Vivomer. "The packaging is made from the same microbes that are found in soil and ocean water, so when it goes back into the environment through composting, it actually gives back to the soil," Gregory explains.

The soft color is brought to life by a conifer green typeface, and again by a bright yellow-green across the Haeckels Skin product boxes, which have been made from recycled paper. It's the first time the brand has employed secondary packaging, and is, in a quiet way, a clear demonstrator of its shift from a local Margate brand, to a global skincare innovator.

1 of 5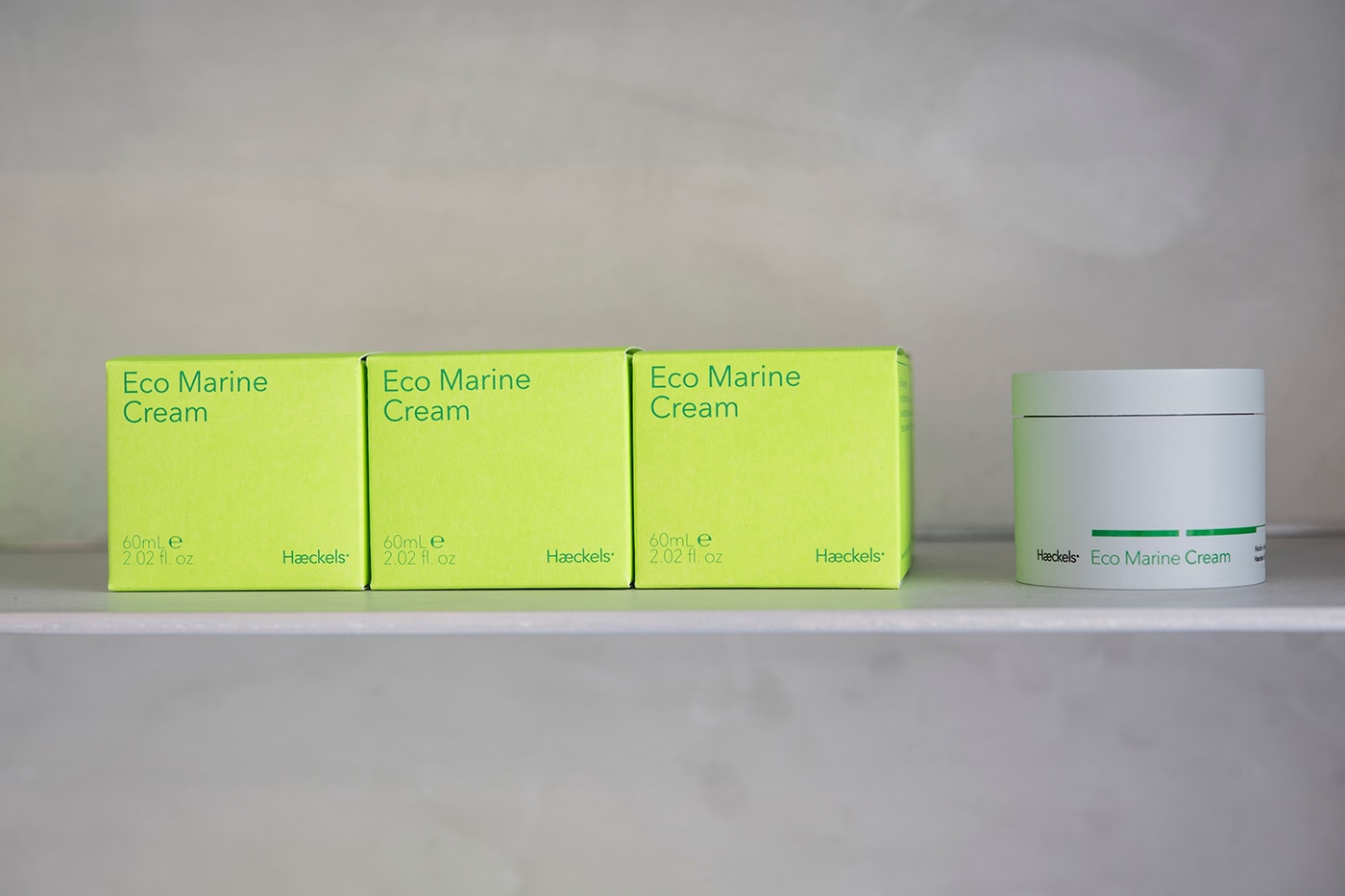 2 of 5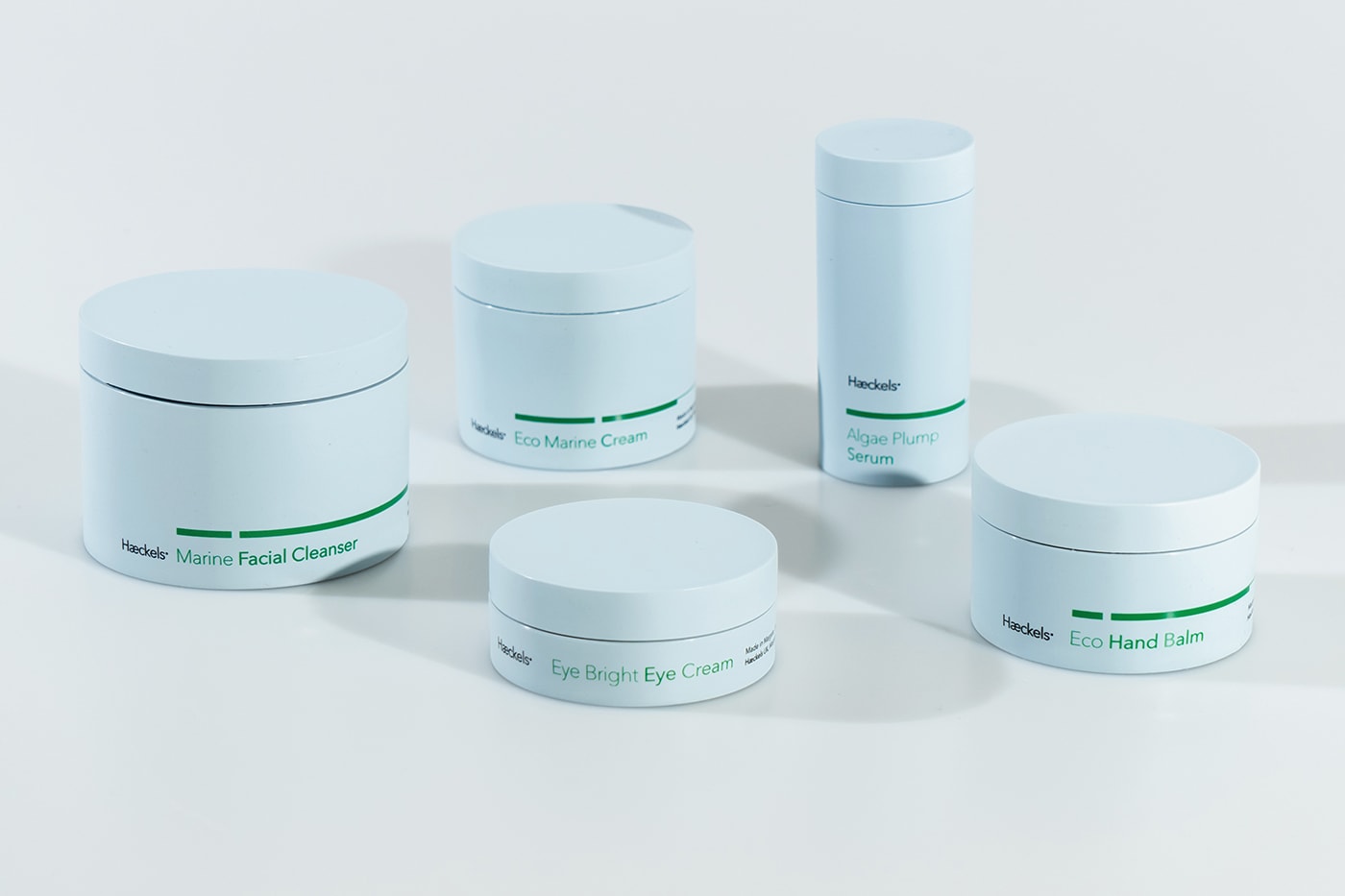 3 of 5
4 of 5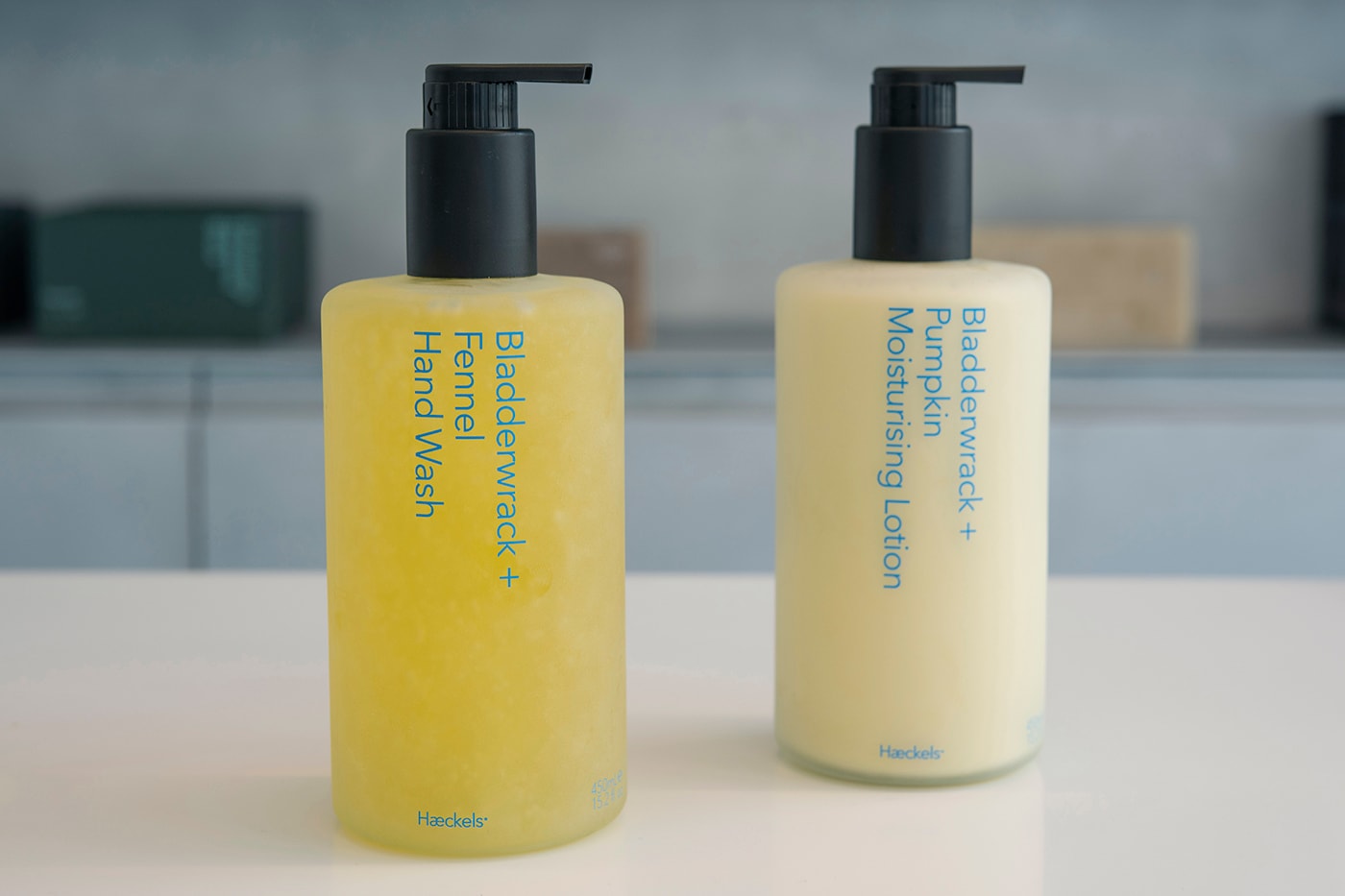 For its new "Haeckels Home" range, Gregory has worked with UK suppliers to create frosted glass bottles for body care products, such as lotion and shower gel. By doing this, the brand is encouraging customers to view their product as a design object rather than something you chuck away after it has run out, and eventually hope to be able to employ their own refill system but are currently finetuning the best way to go about it. The boxes for these products are navy blue in color, with details scribed in a sky-blue tone.

And for the new products, there is a new home, located on Broadway Market in London's Hackney. The brand had technically opened its second space there some two years ago, but it was, as Gregory describes, a "strange time" for the company, not least brought on by the Covid-19 pandemic and subsequent lockdowns. Budgets were tight, and when it came to the store's interior, it became a case of intense DIY. "I was painting for like 12 hours a day," she remembers. At the time, Gregory felt that the space represented Haeckels' direction and image, but the brand's rapid progression over recent years and months – including the announcement of Estée Lauder Companies' minority stake acquisition – rendered it no longer suitable. "Putting these new products in that shop just wouldn't have made sense at all," Gregory says.

"We're using design as a way to make innovation accessible"

Instead, they've expanded the "lab aesthetic" across the shop floor, with custom-made furniture, fittings, and fixtures (almost all designed by Gregory) crafted in aluminum. Downstairs, a dedicated fragrance space sees much of the building's original features left intact, while upstairs, a sink and mirror crafted by Milanese studio CELO1 provide a handmade yet practical element. Colour is introduced through a blue concrete floor, on CELO1's mirror, and via the spirulina growing in borosilicate glass bottles on the tops of the shelving units.

Our conversation with Gregory is taking place just ahead of the big reveal, and she had visited the finished space for the first time only the day before. "It's the first time I've seen the new products on the new floating aluminum shelves, and it just all makes sense," she says. "Now, we're using design as a way to make innovation accessible for people, so that they know and fully understand what they're buying, because it really is what the future needs to be."

Haeckels House Hackney
16 Broadway Market
London E8 4QJ