Eytys' 'EY!' "Back to Brazil!" Calendar Magazine Captures the Spirit of Youth Nostaglia
Hypebeast speaks to 'EY!'s Editor Luis Venegas to find out more about the creative process behind the Summer 2022 issue.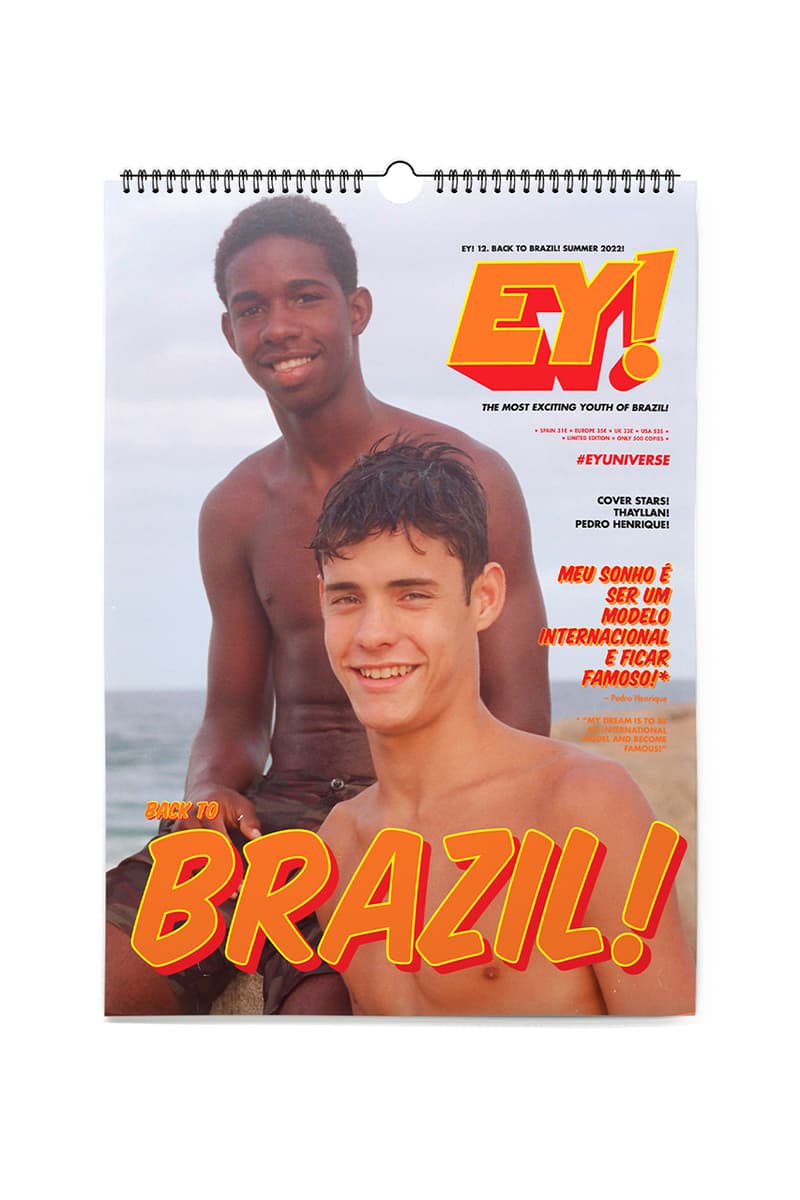 1 of 10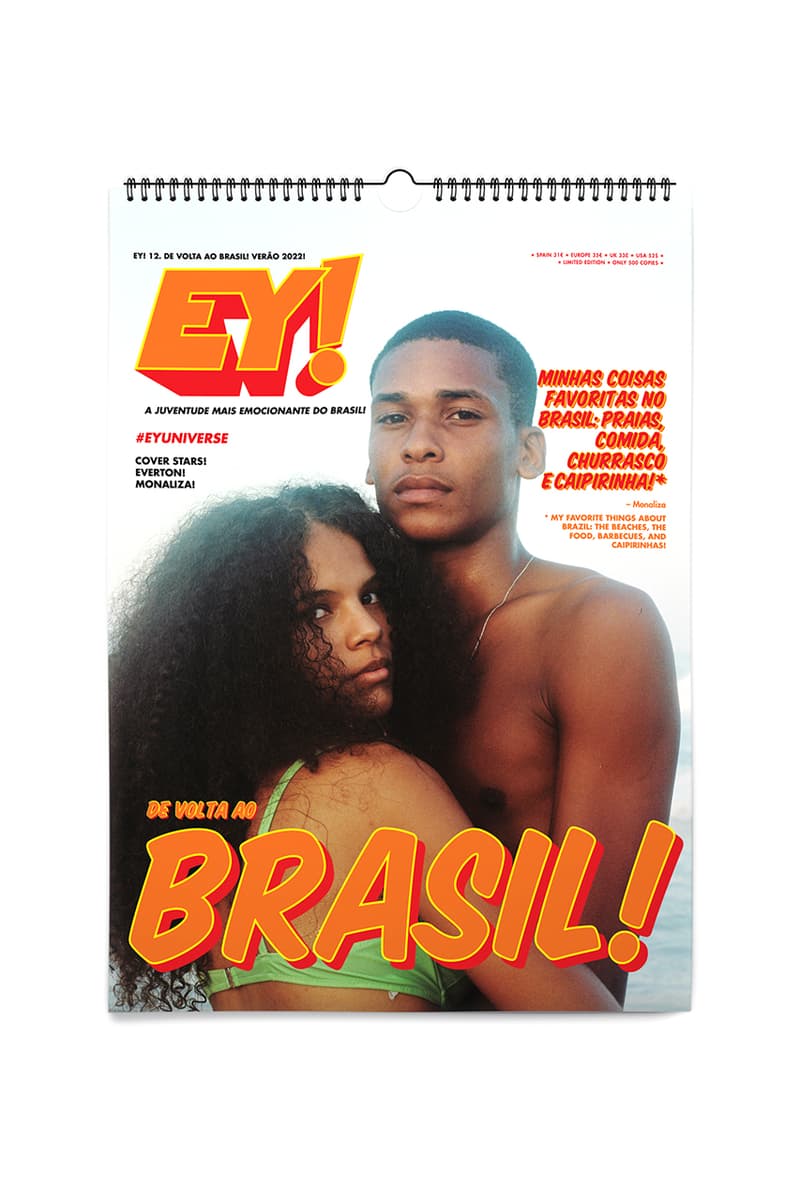 2 of 10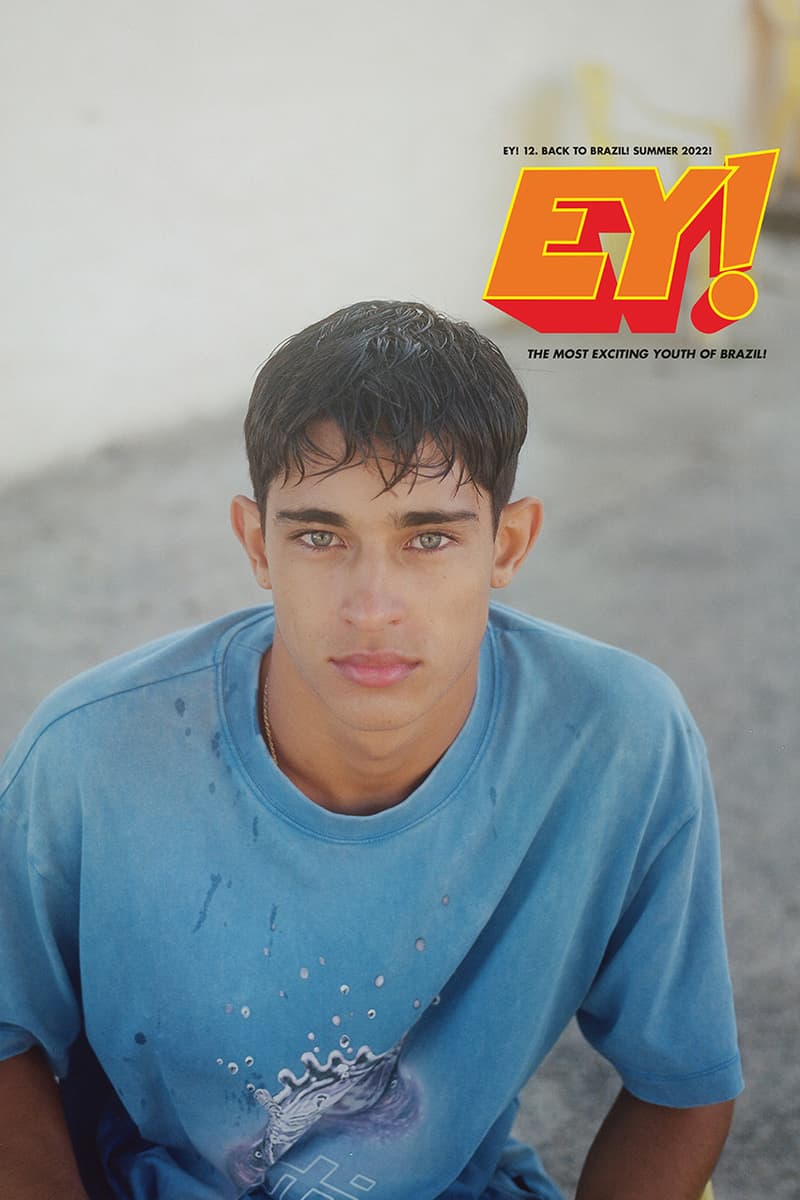 3 of 10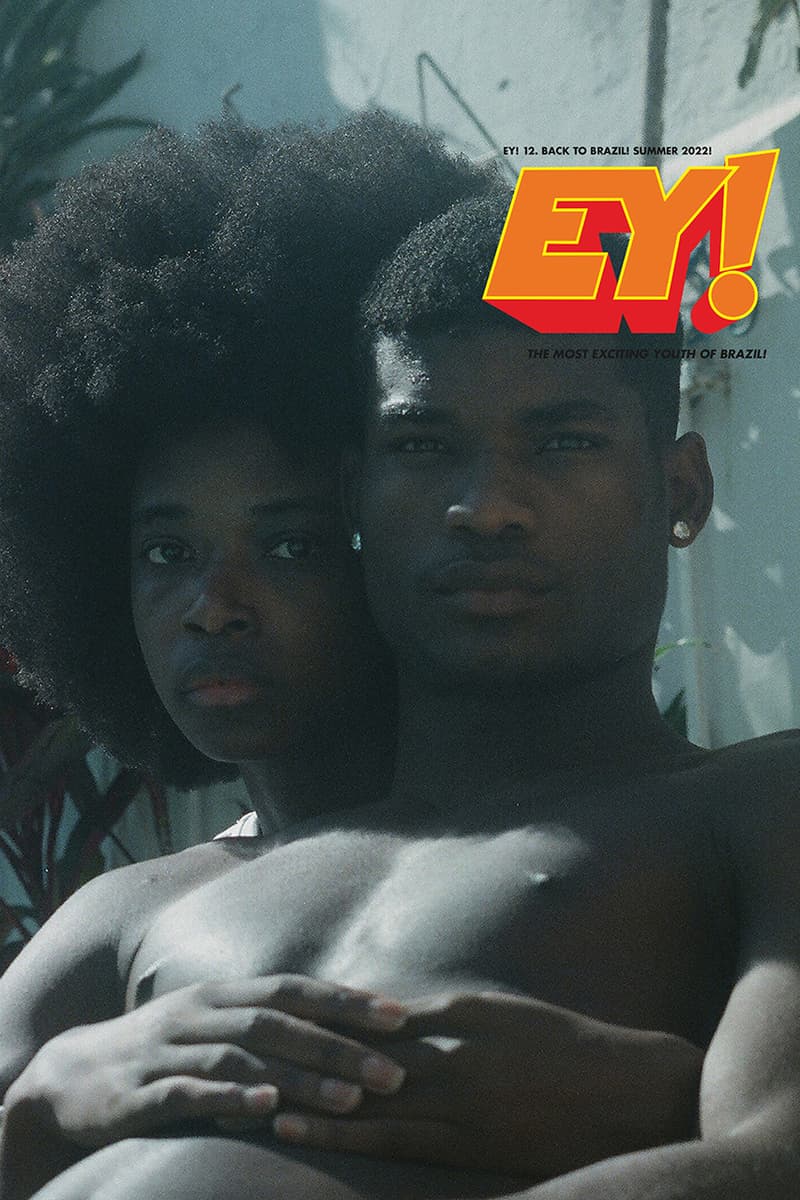 4 of 10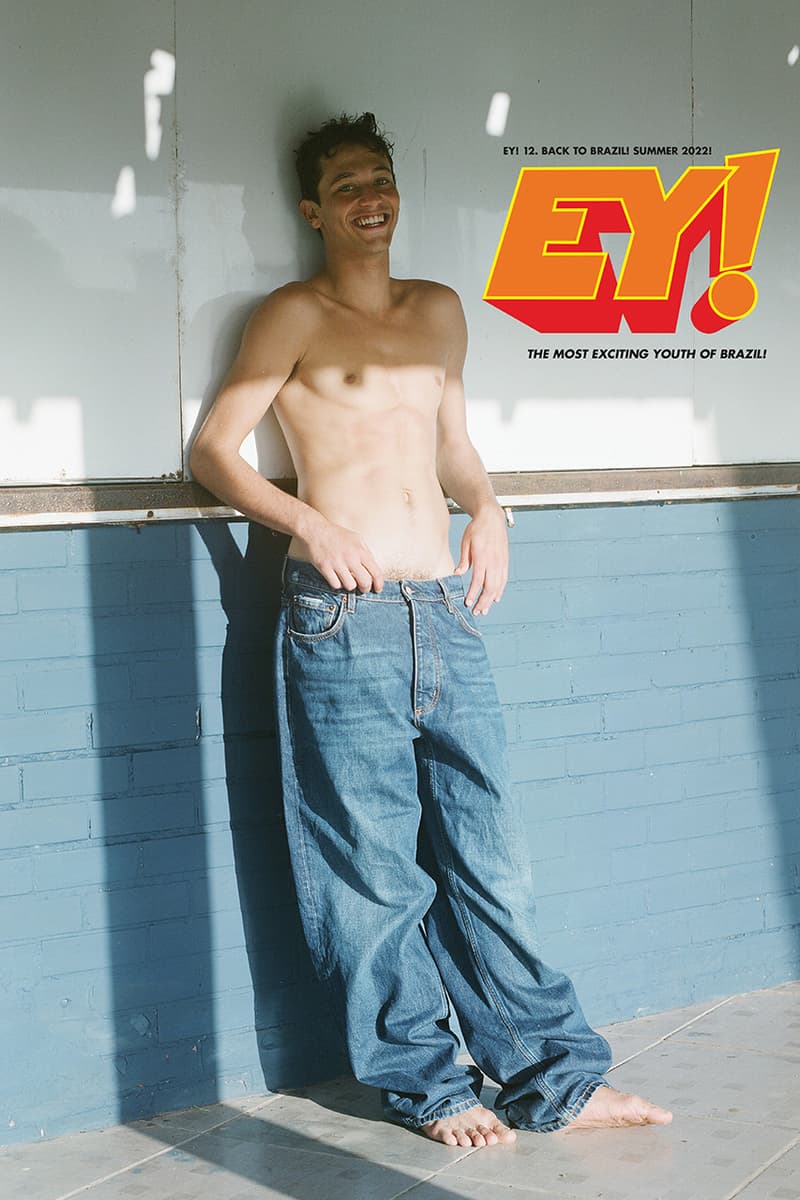 5 of 10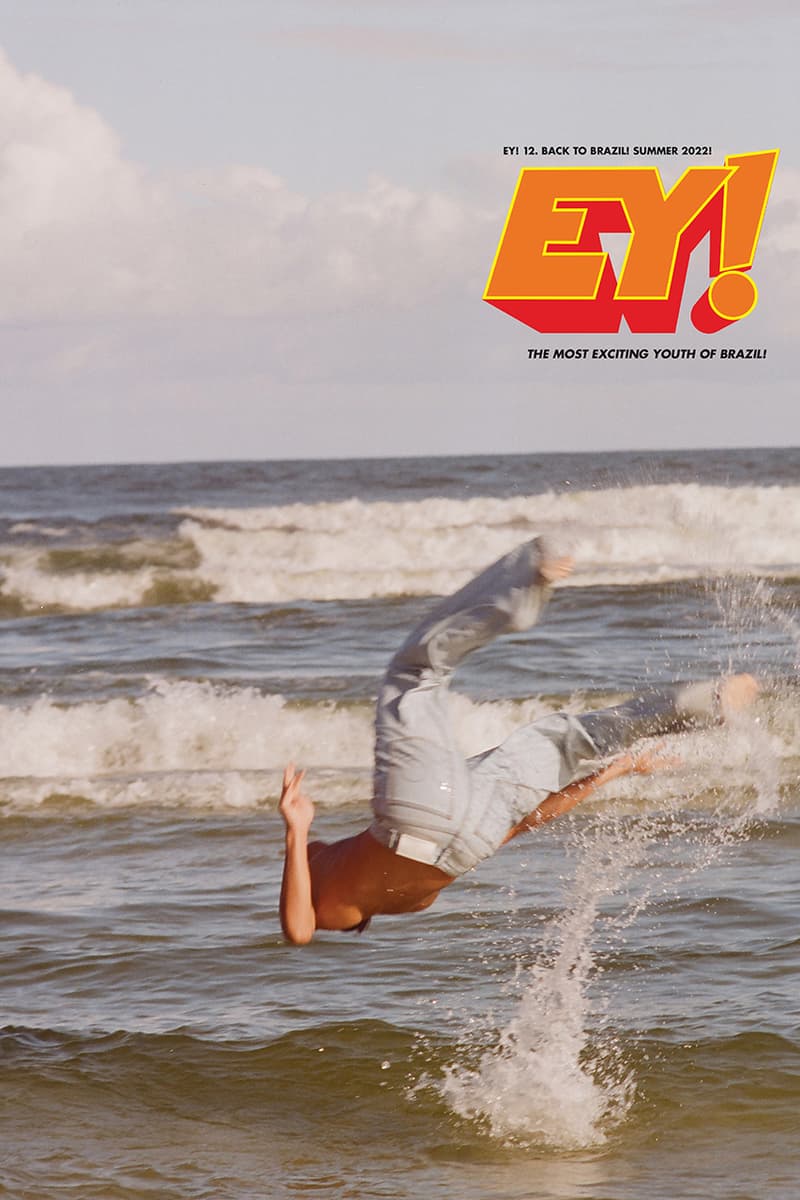 6 of 10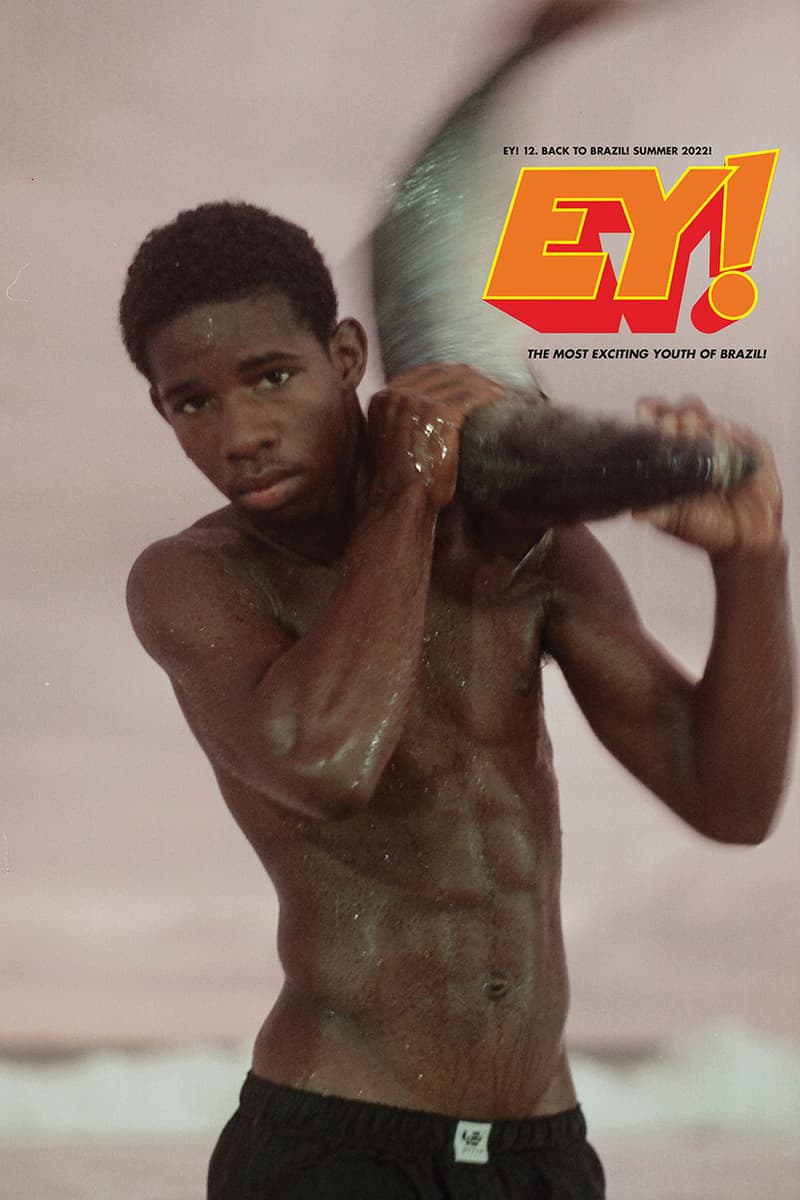 7 of 10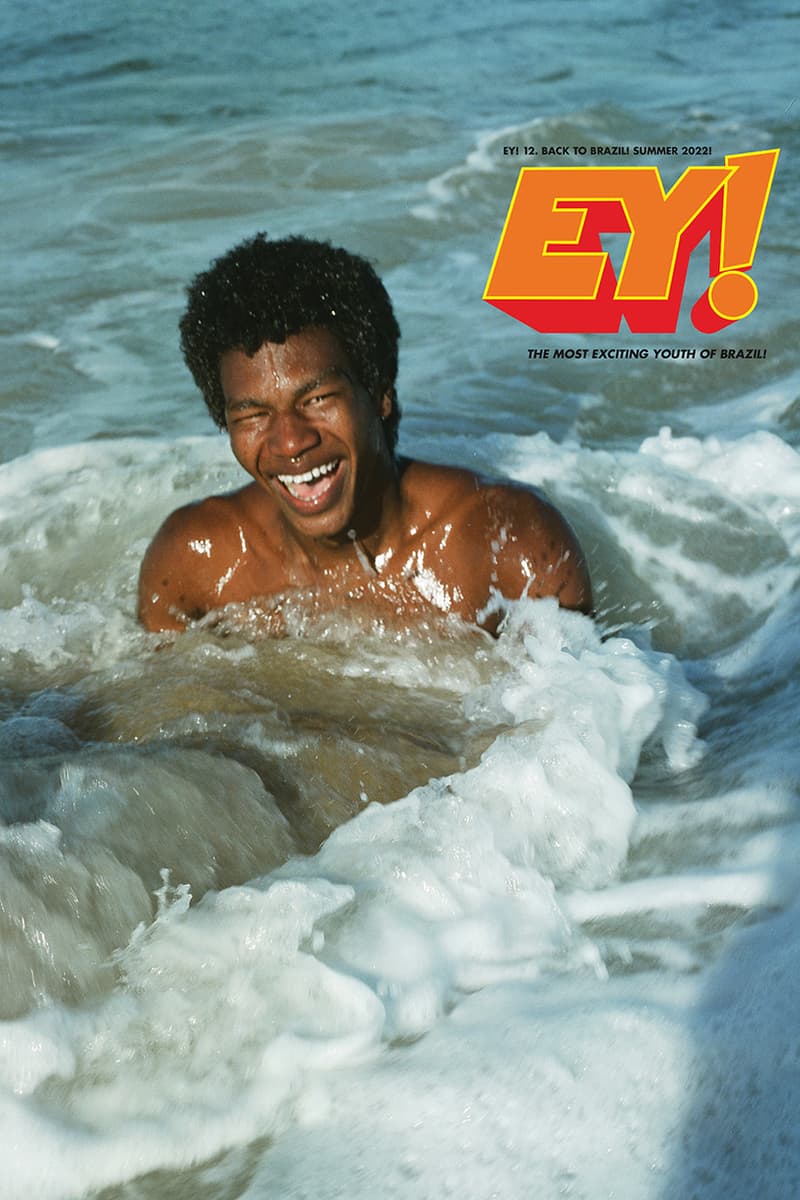 8 of 10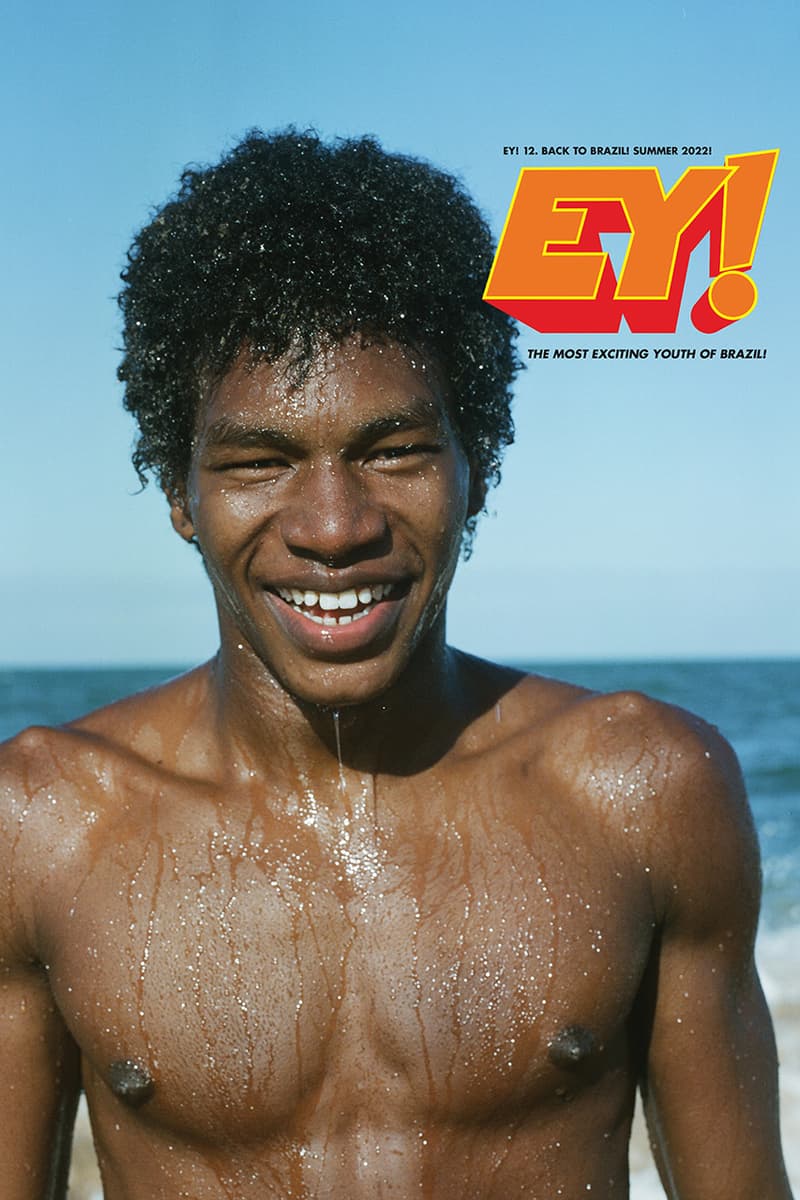 9 of 10
10 of 10
Unisex Swedish stalwart Eytys is back with its Summer 2022 issue of EY!, an unconventional calendar-format magazine that's been made in collaboration with the Spanish Editor Luis Venegas.
With images shot by the Paris-based Brazilian photographer Eber Figueira (the latest to join photographic contributors from the past such as Steven Klein, Alasdair McLellan, Kira Bunse, Walter Pfeiffer, Danielle Levitt, Karim Sadli and David Armstrong), EY! takes to South America in an issue titled "Back to Brazil!".
In EY!'s usual manner, the magazine is nostalgic, campy, kitsch and a real throwback to the '80s and '90s, celebrating teen culture through the lens of iconic titles such as Tiger Beat and Bravo. With this in mind, tabloid-like headlines pop out of the page with their bold fonts and bolder colors, while the imagery is candid and evocative, bringing to mind a spring break that sees teens find themselves away from the watchful eye of their parents. It's all studded with the latest Eytys collection, it too being a heady mix of nostalgia and youth culture, as models are seen wearing baggy denim pants, vibrant graphic T-shirts and more.
Max Schiller, the founder of Eytys, says, "A core part of Eytys' philosophy is to connect creatives around the world. Each issue of EY! has been an opportunity for us to do so. Our last issue of EY! featured Australia, and to let Eber Figueira capture Brazil on another side of the globe this time seemed like the perfect destination. For me, EY! is about portraying the coming of age moment in life. It is a very special period when people are at their most passionate and expressive. I find that very inspiring. As always, EY! doesn't exist in a digital format. I am very passionate about print. Unlike youth it is something you can hold onto, I like the idea of capturing something so momentary in a very permanent format."
To understand more about the magazine, Hypebeast spoke to EY!'s editor Luis Venegas who explained the creative process in further detail:
Hypebeast: What does EY! mean to you?

Luis Venegas: EY! is a limited edition print magazine that celebrates the energy of youth. Usually, if we're lucky, a time in our lives filled up with many exciting discoveries. Each issue is entirely devoted to a specific country or a city and they're monographic issues shot by one photographer only. I like EY! to be a mix of full splash page images and inconsequential quotes from the — mostly unknown — models featured, all in the tabloid's colorful bold graphic style. In a way it's a 'now and here' magazine but with a slightly nostalgic feeling, channeling in a way the energy of other mythical young magazines like Tiger Beat, Bravo, or Super Pop used to be years ago.

How did the issue come together?

The new issues have been done in collaboration with Eytys since 2020. They're EY! fans and I'm a big Eytys fan, so it's a match. Eytys' urban-young-fun style feels very EY!, so it's cool to collaborate on creating each new issue. Our relationship is quite simple: I have total control over most creative matters and they help to make it happen, sometimes just pushing a bit in order to do an exciting, unforgettable, collectible publication. It's a constant conversation, a total common commitment, and it works.

Why did you choose to spotlight Brazil?

I've never visited Brazil but can't wait to go! It feels very much like a very flamboyant country with exciting energy. That solely would have been a good reason, but also I've always very much liked the work of the great Brazilian photographer Eber Figueira. He had contributed to my Fanzine137 magazine before and I couldn't wait to have him shooting an entire EY! issue to celebrate his own beautiful country. Figueira's images for this issue are beautiful, dreamy and timeless, and I'm super happy with the results.

Why is it served in a calendar format?

Every time I start a new project or a new issue I try to do it a bit differently, changing its graphics, adding some new elements, and altering the usual perception of the project. In this case, I wanted to change the usual EY! format, guided by the 'timeless' feeling of Eber's photographs for this issue. As an avid printed publication [fan] myself, I have to admit very often I buy an exciting new issue of a magazine that I like, I see it, have it around for a couple of days and then it goes to my shelf… and who knows when I'll see it again.

With this hybrid between calendar and magazine, the new EY! issue can be hung on a wall so the publication remains so much more present in your life. That's the main idea. And the calendar pages are in fact just naming the months but not attached to any specific year or weeks or any other dates, so each calendar page is just a visual experience that can be repeated year after year after year. Do I make any sense?
Eytys' Summer 2022 issue of EY! "Back to Brazil!" is comprised of 40 pages and is limited to just 500 editions. It will drop imminently on the brand's website and in-store, as well as at select book and magazine stores around the world and on Luis Venegas' website.
For more groundbreaking fashion moments, check out JW Anderson's Pigeon Clutch Bag.