Eyedress Links Lucien Clarke and RealYungPhil for "2 HEADED GOAT" Video
Filmed in London, the punk-rap hybrid brings Clarke's first music feature and a motivational skit.
Premiering today, the "2 HEADED GOAT" video adds an energetic fusion of punk and rap sounds to Eyedress' expansive musical catalog. The motivational song, which was released under his A Good Life EP, is powered by features from pro skater Lucien Clarke and rapper RealYungPhil. Filmed on a trip to London, "2 HEADED GOAT" opens with a personal phone call from Clarke before the trio encounters a fictional goat energy drink.
Working with London-based director Jay Green, the video shoot was Eyedress' and Lucien Clarke's first time linking up. Apart from a fictional energy drink, the video isn't too different from their realities, as it was filmed on the streets surrounding Clarke's studio and his favorite skate spot at the "Viccy benches." After releasing the video for "2 HEADED GOAT", Clarke shares that it "feels wicked to be apart of this track with two incredible artists, it's like a new genre."
1 of 5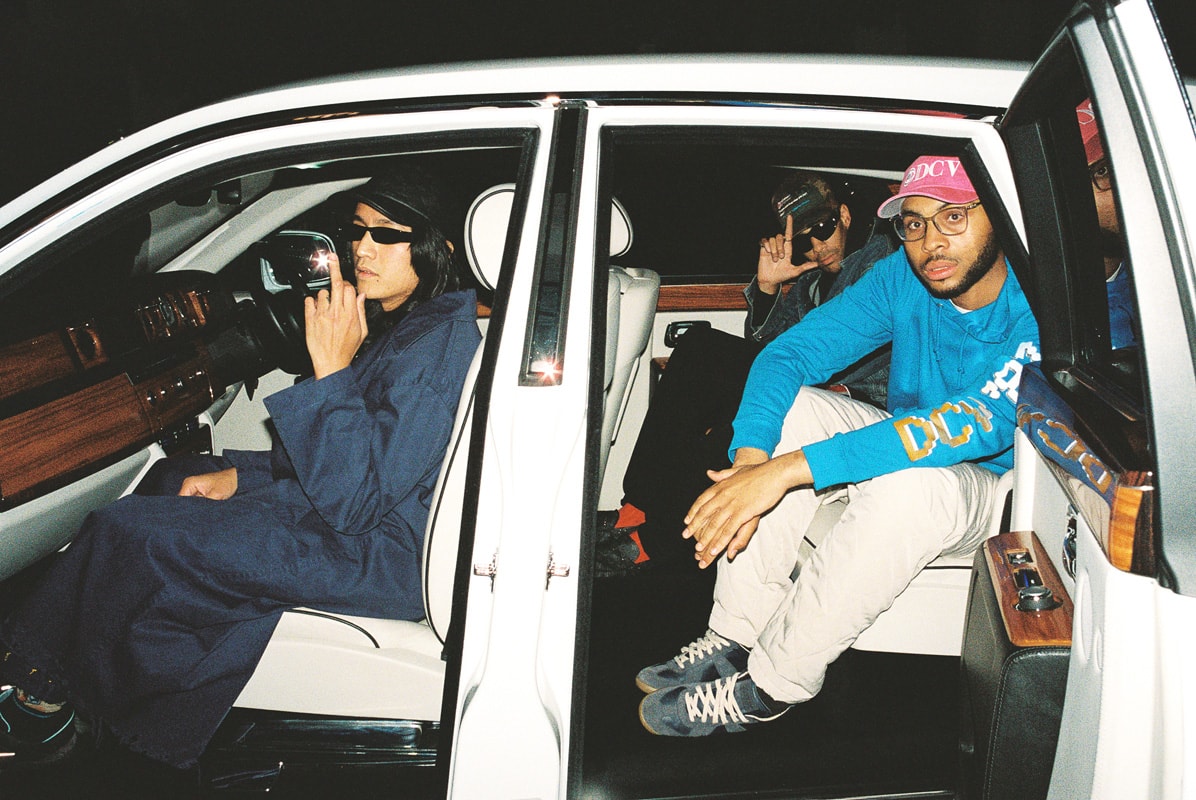 2 of 5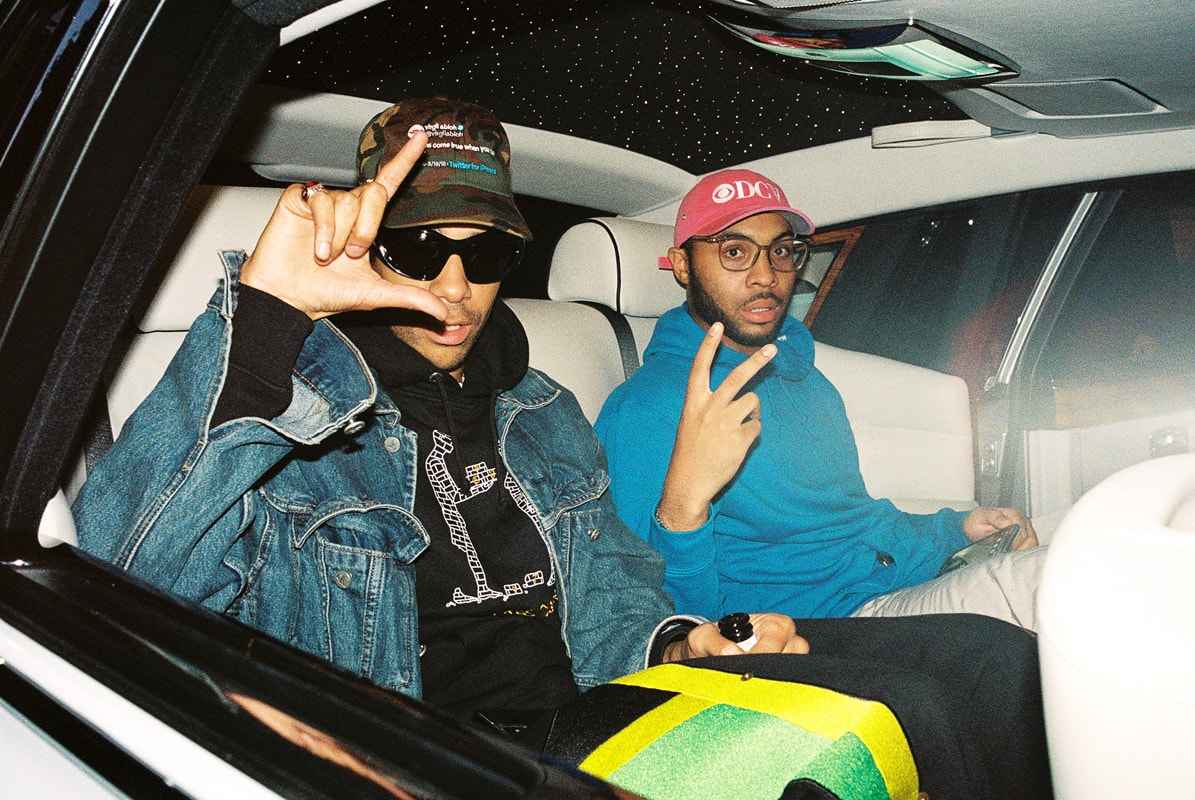 3 of 5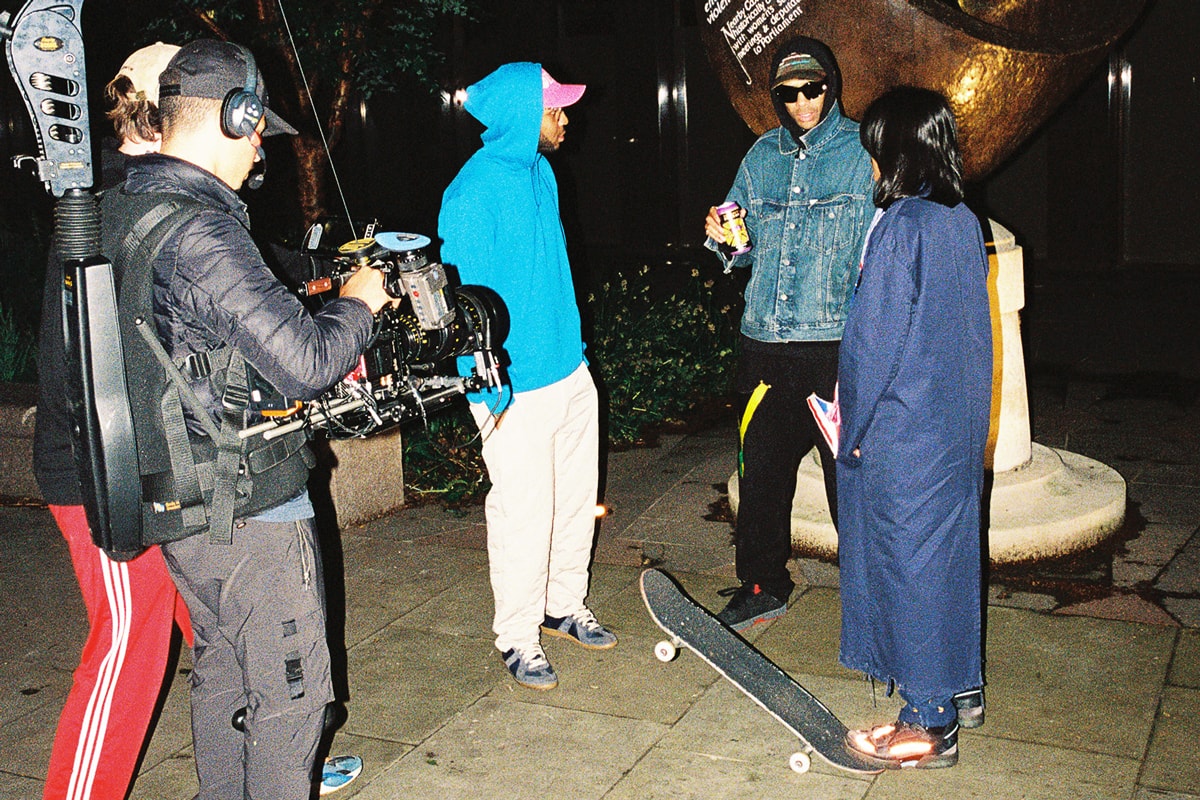 4 of 5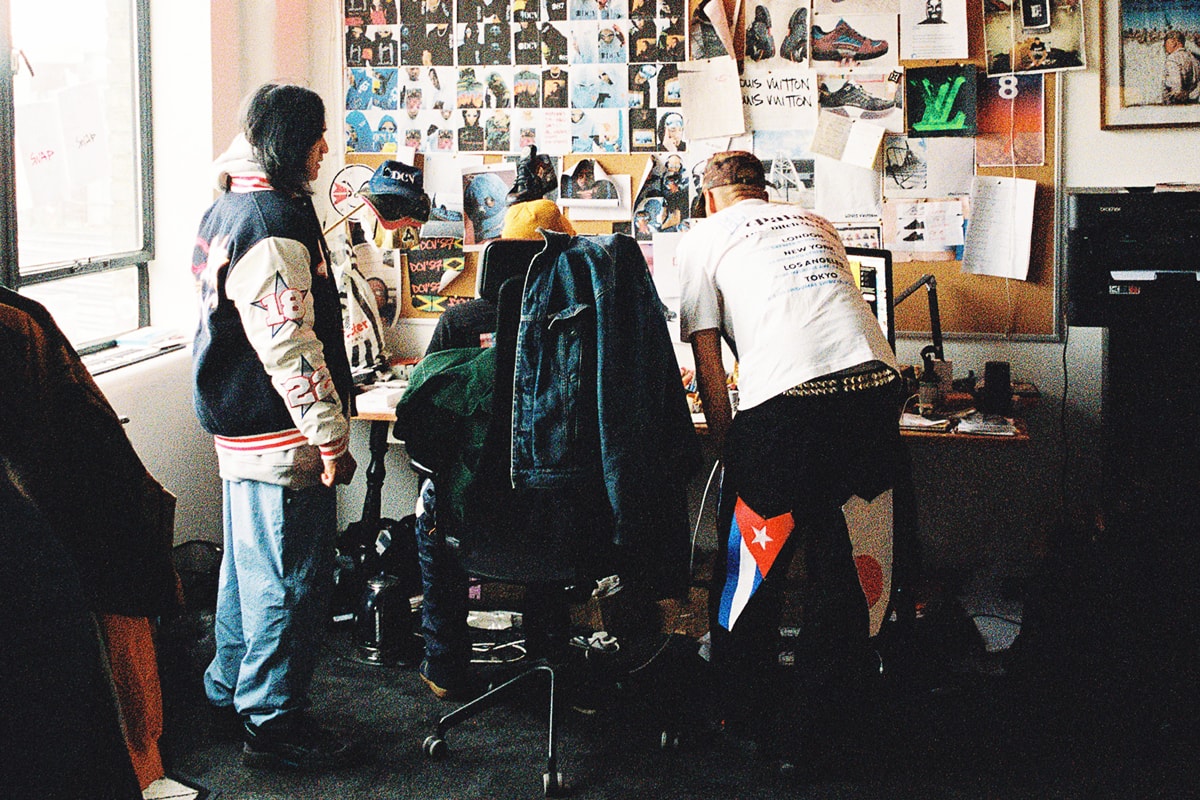 5 of 5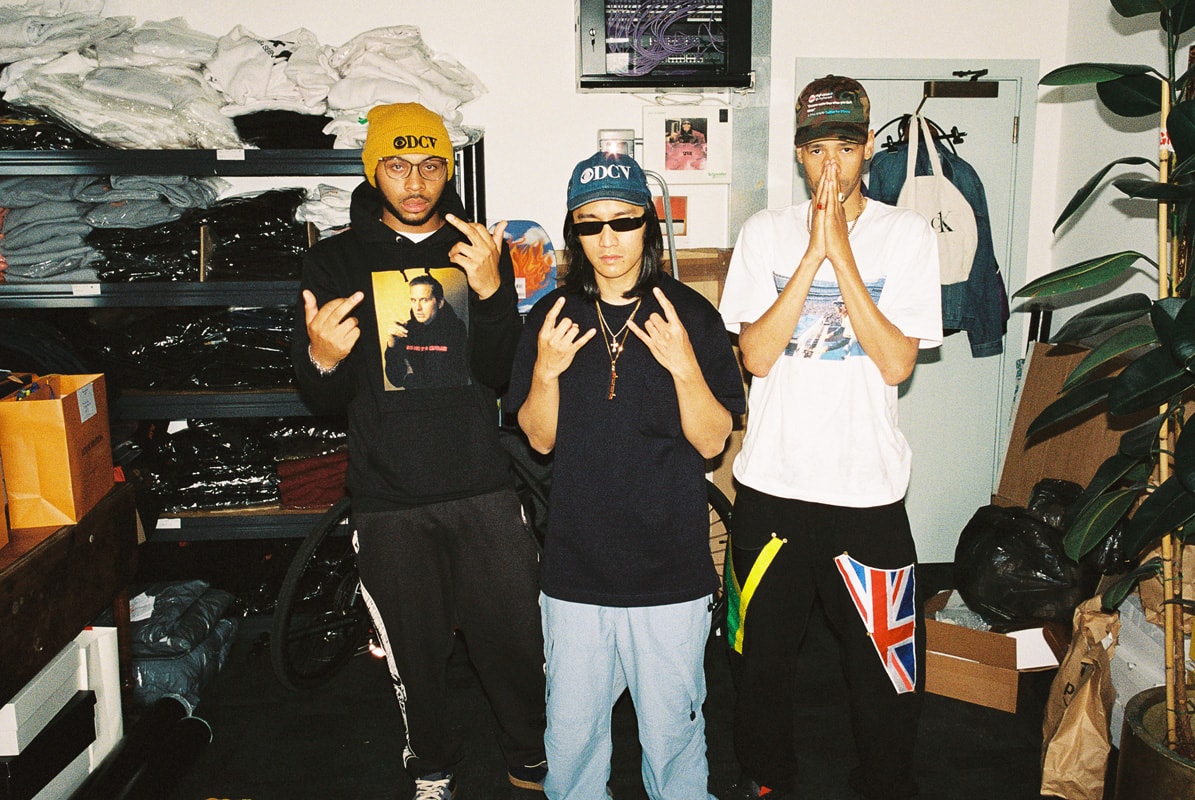 "The message I wanted to send was listen to your gut feeling, which we all need to do more of and knowing yourself" – Lucien Clarke
Drawn to the universal quality of Eyedress' music and his diverse range of sounds, "2 HEADED GOAT" marks Clarke's first musical release. Perhaps the motivational skit also prepared Clarke to hop on his first song, which captures each of their natural energies. "The message I wanted to send was listen to your gut feeling, which we all need to do more of and knowing yourself, knowing there is only one of you ever" adds Clarke. With these artists representing what it means to be the greatest of all time in their own styles, the song brings an "anti establishment" twist on rap lyrics about getting money.
Eyedress' high speed guitar sounds can still be recognized in the background of the song, as well as references from him and RealYungPhil about the painful experience of when a friend passes away. "There's definitely a lot of pain and anger in this track, but we did our best to calmly deliver that without having to scream," says Eyedress, "but it's still punk where you can play this and get down in the moshpit."
View this post on Instagram
Find some summer motivation by watching the new video for "2 HEADED GOAT," and pre-save Eyedress' upcoming FULL TIME LOVER album, which is releasing on August 26. To see more flicks from his epic London trip, Eyedress has also released a zine with photographer Razy Faouri that's available now on his website.
For more of the latest music releases, check out the Deluxe Edition of 'Weight of the World' from Maxo Kream.