Maxo Kream Dives Even Deeper Into His Feelings on Deluxe Edition of 'Weight of the World'
Containing new features from Anderson .Paak, Benny The Butcher and more.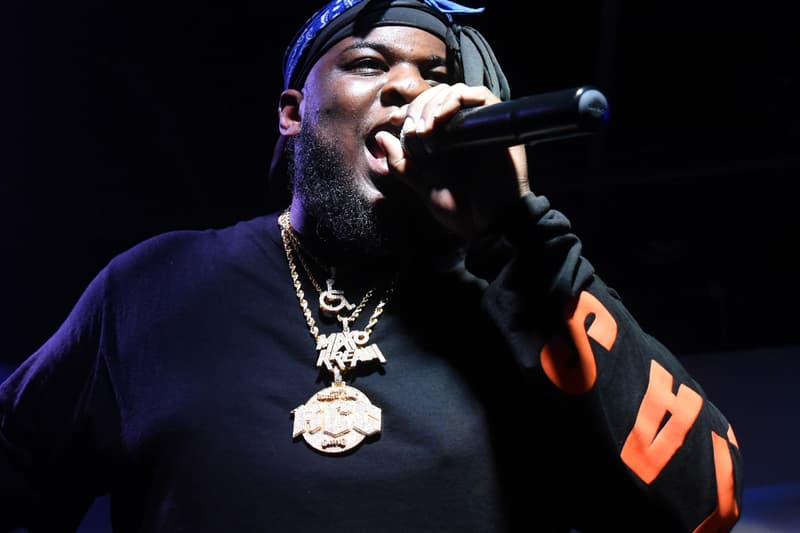 Texas-native rapper Maxo Kream dropped his intricate and accomplished LP, Weight of the World, in October. Today, over six months later, Kream has returned with a deluxe version of the project, offering fans more tracks to delve into.
True to its title, the album hears the rapper explore the heavy weight of the things over which he has no control, from a death in his family to a friend's lofty bail price. In the deluxe edition, Kream continues his journey of introspective exploration across six new songs.
Among these tracks, three of which he put out earlier, are new features from Anderson .Paak, Benny The Butcher and Babyface Ray.
On "The Vision," Kream and .Paak team up for the bouncy delivery of rap musing on achieving what they set out to, set against a steady and rhythmic beat.
Meanwhile, "In Juices" takes a faster turn, with Kream and Ray spitting bars about fellow rappers in the industry and the harder aspects of the music industry lifestyle.
Stream Maxo Kream's Weight of the World (Deluxe) everywhere now.
In other music news, Ella Mai and Roddy Ricch contemplate lost love in the new "How" music video.