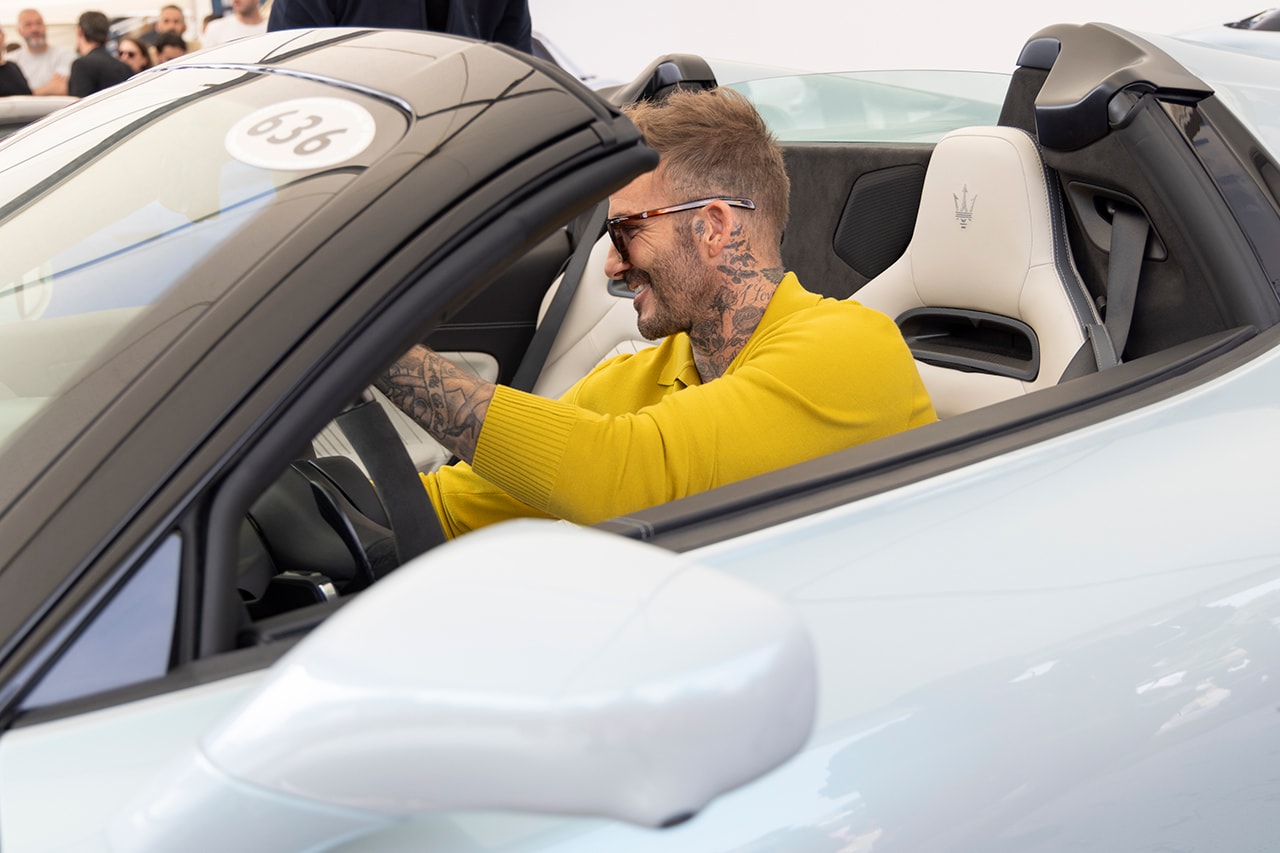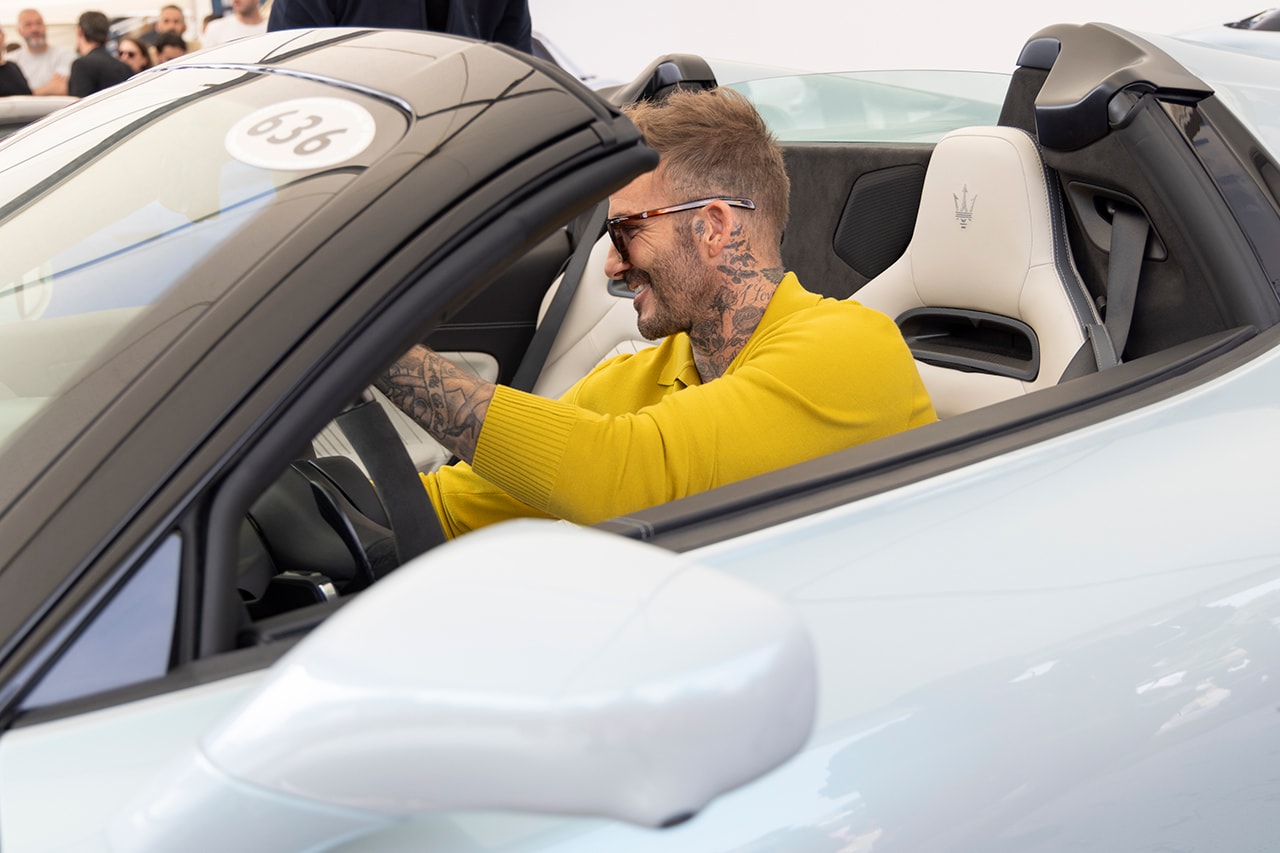 David Beckham Debuts New Maserati MC20 Cielo in Exhilarating Goodwood Festival Experience
Exhibiting its innovative spyder-meets-coupe design.
Presented by Maserati
The new Maserati MC20 Cielo made its dynamic debut at Goodwood's 28th Festival of Speed, taking the famous First Glance Run racetrack where new models are often premiered. With a passion for Italian design and automotive innovation, Maserati calls on global brand ambassador David Beckham to experience the spyder sports car at the auto-lovers event.
Developed at the Maserati Innovation Lab and produced at its historic plant in Modena, the MC20 Cielo spyder is made in Italy just like its revolutionary F1-derived V6 Nettuno engine, offering a perfect mix of sportiness and luxury.
In its state-of-the-art design, the brand combines the best parts of the coupe with an updated electrically retractable rooftop that drops down in a record-breaking 12 seconds – affirming its street-to-sky 'Cielo' name. The exciting advancement innovates a panoramic roof from a smart glass that can be switched from clear to opaque with Polymer-Dispersed Liquid Crystal technology, aiming to give drivers the chance to feel at one with their surroundings.
Retaining the best-in-class specifications of the MC20 super sports car, the Cielo doesn't compromise on performance. Its sturdy handling and torsional stiffness is backed up with its V6 engine, which drives five different modes at the switch of a button including in GT, Sport, Wet, Corsa and ESC Off. Going from 0-100km/h in approximately 3 seconds, it challenges the thrill of driving with its new open air quality.
As part of the Cielo's complete holistic experience, comfortability plays a key part in its design as the interior of the spyder supercar – including its roomy cargo space – remains the same. Giving an added 'wow' factor, Maserati includes wing-like butterfly doors giving easy access into the cabin while showing off the carbon fiber cockpit and completely unmasked front wheel. Each high-tech element of the design comes together to compose an automobile with equal parts power and functionality.
Maserati unveils a new three-layer metallic edition known as Acquamarina. The colorway is available as part of the Maserati Fuoriserie customisation programme, as well as an optional High Premium Sonus faber audio system specifically designed to fit the unique acoustic and positioning needs of the spyder cabin, ensuring an all-round sensory experience in any condition.
The new Maserati MC20 Cielo is available to buy now. To find out more, head to Maserati's website.