Dior Demanding $100,000 USD From Valentino for Hampering Business
A dispute brought on by a recent couture show.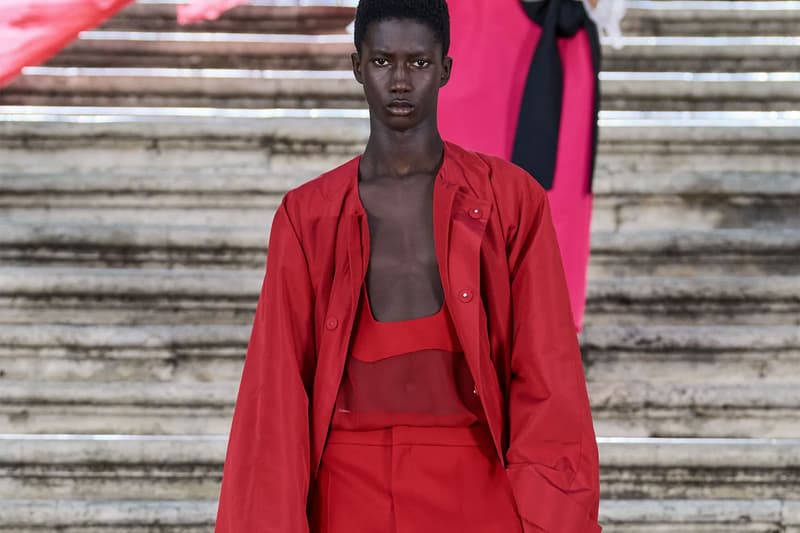 Last week, Valentino held its Fall/Winter 2022 couture show to share Creative Director Pierpaolo Piccioli's latest creations for the luxury fashion house. Taking over Rome's Spanish Steps, the showing drew an audience of celebrities and a sizeable crowd of onlookers. The presentation has now caught some heat for causing a disturbance for the retailers in the neighboring area, most notably a Dior flagship.
According to reports, a complaint has been launched against Valentino by the Retail Manager of Christian Dior Italia. In a letter directed toward Valentino, Dior is currently requesting compensation of €100,000 EUR (approximately $101,000 USD) from Valentino, demanding that the compensation be paid in 15 days.
It is important to note that Valentino attained the necessary permits to hold its fashion show on the Spanish Steps and sent out an official letter to neighboring retailers that "guaranteed foot traffic to the stores." Though Dior notes that said foot traffic was "not reflected in any way" on the day of the show. Adding that business was "hampered," as customers were "refused access and blocked at the barriers" and that its store "remained empty and could not operate from the early hours of the afternoon."
Citing its lost "proceeds are [significant]," the letter ends by noting that if the sum is now paid within the mentioned 15 days, it would "adopt all the necessary measures to protect its rights."
In case you missed it, Kanye West was recently hit with a $400,000 USD unpaid fashion rental lawsuit.