Nendo Creates Guesthouse and Gallery from Long Concrete Corridors
A minimalist's dream in the heart of a Japanese forest.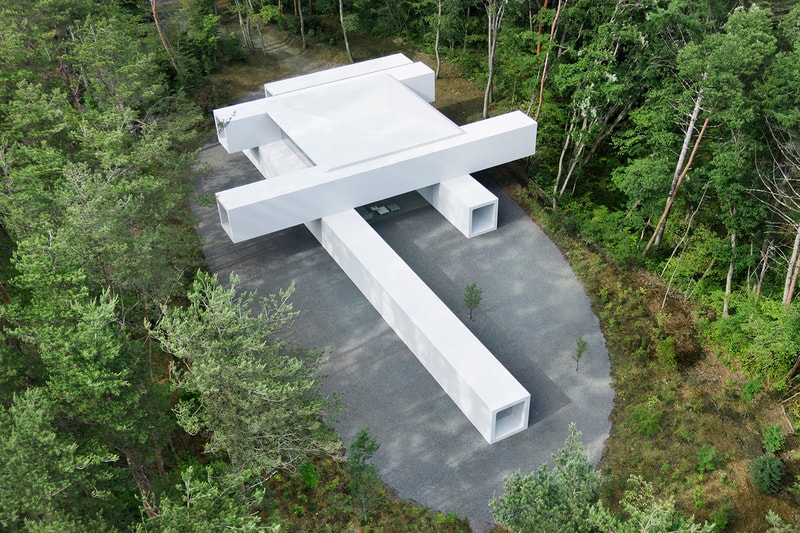 1 of 12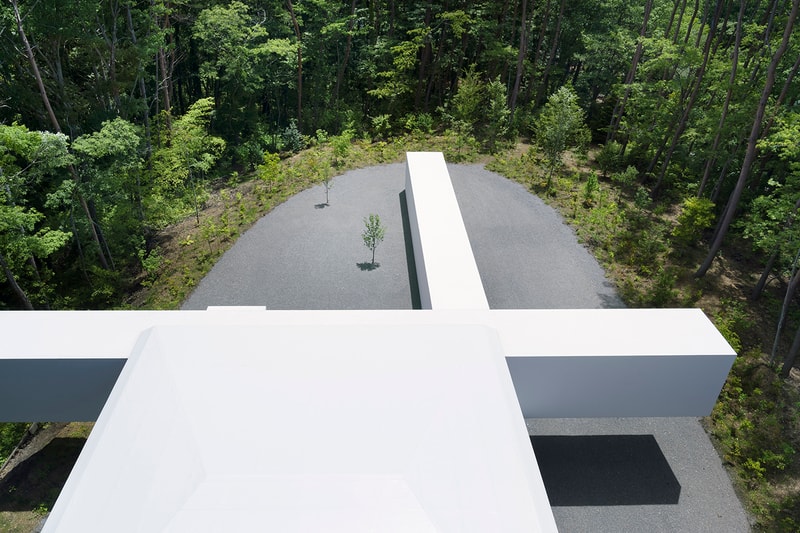 2 of 12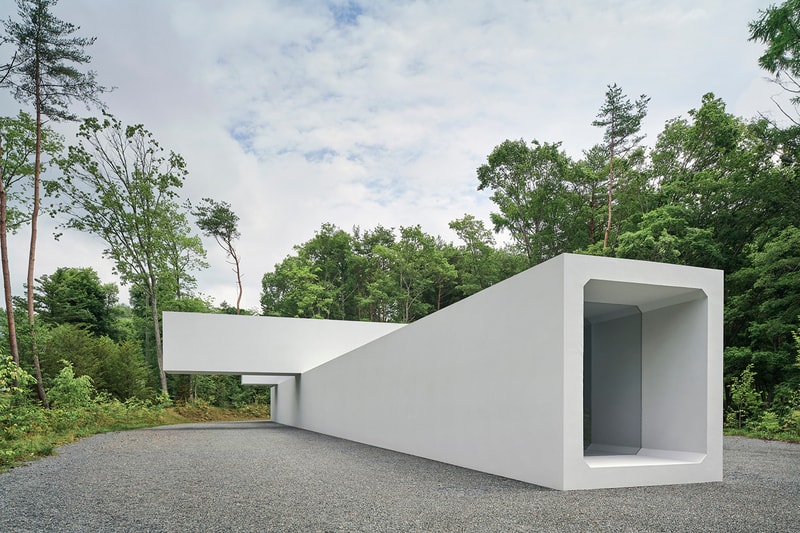 3 of 12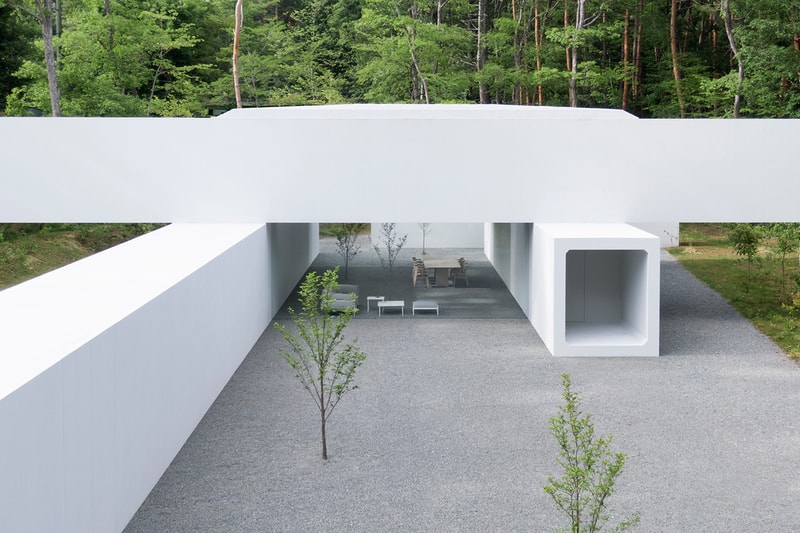 4 of 12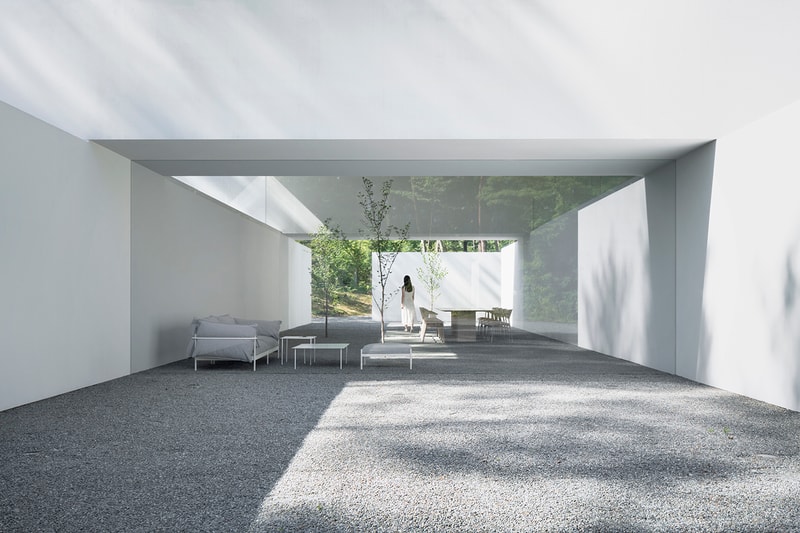 5 of 12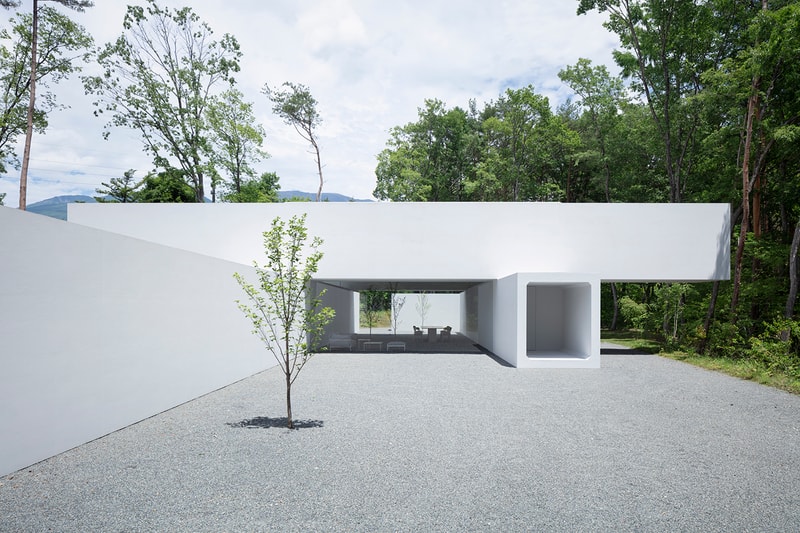 6 of 12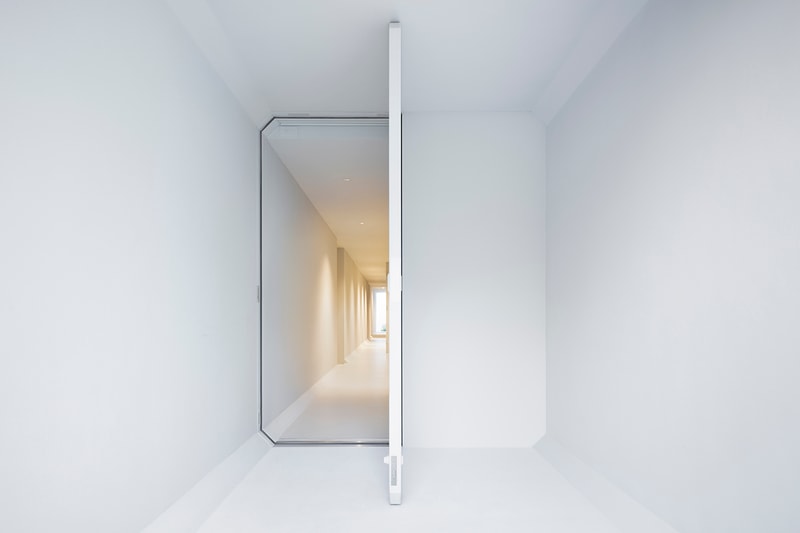 7 of 12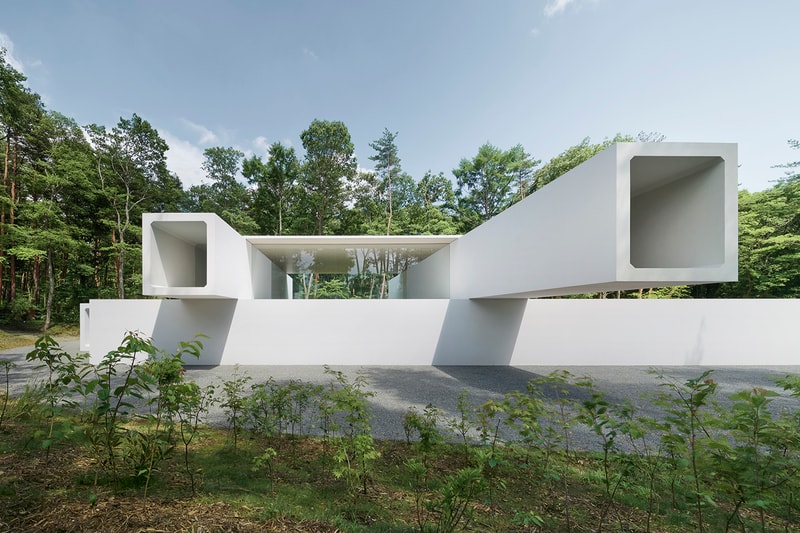 8 of 12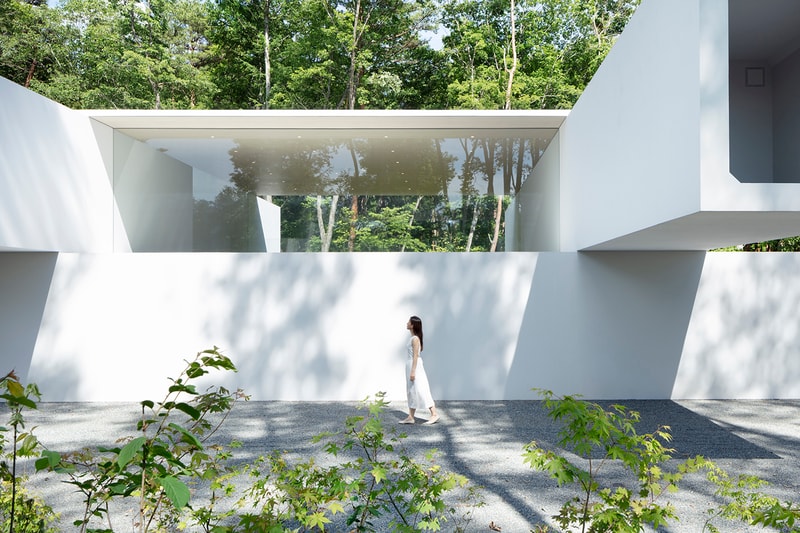 9 of 12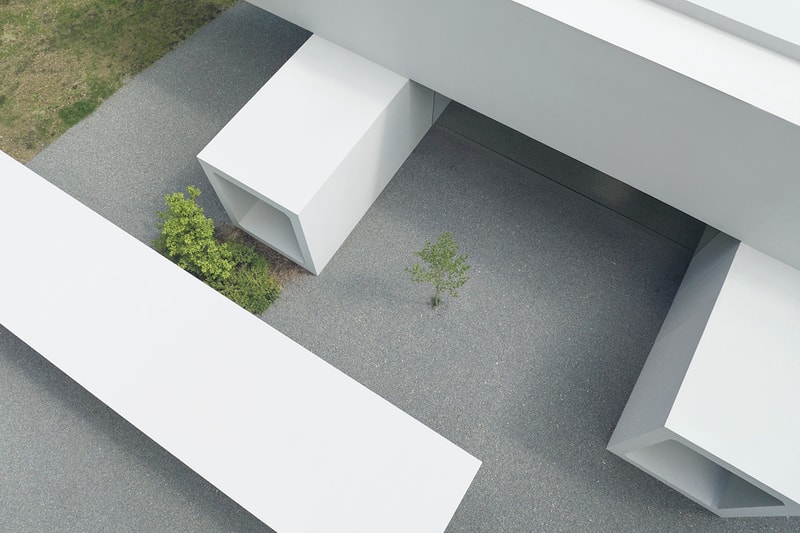 10 of 12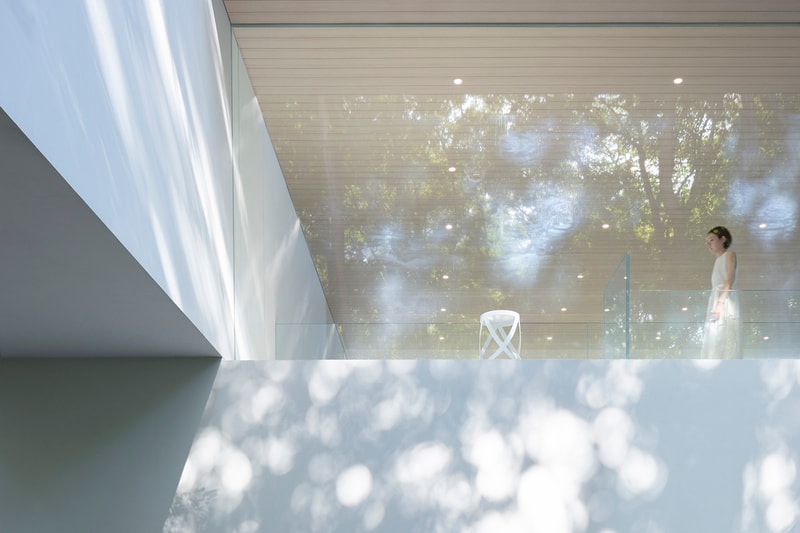 11 of 12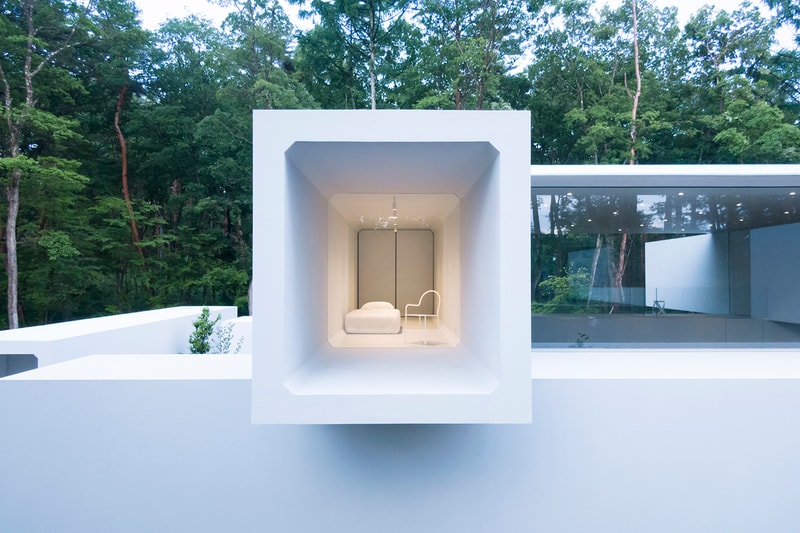 12 of 12
Nendo has created a snaking tunnel in the woodland of red pine trees, which serves as a guesthouse and an archive for displaying furniture and artwork.
Located in Miyota – a town in the Nagano Prefecture of Japan – the "Culvert Guesthouse" has seen Oki Sato's firm create an entirely new building in the forest. It is made up of four stacked corridors, which are conjoined by a flat roof. Rather than drawing from aesthetic cues, the design has been inspired, in part, by modern engineering feats, which make such architectural endeavors possible in the present day. "The resulting space is less architectural, but rather a project that combines civil engineering concepts with product design details," the Japanese firm says.
One of the spaces within the guesthouse is home to a narrow, 40-meter-long storage room, with two further archival spaces close by. As the owner's collection grows, it is envisaged that more tunnels will be added to accommodate the objects, furniture, and artwork in their possession. Above the storage floor is space for the kitchen, toilet and bathroom – the latter of which features a deep bath looking out onto the surrounding natural landscape. As you head up again, there is a compact bedroom and a study.
1 of 11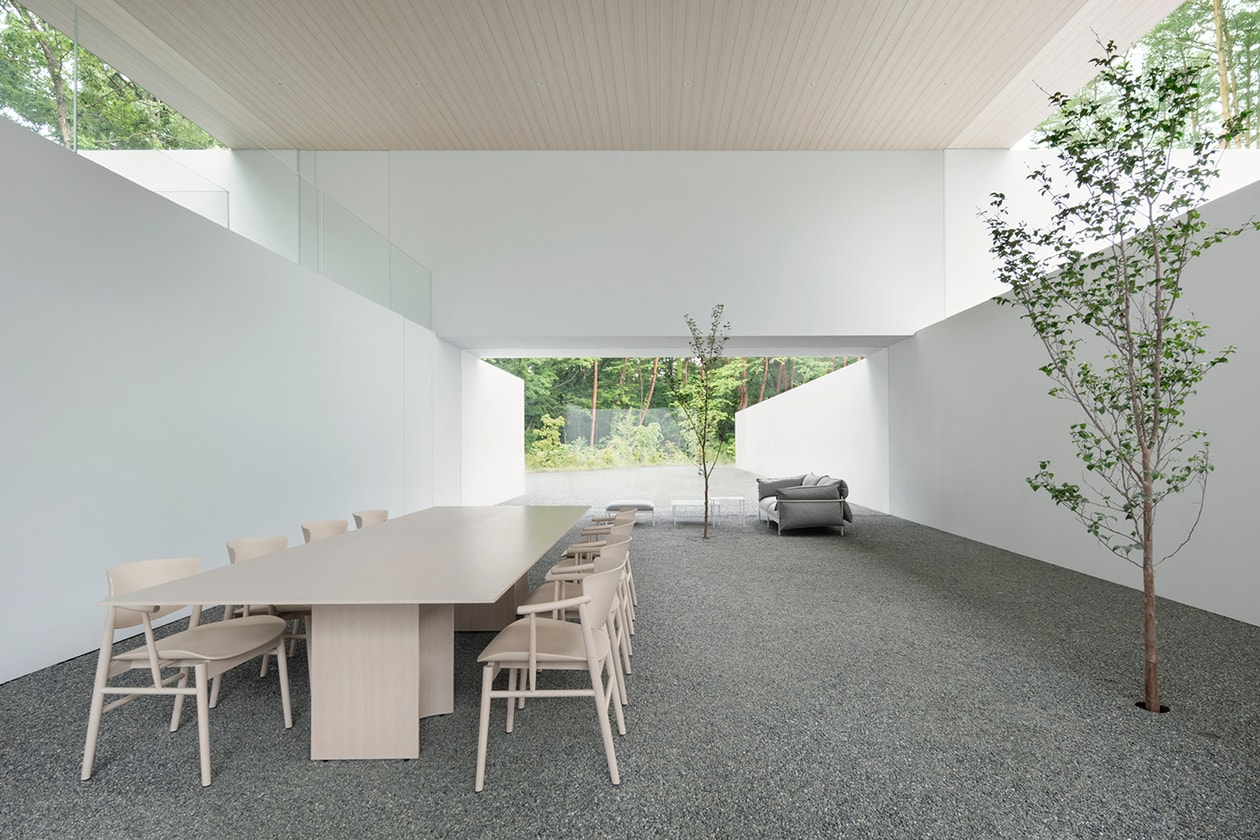 2 of 11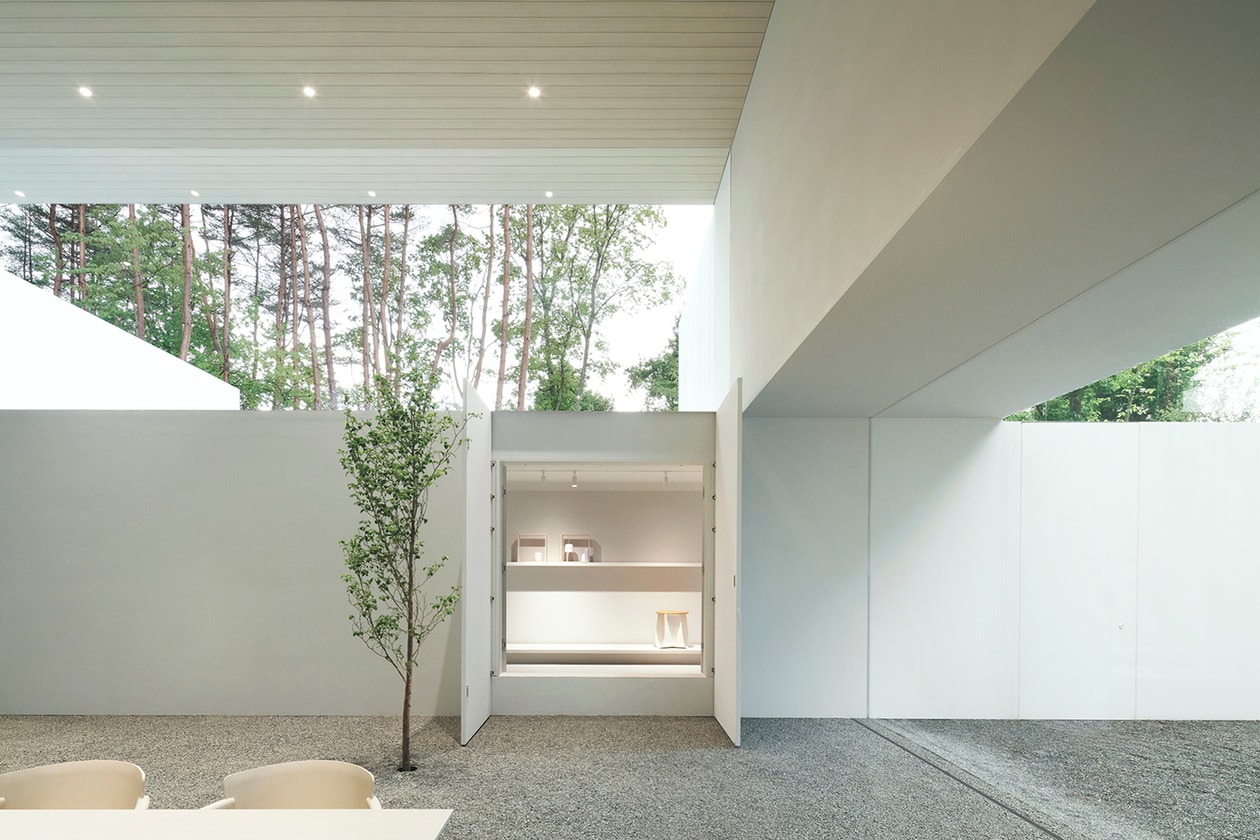 3 of 11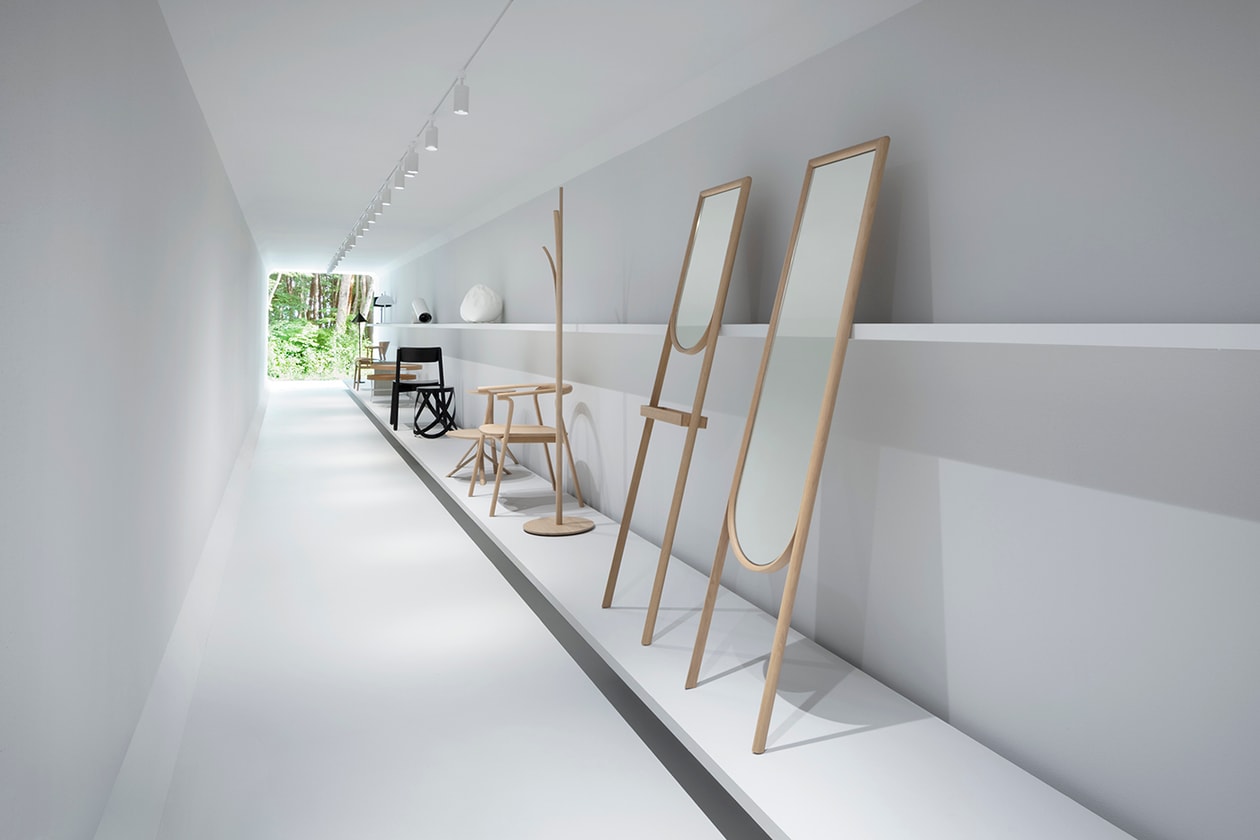 4 of 11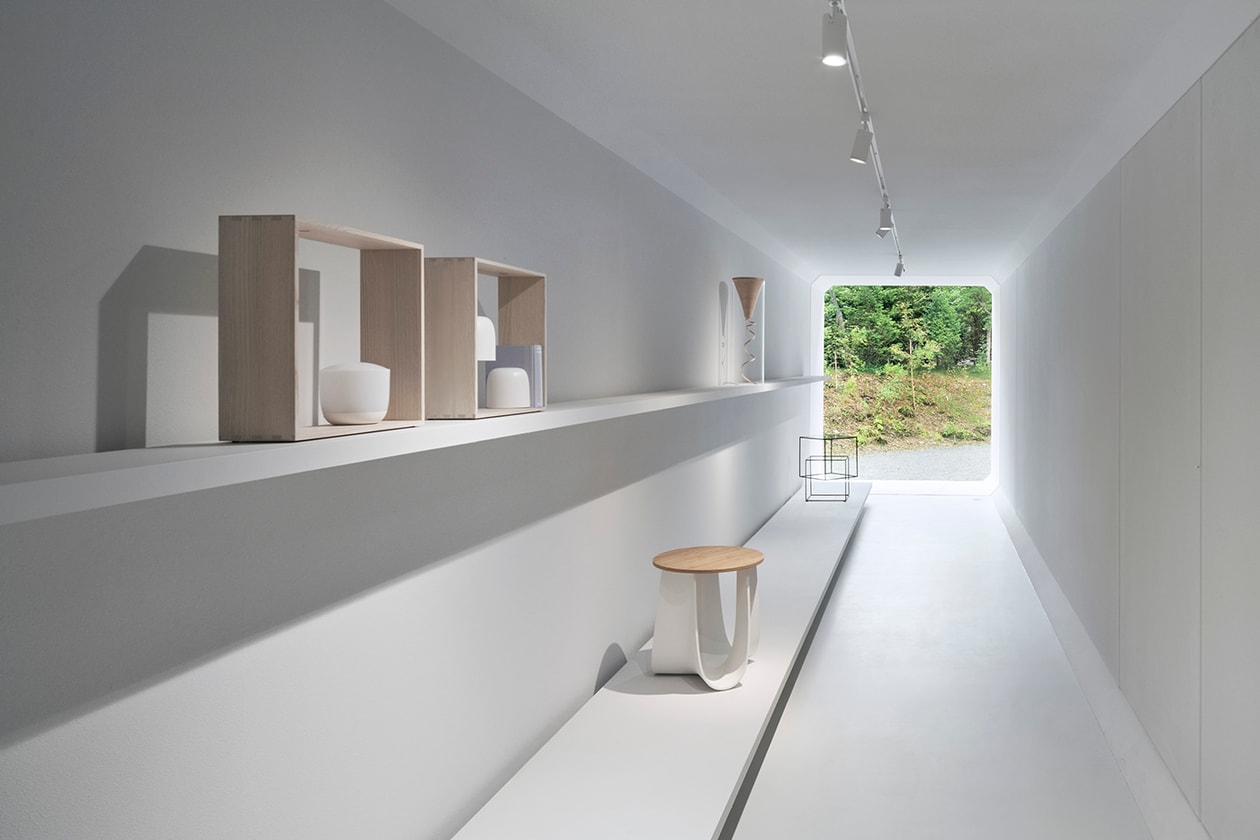 5 of 11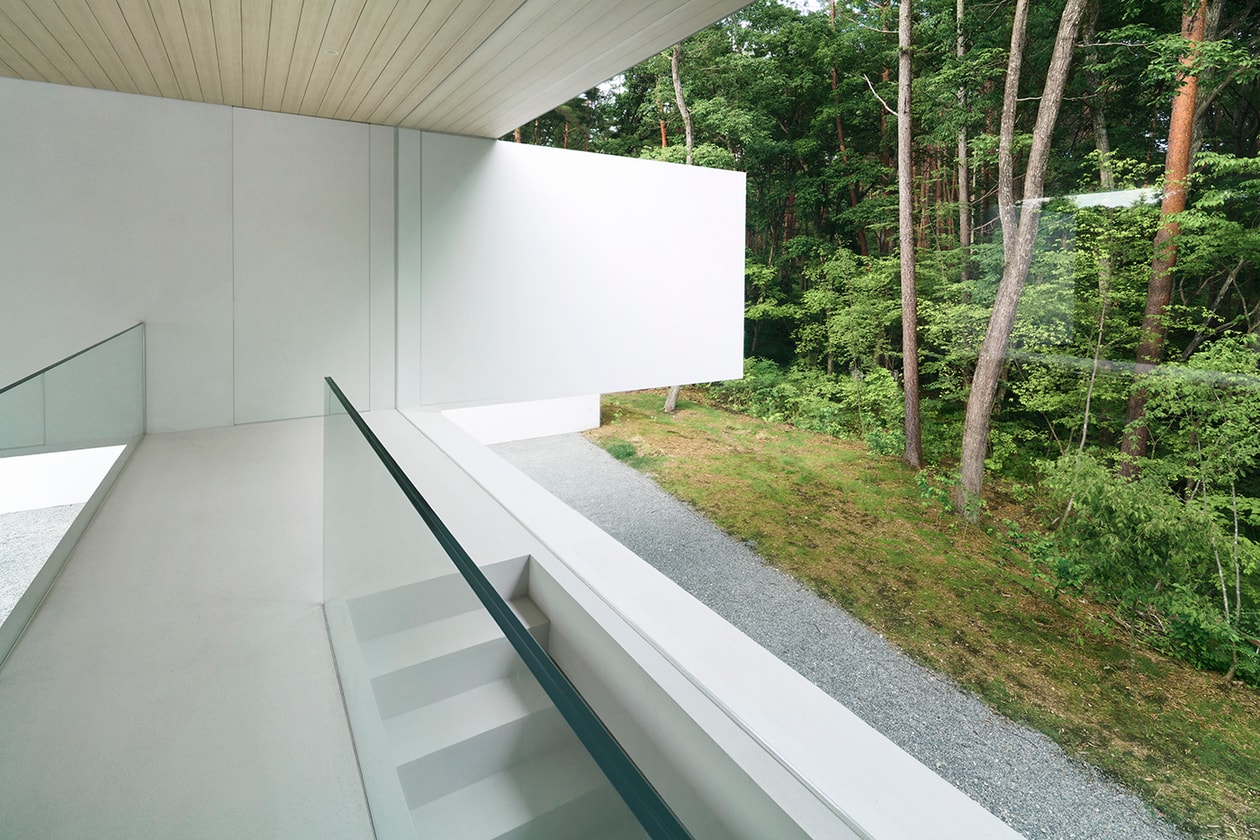 6 of 11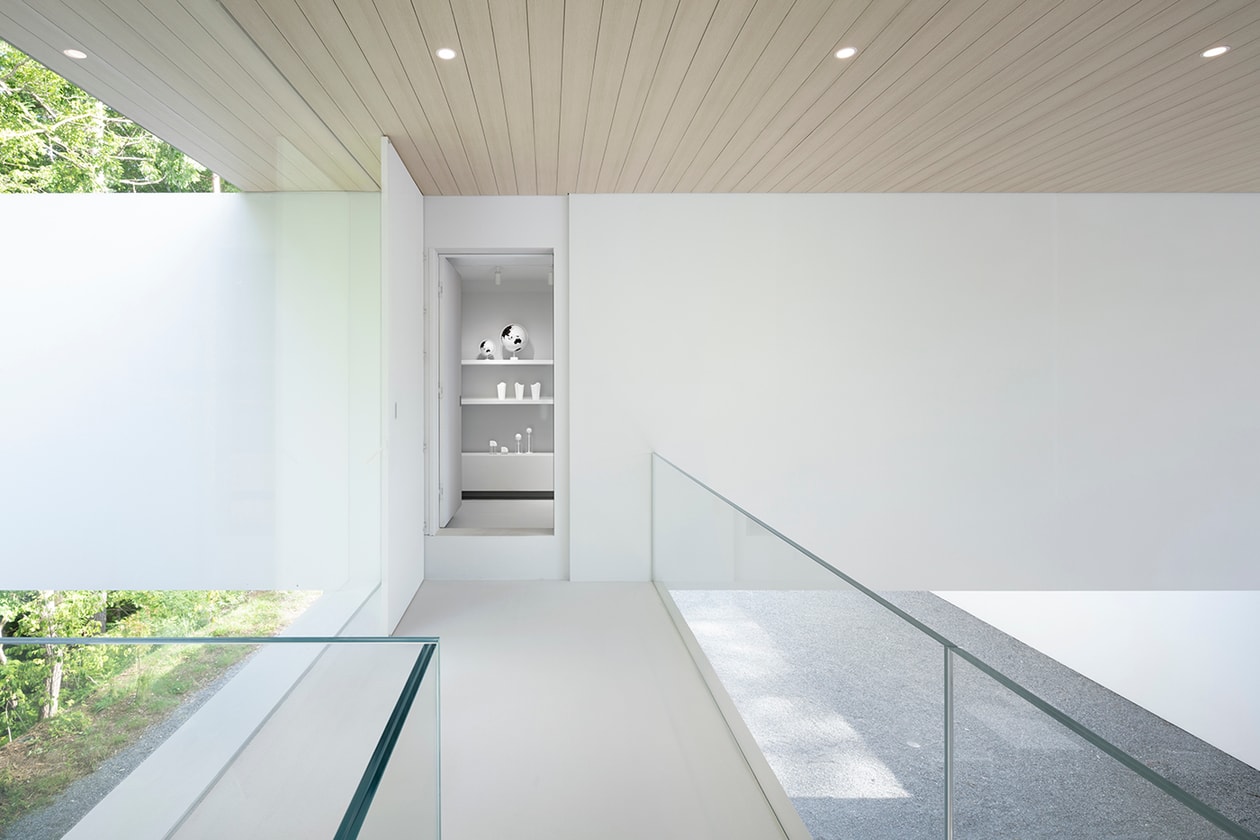 7 of 11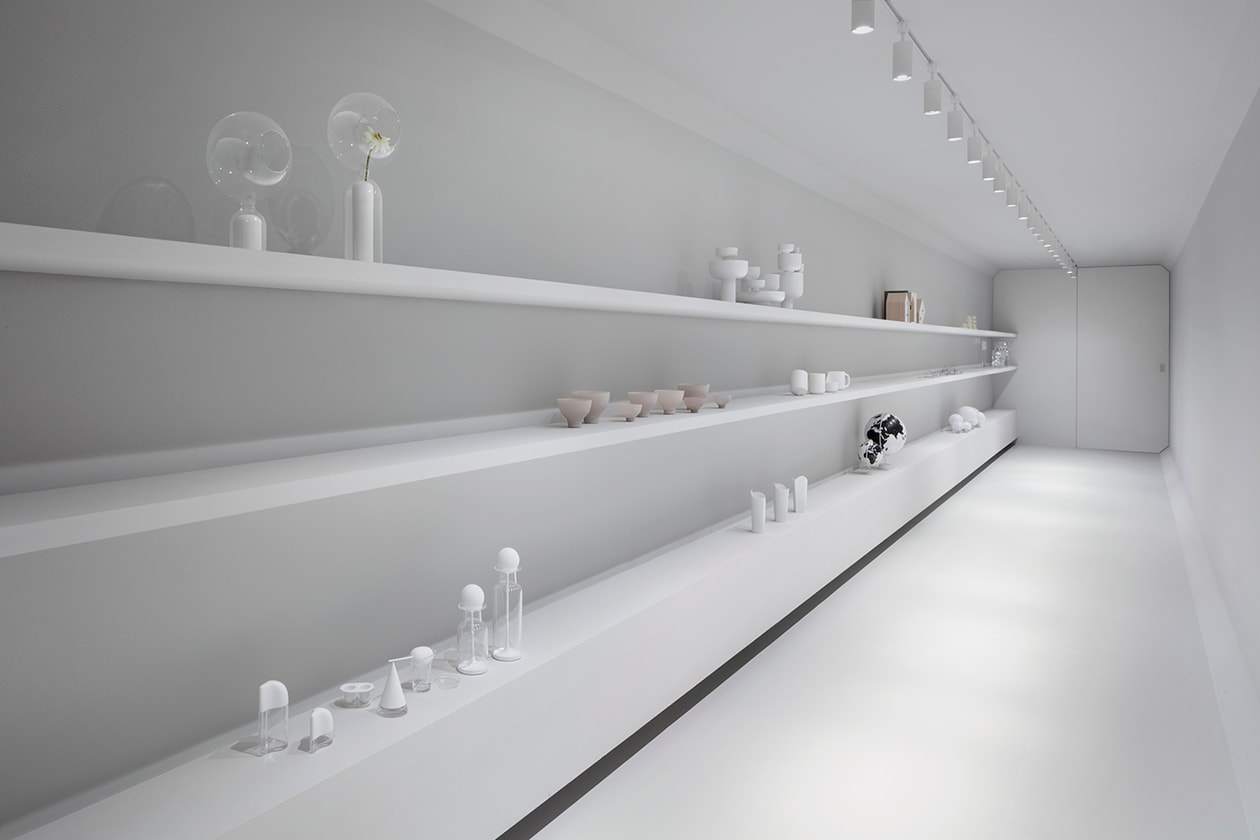 8 of 11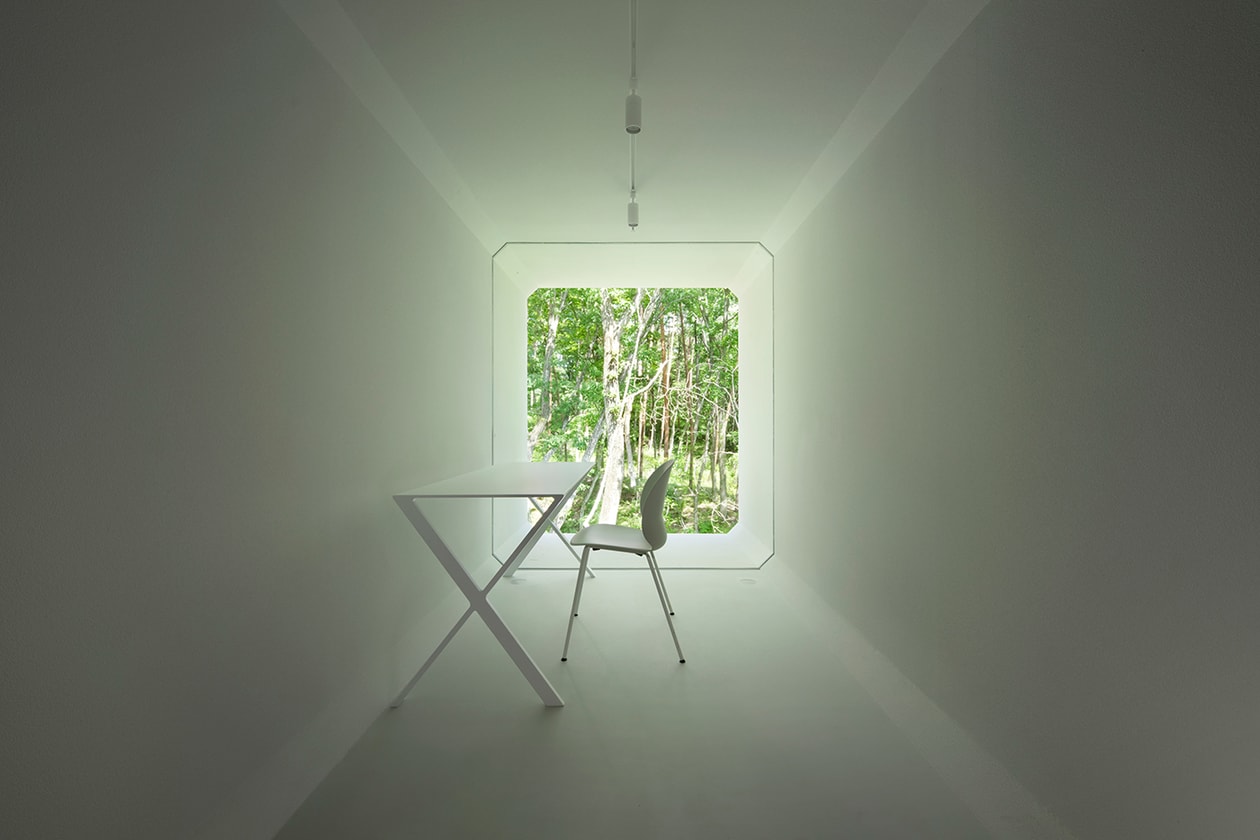 9 of 11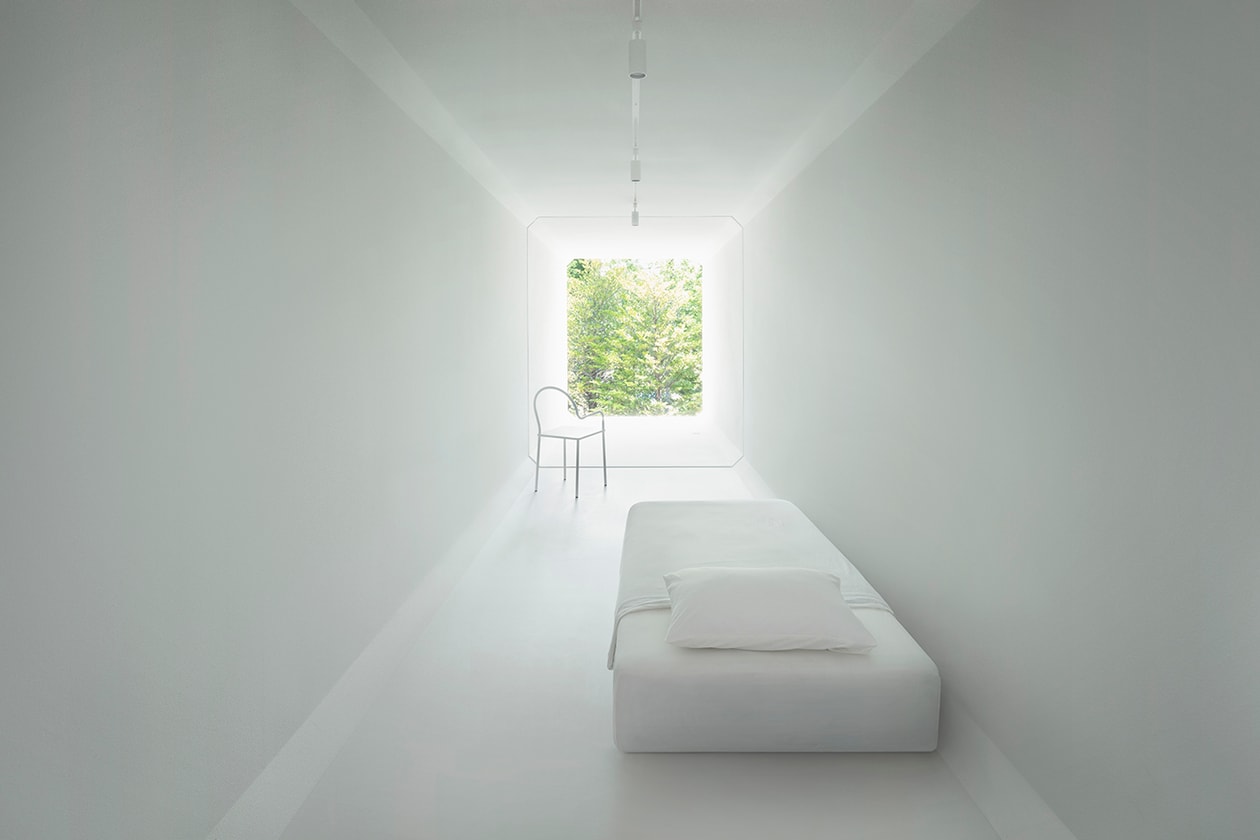 10 of 11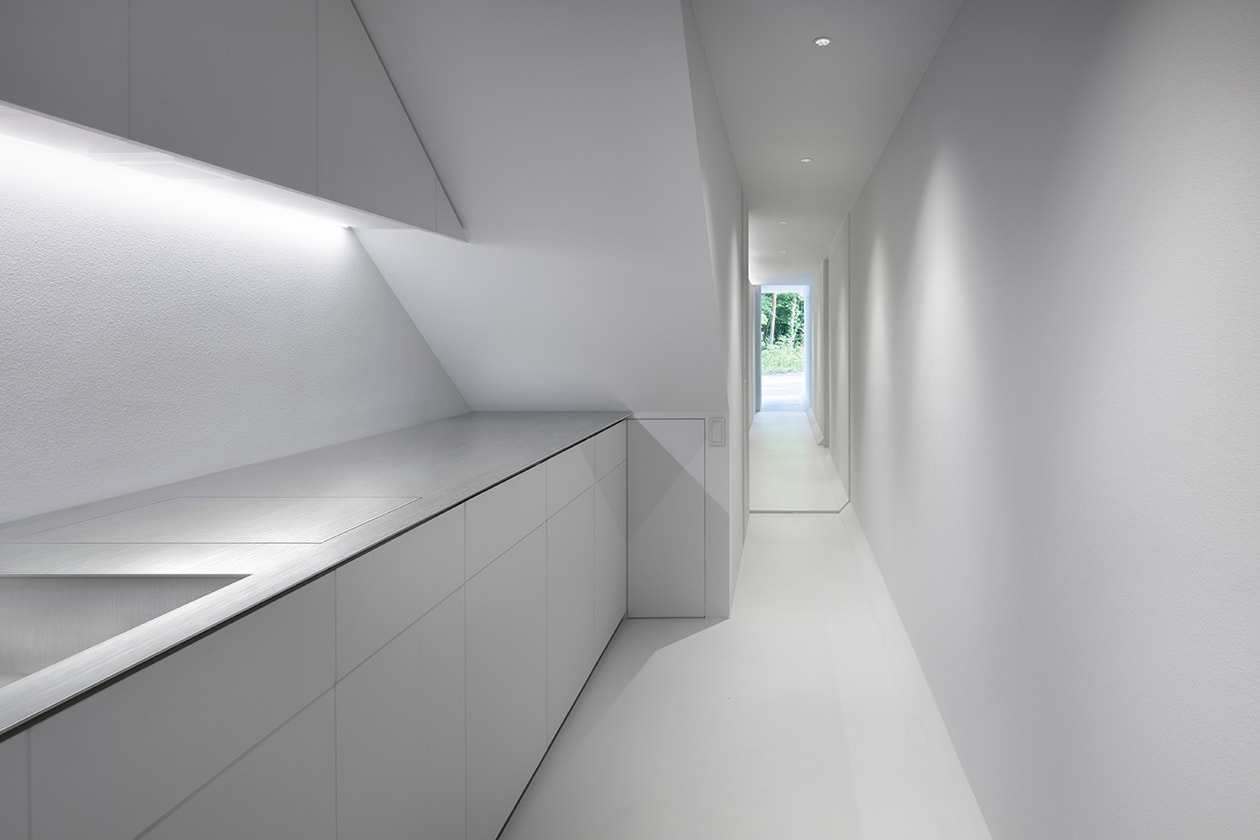 11 of 11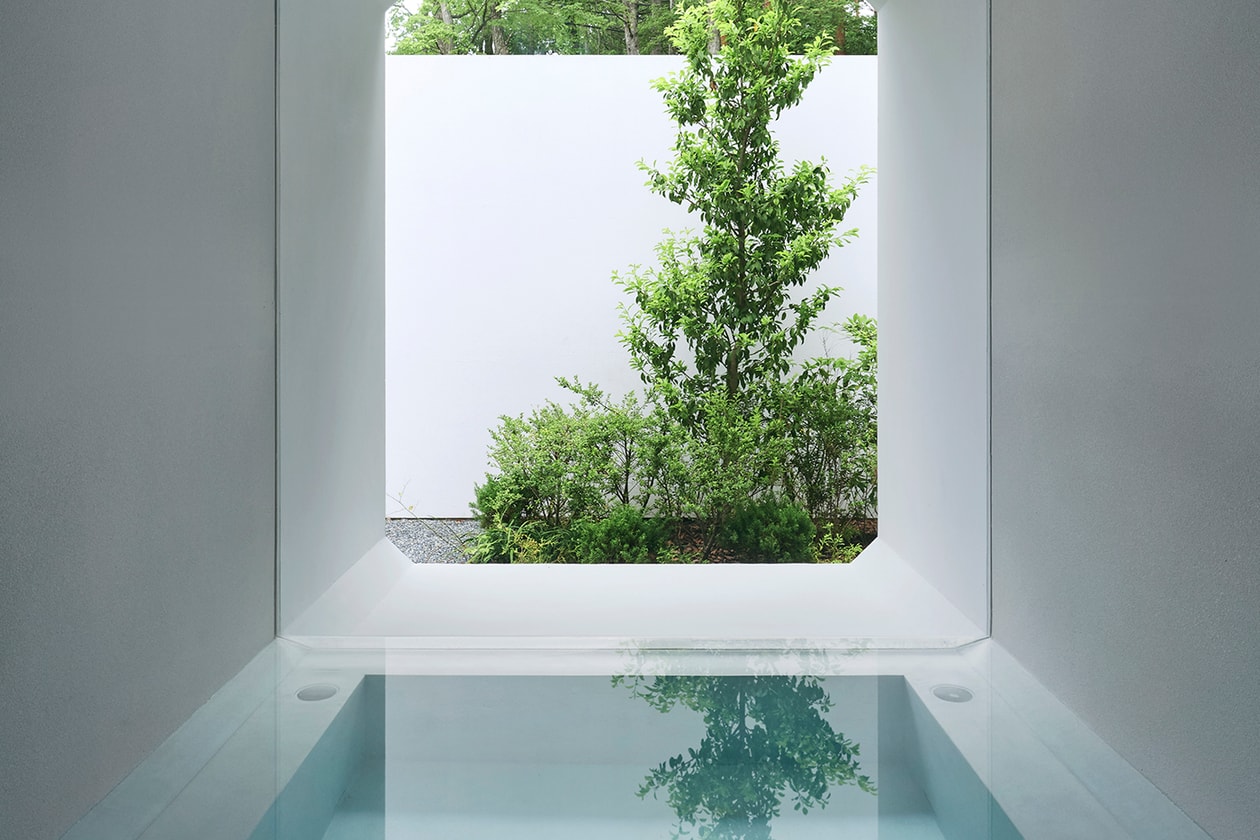 In terms of its interior design, the space is minimal to the nth degree. Whitewashed walls reflect the light brought in through windows spanning the entire openings at the end of the tunnels. Door handles are custom-designed to be invisible, and window frames are hidden to ensure a cleaner than clean look. Gravel and planting used around the property's exterior have been brought inside to the ground floor. To make it comfortable to walk on, indoors, the ground was coated in resin before the stones were poured on – reducing movement but negating the effect of a glossy finish.
Take a look around both the interiors and exteriors above, and check out the new Apple store in London's Knightsbridge.