Nike's Newest "Boob Robot" Takes a Step Forward in Innovative Sports Bra Technology
Introducing the soft tissue robot, "Brabot."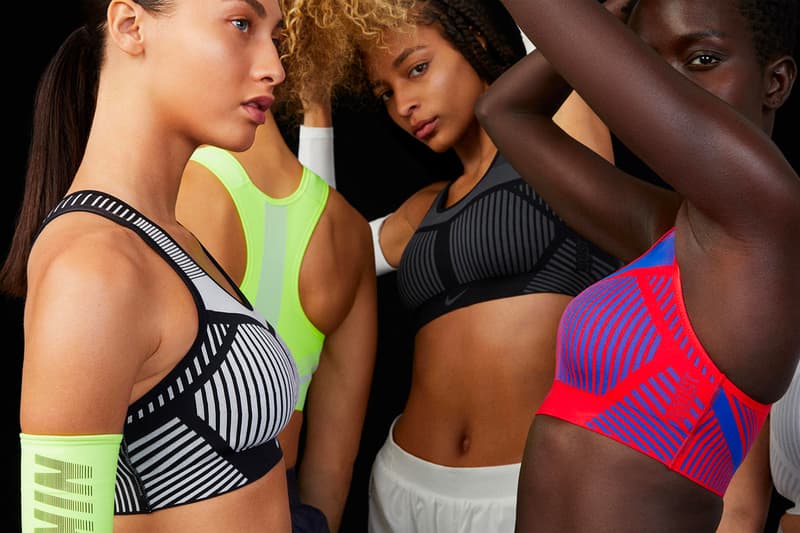 Coinciding with Nike's 50th-anniversary celebration and the launch of Future 50 of Her event in Los Angeles, the sportswear giant has announced a new innovative sports bra technology slated to change the game.
Nike continues to make strides in its women's apparel, first introducing a plus-size range up to 3X in 2017. In line with its inclusivity mission, Nike has also developed a new technology to ensure inclusive sports bra sizing is available for all women. The company's latest invention is a soft tissue robot named "Brabot." According to Independent, the sports bra technology "is designed to mimic the tender tissue of breasts, which allows makers to accurately test different sports bra styles and maximize comfortability." In addition to the "Brabot," Nike has also developed a "thermoregulation mannequin" called Hayley – a robot that sweats in order to test its products.
As per Well + Good, the invention of the "Brabot" and Hayley, Nike is expanding its knowledge on the female body using AI technoogy and dynamic three-dimensional measurements to cohesively capture the female form. Dr. Bridget Munro, Nike's women's research directo reassures, "We know more about the female body than ever before. Our investment in women's research, sport science technology, and data visualization give us the ability to better understand her needs and create the best products possible for her."
During the Future 50 of Her event in Los Angeles, Nike confirmed that it is expanding its product offering in terms of size ranges for its leggings and sports bras. In terms of sports bras, the brand is offering more than 70 cup sizes and customers are able to choose between three different levels of support. Since "Brabot" mimics soft tissue, it means that the robot can be a stand-in alternative for models of various sizes through data viualization that accurately measures ranges of curves, heights and weights. The new technology also allows Nike to better understand how the "bra affects her breast tissue, where she sweats and gets hot, how she moves, her movement efficiency, where she experiences discomfort, how she feels." The new invention continues Nike's ethos of designing products for movement for everyone.
View this post on Instagram
Elsewhere in NASA's Hubble Space Telescope has caputrd a "hidden galaxy."