Formula 1 Scripted Series With Driver Daniel Ricciardo in Development at Hulu
The streaming giant is currently searching for a writer on the project.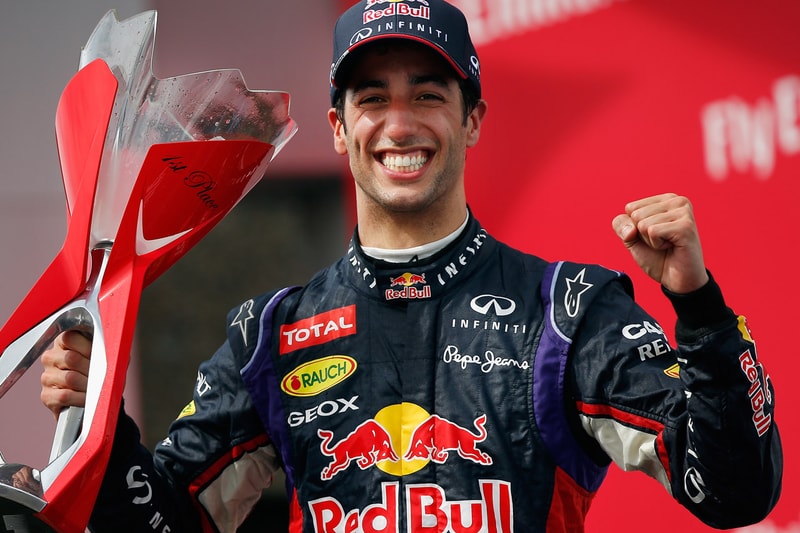 Hulu is partnering with driver Daniel Ricciardo to create a scripted series on Formula 1 racing, according to The Hollywood Reporter.
The streaming giant has not yet revealed details on the forthcoming project's logline, though it is known that the search for a writer is currently underway and that each episode will be 30 minutes long. The series, which does not yet have an official title and remains in its early development stages, is a product of Lionsgate Television as well as Marty Bowen, Wyck Godfrey, Phoebe Zimmer and Sydney Title of Temple Hill. Ricciardo, who races on behalf of McLaren and has won eight Grand Prix races, will executive produce the series.
Hulu's F1 series marks the latest TV and film project to explore the racing domain, following Apple's acquisition of a Formula 1 feature starring Brad Pitt in a bidding war and Netflix's recent NASCAR comedy series The Crew, which received one season. Additionally, Apple also secured a documentary film on F1 racer Lewis Hamilton.
Stay tuned for more information Hulu's scripted Formula 1 series with Daniel Ricciardo.
Elsewhere in entertainment, Chris Hemsworth has said he is not ready to retire his role as Thor yet.