Meet Far From Home, Manchester's Streetwear Label Looking To Take Its Angolan and Portuguese Roots Global
The family behind the brand talks heritage, influence, passion for local communities and more.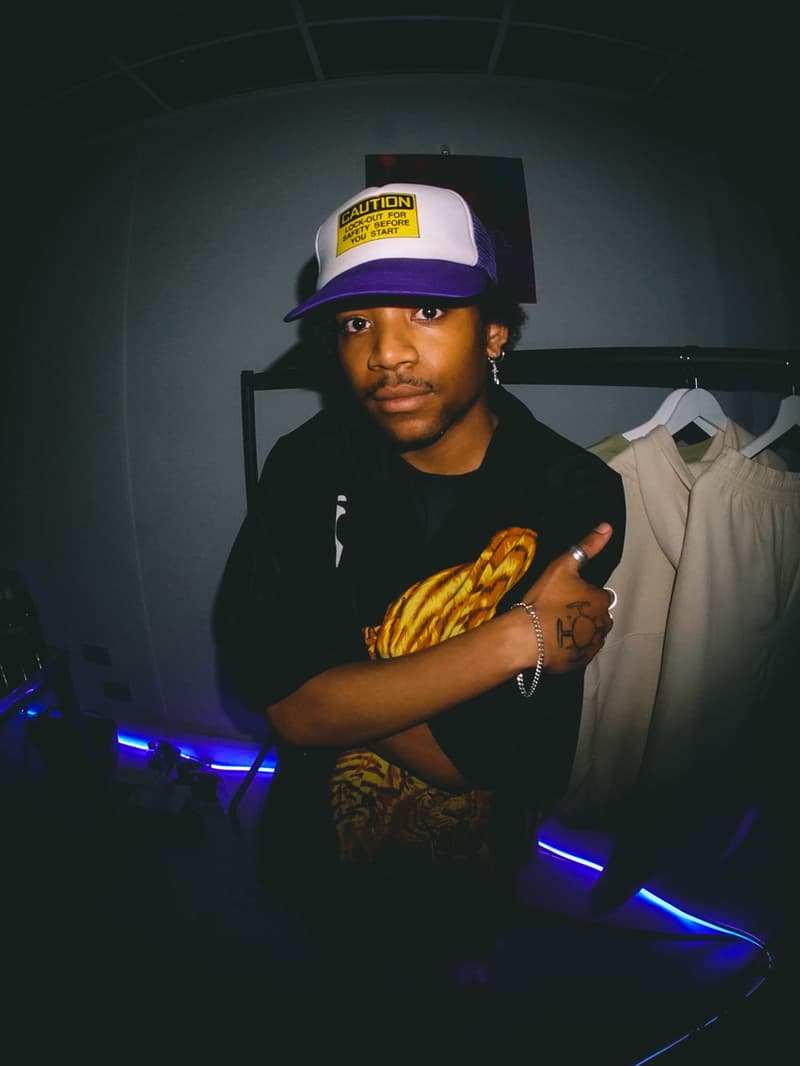 1 of 3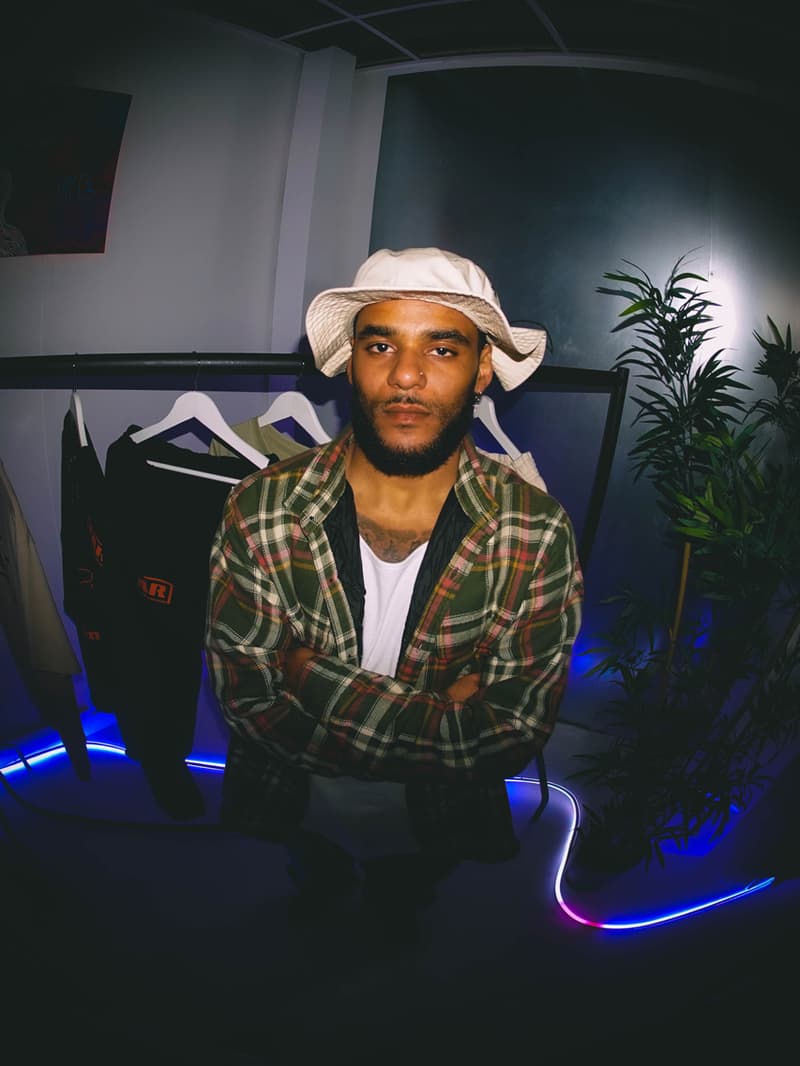 2 of 3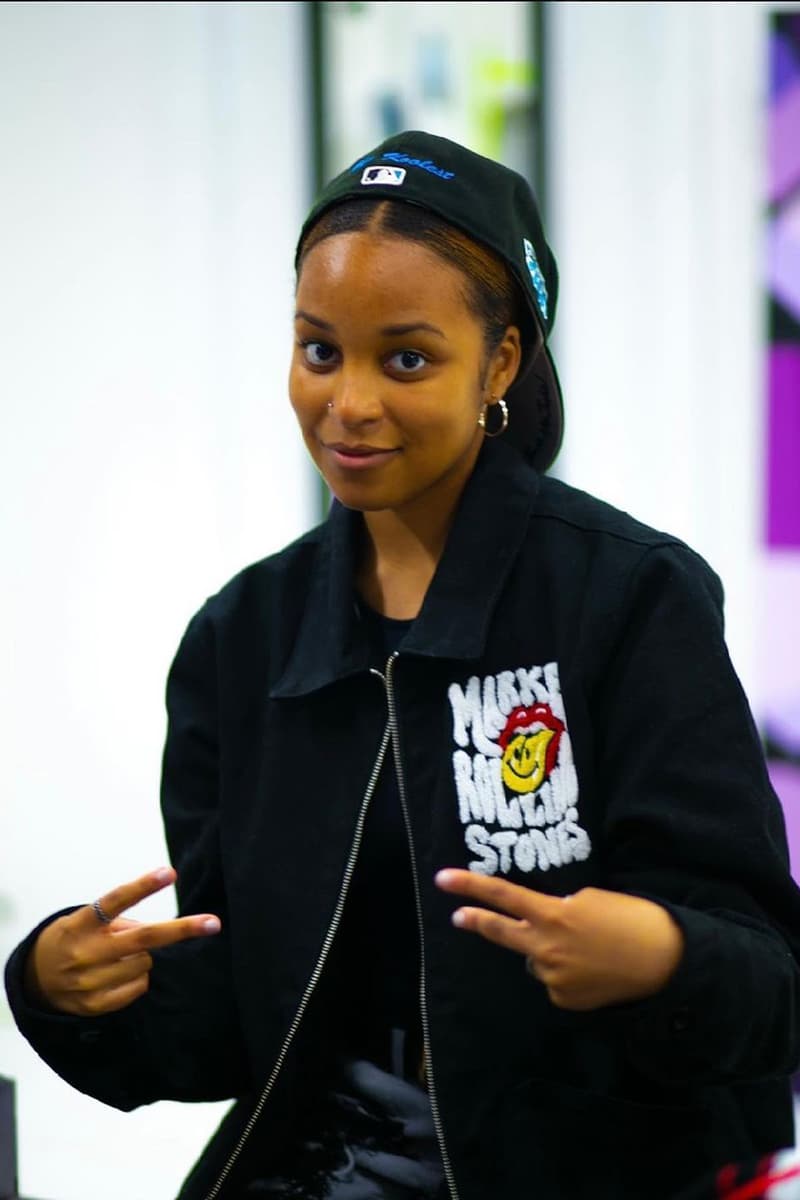 3 of 3
Meet Far From Home, Manchester's Streetwear Label Looking To Take Its Angolan and Portuguese Roots Global
The family behind the brand talks heritage, influence, passion for local communities and more.
Manchester-based fashion brand Far From Home is standing up for the community.
Founded by Angola-born siblings Erike, Etiene and Cheila, the northern-born imprint originally launched in 2020 after the family moved over to the rainy city from Portugal just over a decade ago. 
Striving to integrate styles that stretch across tracksuits, denim, and silk, the Far From Home team wants to make its clothing comfortable and affordable after noticing a high demand for some streetwear labels retailing at unrealistic prices for its demographic. 
But since the move over to the U.K, things haven't all been plain sailing. By originally having a tough time acclimatizing to Mancunian culture due to the language barrier, years of perseverance and adaptation allowed the family to finally spread their wings and make Manchester their new home. But as the family became more comfortable and began to explore the city in more detail, it wasn't until they connected with their now good friends and mentor AK and Wadz where they joined the team at streetwear label Gramm in 2016.
Fast forward to 2020 and Far From Home began to transform itself from an idea to a lifestyle. By focusing on how wearers feel in the clothing, its upcoming debut "The Way Home" collection tells a cultured story based on travel and the global communities similar to the ones from which Far From Home was born. As well as the garments, other one-of-one homeware pieces will soon be available, such as rugs, tables, sofas, and other household essentials, all of which take detailed inspiration from Angola and Portugal. 
HYPEBEAST caught up with brothers Erike and Etiene following the official Far From Home launch party in Manchester to talk about inspirations, community and all things growing up.
HYPEBEAST: What's the story behind the brand and where did the original idea to launch the label come from?
FAR FROM HOME (Etiene): This brand is based on us being far from home – funny enough, the name came from a conversation we had with Basil – who founded Friends Not Included – and AK and they were like, "you are Far From Home, that's what you should call it," and from there we thought, yeah that's going to be the name forever. 
What inspirations from your home in Portugal have you taken for your new designs?
Etiene: Our brothers have always worn baggy clothes, they used to copy the people back in the '90s and how they wore their clothes. That's what really inspired us, that sort of streetwear clothing. But aside from that, we really want to get into other stuff such as furniture. Beds, chairs, tables, rugs, we want to do a bit of everything that reminds us of where we come from. Where we used to play football back home, there used to be carpenters that used to make chairs and tables and sell them quickly for the families that didn't have enough money to buy the real, expensive furniture. That has inspired us, we want to go back and make one-off pieces that really stand out in our community. They need to align with the culture, where we used to live, moving over to the U.K., and everything else that is going on in our lives. 
How do you intend to integrate Angolan-Portuguese culture into Manchester and beyond in the U.K?
Erike: Like we said, our parents moved over from Angola to Portugal and then we moved from Portugal over to Manchester. In our heads, we think why not keep this going? We have seen so many things that are similar from our old home in Portugal to our home now in Manchester, so that's what we're trying to do. We want to take a part of each country that we go to leave a stamp. But we want to do more, our home is Angola, but we want to go to other places in the world and link up with creatives that are doing the same things as us. 
How was your experience settling into Manchester when you first moved over and how did you become introduced to the creative scene there?
Erike: Settling in wasn't easy. When we first moved here, we moved to a place in Salford, and at the time and I weren't aware of many Black people that lived in the area. So as mad as it sounds, that was the reality of the area. We couldn't speak any English, so the way it all happened we still think it's very crazy. But that's why we mentioned AK earlier because it wasn't until we met him that we really started to see what the Manchester scene was like. At the time Gramm was really starting to pick up and he was the guy that introduced us to Manchester and its creative scene. He showed us the musicians that were sick and the other clothing brands that were doing their thing. I think it's only getting bigger, too. It has only been two years since we started to get known and I think it's only going to grow even more.
Do you intend to make the first Far From Home release exclusive?
Etiene: I think because we're just starting, we're going to make the styles quite exclusive, we don't want to make it too accessible right away. But we also want to make it clear that there's going to be so much more than just the garments but the clothes are just something we do anyway, so it wouldn't make sense for us to launch something and not include clothing. But I don't think the clothing is actually going to be the main focus. We will be bringing in fabrics that are close to home and we're looking to work with a lot of Portuguese manufacturers going forward, but I think we will keep the quantities quite low and allow people to purchase them through the online store, for now.
"I don't want people spending money on my brand and then not having any money in their pockets."
How do you think Far From Home stands out from other brands in the U.K.?
Erike: I feel that anyone can start a brand, but I think it's about a story now. When I buy into a brand, I want to know what the story is. Anyone can make a T-shirt and slap a logo on it, but really and truly we are going to tell our story through this platform called Far From Home. The beauty as well is that anyone can relate to it, I have friends and a lot of people that I'm close to that are far from home, too. Anything that is close to you, a lot of it is actually far from home when you think about it.
What can we come to expect from you in the future following the release of "The Way Home" collection?
Etiene: Our idea is to launch this brand that works with tracksuits, denim, and any kind of fabric that is all organic and made sustainably. We want people to be able to buy it, but not for too much of a high price, it needs to be accessible to the community. I don't want people spending money on my brand and then not having any money in their pockets. That's what clothes are, they're an essential thing, you wake up with clothes on and you go to sleep with clothes on. Yeah, I get it, there's quality and quantity, but you can also make good quality and make it still affordable. So we're going to be launching tracksuits, denim, silk shirts and we want homeware, towels for toilets, candles, incents, sofas, everything that can work in your home. We have been planning this for two years to make sure we don't crumble. We literally just want to put out our story through going back to the communities and that is something you're going to be hearing a lot from us. 
In other news, have a look at Reese Cooper's Levi's collaboration.