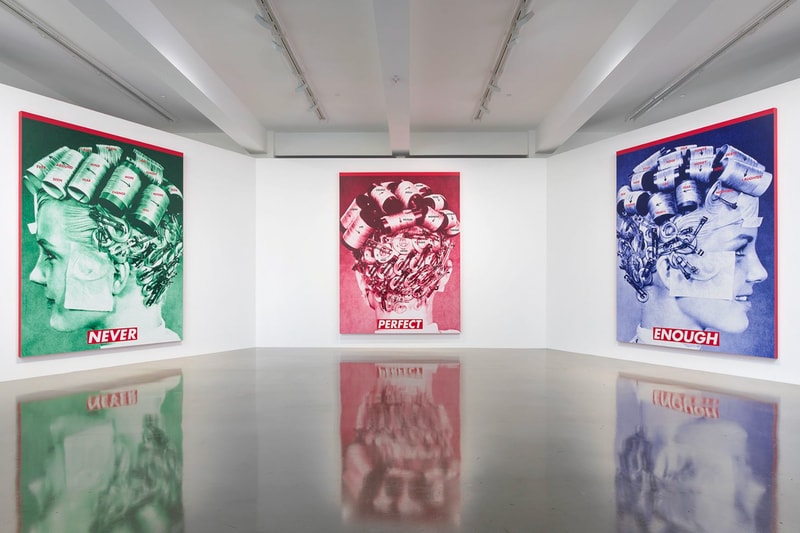 1 of 8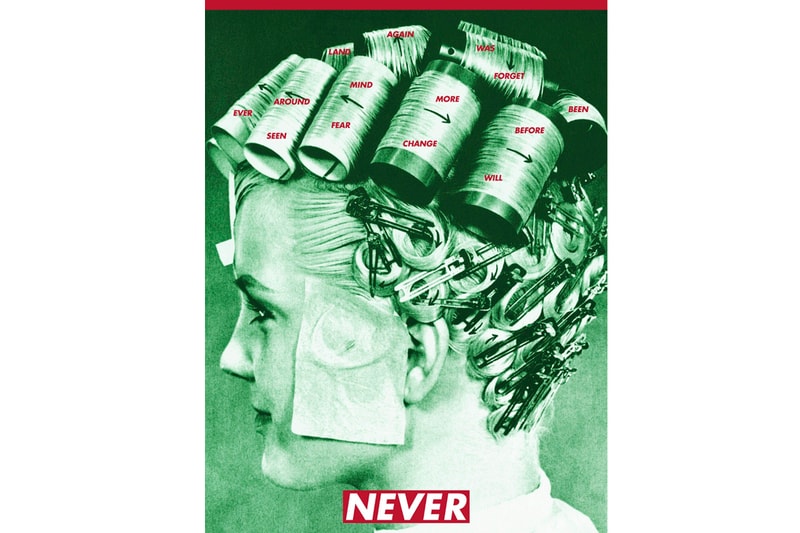 2 of 8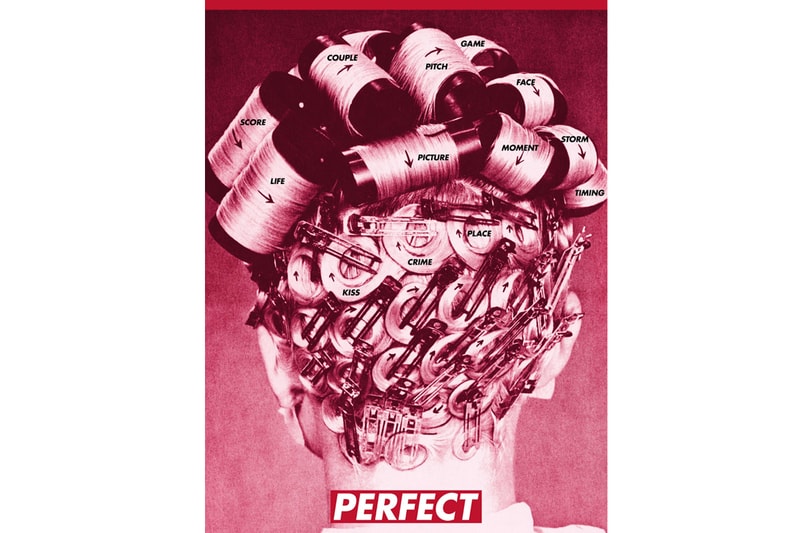 3 of 8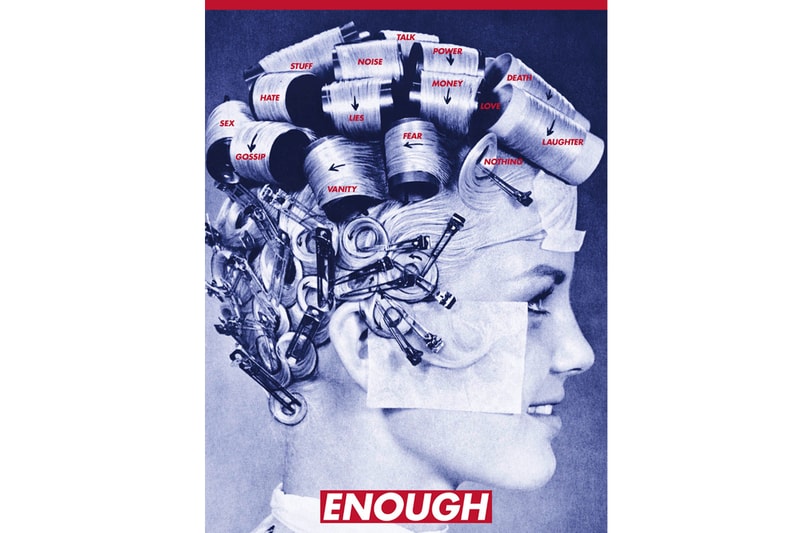 4 of 8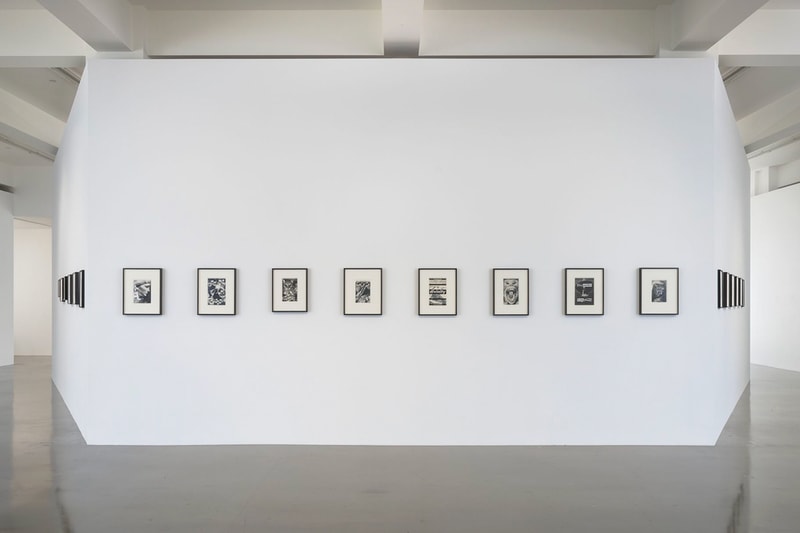 5 of 8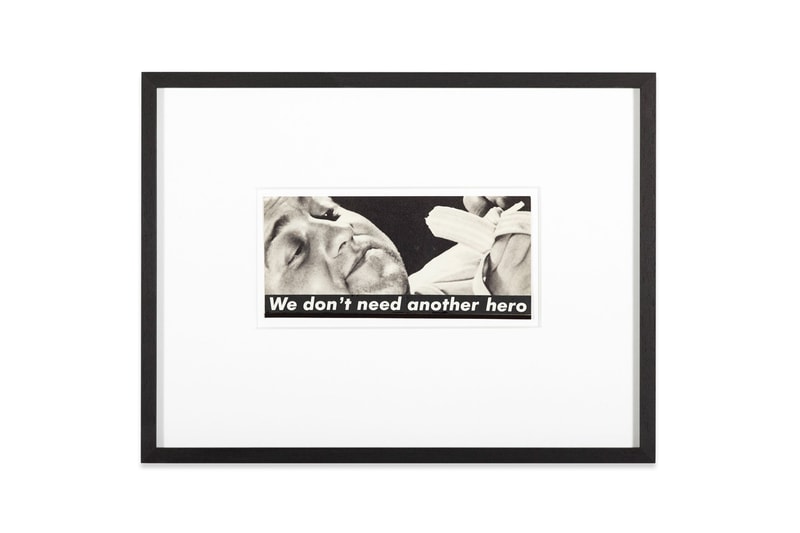 6 of 8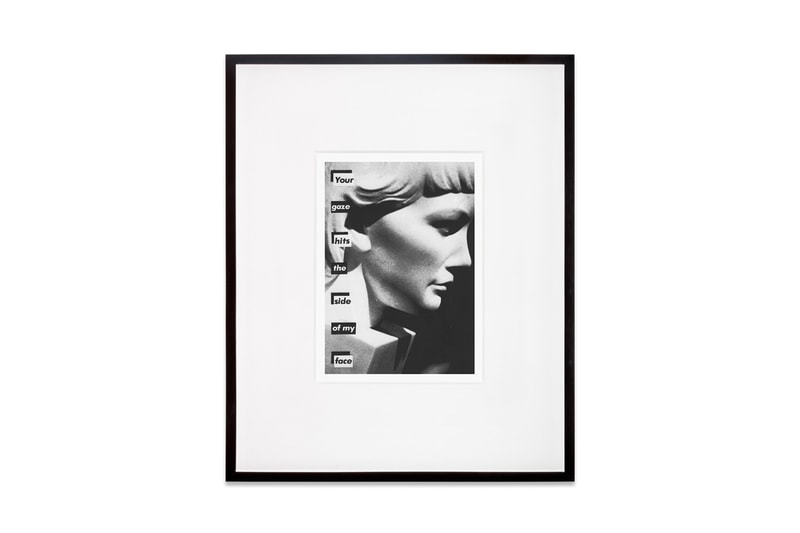 7 of 8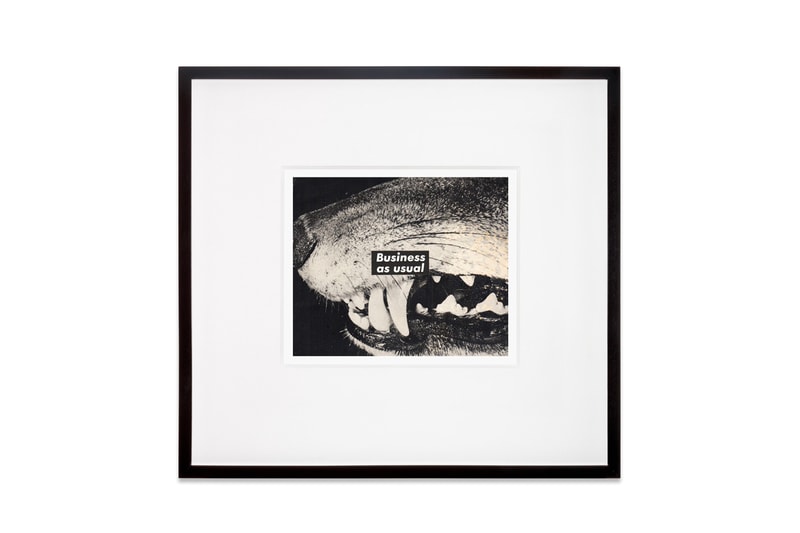 8 of 8
Barbara Kruger Challenges the Concept of Perfection at Sprüth Magers LA
Made to complement her large-scale exhibition on view at LACMA.
---
Barbara Kruger is currently showcasing one of her largest exhibitions to date at the Los Angeles County Museum of Art (LACMA). Just across the street at Sprüth Magers is a lesser-known, but just as engaging, collection of work that draws on her bold and pervasive aesthetic she first developed in the 1980s.
Visitors to the eponymously titled exhibition first encounter a large triptych dubbed Untitled (Never Perfect Enough) (2020). Presented in a green, red and blue iteration, each nine-foot canvas depicts a different orientation of a young blonde woman with the words "NEVER", "PERFECT", "ENOUGH" boldly shown when read as a set. Within the subject's hair lies numerous curls that are overlaid with text, such as "FEAR" and "MIND" along with instructional arrows that prompt the viewer to freely move across the canvas.
Although seemingly arbitrary at first glance, the work makes reference to the practice of phrenology, a 19th Century pseudoscience in which the shape and size of people's heads were thought to have determined character traits and mental abilities. In a press release by the gallery, phrenology was also historically used to advocate for white supremacy and class distinction — a ploy that Kruger seeks to flip on its head, by situating humankind's unnerving pursuit for perfection in the present, while highlighting the connections between what is deemed "beautiful" and the punishments that accompany it.
Further along the show, the gallery showcases 20 collages Kruger made in the 1980s. Known as "paste-ups" by the artist, the cut-and-paste collages harks back to Kruger's days as an editorial designer for Mademoiselle magazine. The smaller studies provides a thorough starting point to how Kruger developed her compositional strategies that are now overlaid across buildings and cityscapes around the world.
Barbara Kruger is on view at Sprüth Magers Los Angeles until July 16.
Elsewhere, Ben Hunter Gallery invites you to reflect on the act of imitation in Mimicries.
Sprüth Magers
5900 Wilshire Blvd,
Los Angeles, CA 90036