SSC Is Working on an Electric Version of the Tuatara
Slated to debut sometime in the next few years.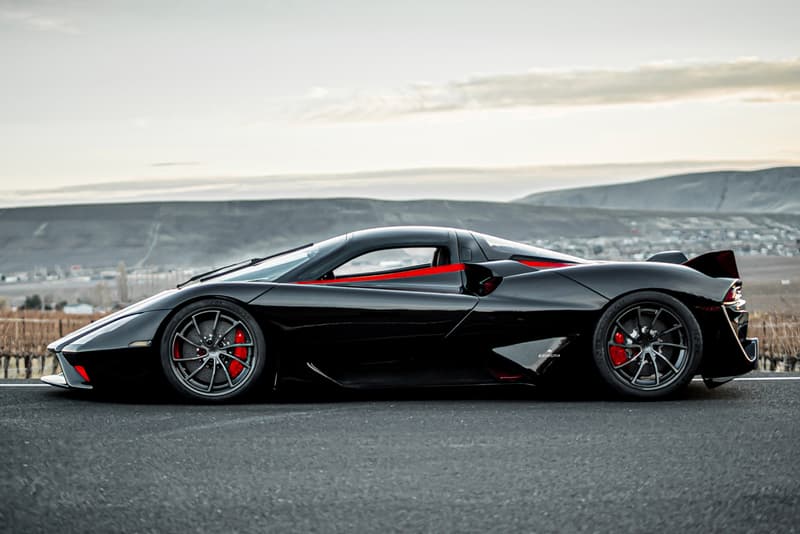 SSC has announced that it will be launching a lineup of new hypercars within the next few years. In an interview with Motor Authority, CEO Jerod Shelby said that an electrified version of the company's classic Tuatara will be arriving sometime soon.
Development on the vehicle is already underway, the publication reported. The car will be produced outside of the non-electrified Tuatara line and may not even bear the Tuatara name.
The electrification of the car will be assisted by electric front hub motors. This means that the car will be all-wheel drive, rather than a rear-wheel drive.
"The electrification of the car will make it a more well-rounded vehicle," Shelby said, per Motor Authority. The electric edition of the Tuatara will reportedly prioritize dynamics such as acceleration and trackability rather than sheet speed.
Shelby also shared that the first Tuatara Striker, a high-downforce iteration of the standard sports car model, will be unveiled this August. Additionally, the company plans to open a new factory by 2025 to assist in meeting production needs.
In other automotive news, the Real Life Guys have built the ultimate off-road Tesla Model 3.