'Star Wars' Boss Says Donald Glover Is Still in Talks for the 'Lando' Series
The Disney+ show was first announced back in 2020.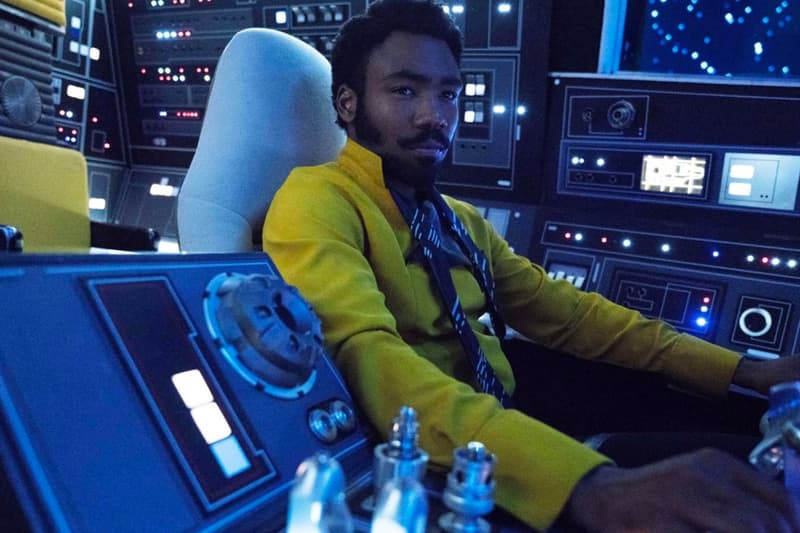 Since Lucasfilm revealed plans of a Star Wars Lando Calrissian series on Disney+ back in 2020, fans have not heard much about whether or not it will be released.
Lucasfilm president Kathleen Kennedy recently spoke to CinemaBlend to provide an update on Lando. The most recent news from the series is that it is currently in development with Justin Simien of Dear White People. In regards to Donald Glover's involvement with the series, it appears that he has just too much going on on his plat right now. In the 2018 film Solo: A Star Wars Story, Glover played a younger version of Lando. Kennedy spoke of the series' status stating, that is up to Glover. She shares,
"You need to ask Donald. He's the one that holds all the cards here. But there's no movement. I will say that honestly. But it's not for lack of trying. It's just that he's a very busy guy. … He's got another series, and I think one other thing, and then he'll come our way. So, patiently waiting."
Glover has recently wrapped up seasons three and four of Atlanta as well as the Amazon Prime series based on Brad Pitt and Angelina Jolie's Mr. & Mrs. Smith. In a previous interview with Jimmy Kimmel Glover was also asked of his involvement with Lando to which he remained tight-lipped and responded with, "Am I?" He added, "I have a lot of things. I like to blossom then go away. Right now is definitely the start of another one of those. I have like a ton of stuff I've been working on, but I just want it all to come out at the same time, so I feel like that's what's important."
It appears that Lando may not be arriving as soon as audiences might expect, but Donald Glover is still a contender for the star role.
In other entertainment news, Disney+ has announced the return of Ahsok and Qui-gon Jinn in the new animated series Star Wars: Tales of the Jedi.