Kyle Lowry Says His First Season With the Miami Heat Has Been a "Waste"
After losing the Eastern Conference Finals to Boston Celtics.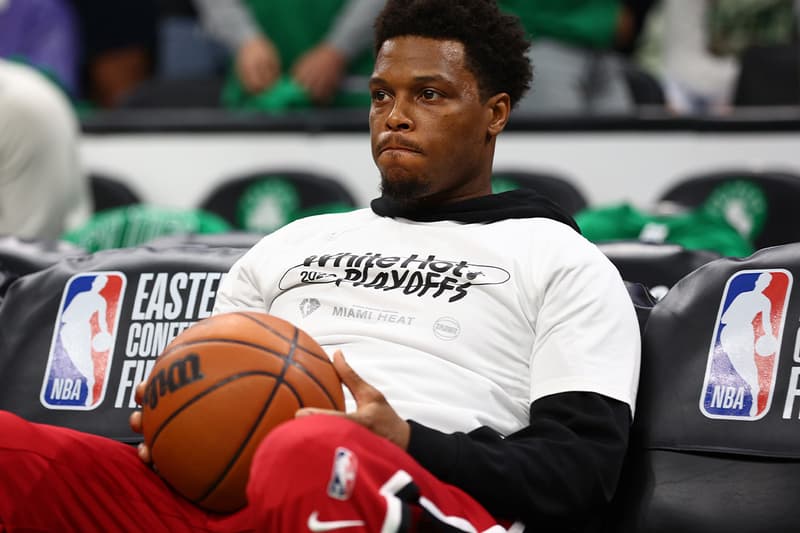 After a grueling seven-game series for the NBA Eastern Conference title, the Miami Heat were defeated by the Boston Celtics.
This NBA season marked the first year star Kyle Lowry did not return to the Toronto Raptors, the team he one day hopes to retire with. While he has deeply established roots in Toronto, Lowry decided to pursue Miami in his free agency last year. The Heat saw great success, going one step closer to title contention, before being stopped by the Celtics. After the Heat lost Game 7, Lowry spoke about how he felt and what it means to the team,
"You don't know how many more opportunities you will have to get back to this. And so for me, to be personally honest with you, it was a waste of a year. I only play to win championships.

And so, it was fun, and I appreciate the guys, my teammates, and I appreciate the opportunity. But for me, it's a waste of a year. You're not playing for a championship, you're not winning the championship, it's a wasted year."
As a 36-year-old player in the NBA, it is unsure how much longer Lowry can play in the league and compete at his highest level. Going into the conference finals, the Heat held the best record in the East winning 53 games to beat the Atlanta Hawks and Philadelphia 76ers.
It was a wasted year to Kyle Lowry pic.twitter.com/TdMW1Kiqmc

— Yahoo Sports Canada (@YahooCASports) May 30, 2022
In other sports news, Milwaukee Bucks assistant coach Darvin Ham has been named the new head coach of the Los Angeles Lakers.