Kyle Lowry Reveals Plans To Retire as a Toronto Raptor
"I will sign a one-day contract and I'll retire as a Toronto Raptor."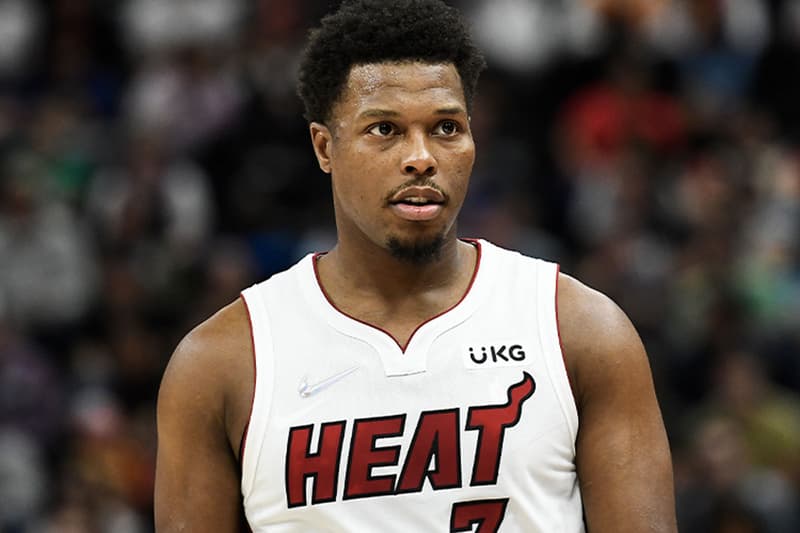 After nine seasons and an NBA championship win with the Toronto Raptors, Kyle Lowry officially started the 2021-22 season as a Miami Heat.
The Philadelphia-native recently spoke to The Undefeated regarding his title as "Mr. Raptor" after giving all he got to the organization and the city. Lowry is set to make his first return back to Toronto in February 2022. The guard anticipates that the game will be emotional,
"I'm a man's man, but I know I'm going to be a little bit sensitive and crying that day. I don't know. I might hold it in.
I've talked to [former Raptors teammate] DeMar [DeRozan] about it. But it's one of them days where I know it's going to be a lot of love for me and me giving love back, it's just going to be interesting how it goes down because I don't know what to expect."
Lowry also discussed his decision to leave the Raptors organization for the Heat stating that he felt that he left the team in a good place. The guard talked about his teammates saying, "I've left the franchise in a place where Pascal is an All-Star, right? He's going to come back, have a great [season]. Freddy's going to continue to get better. He's going to emerge as an even better leader. They're guys who are still young. OG, you see his emergence as the offensive player. They will get more of the attention now. He also admits that he still keeps in touch with the Raptors sharing, "I still text Bobby. I still text Masai. There are no hard feelings. We've all had an open line of communication. And for me, it was very bittersweet because I never wanted to leave."
At the end of the day, Lowry seems to be extremely set on the fact that Toronto will always remain home. As much as he does play for the Miami Heat now, he reassures his Raptors fans that the city is "still home." In the interview, Lowry reiterates his retirement plans stating,
Like I've said, and I'll say it now, I will sign a one-day contract and I'll retire as a Toronto Raptor. That is my everything
Exclusive interview with new #Heat guard Kyle Lowry in @TheUndefeated in which he explains why he left the Raptors, why he chose Miami, why he isn't looking forward to returning to play in Toronto, his Heat-related big Thanksgiving plans and much more. https://t.co/cgNsUuNh9k

— Marc J. Spears (@MarcJSpears) November 22, 2021
In other sports news, Odell Beckham Jr. set to receive full rams salary in Bitcoin.