'Forbes' Names Lionel Messi as World's Highest-Paid Athlete of 2022
LeBron James, Giannis Antetokounmpo and Neymar also join this year's top 10.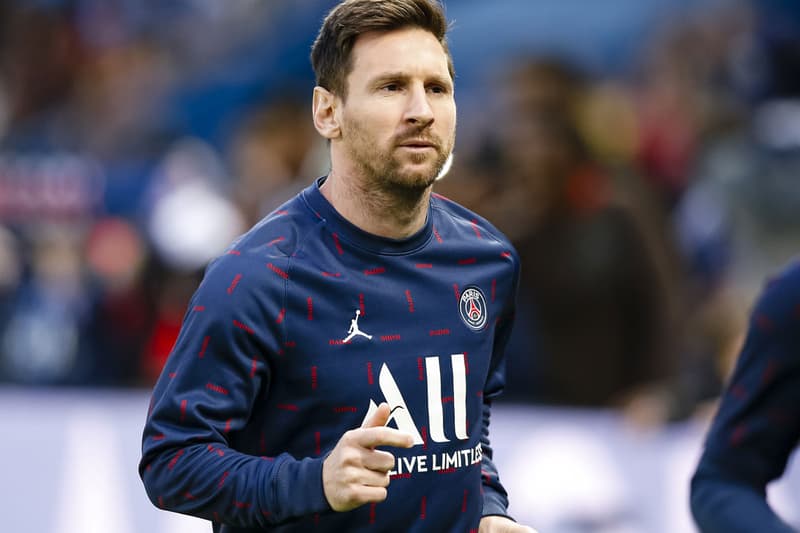 Forbes has officially named Lionel Messi — who came in at No. 2 last year — as the highest-paid athlete of 2022.
The Paris Saint-Germain forward and 2021 Ballon d'Or winner earned a total of $130 million USD, with $75 million USD from on the field and $55 million USD off the field, thanks to his annual $20 million USD Socios partnership and additional adidas, Budweiser and PepsiCo endorsements. His deal as Hard Rock International's first athlete brand ambassador also allowed him to catch up with Cristiano Ronaldo's off-field earnings for the first time ever. Trailing Messi is LeBron James with $121.2 million USD, Ronaldo with $115 million USD, Neymar with $95 million USD and Golden State Warriors star Stephen Curry with $92.8 million USD. Making up the bottom half of 2022's top 10 are Kevin Durant with $92.1 million USD, 2020 leader Roger Federer with $90.7 million USD, Canelo Alvarez with $90 million USD, Tom Brady with $83.9 million USD and Giannis Antetokounmpo with $80.9 million USD.
Forbes estimates that this year's 10 highest-paid athletes earned a total of $992 million USD over the last 12 months, marking the third-highest total in history behind 2021's number of $1.05 billion USD and 2018's $1.06 billion USD. The 6% drop from last year's total is linked to Conor McGregor, who dropped from this year's top 10 after leading the 2021 list due to his $180 million USD earnings ($150 million USD came from the sale of his Proper No. Twelve whiskey brand). This year's top 10 also raked in around $500 million USD off the field thanks to endorsements, appearances, memorabilia, licensing fees and returns from their businesses and equity stakes.
Check out all the details on Forbes.
Elsewhere in sports, Ja Morant may not return for the rest of the 2022 NBA Playoffs due to his knee injury.