These Are the Highest Paid Athletes of 2018
The 50-0 boxer takes the top spot.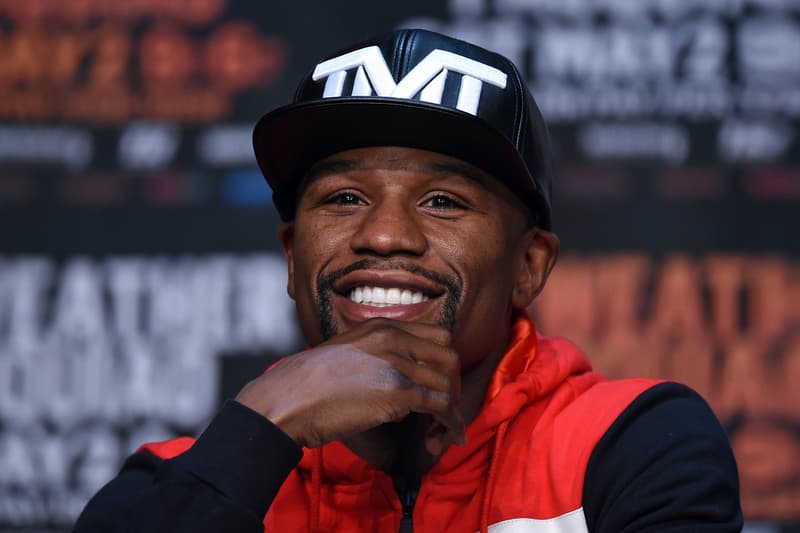 Forbes has just released its annual list of the highest paid athletes for 2018. Though last year saw football star Cristiano Ronaldo take the top spot, this year's first place has been taken over by boxer Floyd Mayweather with $285 million USD. Though Mayweather didn't even manage to break the top 10 on 2017's list, he was able to take the leap mostly due to the earnings from the hyped-up fight against UFC Champion Conor McGregor. Rounding out the top three is Argentina's hero Lionel Messi with $111 million USD and his rival Cristiano Ronaldo with $108 million USD. Check out the top 10 below.
Head over to Forbes for the full list.
The Highest Paid Athletes of 2018 (Total Earnings)
1. Floyd Mayweather – $285 million USD
2. Lionel Messi – $111 million USD
3. Cristiano Ronaldo – $108 million USD
4. Conor McGregor – $99 million USD
5. Neymar – $90 million USD
6. LeBron James – $85.5 million USD
7. Roger Federer – $77.2 million USD
8. Stephen Curry – $76.9 million USD
9. Matt Ryan – $67.3 million USD
10. Matthew Stafford – $59.5 million USD
In more sports-related news, the Philadelphia Eagles respond to Donald Trump disinviting them to the White House.