DONDA Academy Hosting Gospel Choir Auditions on Behalf of Sunday Service
Looking for individuals "who love to sing and lift up the name of Jesus."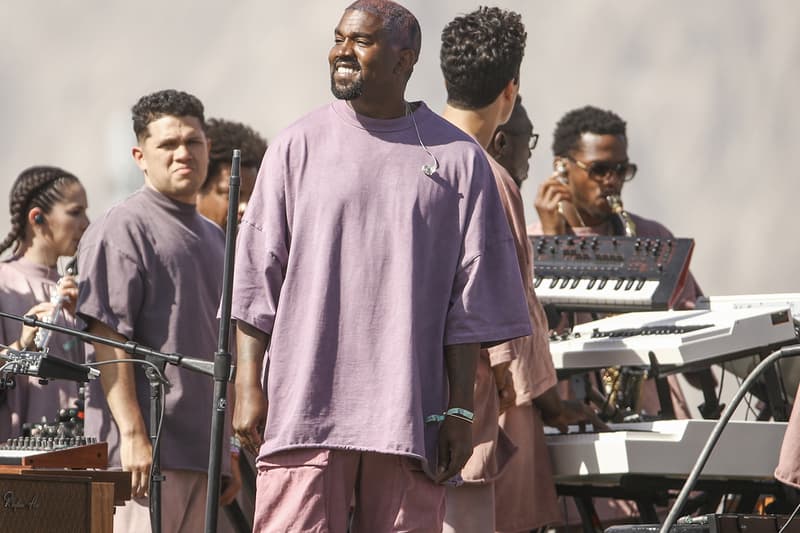 DONDA Academy, headed by the artist formerly known as Kanye West, will be holding auditions for its gospel choir on behalf of Sunday Service.
Set to take place on May 20 and May 21 at Eighty Eight Studios in North Hollywood, the newly-launched DONDA Academy website states that they are looking for Grade 2 to Grade 12 students "who love to sing and lift up the name of Jesus." Although the extent of the gospel choir's involvement with Sunday Service was not explicitly revealed, a press release states that the academy will be "allowing their students to grow in their faith and community through daily all-school worship and celebration at Sunday Service."
Jason White, the director of the Sunday Service Choir, told Rolling Stone in a 2019 interview about the origins of his work with Ye. He revealed that he was connected to Phil Cornish, the Sunday Service Choir's musical director, by Bruno Mars' producer Ray Romulus. "Phil texts me at 9 a.m., the first week of January — the top of the year. He says, 'expect a call from Ray; 'Ye is looking for a choir.' Ray calls in five minutes: 'Would you be interested? 100 people by Friday, and put a band together, too,'" he shared. "I went and met Ray — we didn't know anything. We didn't have songs. We didn't have anything. We called about 100 people, said it's an A-list artist, can't tell you who it is or what it is, meet us here. They knew who I was and believed in me. They all showed up."
He also reaffirmed the mission of Sunday Service, which is "[t]o share the love of Christ throughout the nation, throughout the world, that others would believe in Jesus." White added, "We're a singing collective. We have implemented the Word. Every now and then, a pastor will come in and speak. Warryn Campbell came one Sunday and spoke. John Gray came one Sunday and spoke. That was the week that [A$AP] Rocky came home — he came straight to Sunday Service, and we prayed with him. The word is coming forth. Our goal is to win souls for Christ."
Elsewhere in music, watch Post Malone and Roddy Ricch's "Cooped Up" music video.