Migos Sparks Breakup Rumors After Unfollowing One Another on Instagram
After fans noticed that Offset unfollowed Quavo and Takeoff.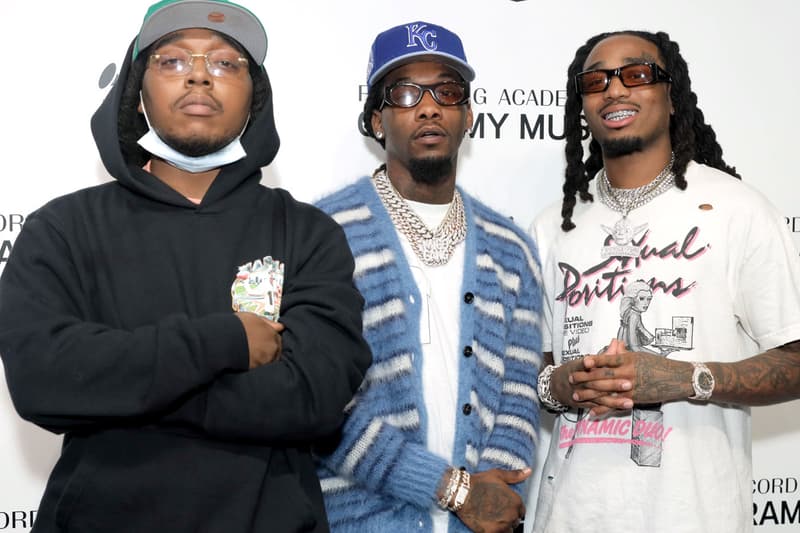 Twitter account @Kurrco recently spotted a change on Instagram that sent Migos fans in a frenzy. The user noticed that Offset unfollowed the other two members, Quavo and Takeoff, while Cardi B also unfollowed the pair.
While the group's reps have not confirmed anything, millennials have taken it as a sign of a breakup, naturally sparking rumors that Migos is disbanding. The news arrives on the same day Takeoff and Quavo announced that they will be dropping new music under a new musical duo name called Unc and Phew, a nod to their familial ties. The new song is titled "Hotel Lobby" and is slated to arrive on May 20. Fans have now speculated that Migos has split up and that the launch of Unc and Phew is different from their individual solo album releases. In a 2018 interview with XXL, Offset spoke about their solo releases, "This shit is just showcase. We just wanted to show the world that it can be done and you still be home team. But the group is for all the shit."
Fans have taken to Twitter to react at the potential news of the breakup with one stating, "Migos breaking up would be worse than the Beatles." As of writing, the news has not been confirmed and the breakup is currently just a rumor.
Offset & Cardi B are no longer following Quavo & Takeoff on IG ? pic.twitter.com/wjXDXQJiaj

— Kurrco (@Kurrco) May 18, 2022
Elsewhere in music, Logic has announced the release date for his new album Vinyl Days.