Café Kitsuné Opens in Boerum Hill, Brooklyn
Featuring a gallery and cocktail bar combining Parisian chic and Tokyo styles.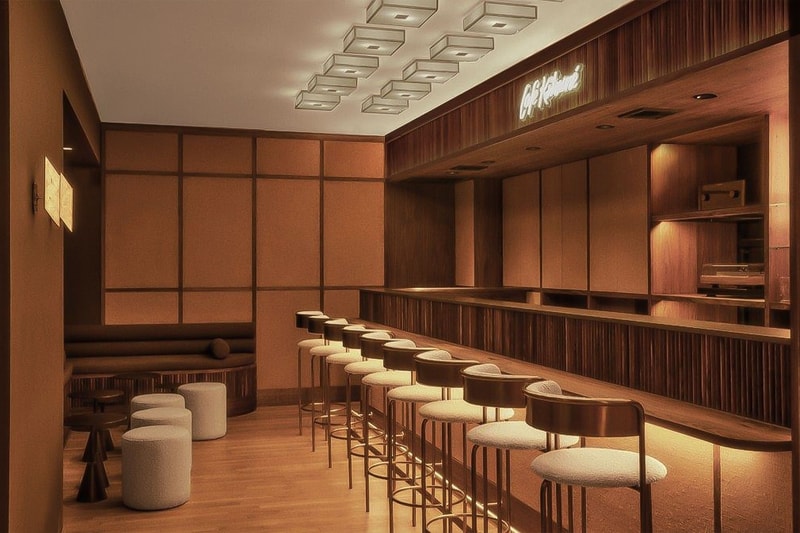 1 of 5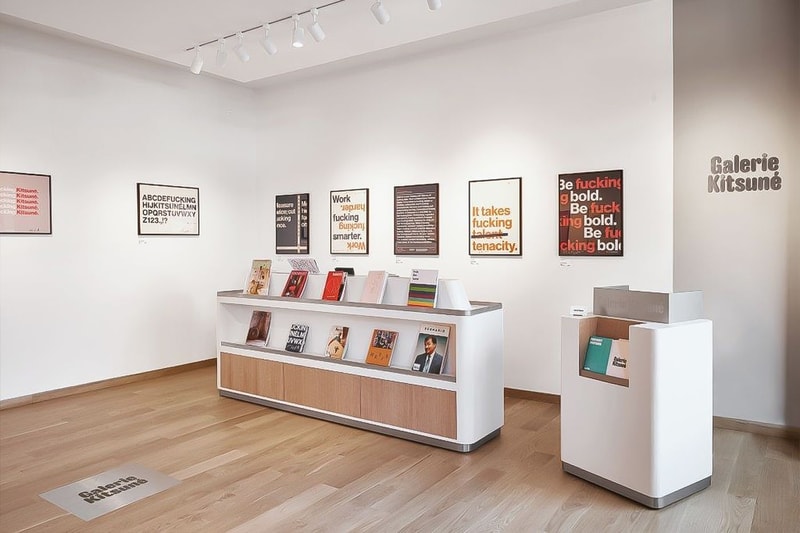 2 of 5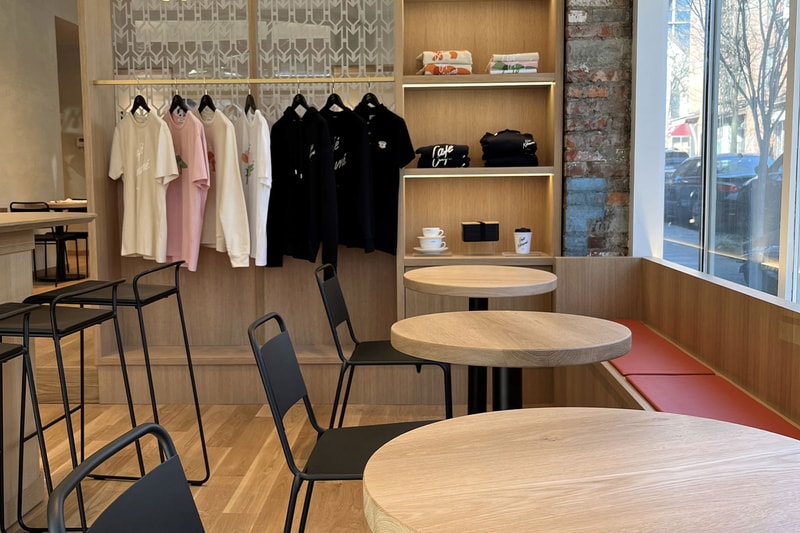 3 of 5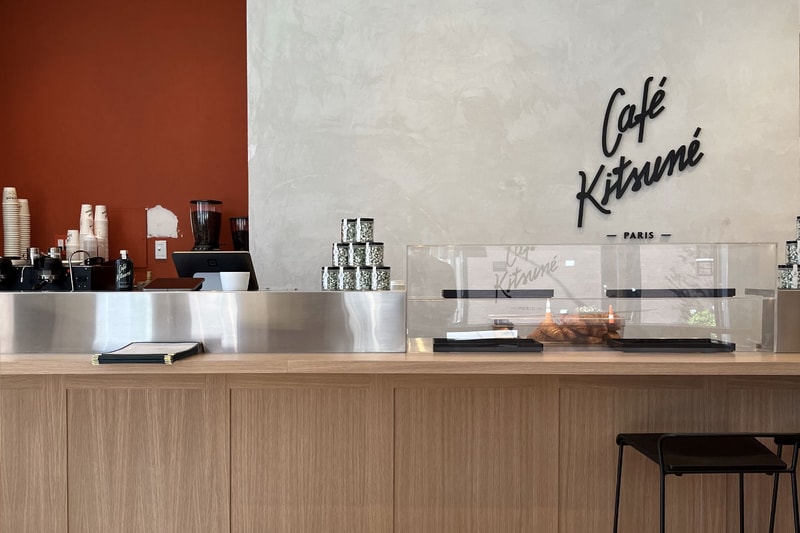 4 of 5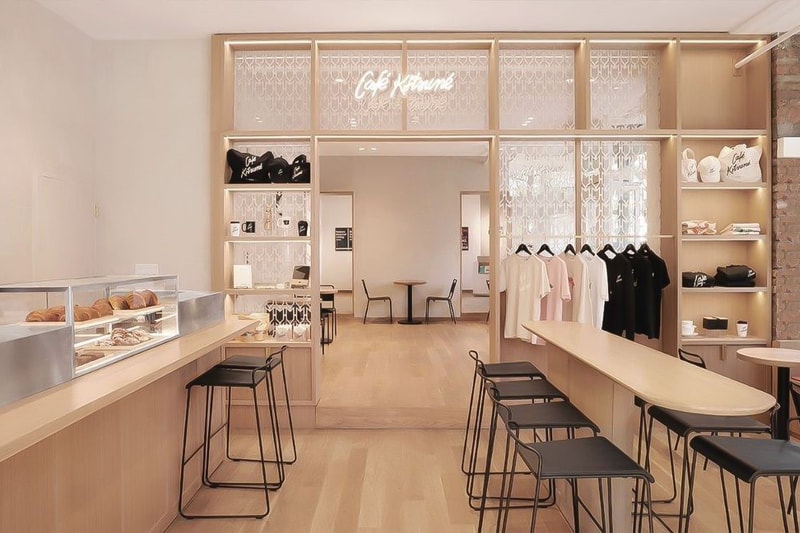 5 of 5
Following its first NYC spot in West Village back in 2019, Paris-meets-Tokyo label Maison Kitsuné has now landed in the young brownstone neighborhood of Boerum Hill, Brooklyn with a new Café Kitsuné location.
The recently-opened spaces, which were designed by co-founder Masaya Kuroki, include the classic Parisian bistro Café Kitsuné that serves gourmet sweet and savory pastries, a Galerie Kitsuné space for art exhibitions, and a cocktail bar reflecting the label's French-Japanese heritage with a curated selection of natural wines, sakes, and cocktails.
The café preserves historic brick walls and natural lime. This evokes a mix of modernity and warmth while large street-facing windows stretch the length of the shop, providing ample natural light and a view of the tree-lined surroundings. On top of the bistro is a shopping space offering Café Kitsuné's collection of ready-to-wear pieces, along with homeware, tableware, and accessories. A small épicerie also sells its signature coffee beans and homemade granola in partnership with a nearby bakery, Burrow. The connected gallery is a clean white space dedicated to exhibiting artworks by emerging artists across various mediums.
The Bar offers a nighttime sanctuary with a glossy orange side room inviting visitors into an intimate lounge that serves as a base for the brand's Kitsuné Musique label with weekly DJ performances. A high-fidelity audio system courtesy of family-owned Japanese manufacturer, Rotel, is present with a setup featuring a Rotel Michi X5 amp, Pro-Ject Xtension 10 turntable, and Sonus Faber speakers.
"For coffee, to share a cocktail or enjoy bites among friends, Rendez-Vous at Café Kitsuné – Boerum Hill for a friendly, sensory experience unlike any other!" Maison Kitsuné writes in a statement. 
CAFÉ KITSUNÉ BOERUM HILL
112 Bond Street – Brooklyn, NY 11217
Monday – Sunday: 8AM – 8PM
THE BAR AT CAFÉ KITSUNÉ
104 Bond Street – Brooklyn, NY 11217
Wednesday – Saturday: 5PM – 12AM
Elsewhere, Playboi Carti introduces "The Hardscatto" cocktail.