Byredo Teams up with Benoit Lalloz on "Infra Luna" Candle Warmer
Fusing industrial aesthetics with olfactory innovation.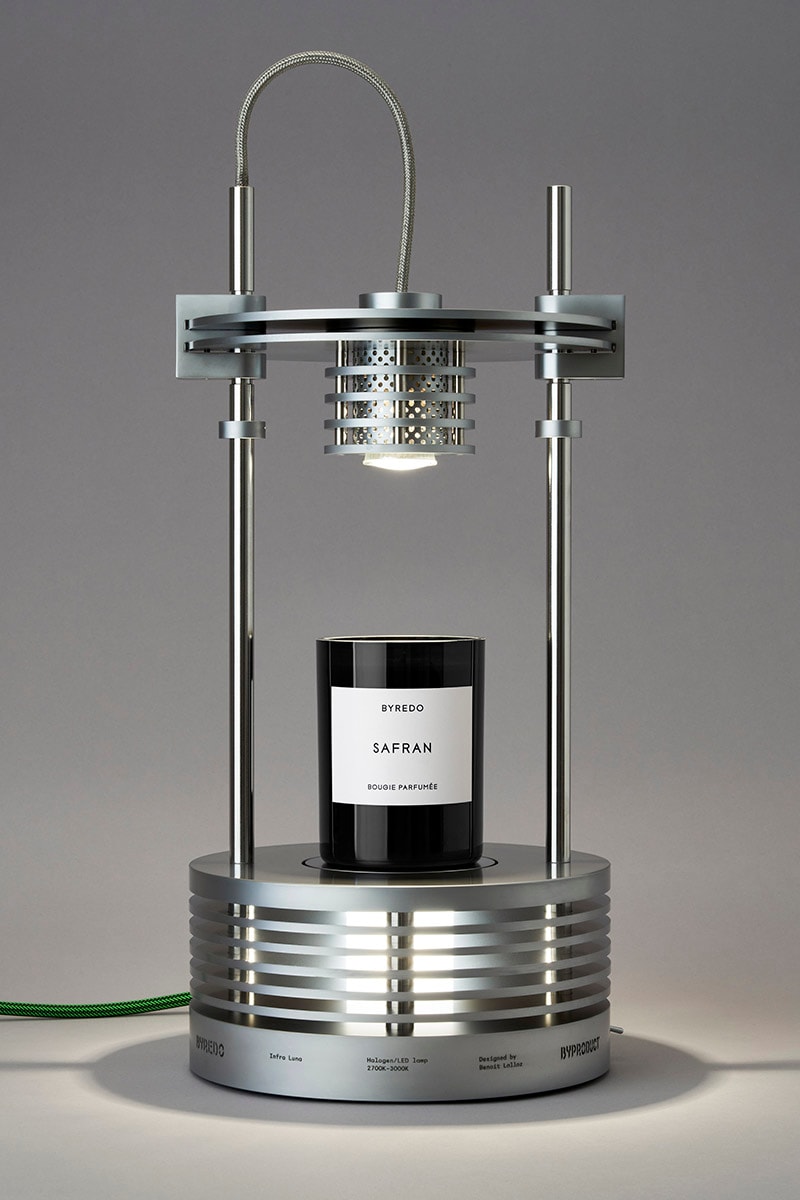 1 of 4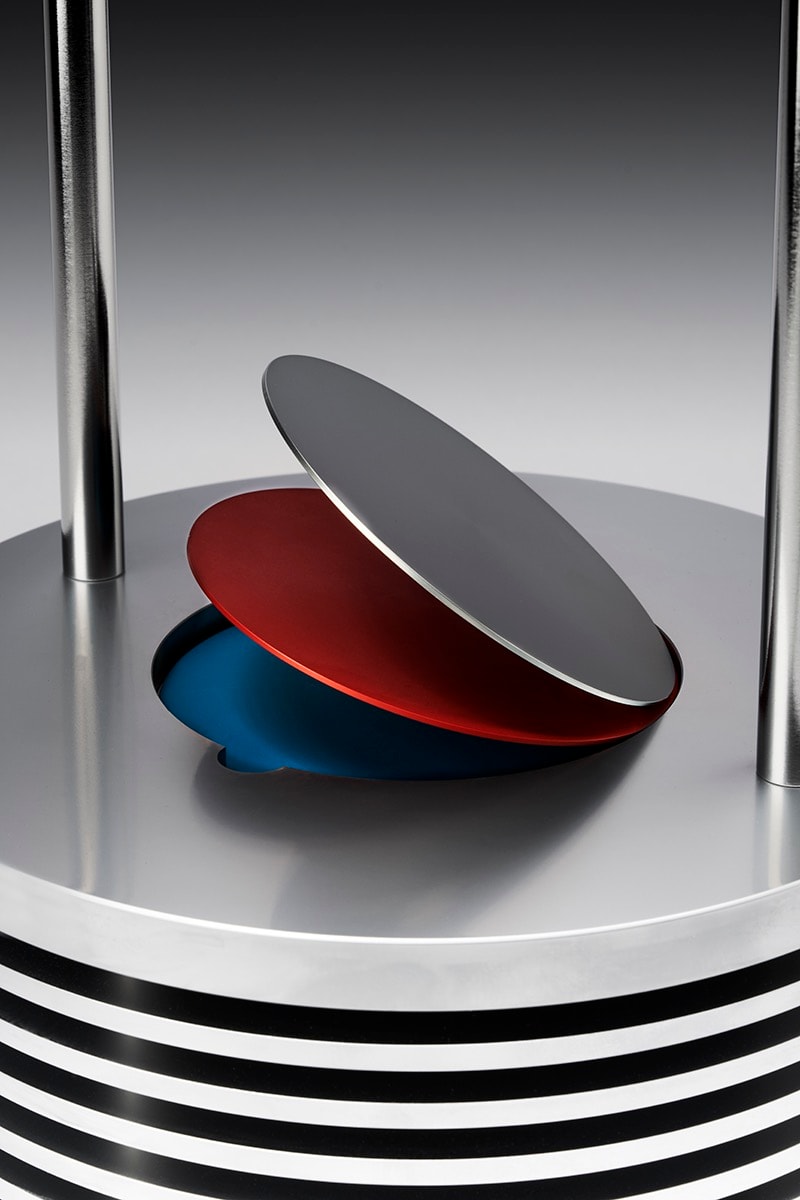 2 of 4
3 of 4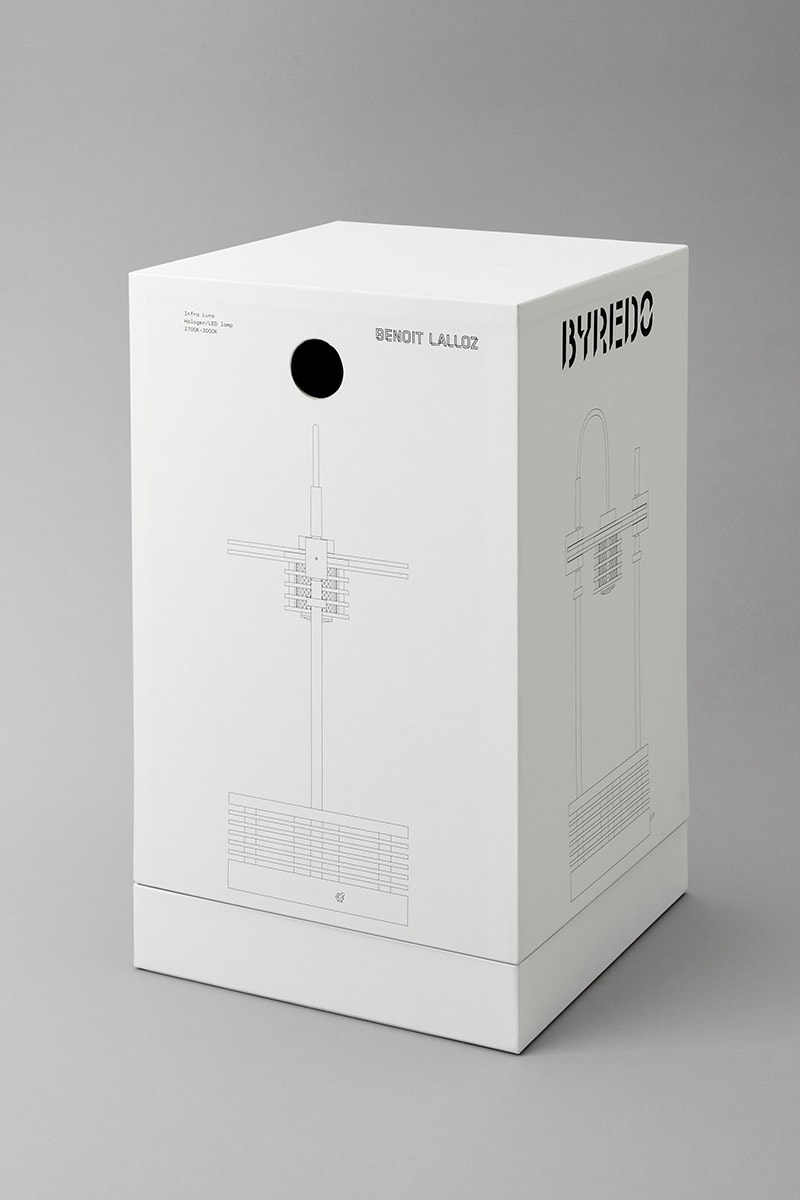 4 of 4
Byredo has worked alongside French designer and light artist Benoit Lalloz to create a candle warmer named "Infra Luna", which – rather than lighting the candle's wick – gently heats up the candle wax to diffuse its scent around the home.
The collaboration came about after Byredo founder Ben Gorham reached out to Lalloz to share his idea for a candle warmer that could join the brand's "Byproduct" line of objects. Keen for it to represent both Byredo and Lalloz's design aesthetic, the pair worked together to come up with the final form, which went on sale today for £1,790 GBP (approximately $2,251 USD).
Infra Luna makes use of an innovative heating mechanism, which turns the candle wax into liquid and in turn envelops the room with its scent. Its design is distinctly industrial and sees an aluminium, circular frame paired with a bright green power cord. A candle cap in either blue, red or chrome is placed over the candle and reflects the colour onto nearby surfaces to create a soft glow.
"I wanted a firm and explicit language of forms, like that of a radiator," said Lalloz. "Its construction gives a light diffusion effect that radiates on its layered base. A lot of the design elements are born of technical constraints – for example, we did multiple prototypes to determine the perfect distance between the bulb and the wax for optimal melting and scent."
"We spent a long time perfecting the finishing of the aluminium, as it is the most crucial element of the object. The silver look of the Infra Luna is ideal in contrast to the dark black background of Byredo candles – one absorbs light and the other reflects it," he added. "We hesitated between a matte finish and a glossy one and chose one that is neither. The colourful elements such as the cable and caps are very reminiscent of the Byredo universe. The rich and piercing colours remind you of their highly pigmented makeup and eye-catching packaging."
The Infra Luna is available now, in super-limited quantities, from Byredo's website.
Earlier this week, a French newspaper reported that L'Oreal is nearing a deal to acquire Byredo, which was founded by Gorham as a creative project in 2006, after returning to art school in Stockholm.