Fat Joe Regrets Beef With JAY-Z and Roc-A-Fella Records
Also admitting that the issue started because of him.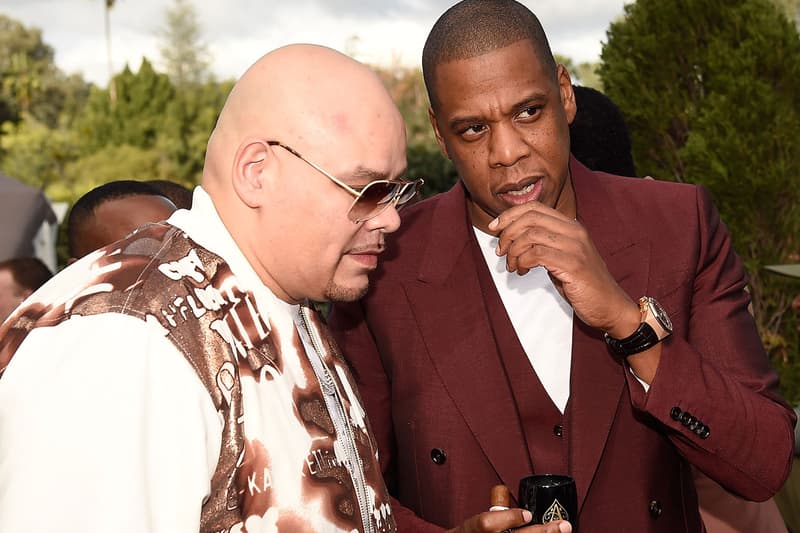 Fat Joe opened up about his previous beef with JAY-Z and Roc-A-Fella Records, admitting his regrets and taking responsibility for the issue.
In a recent interview with Math Hoffa, Fat Joe explained that he shouldn't have fired shots at Hov and the label on "Lean Back," which sparked the beef. "One of the greatest friendships, admiration and love, I played myself. With everything that happened with us and Roc-A-Fella and all that was Fat Joe's doing, and I played myself, and I was wrong," he said. "I wasted 10, 15 years we could have got money with each other. I ain't going lie, ever since I started f*cking with JAY-Z, I've been getting paid."
The issue between the two artists started in 2004 during a basketball tournament that involved both professional players and rappers. That year's Harlem-based tournament featured a championship game between Hov and Fat Joe's team, however the former failed to show up and in turn gave the latter's team the championship. Fat Joe then hopped on "Lean Back" and stated, "I don't wanna speak about the Rucker/Not even Pee Wee Kirkland could imagine this/My n***a didn't have to play to win the championship."
Elsewhere in music, Eminem announced a 20th anniversary expanded edition of The Eminem Show.