Tesla Will No Longer Include Mobile Connectors With New Vehicles
Elon Musk says that usage of the charger among Tesla owners was low.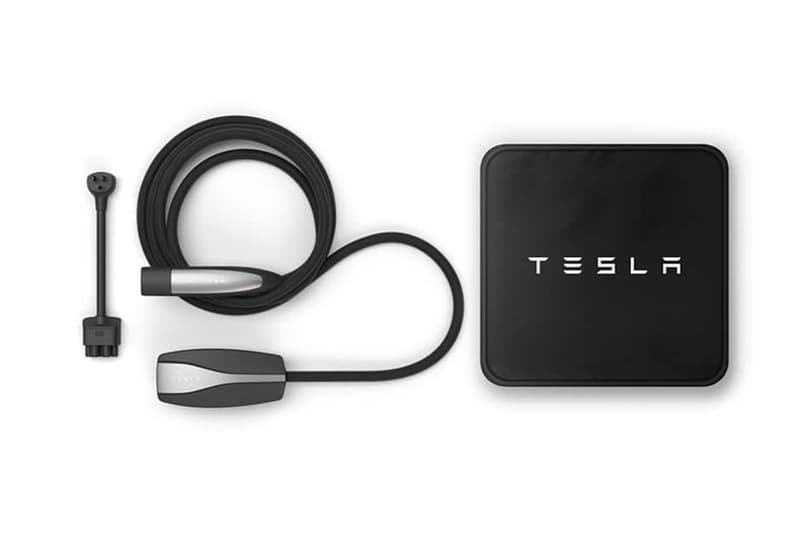 Tesla has stopped including a mobile charger, its Mobile Connector Bundle, with new vehicle purchases. The change was first spotted by Twitter user Tesla Adri, who noticed that Tesla had updated its website to list the mobile connector at an additional price of $275 USD, rather than saying "comes with vehicle."
Tesla just updated the website. The mobile connector is no longer included with a new car. They now list a price for the connector rather than saying "comes with vehicle".

Guessed correctly what the change in the configurator means. https://t.co/IieebFQLUu pic.twitter.com/MBWfUzsdGv

— Tesla_Adri (@tesla_adri) April 16, 2022
The Mobile Connector Bundle allows Tesla owners to connect their vehicles to a wall outlet, garnering about two to three miles of range per hour of charging.
CEO Elon Musk confirmed the switch, reporting that he had noticed few Tesla owners making use of the mobile connector.
"Usage statistics were super low, so seemed wasteful," he wrote. "On the (minor) plus side, we will be including more plug adapters with the mobile connector kit."
He went on to share that after receiving feedback, Tesla would be dropping the mobile connector price to $200 USD and make it easy to order alongside the car. Musk also advised buyers that they install the wall connector well before their car arrives.
In other automotive news, a British restorer has launched a new Restomod division with a redesigned version of the Jaguar XK European.