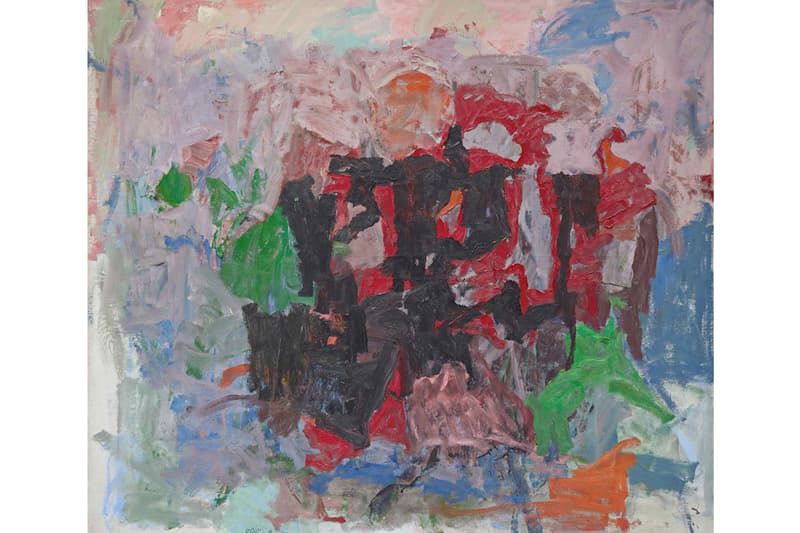 Philip Guston's 'Nile' to Hit Auction for the First Time
The painting represents the height of the artist's abstract period.
---
In May, Philip Guston's seminal 1958 painting Nile will hit auction for the first time.
Created at the height of the artist's abstract period of the late-1950s, the painting represents Guston's most radical period of transformation. While his fellow Abstract Expressionists experimented with immersive canvases and gestural brushstrokes, Guston was meticulously focused on the picture plane — creating a technique that forged a new painterly intensity.
"In Nile, Guston's incredible sensitivities to composition are on full display, and the painting is not only a landmark achievement during the greatest period of transformation in his career, but also in the evolution of post-war abstract art," said Michael Macaulay, Sotheby's Senior Vice President, Contemporary Art.
The painting has been in the collection of Peter and Edith O'Donnell for the past four decades and comes at a time of renewed interest in Guston's body of work. Having painted 29 abstract works between 1956 and 1960, only 10 remain in private hands, making Nile all the more unique.
Nile will go on view at Sotheby's London galleries from April 8-13, followed by Hong Kong from April 24-27 before returning to New York from 6–17 and hitting auction at Sotheby's Modern Evening Auction on May 17. The artwork is estimated to fetch around $20-30m USD — marking the highest price for a work by Guston at auction. Proceeds from the painting will benefit the O'Donnell Foundation, whose philanthropic ethos continues Peter and Edith's legacy of passionately advancing a wide range of higher education causes.
In related news, Bonhams auctions lunar sample collected by Neil Armstrong.